How to enjoy Macao on a budget
How to enjoy Macao on a budget

Link copied
Much of Macao's gastronomy, culture and history can be experienced at low prices or even for free. Here's a handy guide.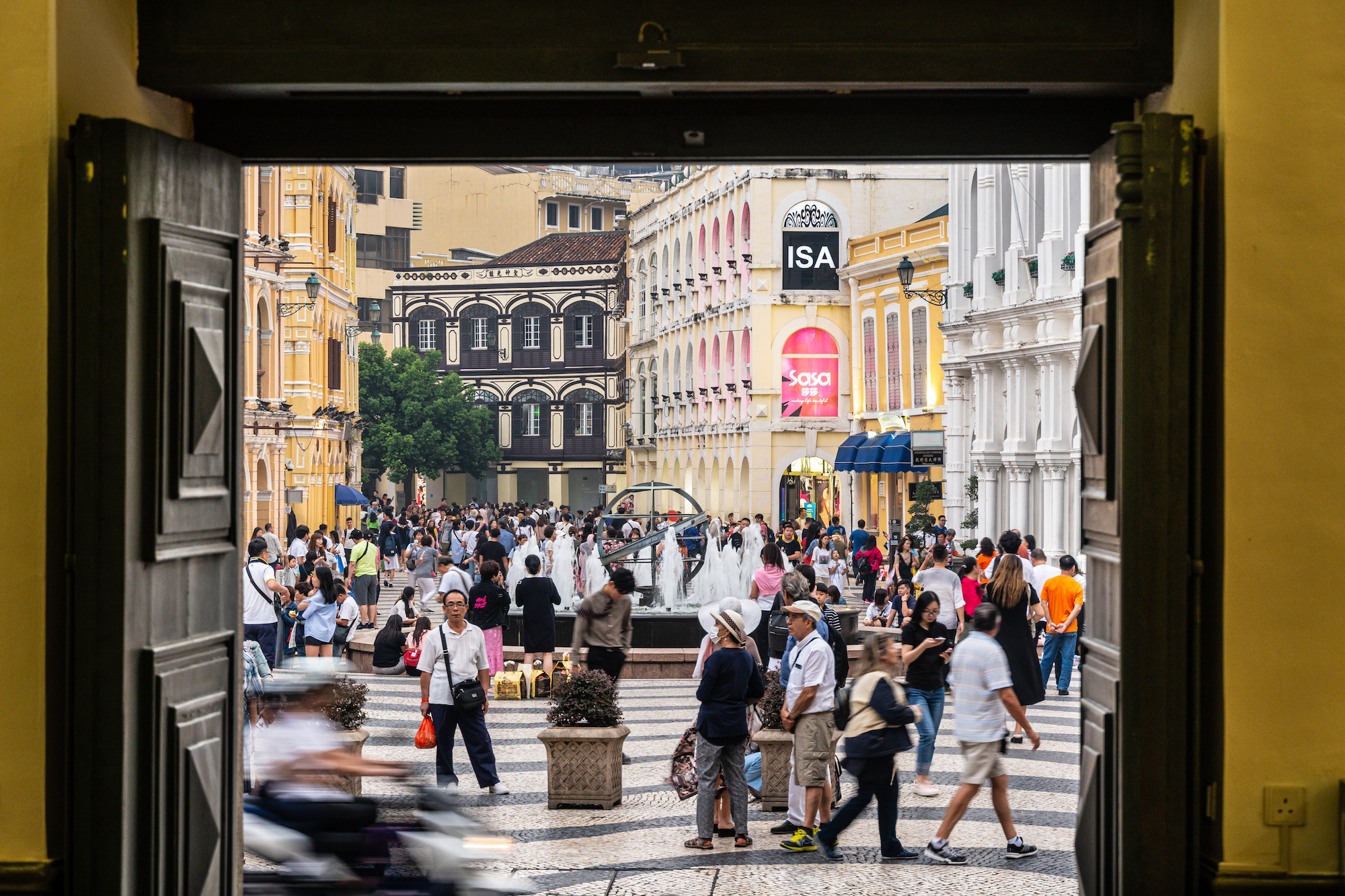 If you're looking to splurge, the luxury boutiques, gourmet restaurants and five-star resorts of Macao will help you do that very easily. But the city isn't just a high-roller heaven. In fact, some of Macao's most exquisite pleasures (egg tart, anyone?) are free or very cheap. Tracking down modernist architecture, enjoying budget eats, checking out an exhibition or strolling through one of the city's many parks and gardens. Want to do Macao on a budget? You'll find plenty of affordable fun if you know where to look.
There are also lots of reasonably priced places to stay and free shuttle buses to get you from A to B. Plan it right, and you'll find that your Macao holiday won't break the bank. Here are some budget-friendly ideas for things to do, see and eat in a city that's far more affordable than many visitors realise.
Guia Hill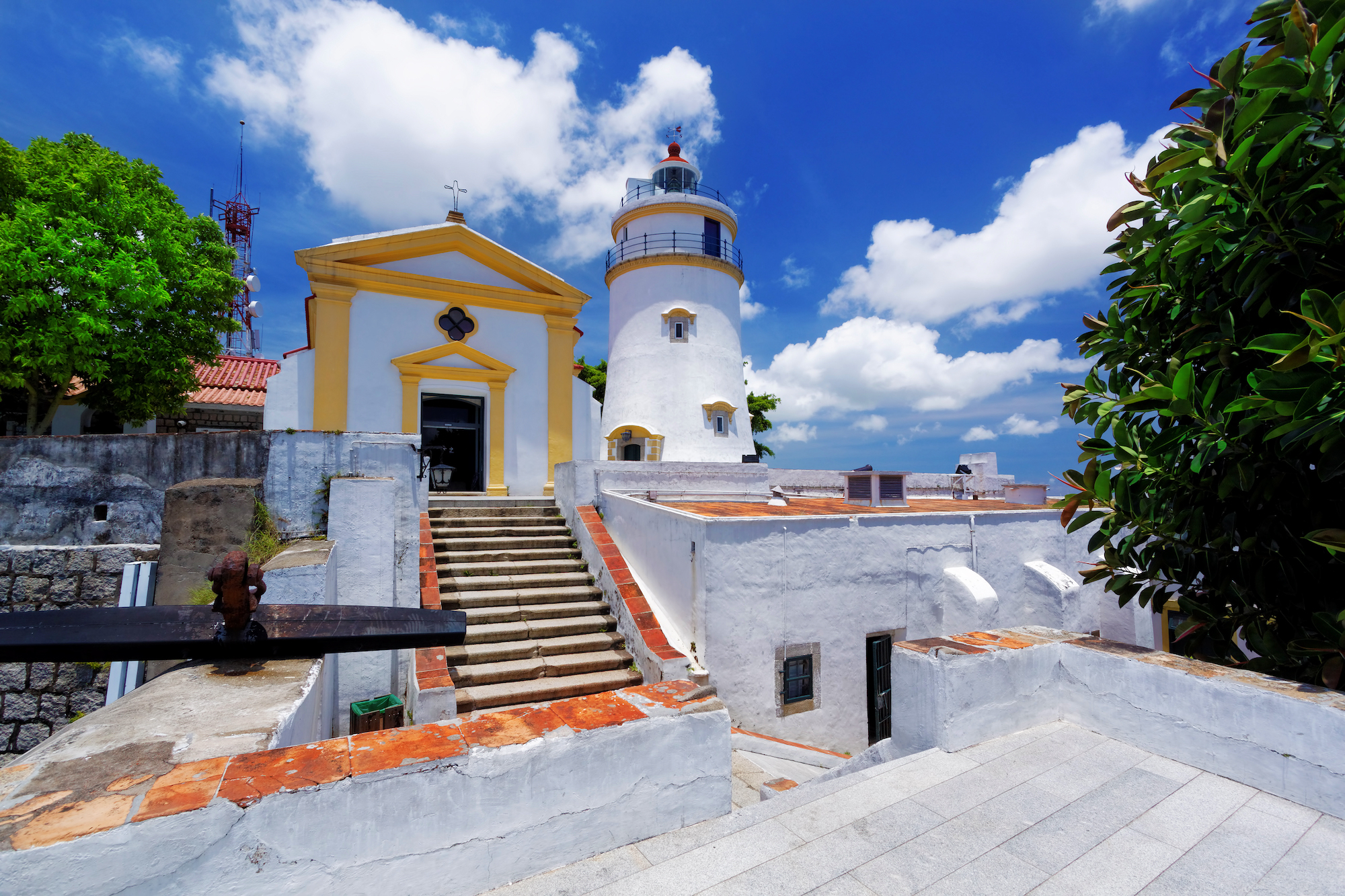 It's one of the great bargains of Macao. For just 2 patacas one way (3 patacas return), you can ride the cable cars up to the Guia Hill Municipal Park and enjoy one of the loveliest vistas the city can offer. (Of course, if you want to save even more money, as well as get a free workout, you can take the stairs, which will take you about 15 minutes to ascend.)
Up top, you'll find cannons, a war tunnel and fortifications built in the 1600s as a defence against the Dutch in the 1622 Battle of Macao. There's also the Guia Chapel and Lighthouse, which dates back to 1865 and has become one of the symbols of the city.
On your way down, call in for refreshments at a café called Red Forest (Estabelecimento de Comidas Foresta Vermelha), famous for its multiple combo meals which are all less than 36 patacas and the ground coffee for 20 patacas.
[See more: How to do Rua do Cunha like a pro]  
The Historic Centre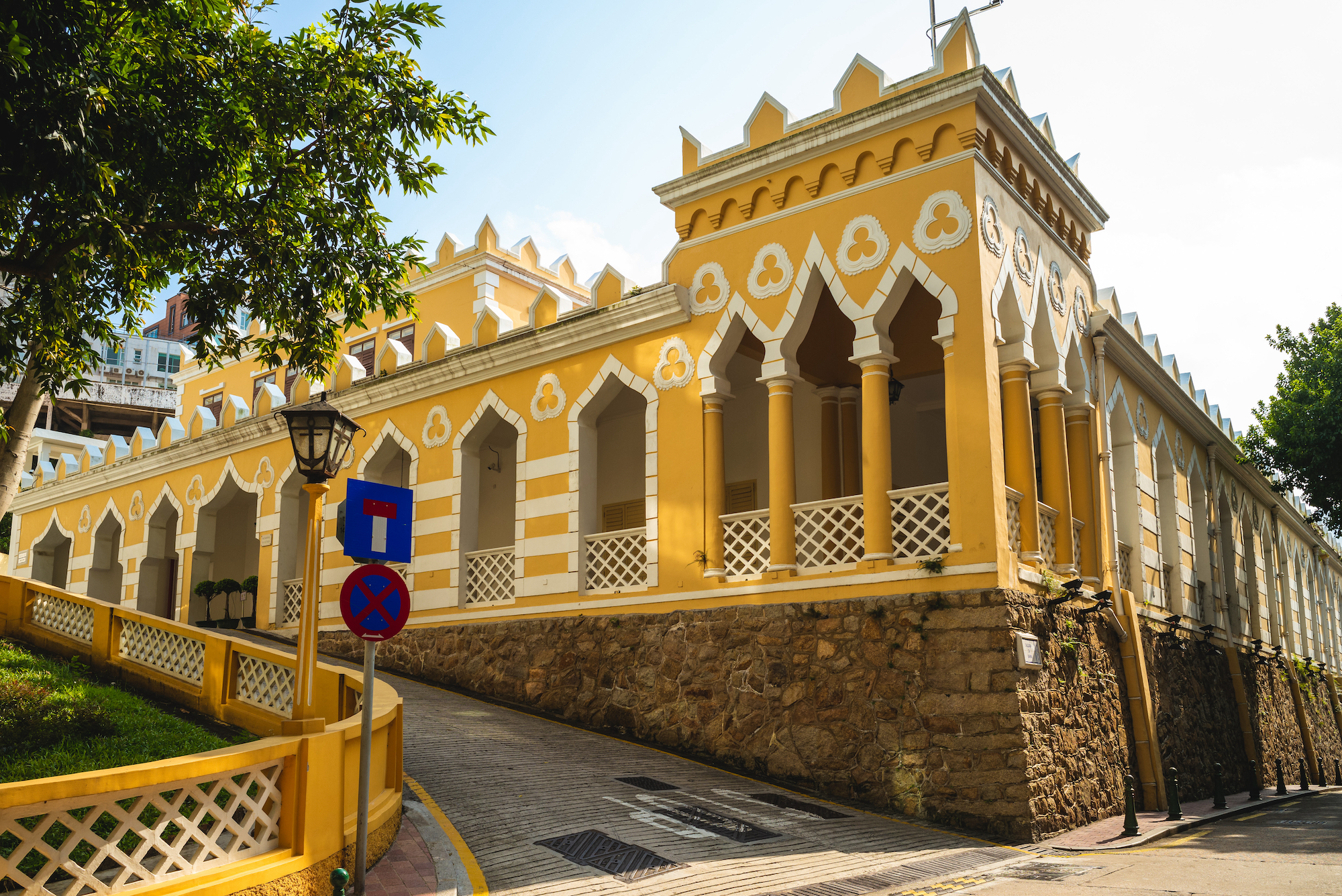 Macao's heritage showstopper won't cost you a cent to enjoy in all its architectural glory.
The Historic Centre of Macao was inscribed on the UNESCO World Heritage List in 2005 and comprises 30 buildings and locations of mostly Portuguese architecture – though there are a number of Chinese structures included in the listings as well.
From the splendour of the Moorish Barracks to the romantic charm of Lilau Square and the Chinese refinement of the Mandarin House, the Historic Centre is made for walking and savouring. All you need are a comfortable pair of shoes and an appreciative eye.  
If you find yourself getting peckish during your explorations, inexpensive dining abound in Senado Square. The Kim Kei (金記燒烤) food cart has been around for 44 years, selling a variety of delicious meat on sticks, from only 5 patacas per skewer. Of the same vintage is the Hing Yi Waffle Stall. Located on the slope going up to the Cathedral of the Nativity of Our Lady, the stall is popular for its egg waffles or egg puffs which start at 18 patacas, depending on toppings.
Before walking up the slope to the famous Ruins of St Paul's, look out for Loja De Comidas Sio Seong Hoi to your left, where'll find some of the best dumplings in the city at just 10 patacas for four.
Meanwhile, Macao's 22-year-old Filipino bakery – Anak Philippine Bread – is about a three-minute walk from Senado Square and known for its pandesal. The soft and buttery rolls cost just a pataca each. Want to splash out? Try the ube cheese pandesal for five patacas.
Mercado de São Domingos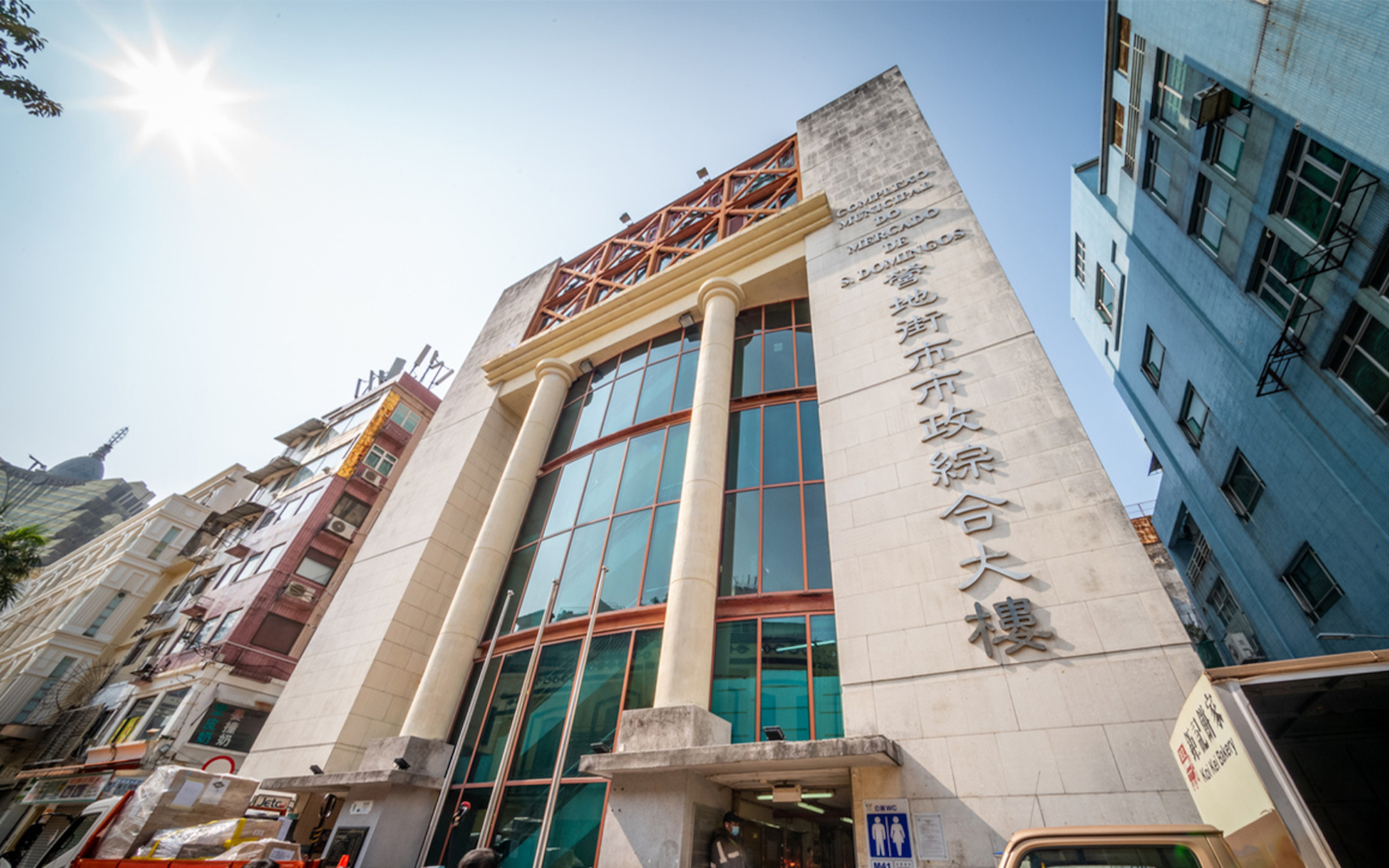 The food hall on the third floor of this municipal market is something of an institution and a great way for you to rub shoulders with the locals while enjoying some budget-friendly dining.
There are many food stalls on offer, but two are in the can't-miss category. Easy to spot because of the long queue is Keong Kei. It's famous for its clay pot milk tea or coffee (available for just 15 patacas hot or 17 patacas iced). The pork chop buns here also get raves and cost 26 patacas each – or 40 patacas for a fancy upgraded version with truffle.
Meanwhile, head to Kin Kei for some of the best noodles in town. The options are plentiful, from fish balls to wonton, chicken wings and more. A filling bowl of noodles starts from just 33 patacas. 
[See more: Chef's picks: Dine like Chef Simon Li at the Mercado de S Domingos]
Museums and galleries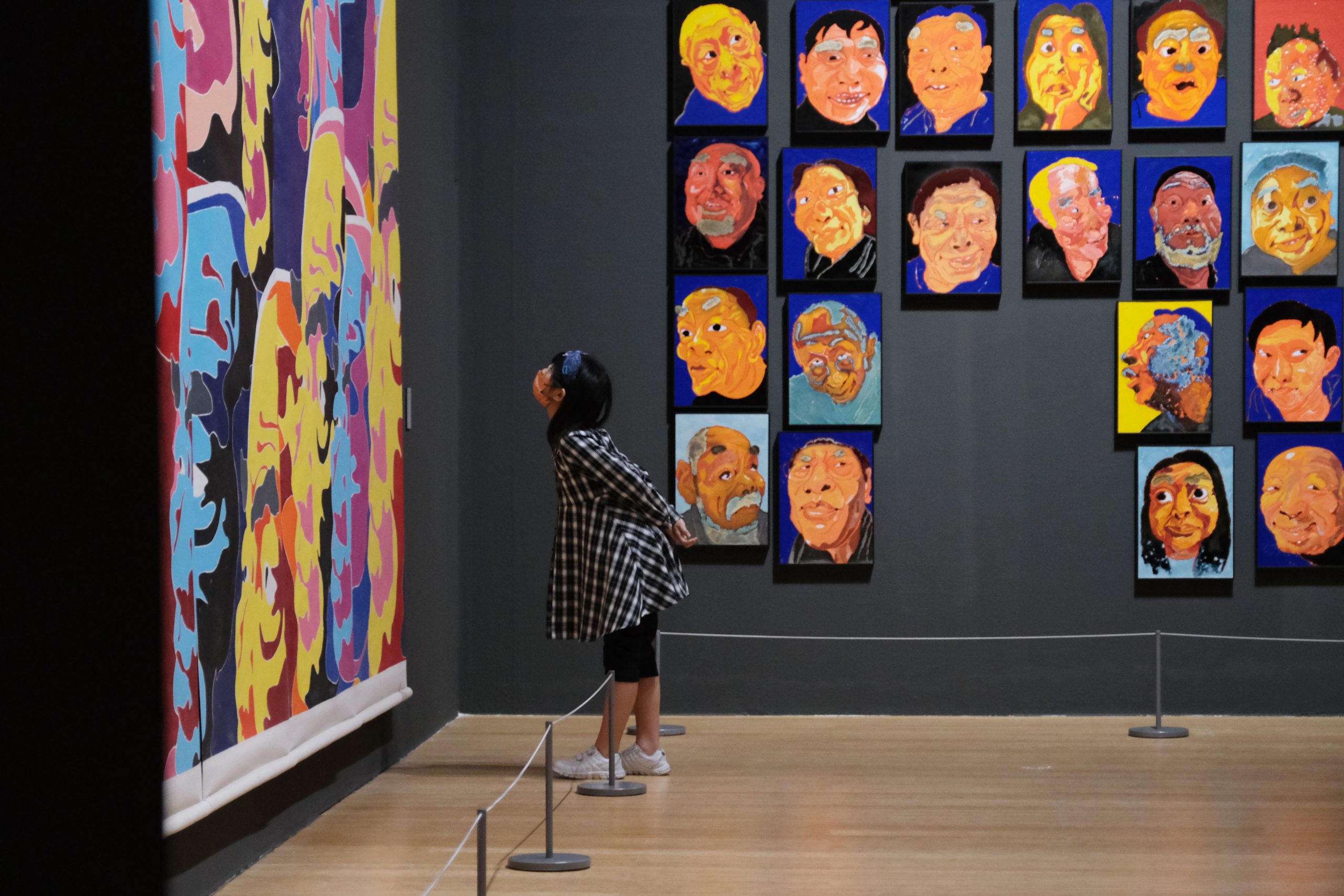 Macao abounds in museums and galleries and many are either free on certain days or cost very little. 
The Macao Museum is the city's historical showpiece and costs only 15 patacas for adults (seniors and children are free). Admission fees are waived every Tuesday and on the 15th of each month. 
The Maritime Museum is free year-round, as is the Macao Museum of Art, with its 4,000 square metres of exhibition space.
Enthusiasts of motorsports should prioritise a visit to the Macao Grand Prix Museum. Standard tickets are a reasonable 80 patacas and concessionary tickets are just 40 patacas.
Coloane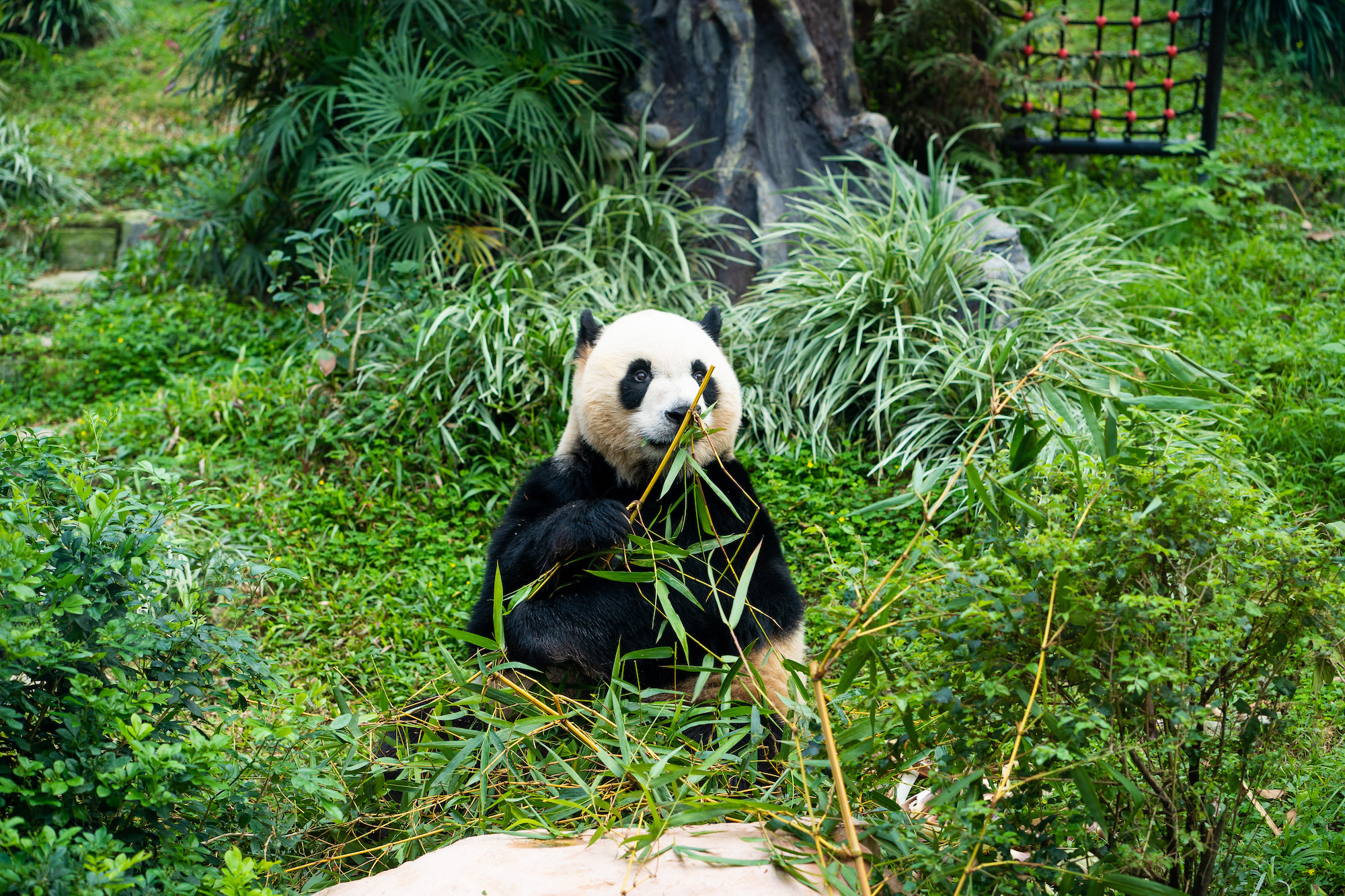 Coloane Island is Macao's backyard and an affordable day out, with hiking trails, the popular Hac Sa Beach, a Giant Panda sanctuary and a mountaintop statue of the goddess Tin Hau.
Most visitors will make sleepy Coloane Village the main focus of their excursion. With its quiet lanes and historic architecture (don't miss the Chapel of St. Francis Xavier), the village offers enjoyable exploring – as well as Lord Stow's Bakery, a local icon. 
Lord Stow's has been selling freshly baked egg tarts since 1989 and they currently cost 65 patacas for a box of six or just 11 patacas individually. Take them away or enjoy them at Lord Stow's Café around the back of the bakery.
About a 15–minute walk from the bakery are the newly renovated Lai Chi Vun Shipyards. Previously the site of a local fishing boat industry, the yards now host a craft market, live performances and exhibitions, all free of charge. (More details here.)
Meanwhile, coffee fans will want to pay homage at the nearby Hon Kee Café – where Dalgona coffee was invented. A cup of the famous hand-whipped coffee costs 22 patacas for a hot cup of coffee and 28 patacas for iced.
---
From night markets to street performances, there's always something free or affordable happening in Macao. See a comprehensive event listing here.