The essential guide to Macao's galleries and public art
The essential guide to Macao's galleries and public art

Link copied
So much art, so little time. Here's a hit list of places where you can encounter Macao's visual arts scene.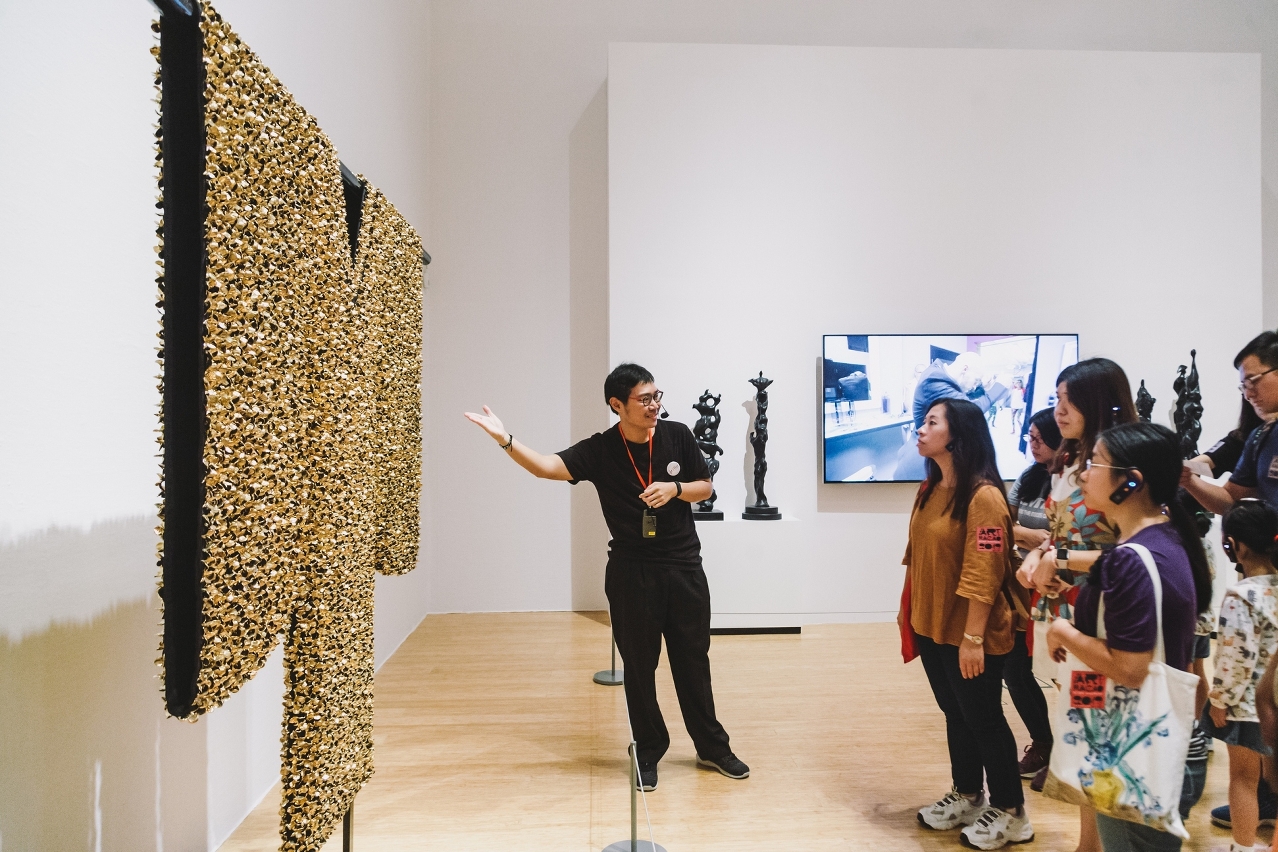 There probably hasn't been a comparative global survey done of art per square kilometre of land area, but if one were to be conducted Macao would surely be among the top of the list.
Its compact 33.3 square kilometres are gorgeously packed with museums, independent galleries, cafés and bars doubling as exhibition spaces, and generous expanses of murals. The big hotels strew their corridors, lobbies and lounges with collectable art pieces and many of the resorts have dedicated art spaces. 
The territory has been a cultural crossroads for centuries and its art scene reflects just that. 
In a day, you can see shows by some of the art world's biggest names, in museums that hold their own with any in the region, then drop into an obscure little neighbourhood gallery, down a bohemian back alley, and be surprised at the depth of local talent. 
Time your visit right, and you might come across events like the Highly Collectible Art Fair, which this year offered everything from lithographs by Chagall to rare 19th-century prints of artworks by the German Renaissance artist Albrecht Dürer.
If you're in town between now and 29 October, count yourself extra fortunate. The third iteration of the Macao International Art Biennale (otherwise known as Art Macao) is taking place, featuring nearly 30 exhibitions, across the city, by over 200 artists from more than 20 countries and regions. 
But even if you come outside the biennale's dates, there's never any shortage of art to appreciate in one of the great cultural centres of Asia. Here are a few suggestions of where to find it.
Macao Museum of Art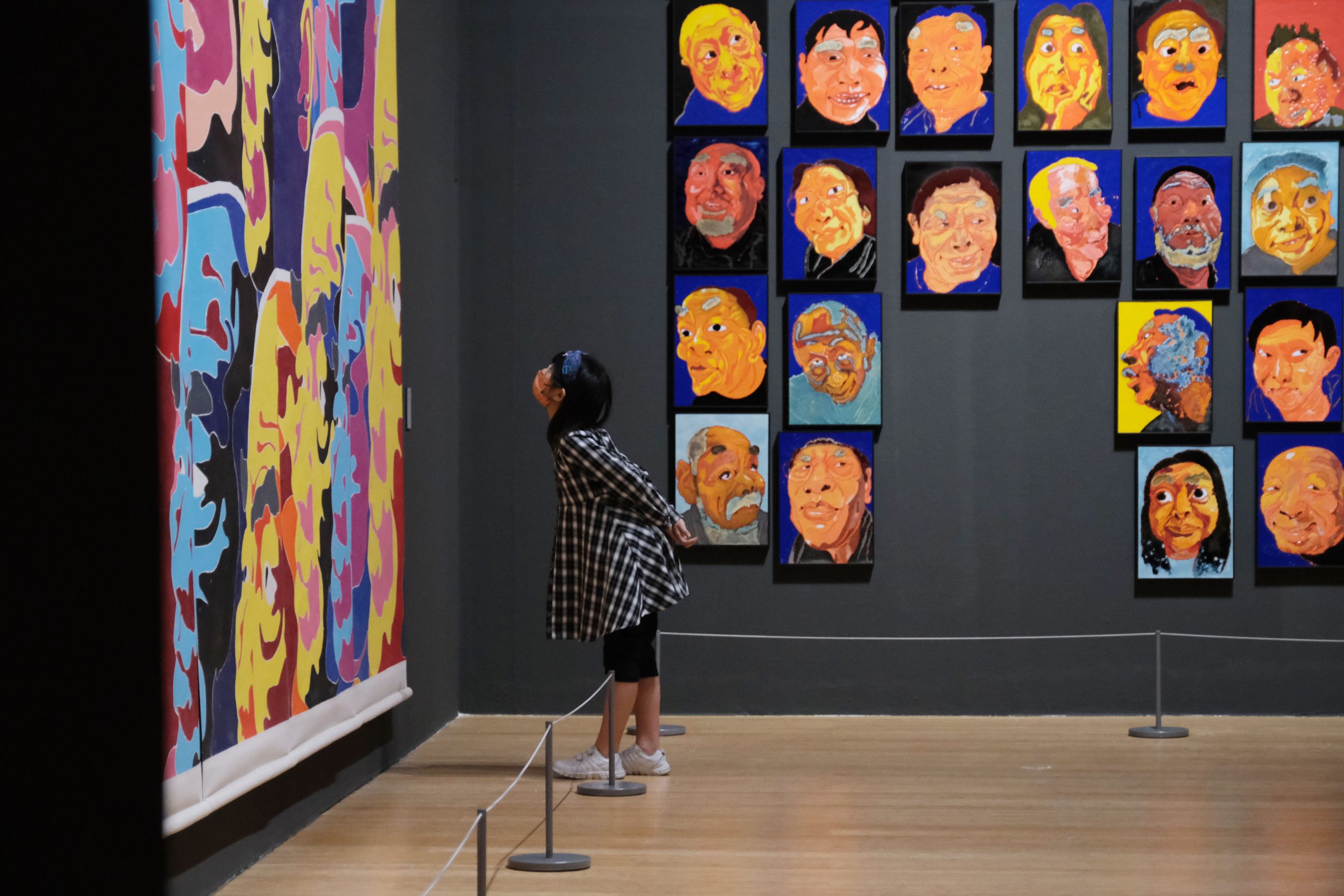 The Macao Museum of Art (MAM) within the Cultural Centre is the beating heart of the local art scene. Its permanent exhibitions, focused on Macao's heritage and culture, are essential to forming an understanding of the city, but what will keep you coming back are the superb temporary exhibitions. Recent notable shows include major exhibitions by one of China's leading conceptual artists, Zhao Zhao, and one of cynical realism's pioneers Fang Lijun.
Creative Macau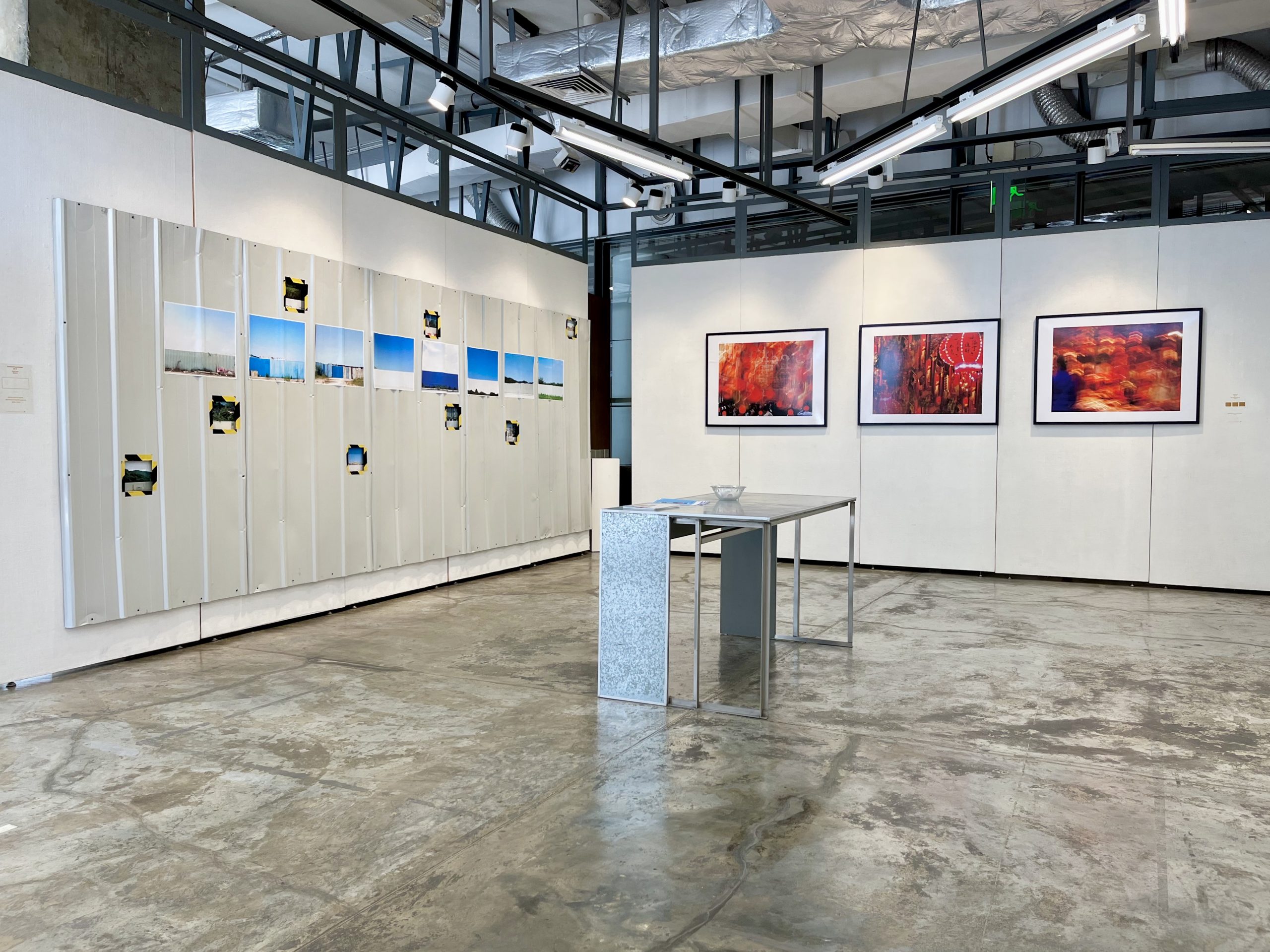 Located in the Cultural Centre, this modern space is run by the Institute of European Studies of Macau and hosts exhibitions on a monthly cadence, with the emphasis on supporting local talent such as the eco-conscious artist Tchusca Songo. It also organises talks, workshops and the Macau International Short Film Festival.
Tap Seac Gallery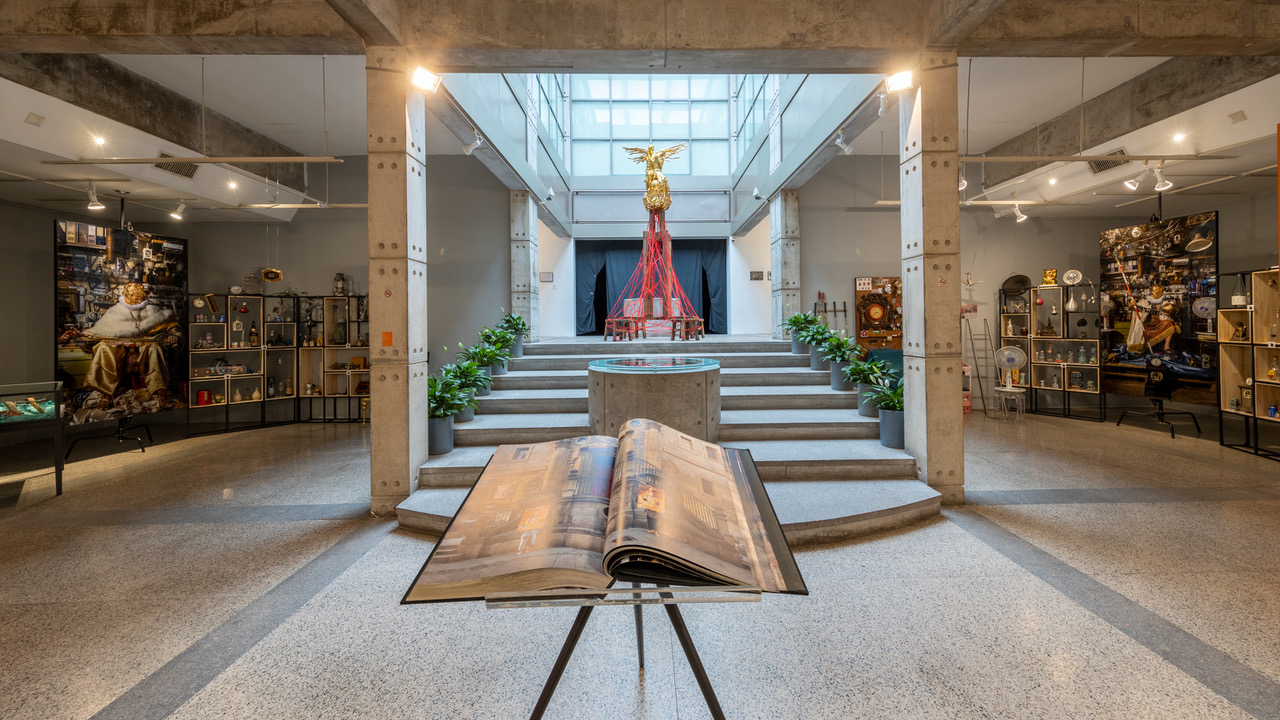 An opulent former private residence dating back to the 1920s is now home to this 4,000 square foot gallery, funded by the Cultural Institute. Don't be fooled by the traditional exterior: Tap Seac delights in hosting thoroughly modern shows. Earlier this year, Macao's entry at the Venice Biennale, a riveting show by prominent local artists Un Vai Meng and Chan Hin Io, came home to these walls. Art Macao's Kyoto Pavilion exhibition "Synergistic Rhythms," by young arts graduate Yujiro Ueno, is slated for August and September.
Taipa Village Art Space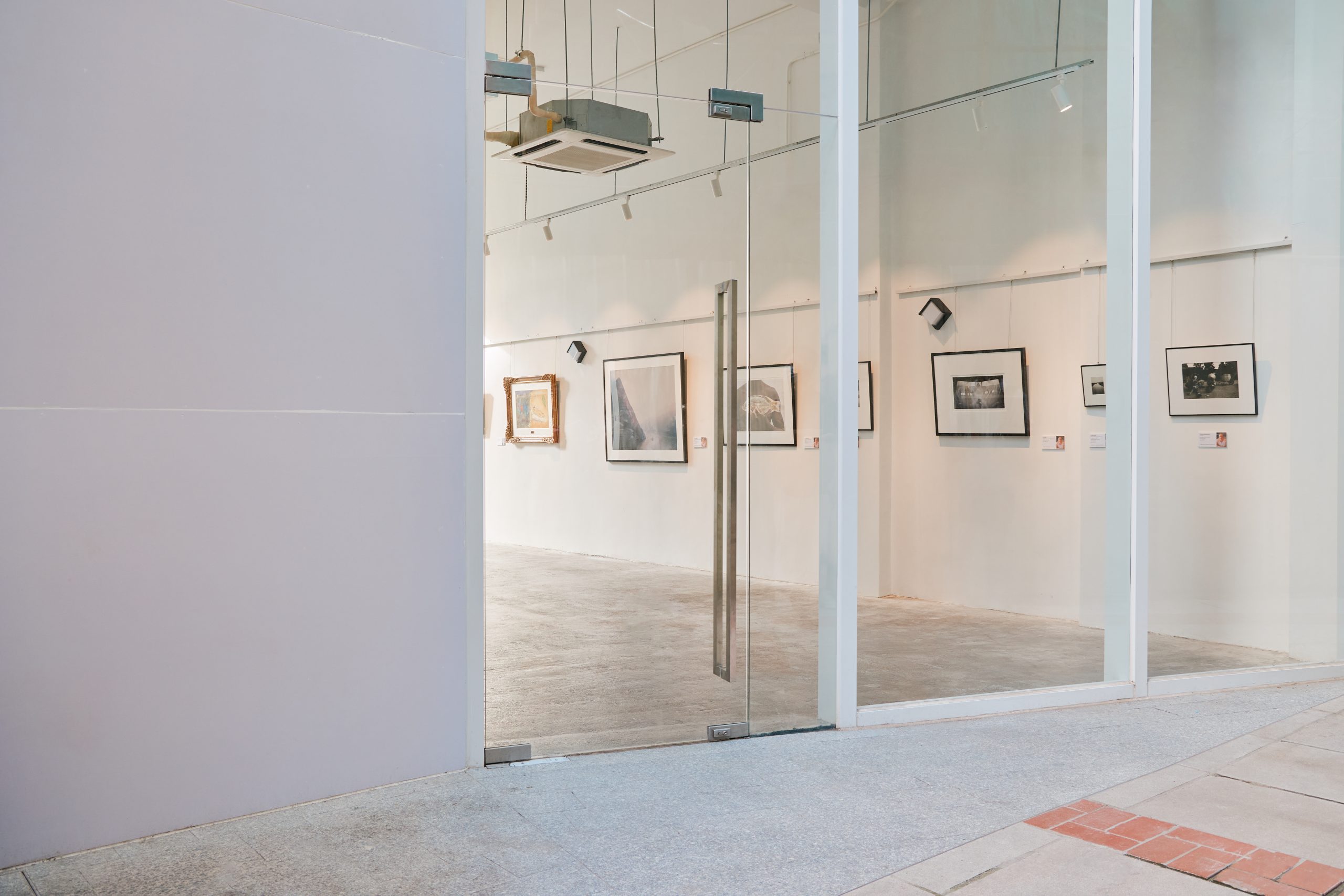 With its neighbourhood ambience, and bohemian location, the Taipa Village Art Space is the epitome of a community gallery. Under the curation of Macao-based Portuguese artist and architect João Ó, the space puts on shows spanning painting, photography, installation and even puppetry. It recently played host to the work of award-winning illustrator André Carrilho – the most acclaimed Portuguese illustrator of his generation.
Essential murals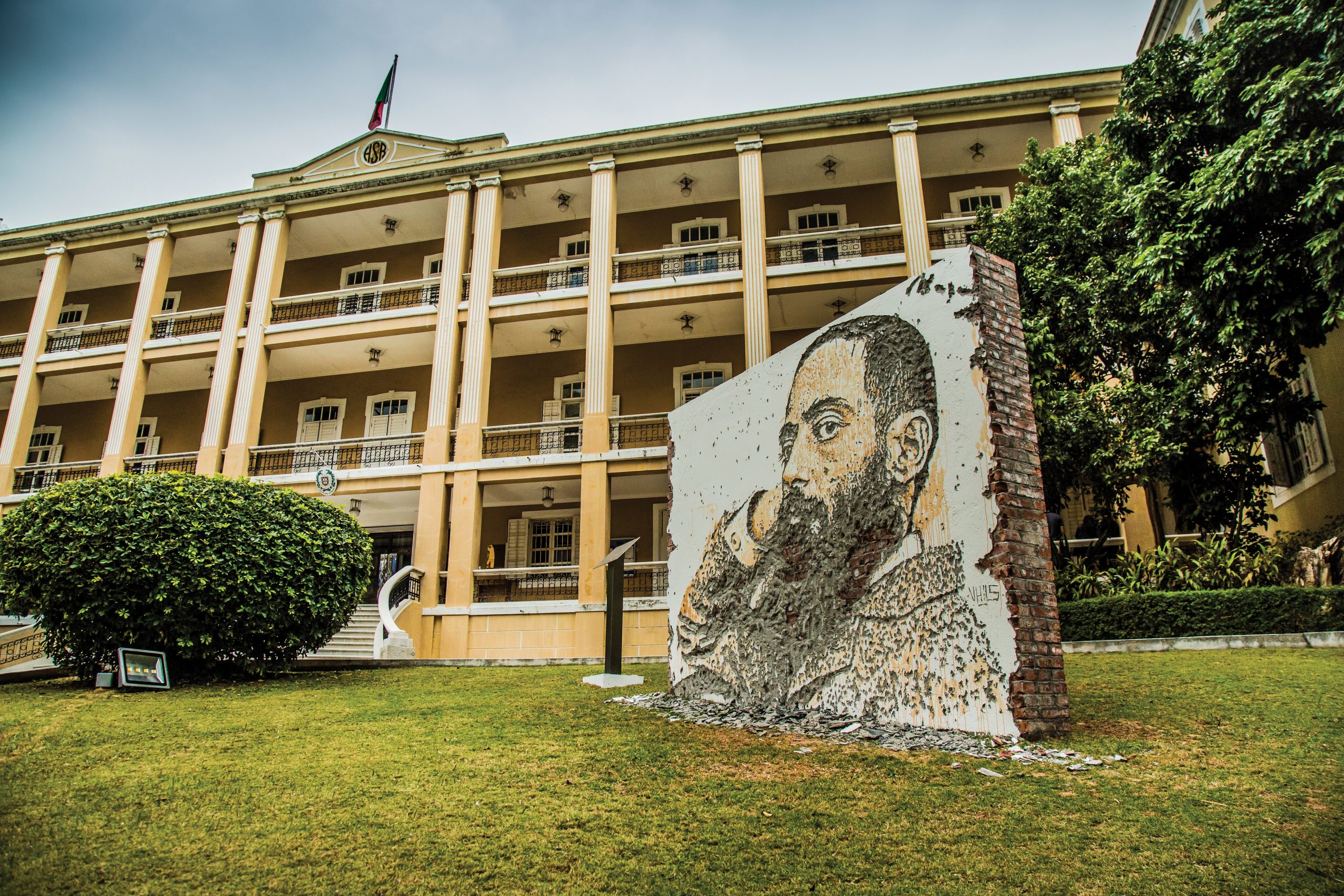 Macao abounds in Instagram-worthy graffiti and wall art too. Just a few steps from Taipa Village Art Space, at the Rua dos Clérigos, you'll find a striking profile of an Asian woman chiselled out of the wall by Portuguese contemporary artist, Alexandre Farto, aka Vhils. Also in the village, at the Travessa da Boa Vista, local artists Vitorino Vong and Jane Ieng have toyed with perspective and painted pastel-coloured architectural mural up a staircase.
The hotspot for wall art though is Praça de Ponte e Horta, home to the regular Outloud festival that turns the area into a living gallery as it gathers talents from around the world for live graffiti painting demonstrations, music and more. 
It's impossible to miss the monstrous mural on the side of Hotel S, which resulted from a collaboration between three muralists – Bangkok-based Rukkit Kuanhawate, Malaysian-born Kenji Chai and Gus Eagleton – but keep an eye out for the graffiti by local prodigy PIBG and more too. The aforementioned Vhils has work here, behind the hotel (as well as the Portuguese Consulate and inside the  Macau Portuguese School).
Another must-see mural is Learning from Macao, a massive piece installed on the facade of the Handover Gifts Museum next to the Cultural Centre. Created by the Beijing-based Drawing Architecture Studio for Art Macao 2021, it's a beautifully intricate and engaging burst of colour inspired by the city's landmarks. If you're a '90s kid, try to spot the references to pinball games and pachinko machines. 
---
This is just a small sampling of the museums and galleries on offer in Macao. Culture vultures can browse a fuller list here.