Here are Macao's must-see parks and gardens
Here are Macao's must-see parks and gardens

Link copied
Looking to escape the urban jungle? Reconnect with nature in one of these green oases in Macao and Coloane.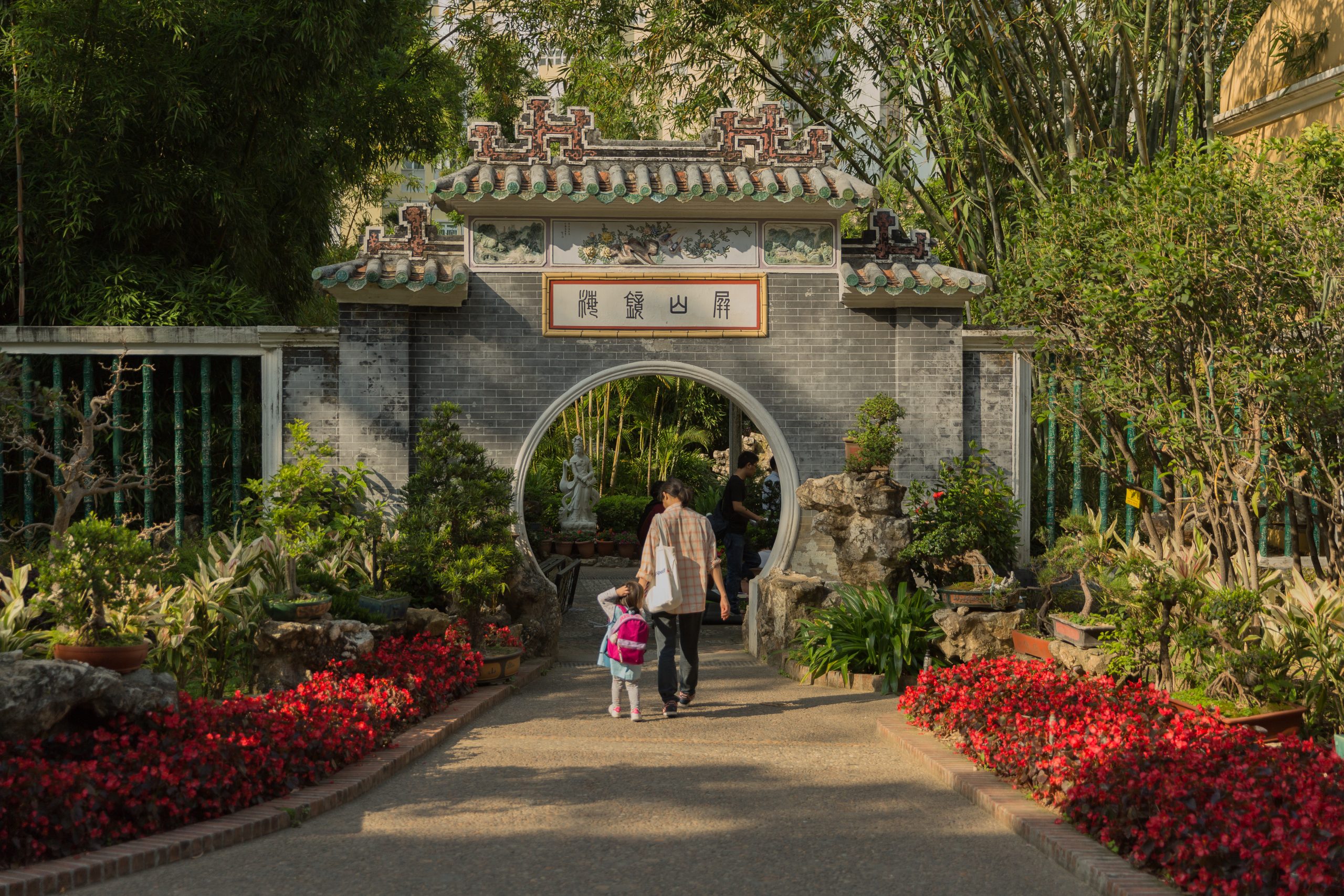 In celebration of Macao's Green Week – a series of presentations, workshops and plant giveaways with an ecological theme from 18 to 26 March – we've put together this list of Macao's must-see gardens and parks. 
Escape the concrete jungle to find tranquillity in one of these oases – from sprawling greenswards by the beach to gardens imbued with centuries-old history, you'll find that you're surprisingly spoiled for choice in the compact urban confines of Macao.
Macao peninsula
Lou Lim Ieoc Garden
Modelled on a classical Suzhou garden, Lou Lim Ieoc (see featured image above) is the only of its kind in both Macao and Hong Kong. The garden, and the mansion within were built in the early 19th century as the residence of Lou Kau – a trader and the wealthiest person in town at that time. 
Lou Lim Ieoc is located a short, three-minute walk from Tap Seac Square and boasts a large pond, rock sculptures, winding pathways over the water, bonsai trees and plenty of neighbourhood life, being popular with local residents.
[See more: Macao's secret oasis: The Lou Lim Ieoc Garden]
São Francisco Garden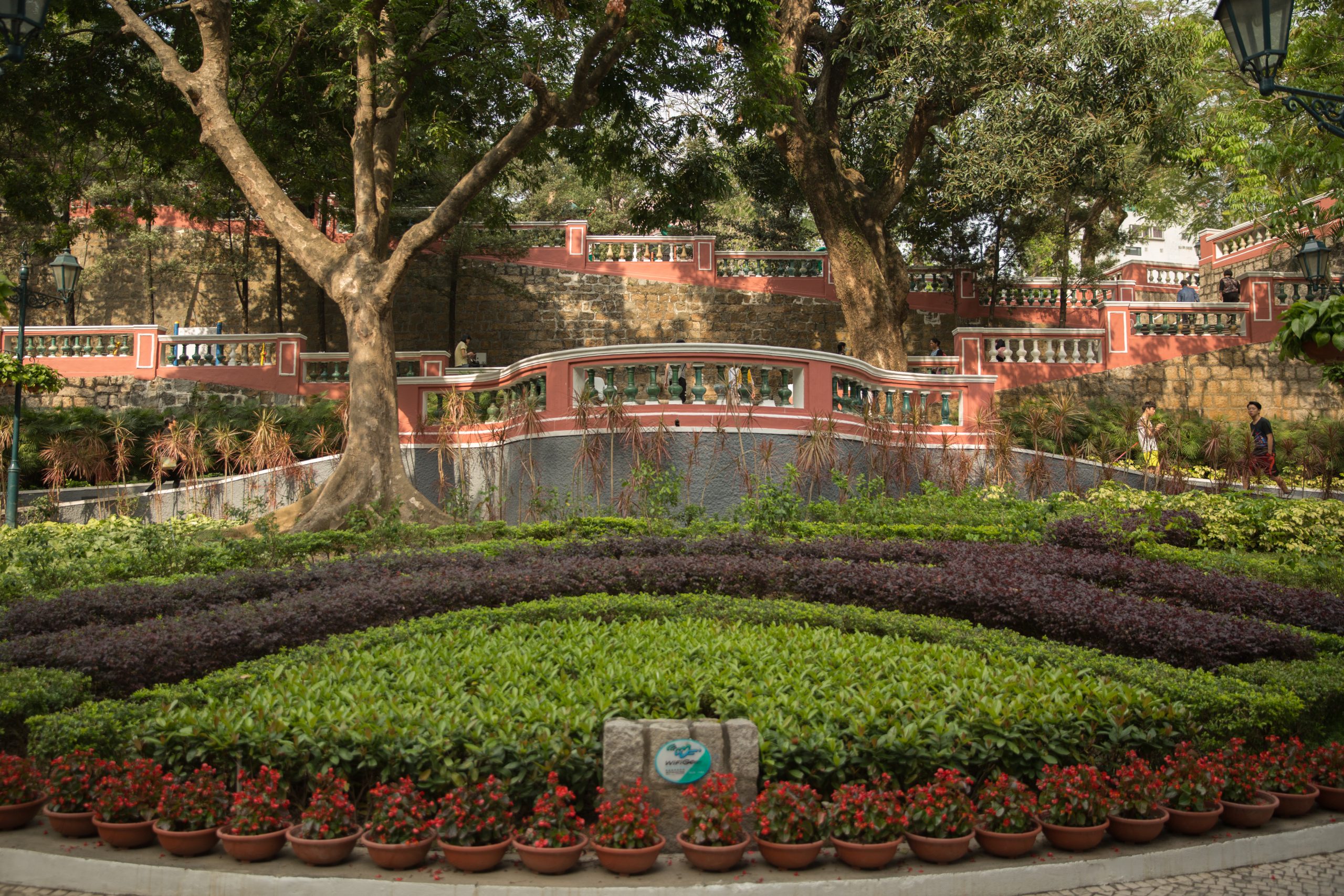 In a not so distant time, São Francisco Garden was by the Praia Grande bay and people could see boats sailing past. Today's view might not be as picturesque, but that doesn't make this tiered garden any less charming. It sits beside local landmark Military Club and has a history dating back to the 16th century. Originally, accommodation for Franciscan missionaries stood on this site, but in the 19th century it was converted into a public garden – Macao's first. It has remained a popular green space among locals up to this day.
Camões Garden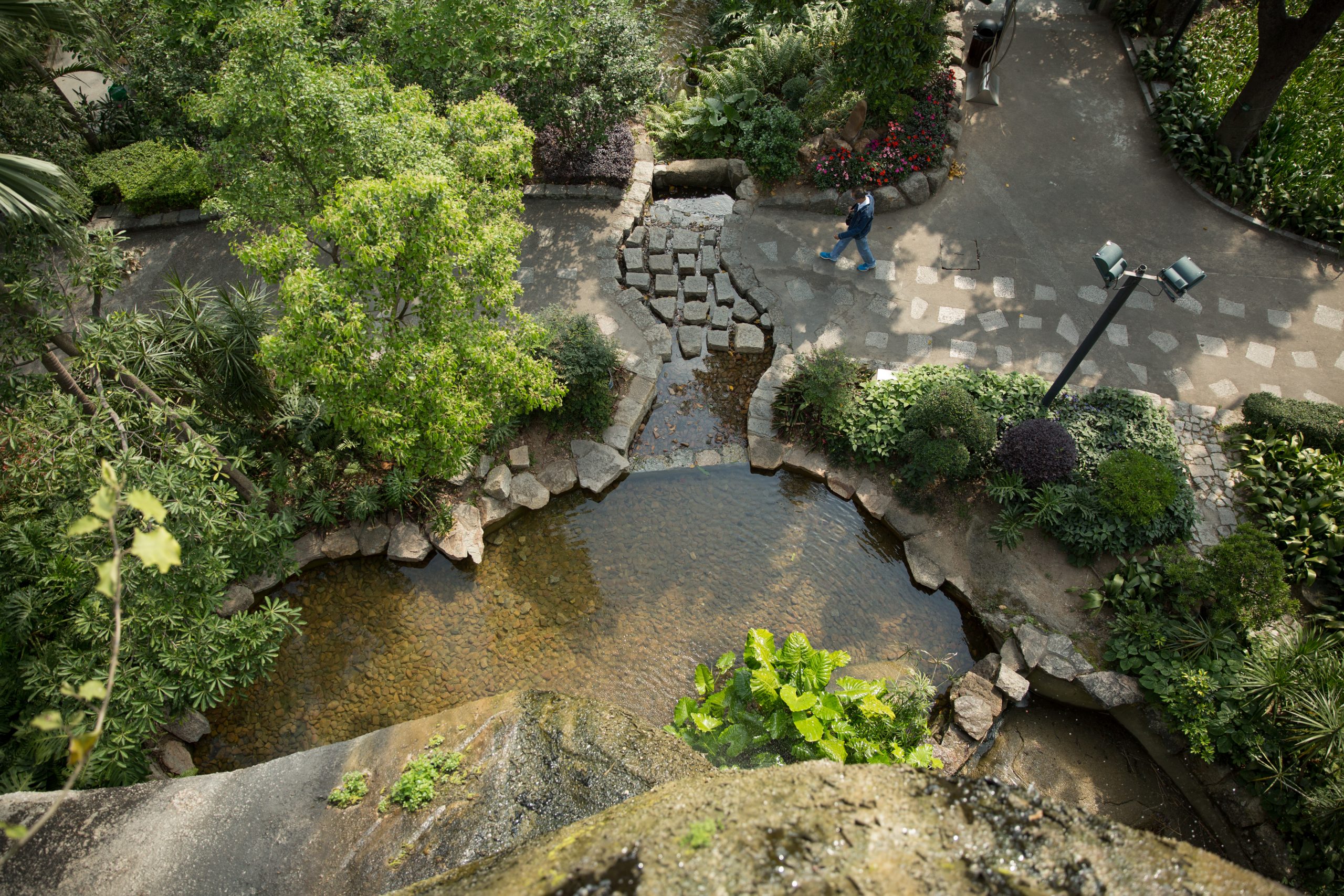 Nestled in Saint Anthony parish – a heavily built up part of town, – Camōes Garden is a green oasis bustling with life. Find locals roaming the garden, practising tai chi, singing Cantonese opera or even taking their caged birds out for a walk, an old Chinese custom that is still fairly common in the territory. 
Although it hasn't been proved that Luís de Camões ever stepped foot in Macao, many believe that the Portuguese poet, and author of the national epic Os Lusíadas, spent time in exile in the city. The poet is said to have found refuge in the grotto within Camões garden, where some say he might have written part of his masterpiece.
Flora Garden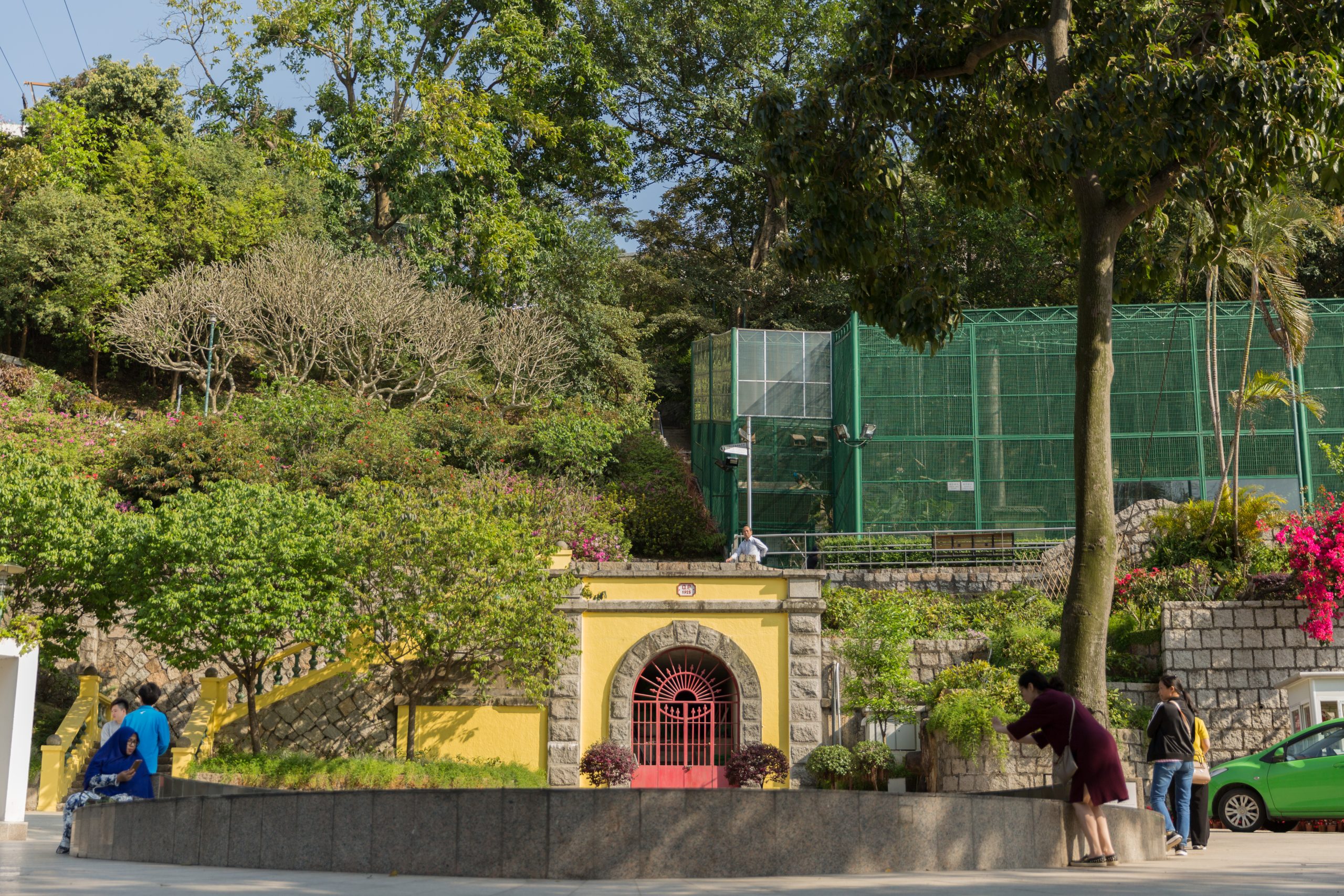 At the bottom of Guia Hill lies Flora Garden, an European-style enclosure exuding the charm of yesteryear. The garden occupies the former grounds of the Flora Palace, the aristocratic mansion of the Portuguese Governor Tomás de Sousa e Rosa. 
From animal life to a playground and biking track for kids, there's lots to explore before you hop on the short cable car ride up to Guia Hill and Fortress – the highest point in the peninsula – to enjoy breath-taking views of the city and Pearl River Delta. The lighthouse sitting atop the hill is believed to be the first on the China coast.
Dr. Sun Yat Sen Municipal Park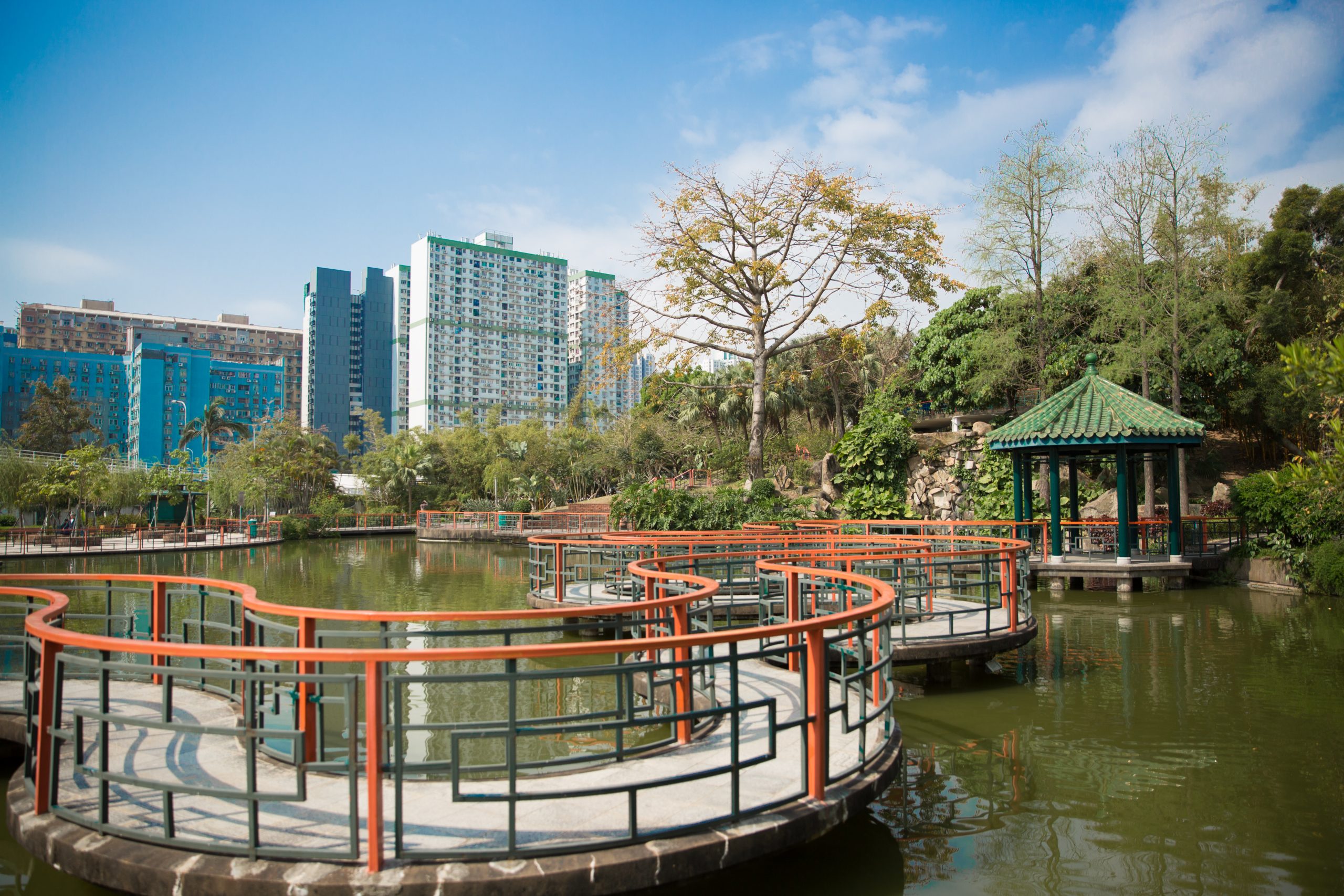 What was once the site of a landfill has, since 1990, taken on the shape of a verdant park. Nestled in the densely populated northern district, near the Gongbei border, Dr. Sun Yat Sen Municipal Park features extensive lawn areas, flower gardens and a big lake with a waterfall. This is the place to be on a hot summer day, beating the heat with a dip in the park's swimming pool.
Coloane 
Seac Pai Van Park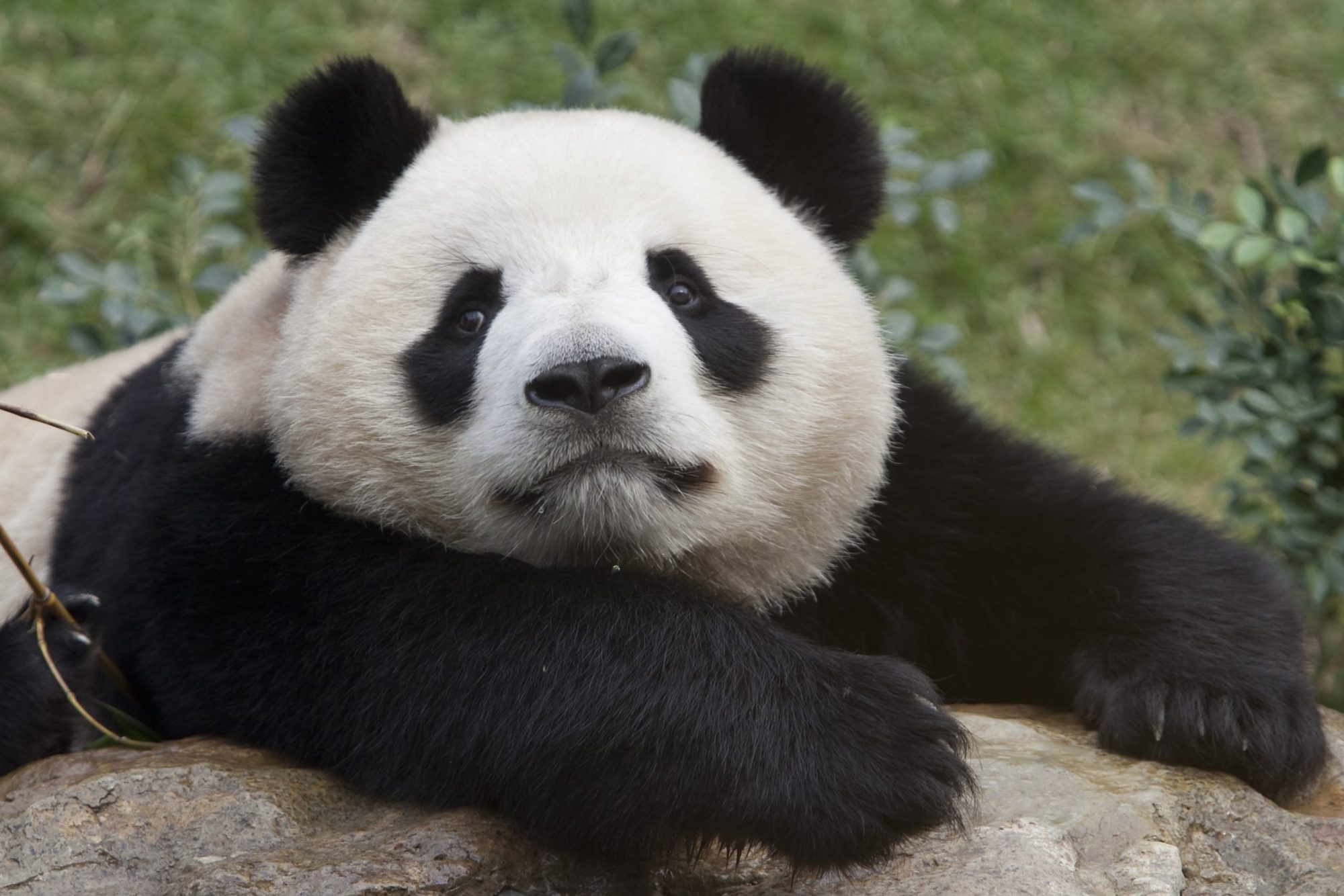 Home to the city's furry sensations, Seac Pai Van Park in Coloane stretches across an area of nearly 200,000 square metres. In addition to the Macao Giant Panda Pavilion, the park features botanical gardens, a medicinal plant garden, a small zoo, two playgrounds and the Natural and Agrarian Museum. Hiking enthusiasts should not miss the park's educational trail. Most of the path is lined by diverse flora with informative labels for the curious.
Hac Sa Temporary Green and Leisure Area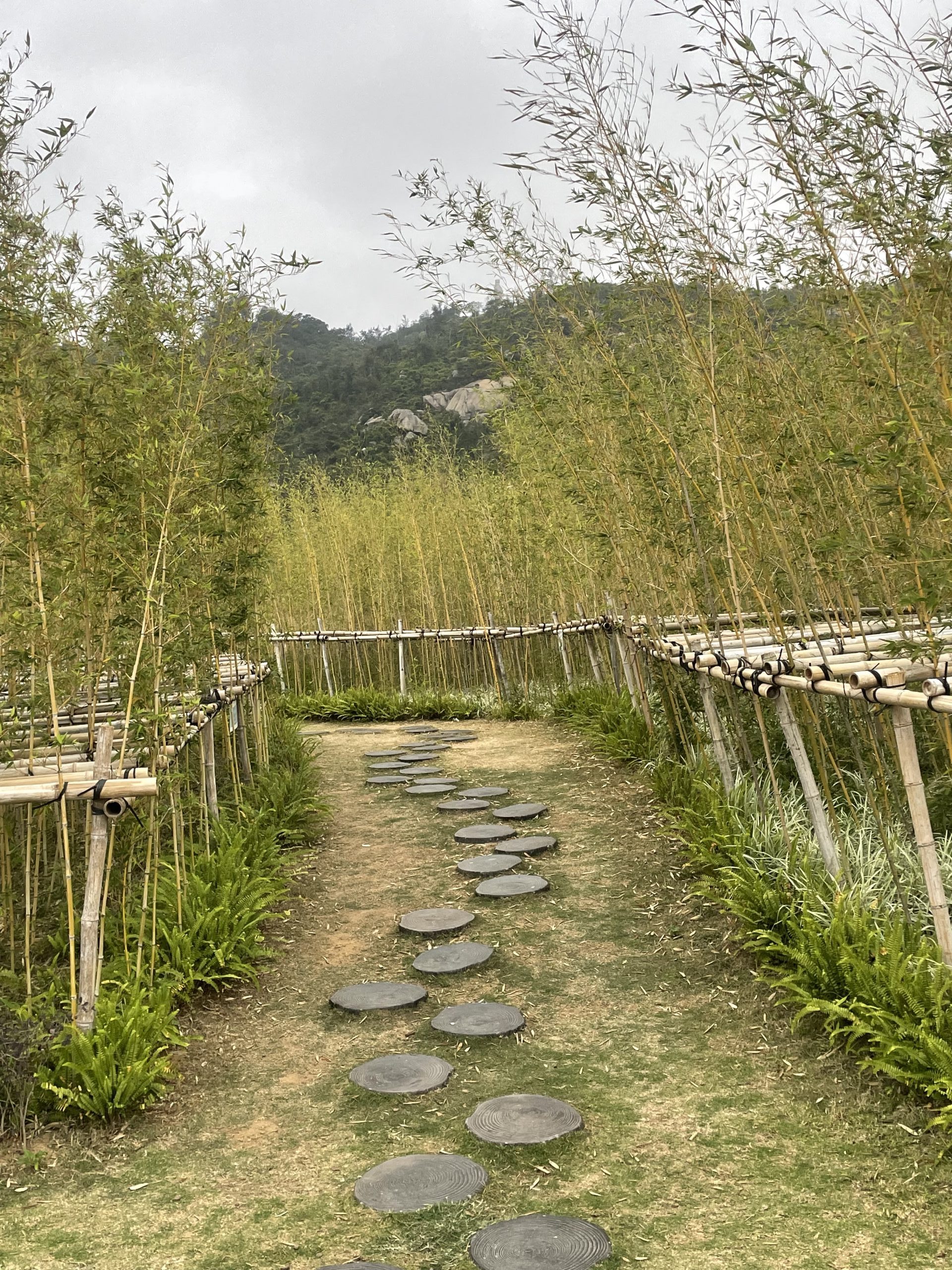 Sprawling across 2,700 square metres, the Hac Sa Temporary Green and Leisure Area by the Hac Sa beach is a popular destination for those looking for a picnic spot caressed by sea breezes. It's the perfect place to linger over a sandwich while soaking in the sun and the surrounding greenery. 
For the younger crowd, there's an off-roading track with go-karts for rent adjacent to the park and a fun-packed playground set up over sand right across.