Tried and tested: Macao's 5 best hiking trails
Tried and tested: Macao's 5 best hiking trails

Link copied
Start the day on the right foot with an outing to one of our favourite walking trails across the city.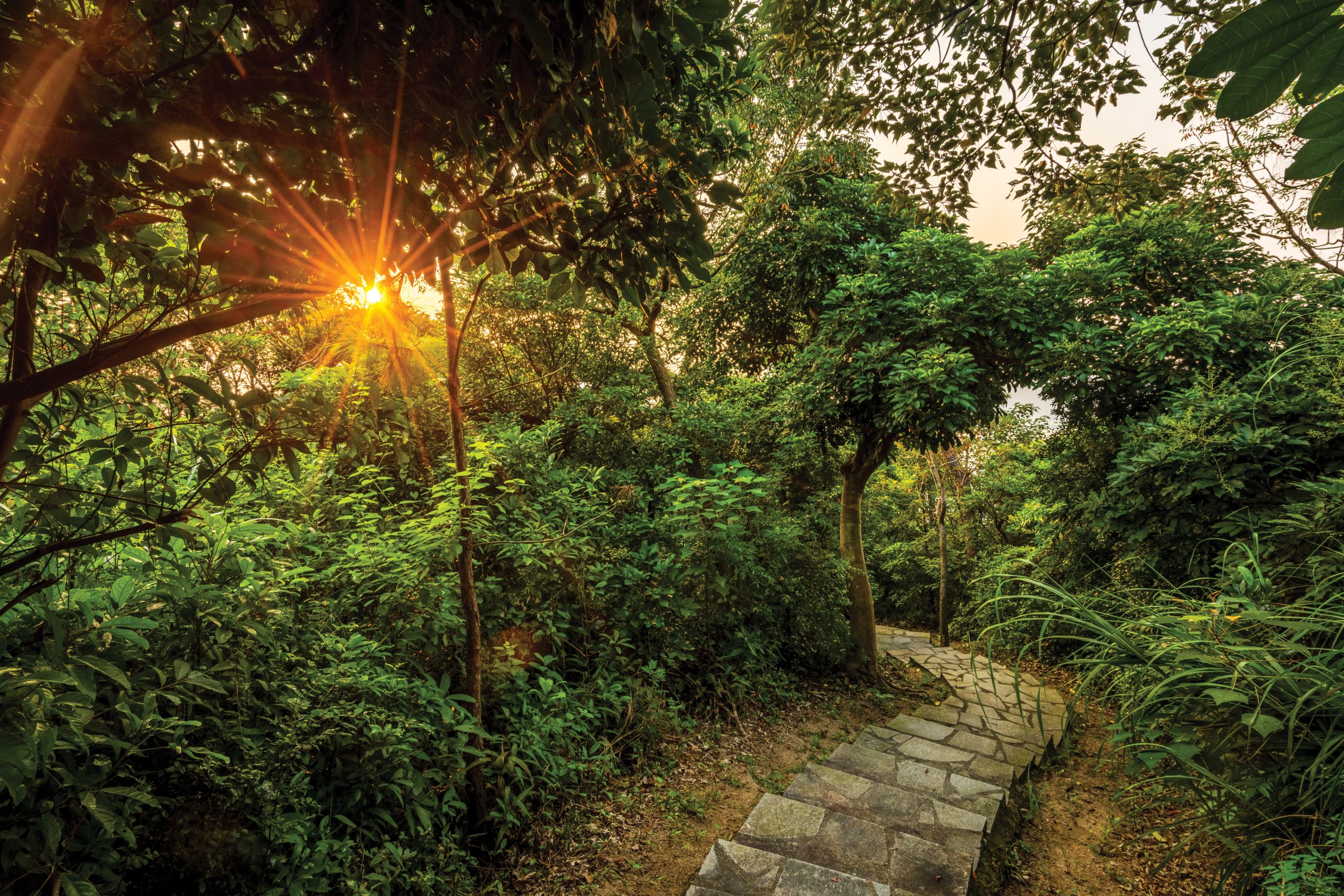 Whether you're resolved to exercise more before summer or simply want to enjoy the beautiful weather, it's a great time to lace up your hiking boots and explore the city's trails. 
To get you started, we've chosen five of our favourite trails offering fresh air and amazing views across the islands, from Coloane's Hac Sá Reservoir Family Trail to Taipa's Grande Trail. Here's your primer on some of Macao's top nature paths and treks for all fitness levels.
1. Two-in-one combo: Morro de Hac Sá Family Trail & The Hac Sá Long Chao Kok Coastal Trail
This relatively flat 2.2-kilometre path on the south-eastern coast of Coloane is a popular choice among families, boasting great sea views and incredible rock formations. 
Four minutes after setting off on the Morro de Hac Sá Family Trail, you will catch your first glimpse of the ocean and Hac Sá beach. Stay on the higher path for another 10 minutes to discover strong ocean winds and mesmerising views of the water. 
Alternatively, you can follow the path leading down to the Hac Sá Long Chao Kok Coastal Trail, giving you the opportunity to walk along the sea. On a sunny day, there are plenty of opportunities to recline on the big rocks by the water and catch some sun or lounge with a good book in hand. There are also a few gazebos along both trails – ideal for a romantic sunset or a family photo.
Older visitors should be careful, however, as the coastal route is more challenging than the family trail.
Best for: A relatively easy walk along the Family Trail; a more challenging outing along the coastal trail  
Total length: 2.15 kilometres
Total walking time: 50 mins 
What you'll see: The South China Sea, Hac Sá beach and towering rock formations are just a few of the highlights. 
Pet Friendly: Yes
2. Breezy day out: Hac Sá Reservoir Family Trail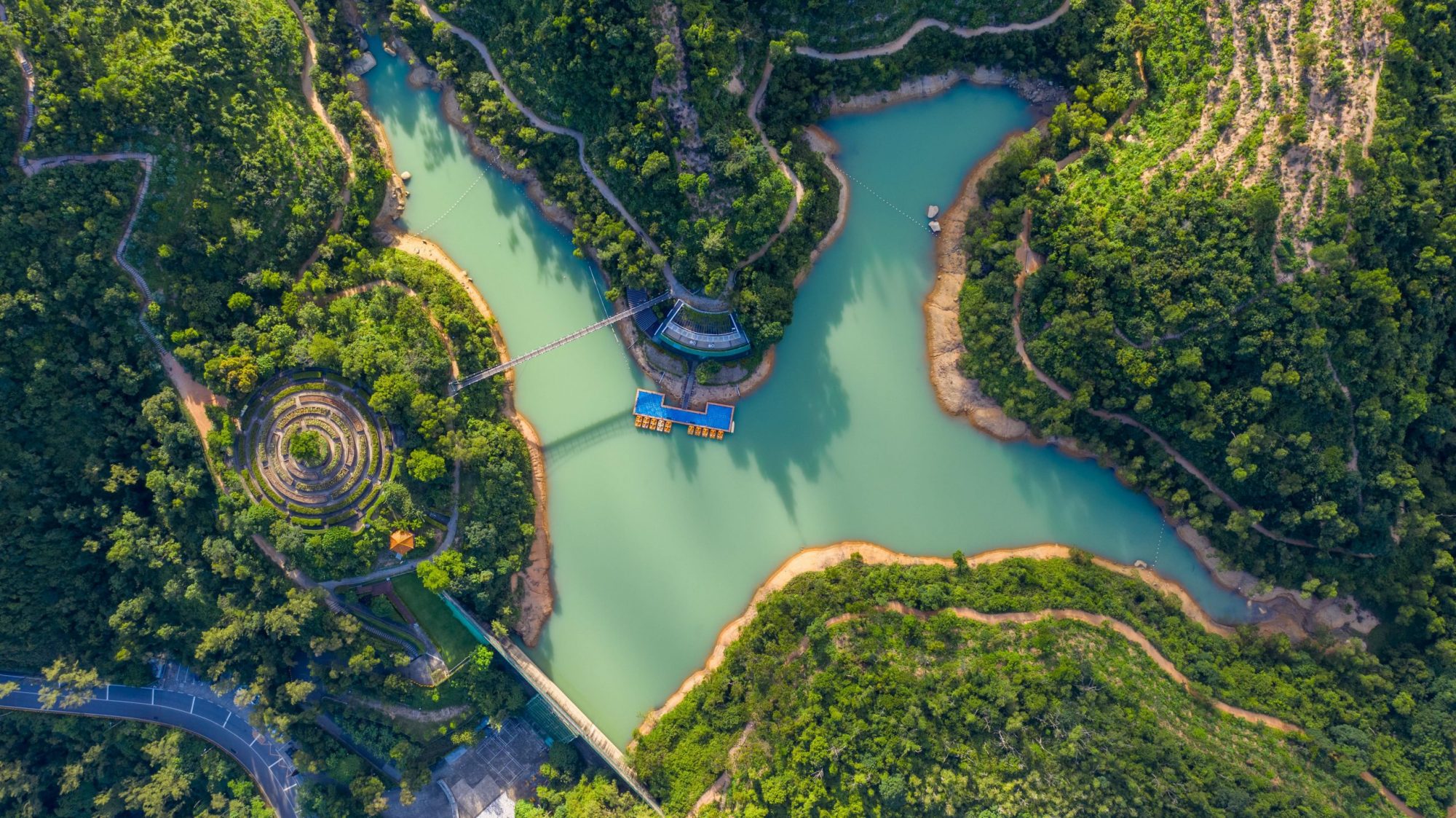 Opened to the public in 1994, the Hac Sá Reservoir Family Trail is one of the city's most remote routes. Starting from Estrada de Hac Sá in Coloane, the 2.65-kilometre trail drops you into nature almost immediately and encircles a beautiful reservoir. 
A walking bridge leads across the water, providing a perfect spot for pictures while the park offers activities like boat paddling (in the summer), a maze and a hill with a children's slide.
It's an approachable and scenic day out promising postcard-worthy views of the reservoir, plus peace, quiet and lots of space to unwind in nature. 
Best for: A day out with the family
Total length: 2.65 kilometres

Total time: Less than one hour to hike, but expect to stay in the area longer to enjoy the scenery 
What you'll see: Pull out your camera to snap photos of the  jade green reservoir and pedestrian bridge. 
Pet friendly: Yes
3. A real challenge: Coloane Trail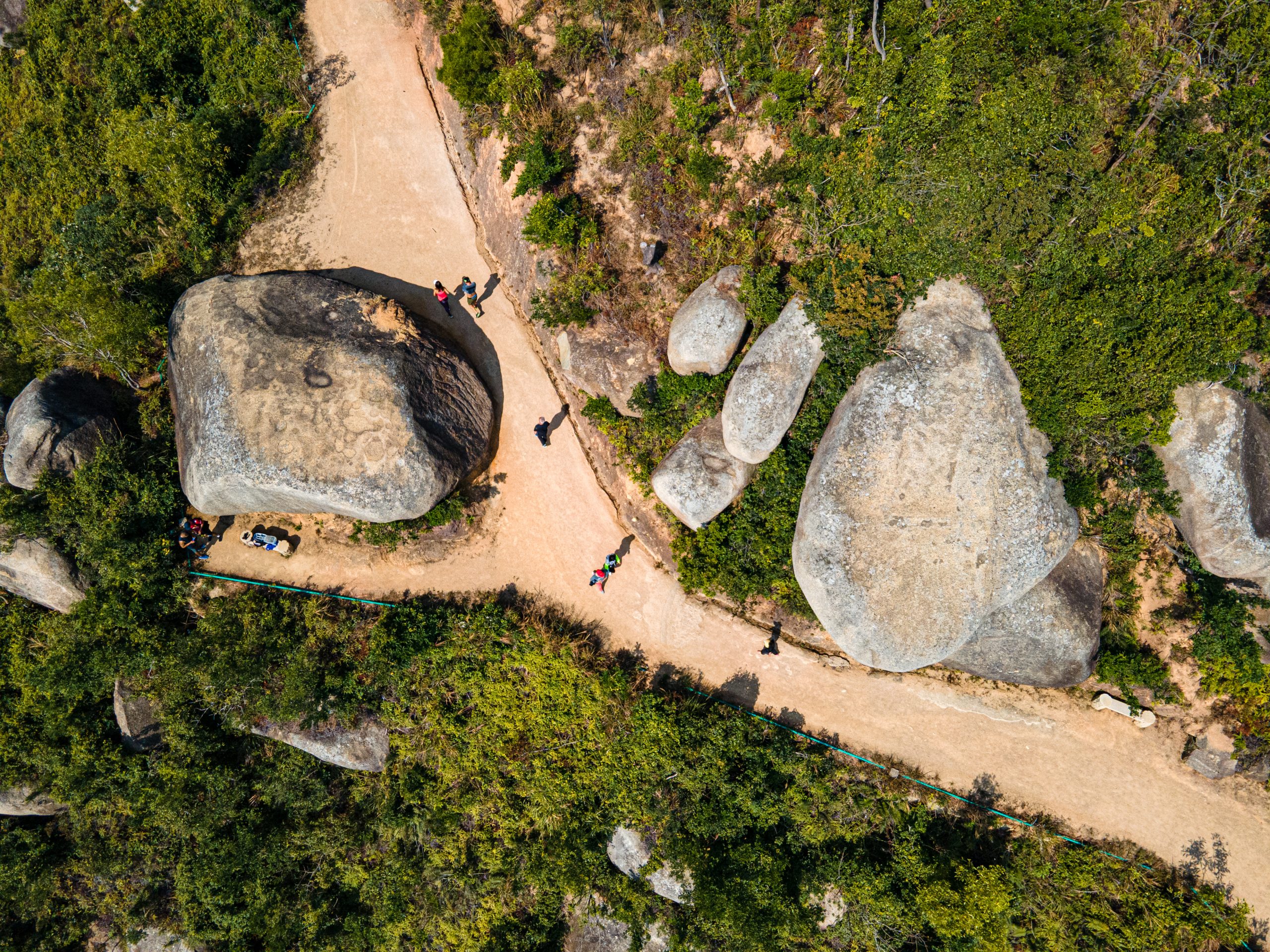 The 8.1-kilometre Coloane Trail is one of the longest in Macao, making it a popular choice for marathon runners, fitness buffs or those looking for a long, leisurely walk. 
The trail is located on a hill near the Seac Pai Van Park, 100 metres above sea level and has plenty of access points. For example, you could begin from the bottom of Seac Pai Van and climb up stairs to reach the trailhead, enter via the Arboreto, or start at the peak where A-Ma Cultural Village is located and work your way down. 
If you visit in the morning, you are likely to meet friendly trail runners who will greet you with a smile. And if you need some shade or rest, there are plenty of rest stops to take a break – each with a panoramic view of Macao.  
Best for: Athletes, fitness enthusiasts and those who love a long walk  
Total length: 8.1 kilometres
Total time: Approximately 3 hours if walking casually
What you'll see: Look forward to a bit of everything, including forests, waterways, skyline views and A-Ma Statue. 
Pet Friendly: Yes
4. Beginner's favourite: Taipa Grande Trail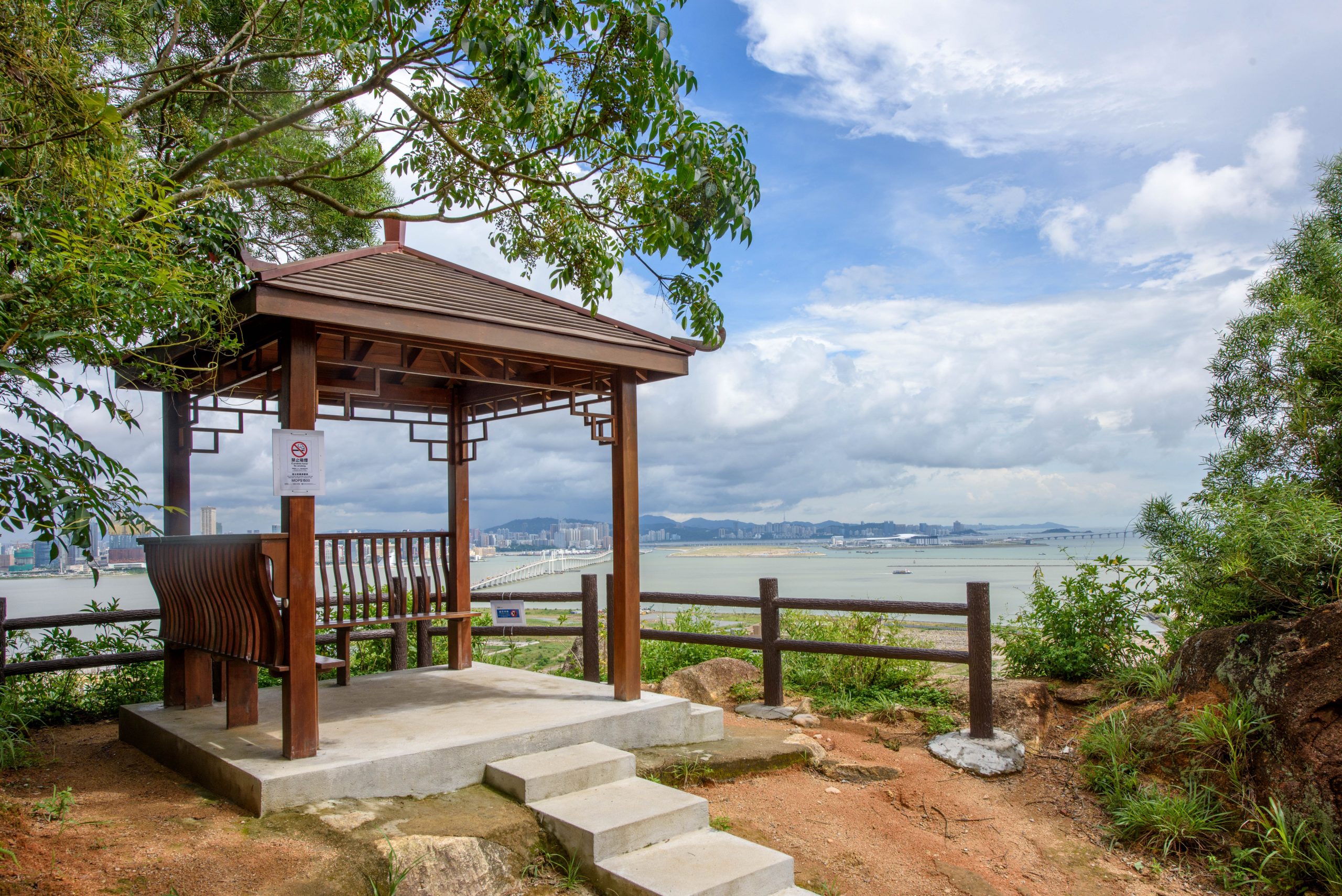 This 4-kilometre trail has it all. Casual and beginner hikers love it, since the easy stroll never gets too steep. The relatively level ground also makes this path ideal for jogging, too. 
Walking along the scenic route you'll catch gorgeous views across Taipa, including the whole Cotai Strip from above, before passing by the airport's runways and finally walking along Pac On for views of the Macao peninsula and the Hong Kong-Zhuhai-Macao Bridge. 
About halfway through, you will come upon Taipa Grande Natural Park, which is home to children's play areas and a place to barbecue . The path also traverses the highest point in Taipa – just follow the Fitness Steps Walk to take on the challenge – and don't miss the short detour to Grand Taipa Camellia Garden for another worthy side excursion. 
Best for: A nature escape without venturing too far afield 
Total length: 4 kilometres
Total time: About an hour for a casual walk, but budget extra time to enjoy the views 
What you'll see: Panoramic views of Taipa from different angles, from Cotai to the airport to the South China Sea. 
Pet friendly: Yes
5. An efficient workout: Mong Há Hill Fitness Trail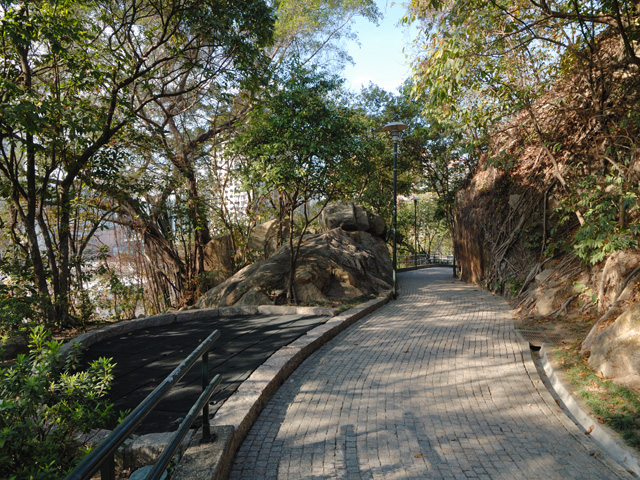 Located in the middle of the city atop Mong Há Hill, next to the Macao Institute for Tourism Studies main campus, this trail is among the most popular thanks to its proximity to many residential areas and offices in northern Macao. 
Don't let its short distance fool you: getting to the top of this hill by foot is no joke, and that's before you reach the actual trail, which also features several steep sections. Be aware that dogs are not allowed on this trail, although there is a small dog park near the trailhead.
Best for: Getting your outdoor fix on the Macao peninsula
Total length: 1 kilometre

Total time: Half an hour 
What you'll see: It may be short, but the trail is  full of attractions, from natural rock formations to a viewing platform overlooking the city – an excellent spot for photo ops. 
Pet friendly: No
This article was originally written by Miguel Enriquez and updated by Sara Santos Silva in October 2022.