Understanding the man and the legacy behind Macao's Mandarin's House
Understanding the man and the legacy behind Macao's Mandarin's House

Link copied
The Mandarin's House is one of Macao's most treasured heritage sites. While the building itself is a top attraction for visitors, its greatest impact came from one of its original residents, the businessman and author Zheng Guanying.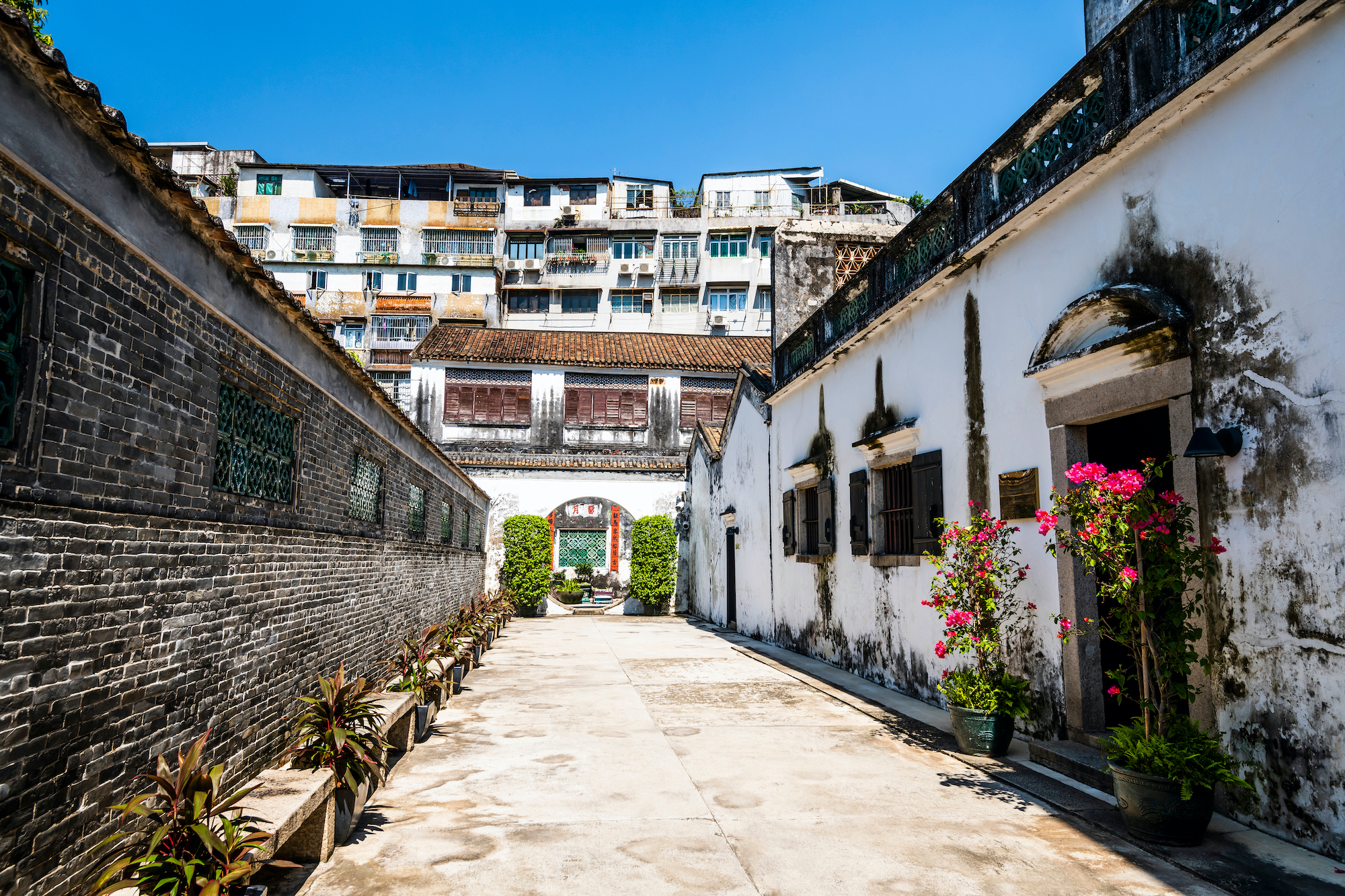 One of the most popular sites for visitors to Macao is the Mandarin's House, an imposing private mansion full of lavish rooms and courtyards spread across 4,000 square metres on the Macao peninsula. While many are drawn to its architectural heritage – the unique blend of East and West found in this 19th-century estate – the person who lived in this treasured space has an even richer history that resonates across all of China. 
It was here that Zheng Guanying, a senior Chinese official and businessman, wrote one of the most influential books of the late 19th century, "Words of Warning to an Affluent Age". This essential book shaped the thinking of generations of Chinese people, providing a blueprint for reforming China for the modern age.
The instant best-seller proposed, among other things, a constitutional monarchy; a new examination and education system; a new network of roads, railways, and telegraphs; and the study of Western science, medicine, and electronics. 
Zheng's book captured the spirit of his time and described the feelings of thousands of intellectuals, who were humiliated by the decline of their powerful empire. The book went through more than 20 editions and sold more copies than any other title during that period. Its readers included Emperor Guangxu, who liked it so much that he ordered 2,000 copies to be distributed to his ministers and other high officials. Sun Yat-sen, leader of the revolutionary forces that finally overthrew the Qing dynasty in 1911, adopted many of the book's ideas into his plans for a modern Chinese republic. Another fan was Mao Zedong, founder of the People's Republic of China. After he took power, Mao followed Zheng's advice, making rapid industrialisation of China one of his priorities.
Zheng was uniquely positioned to write such a powerful book, and in many ways, Macao at the time was the ideal place for him to produce it. 
Becoming a businessman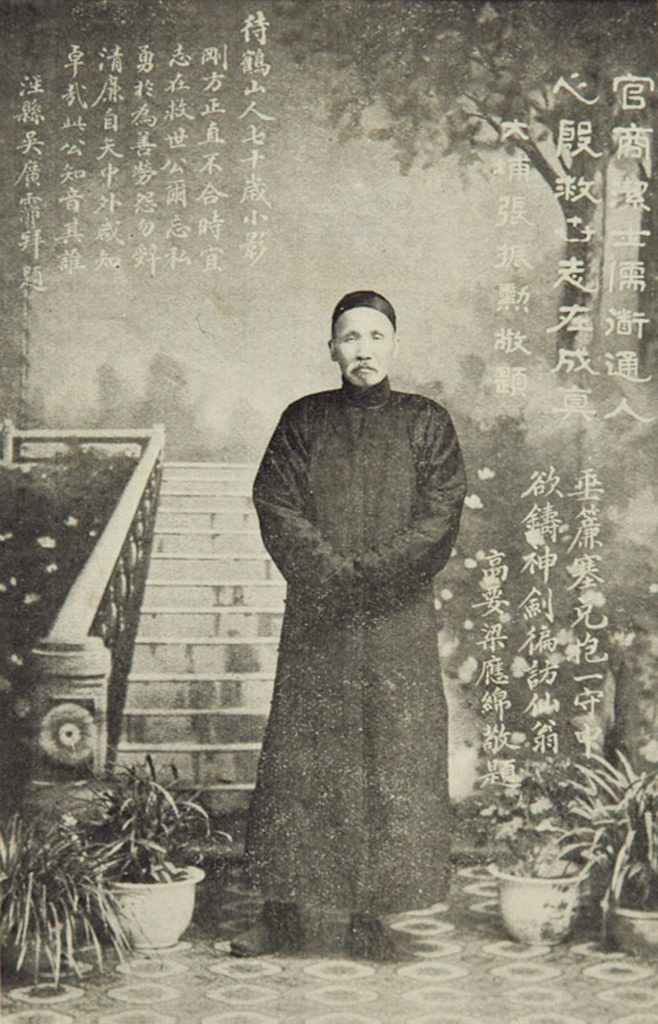 Zheng was born in 1842 into an intellectual family based in Xiangshan (now known as Zhongshan). But Zheng wouldn't live here long. When he was seven or eight, his family moved to Macao.
Less than 10 years later, his father, a teacher and scholar, sent him to Shanghai to capitalise on the booming trade that followed the Second Opium War, when the ports of Guangzhou and Shanghai opened to foreign commerce. His father decided that he would have a better future in business than as a scholar, and so in 1858, the 16-year-old was sent to live and work with his uncle in the increasingly important port town. 
It was an invaluable experience. Sitting and listening to traders in his uncle's office, Zheng began to pick up English. To improve his nascent language skills, he enrolled in evening classes at the Anglo-Chinese School, and in 1859, Zheng went to work in the offices of Butterfield & Swire, one of the biggest British trading firms at that time. For his new firm, he established branches in Jiangxi province and Fuzhou and invested in a new joint venture shipping company. He also developed an interest in understanding Western politics and economics, a formative moment for the future reformer.
In 1868, Zheng went into the tea business and became a partner in the Gongzheng Shipping company. In 1872, he became the superintendent of the salt bureau in Baoji in Yangzhou, a city in Jiangsu province that once dominated the salt trade. The next year he became one of the founding shareholders of Swire Shipping and a shareholder in China Merchants Shipping (CMS), a company established by the Qing government to challenge the foreign firms that dominated China's import and export business. In 1874, Zheng became general manager of Swire Shipping, setting up new branches and financial offices in ports on the Yangtze river. 
Business was booming for traders like Zheng. He had become a capitalist. Through business, he developed close relationships with Li Hongzhang, a senior official in the Qing government and one of the leading advocates of modernisation, as well as other leaders of China's Self-Strengthening Movement. He and those who thought like him wanted to build up the country's industrial, technical and military strength to enable China to compete on a level playing field with the foreign colonial powers.
There were few men in China with Zheng's curriculum vitae. He had worked at a high level in one of the foreign trading firms that controlled China's import and export business. He saw how it was managed, how it controlled the flow of money. As China sought to capitalise on trade, it needed people like Zheng who were capable of running successful multinational businesses.
Seeds of an idea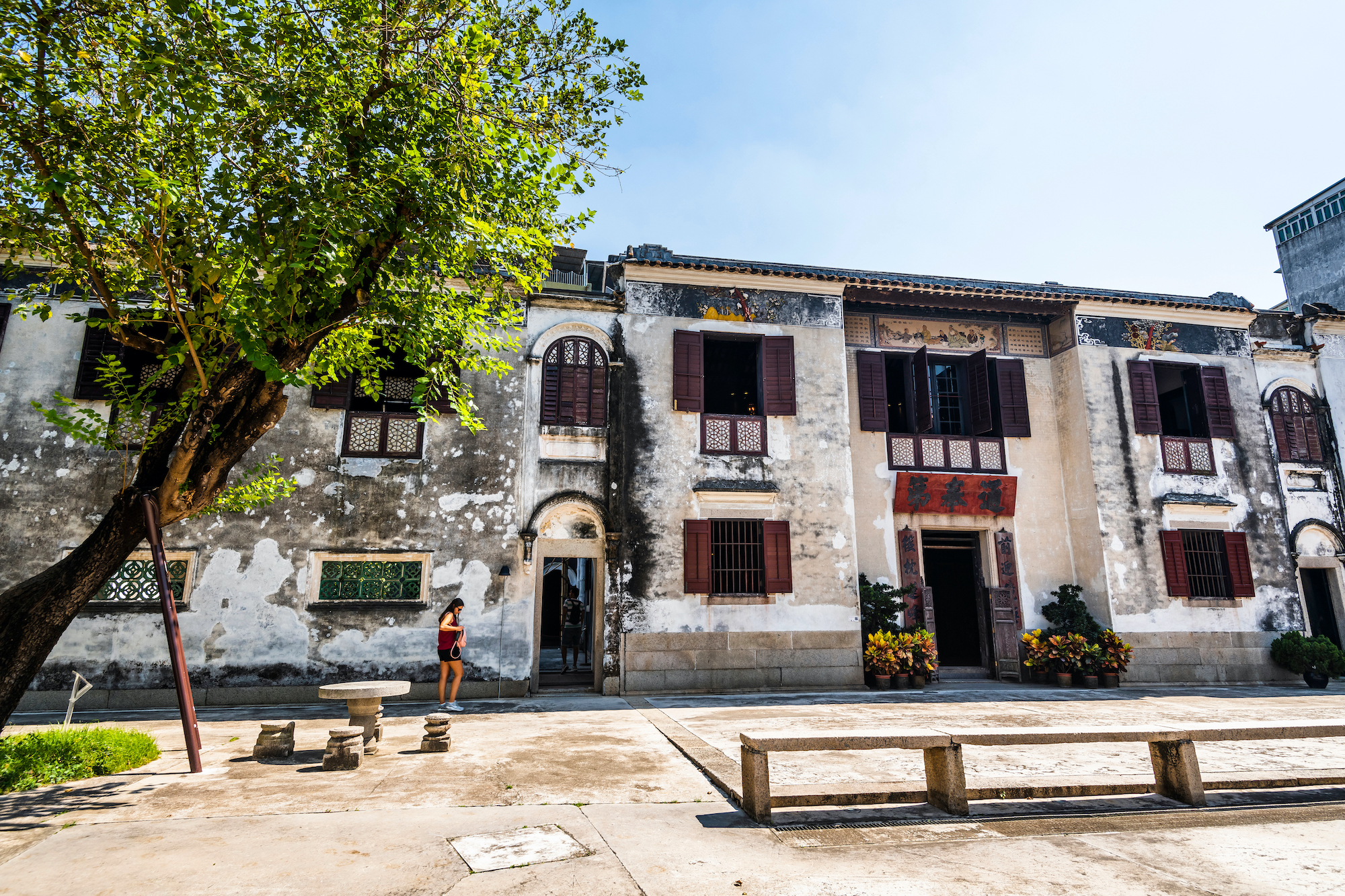 In 1880, Emperor Guangxu appointed Zheng to manage both the Shanghai Machinery and Weaving Bureau and the Shanghai Telegraph Bureau. The same year, Zheng completed "On Change", a compilation of 36 essays of his ideas on political and social reform and his advocacy of market competition. 
In 1882, he published an abridged version intended to reach decision-makers at the highest level of the government. The essays advocated the study of Western learning and methods. It also called for the development of industry and commerce, machine production, and private investment – all pillars of the Western economic model. He expressed anger at a tax system that unfairly favoured foreign companies in China, and he also proposed a constitutional system of government. Like many reformers, he saw the constitutional monarchies of Britain and Japan as models.
After working with Swire for more than 20 years, he left the company in 1882 and turned his energy to CMS. In the face of fierce competition from foreign shipping companies assisted by a tax system that favoured them, CMS was not doing well. Zheng drew up a list of 16 proposals to improve it and submitted it to his friend Li. The proposals included a more rational system of hiring people, rewards and penalties for good and bad performance, and cost-cutting measures. Li accepted the plan and Zheng implemented it. He also signed an agreement with CMS's two major rivals – Swire and Jardine's – to control prices. CMS's business performance and profits improved. In 1883, Li promoted him to chief executive of CMS.
During the Sino-French war (1884-85) – a battle for control over northern Vietnam – Zheng was sent by the government to Hanoi, Saigon, Phnom Penh and Thailand to collect intelligence and drum up opposition to the French. When the French attacked Taiwan, he went to Hong Kong and chartered a ship to carry troops, grain and ammunition to Taiwan. His work on behalf of the government gave him a preferential status among merchants. 
Within the traditional Confucian system, officials looked down on merchants, however wealthy, as being people driven only by profit and of low moral standing. To improve his status and gain a larger audience for his ideas, Zheng had to obtain an official rank. Initially, he did this, like other wealthy merchants, by buying official titles. But later the government awarded him titles because of his contributions to the public
A house for Mr Zheng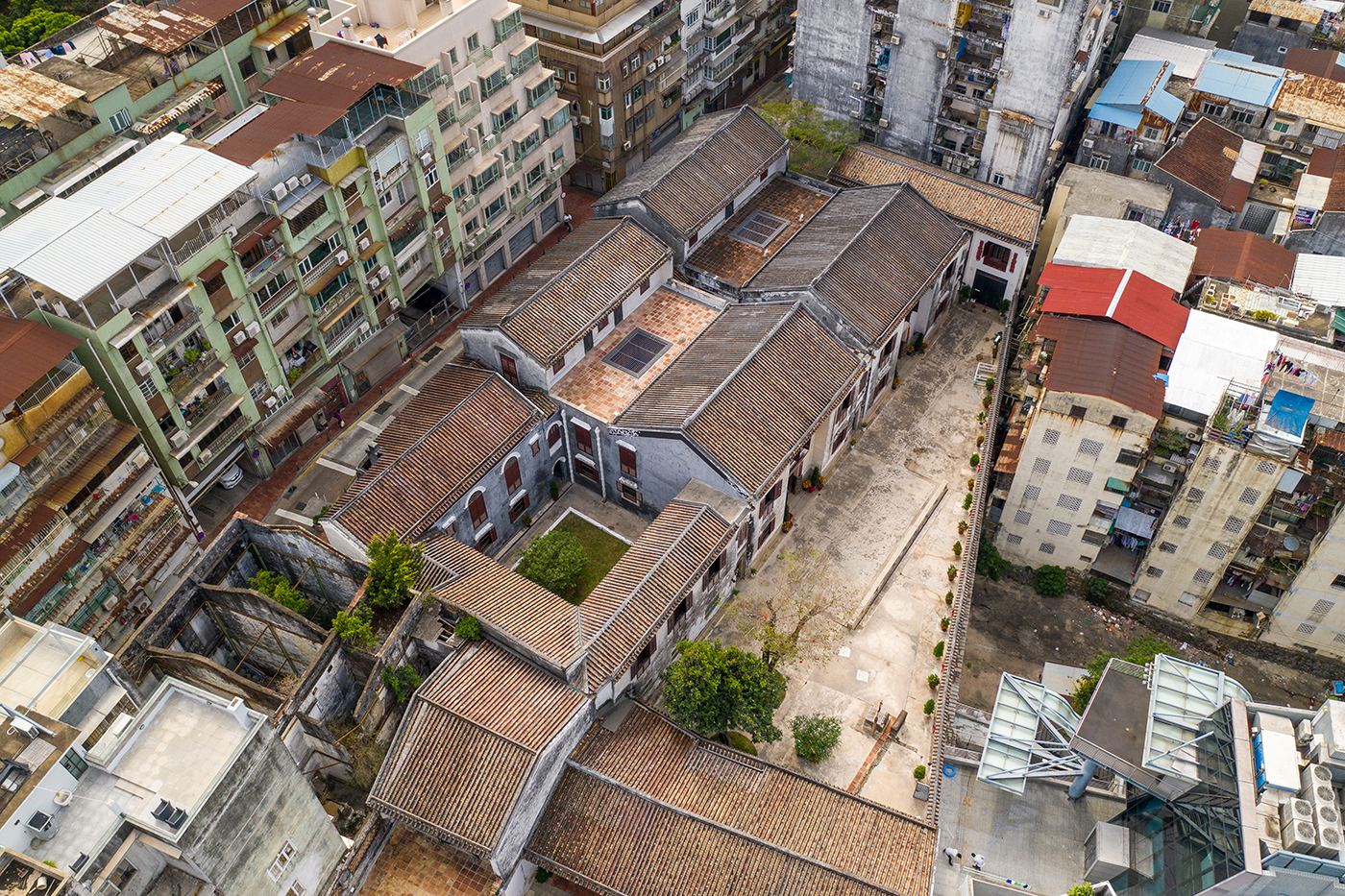 While his official standing was secure, his business was not. In 1885, a debtor who owed him a large sum of money fled China. Another of his companies went into debt. Zheng was exhausted, and his family urged him to retire from public life. He took their advice and moved to Macao. 
In 1869, his father Zheng Wenrui had built a mansion unlike any other in the colony. The Mandarin's House was one of the largest private residences in Macao at that time, with a complex of courtyards extending more than 120 metres along the street. The Zheng family lived in two enclosed courtyards surrounded by gardens and servant quarters. Even now, there are no other family homes in Macao of this size and character.
When Zheng retired, he moved into the house. It became a haven for reflection and writing. Away from the intense pressure of daily management and political infighting, he found the time and freedom to sharpen the ideas expressed in "On Change". 
The new book covered politics, economics, diplomacy, culture and military affairs and reflected what he had learned during more than three decades in government and business. In 1894, he published the first five chapters of what became his most famous book – "Words of Warning in Times of Prosperity". 
The title was full of irony. The 1890s was not an era of prosperity for the Qing empire. In 1894, China embarked on a war with Japan that resulted in humiliating defeat and the signing of the Treaty of Shimonoseki, under which it ceded Taiwan, the Pescadores Islands (now known as Penghu) and parts of Liaoning province. The defeat angered the public and caused many to petition and protest against the Qing government. For many, the defeat by Japan, a country with a fraction of China's resources and population, was the most vivid proof of the country's decline.
Zheng's book summarised his experiences as a businessman and as an observer of a declining dynasty confronted by aggressive foreign powers equipped with advanced weapons, technology and political systems. In 1895, Zheng published a 14-chapter version of his masterpiece and, in 1900, a revised eight-version one.
He achieved his objective of being read by the most powerful people in the land. Deng Huaxi, the governor of Jiangsu and himself a reformer, strongly recommended the book to Emperor Guangxu, who was so inspired by it that he enacted sweeping reforms – including many of those advocated in the book – in June 1898. This would prove to be the last attempt by the Qing government to reform itself, however. 
Conservatives, led by Empress Dowager Cixi Taihou, opposed the reforms. In 1898, the Empress organised a coup d'etat, forced Emperor Guangxu into seclusion and executed six of the chief advocates of reform. It became known as the Hundred Days' Reform.
Despite this setback, Zheng continued to hold important positions in China, including in railway and shipping companies. In 1902, after a warlord seized control of the Shanghai shipping and telegraph companies with which he was involved, he moved back to Macao.
Like most Chinese, Zheng rejoiced in the overthrow of the Qing dynasty in 1911. But he was disappointed that the revolution led to warlords taking power across China, and so he devoted his final years to education. 
He was chairman of a public school founded by China Merchant Steamship (CMS) in Shanghai and honorary director of the Shanghai Commercial Middle School. In April 1921, he retired as chairman of the CMS school. In May 1922, he died in one of the school's apartments, and a year later his coffin was sent to Macao for burial. 
The Mandarin's House changes hands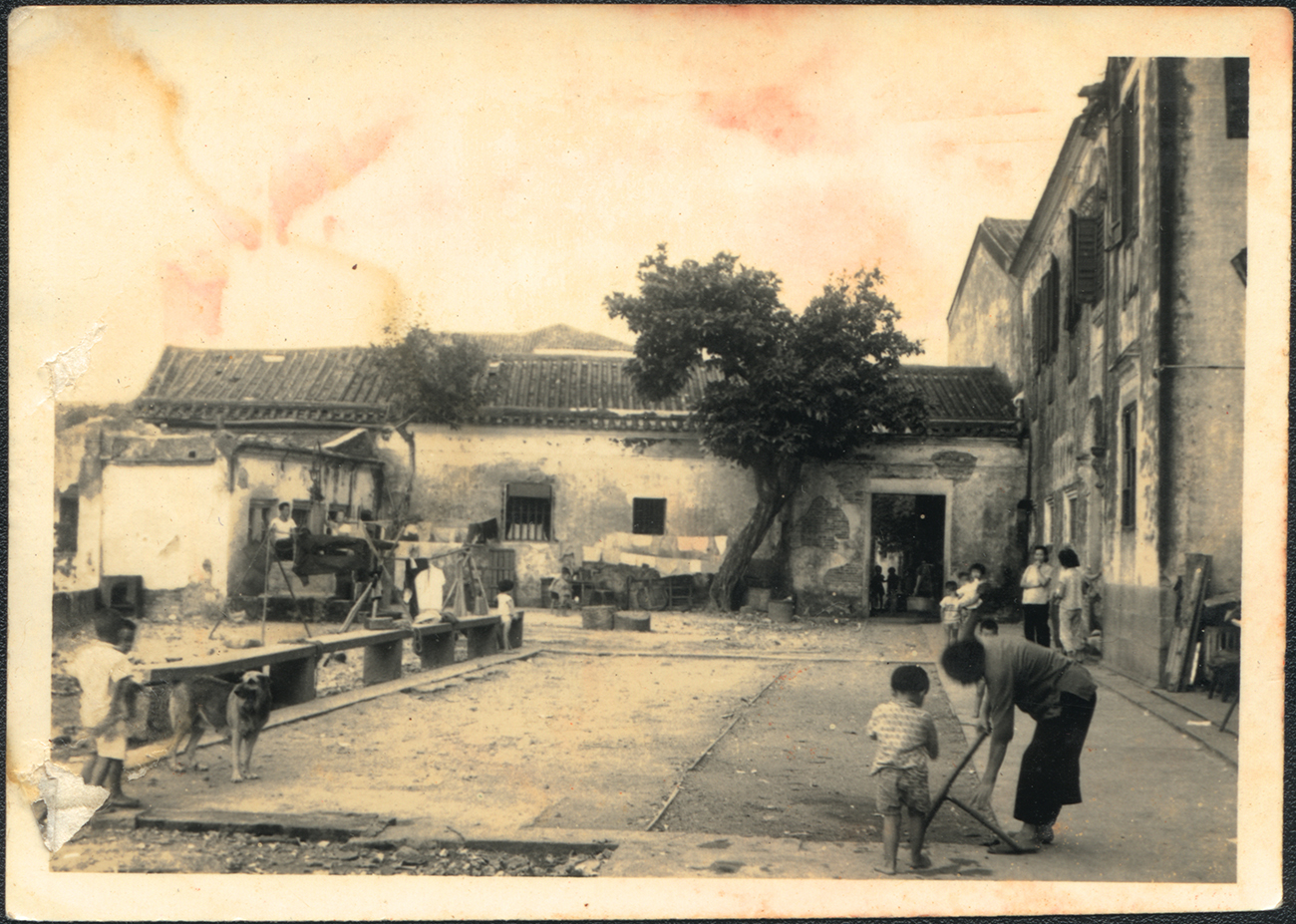 With six wives and concubines, Zheng left a large family. Few remained in Macao, however. For years, the family house was rented out as cheap accommodation for dozens of families, despite an infrastructure completely unable to cope with so many people. The families had to use a shared kitchen, the water supply was inadequate and it had no modern toilets. Each morning a man arrived with a cart to remove the human waste.
By the 1990s, the government began to consider the issue of restoring the house. In 1992, it was listed as a 'Building of Architectural Interest' under the Heritage Law. At the same time, a local developer had his eyes on the site. Aiming to acquire the whole property for development, he signed agreements with many of the residents to purchase their units and gave them compensation to move elsewhere. Despite efforts to acquire it from the developer, the Portuguese administration was continually unsuccessful. 
In 2001, the government finally acquired the building from the developer in exchange for a plot of land in Nam Van, a prime area close to the waterfront, and officials set out to restore it. In 2005, the Mandarin's House was listed as UNESCO World Heritage. 
The house was opened to the public in February 2010 after eight years of painstaking restoration work that cost MOP 45 million. The restoration was a work of love and patience. More than 80 per cent of the structure had been damaged. The tenants had removed items, added boards and walls, and made other alterations. The construction team removed layers of plaster very carefully for fear of damaging traces of the original construction below. This kind of forensic-like procedure helped the team to recover the original staircases, wall structures and even a long-forgotten fresco hidden behind a wall.
It is one of the city's true architectural treasures, combining traditional Chinese design and Western elements – the mixture of cultures that defines Macao. It boasts two adjoining courtyard homes, elaborately carved doors, a walled garden, Tuscan columns, false ceilings, large windows and elaborate frescoes adorning the interior walls. What visitors find today is remarkably faithful to the original, too. 
While Zheng's legacy spans all of China, it lives on in this time capsule of a home in Macao perhaps stronger than anywhere else.
---
The Mandarin's House is located at Travessa de António da Silva 10 near the A-Ma Temple and is open from 10 am – 6 pm six days a week (closed on Wednesday and public holidays). 
While guided tours are offered in Cantonese from 2:30 pm – 3:30 pm and 3:30 pm – 4:30 pm every Saturday, visitors can now take virtual tours anytime in English, Portuguese and Mandarin as well as Cantonese. Click here to go inside the Mandarin's House today.