Whipped to perfection: The story behind local Macao institution Hon Kee Café
Whipped to perfection: The story behind local Macao institution Hon Kee Café

Link copied
How local business owner Leong Kam Hon overcame tremendous adversity to open Hon Kee Café, one of Macao's best-known cafés, and establish the whipped coffee trend.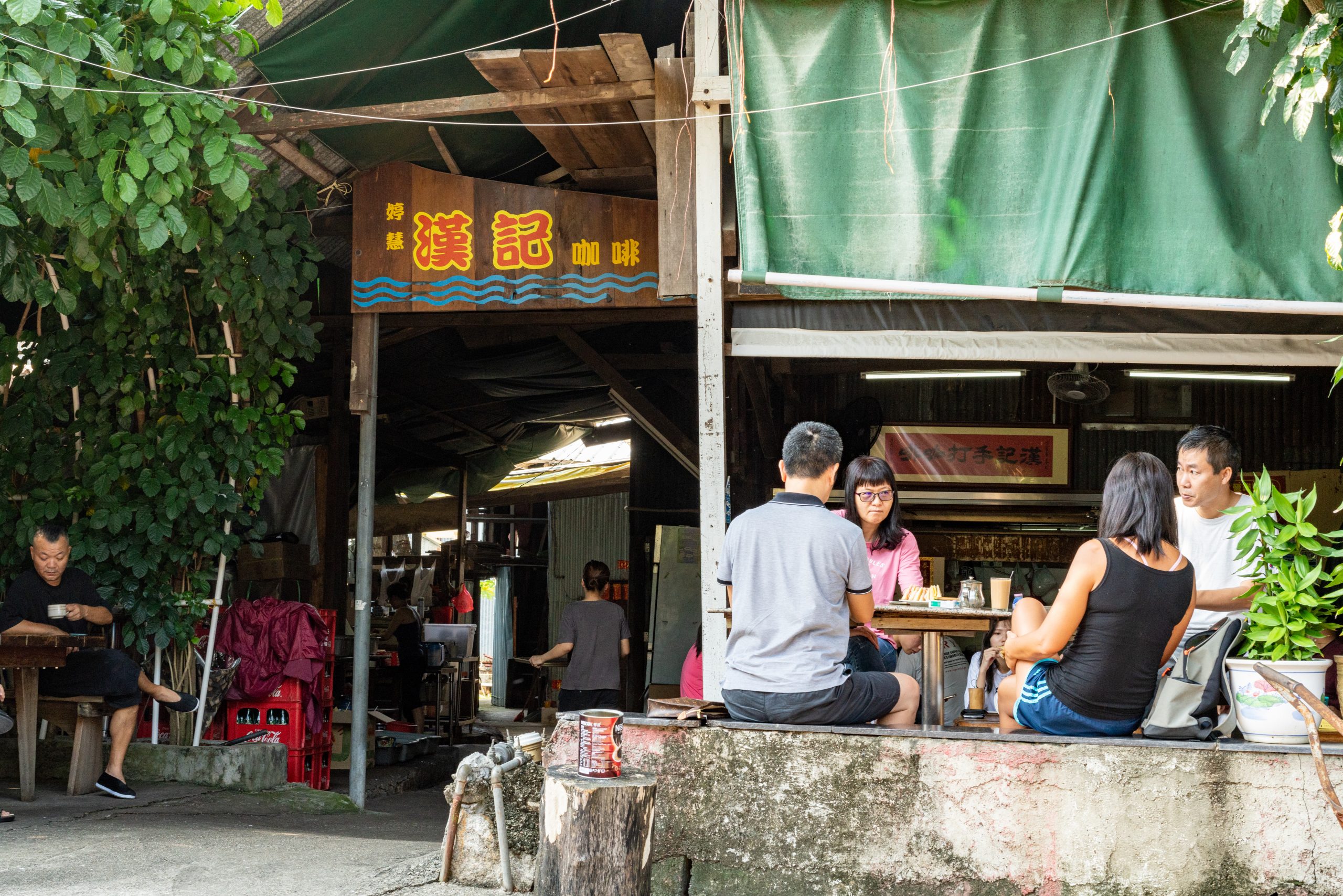 Ask anyone in Macao where to find an amazing cup of coffee and chances are, they'd send you to Hon Kee Café. This unassuming hole-in-the-wall nestled amidst the shipyards of Coloane opened in 1990, and subsequently found its claim to fame by popularising "beaten" or whipped coffee. It's a unique beverage made by blending instant coffee granules with plenty of sugar and hot water – an early precursor to the viral Dalgona coffee trend of 2020. 
A one-of-a-kind barista, Hon Kee Café's owner Leong Kam Hon built his business with his bare hands, nearly lost an arm during a prior shipbuilding accident, and personally served one of Asia's most famous actors. Learn more about this local coffee institution and the fascinating shipwright-turned-café owner who started it.
Seven days of school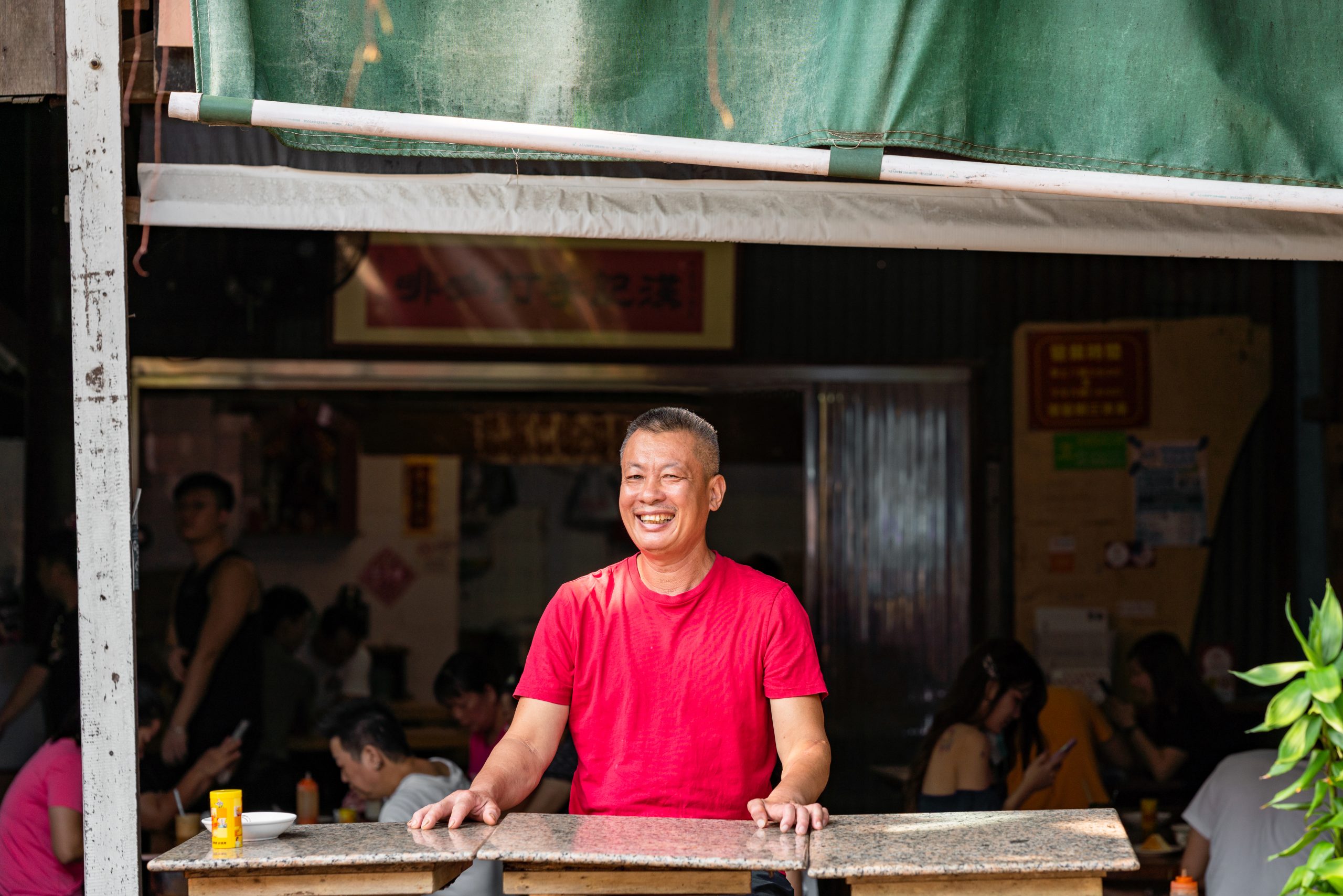 Born in Zhongshan, Guangdong in 1956, Leong describes his early life as one of immense poverty. "Our life in mainland China was extremely hard because the local economy just wasn't as strong as it is today," Leong says. 
Leong's only formal education in life started and ended when he was five years old, lasting a total of just seven days. Although it was brief, Leong still holds on to the experience as a painful reminder of his difficult childhood. 
"We lived in the mountainside, about 30 minutes by foot from school, and it was very difficult for us to walk when there was heavy rainfall," Leong recalls. "We didn't have enough money for an umbrella, and I tried to cover myself in large leaves one day, but the rain still soaked my school bag along with all my books inside." 
After his teacher reprimanded him, Leong has never forgotten how it felt to be singled out for having less than his classmates. "I was very upset and disappointed at the time because she [the teacher] did not understand what my family was going through," he recalls. 
He never returned to school again, even after the teacher visited his home and tearfully apologised to Leong, seeing how destitute his home life was. Leong says that his family simply couldn't afford the lost income in his absence, and it marked the end of his time in the classroom.
A new life in Macao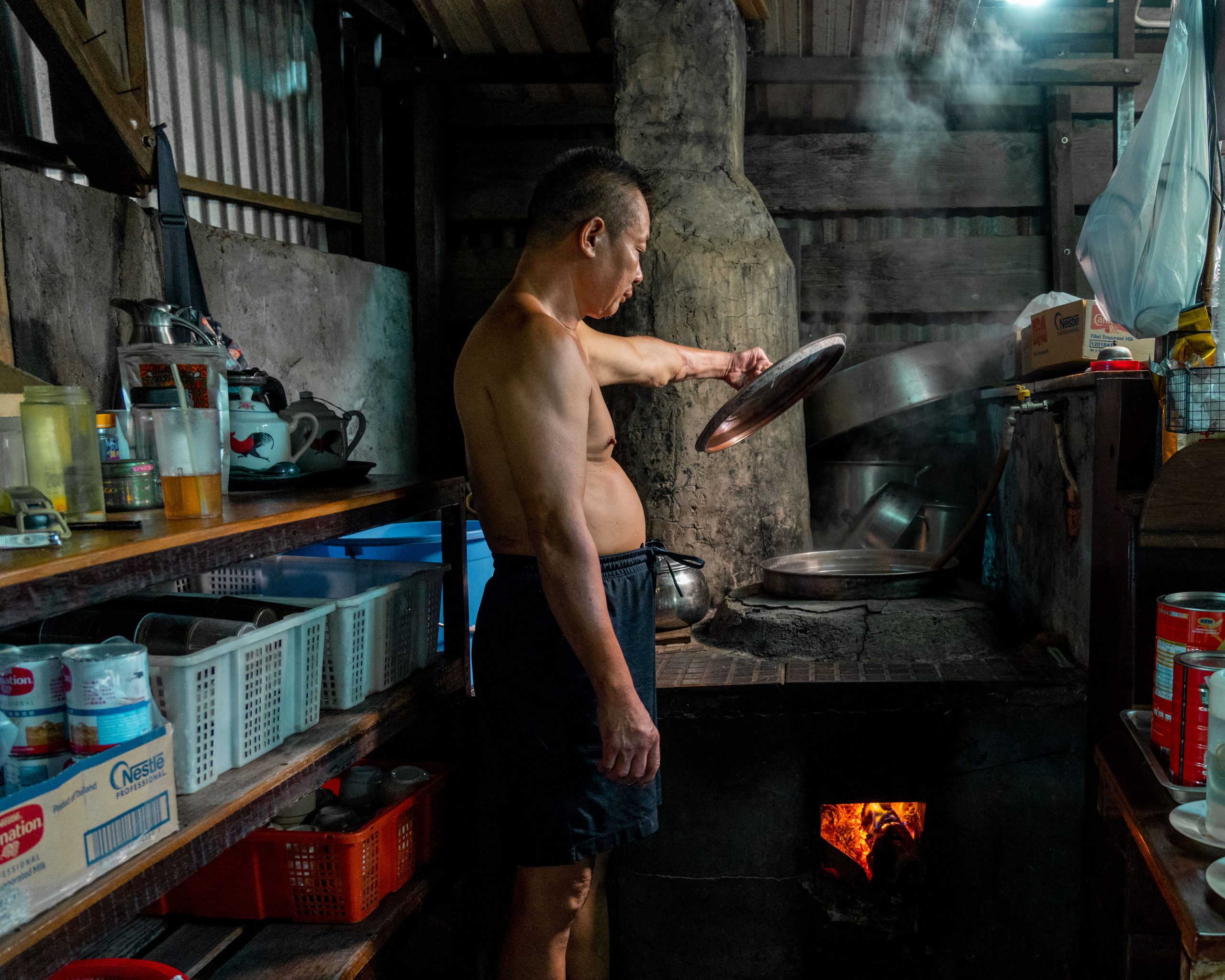 In 1971, Leong and his family moved to Macao. The economic situation in China at the time prompted the move, as did a disagreement between Leong's father and his union, the Fishermen's Association of Zhongshan. The union wanted his father to move to Hengmen, a remote village in Guangdong, but he refused. Instead, Leong's father moved the family to Macao in the hopes of a better, more prosperous life. 
Leong's oldest brother stayed behind in Zhongshan, and the duty to provide for the family in Macao fell to Leong as the second eldest. It was a heavy responsibility, but a fortuitous meeting helped him rise to the occasion. 
One afternoon in Coloane, where he and his family lived, a shipwright approached Leong on the street and offered him a job on the spot. With the permission of his father, Leong, who was still a teenager at the time, started a shipbuilding apprenticeship at the nearby shipyard. The work was hard, and dangerous at times, but for someone with just seven days of formal education, career prospects were scarce. 
Leong eventually worked his way up to become a senior shipwright in 1976. Then in 1986, Leong suffered a life-threatening accident at work with an electric saw that severed multiple muscles, tendons and major arteries in his left arm.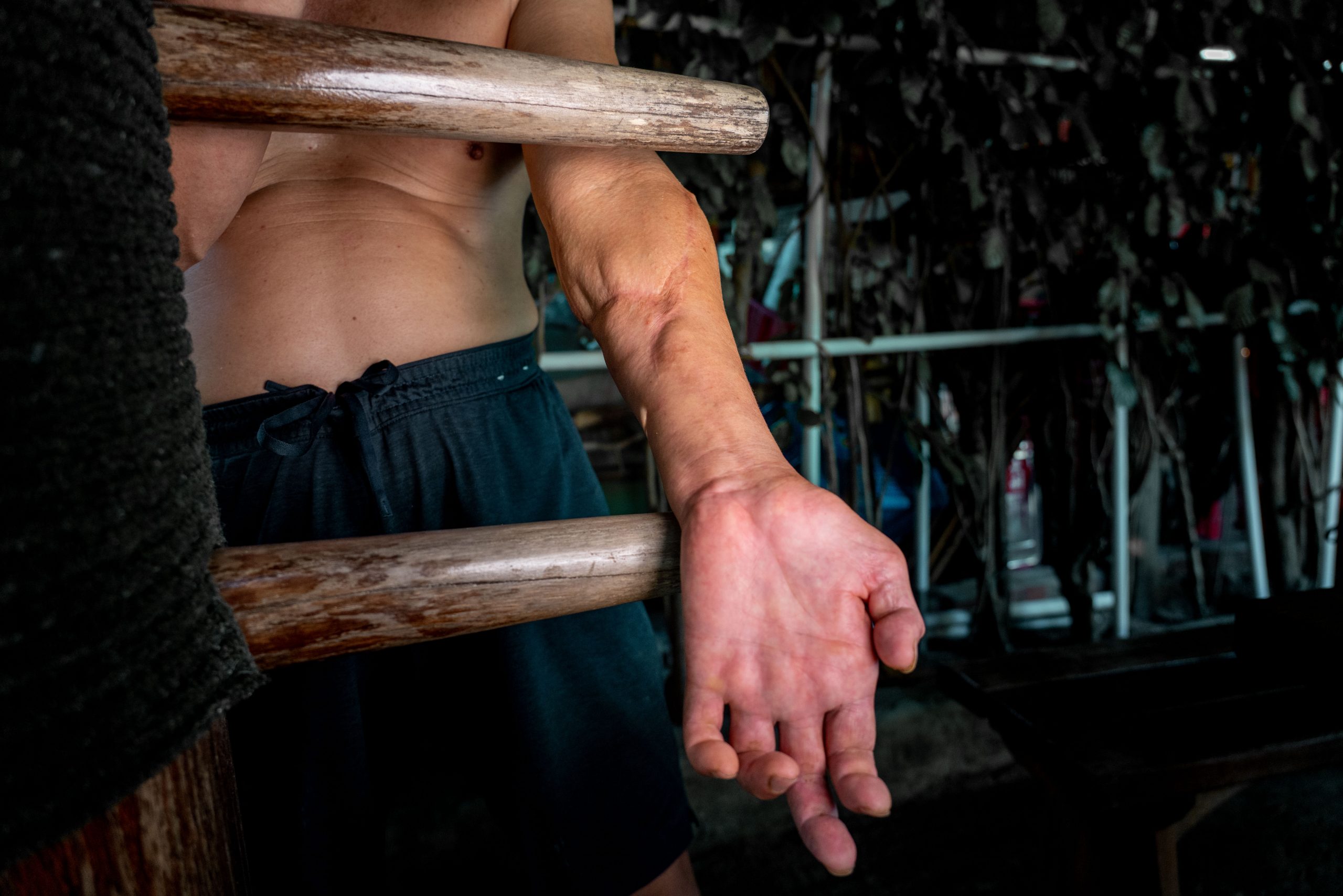 He rushed to Kiang Wu Hospital where medical staff told him they would have to amputate. In another stroke of luck for Leong, however, an attending doctor there insisted instead on moving him to Zhongshan University Hospital in Guangzhou – and they were miraculously able to save the arm after a 16-hour operation. 
"It was a major surgery that took grafts of skin and blood vessels from my thigh and right hand for my left hand," Leong explains. 
The pain, he remembers, was excruciating. Leong recovered in the hospital for two weeks before finally returning home, but the ordeal was far from over. His return to Macao marked the start of a four-year-long recovery period to regain the use of his left arm, during which time he was unable to work and earn an income. The once able-bodied shipwright was forced to rely on financial aid and support from friends while focusing on his own physical recuperation.
"I had to force myself to use my arm and make it more agile," Leong says. "I swam in the sea every day for those four years, along the coastline from Rua de Hac Sá [Long Chao Kok] to The Westin Resort Macau [now the Grand Coloane Resort]." 
Opening Hon Kee Café
Besides open-water swimming, Leong also used his recovery time to contemplate future plans. The idea of a café seemed like an appealing, and comparatively risk-free, option as a career prospect. He applied for a restaurant licence, which the Macao government rejected. Leong was undeterred and instead pleaded his case.
"I wrote a letter to the head of the licensing department, explaining my current situation and asking that he reconsider," Leong says. The move worked in Leong's favour, and he was granted his restaurant licence in 1990. 
With little money to fund his new business, Leong had to construct the café himself. Compared to building a ship, he laughs, it seemed like an easy task. Still, it took time to put everything together, using wood and materials borrowed from the shipyard where he once worked. 
"Even after the café was open for business, in between shifts I was still building tables and chairs," Leong remembers. Once it was finally finished, he threw a party for his shipyard friends to thank them for their support, and mark a new chapter in his life as a business owner. 
Whipping up perfection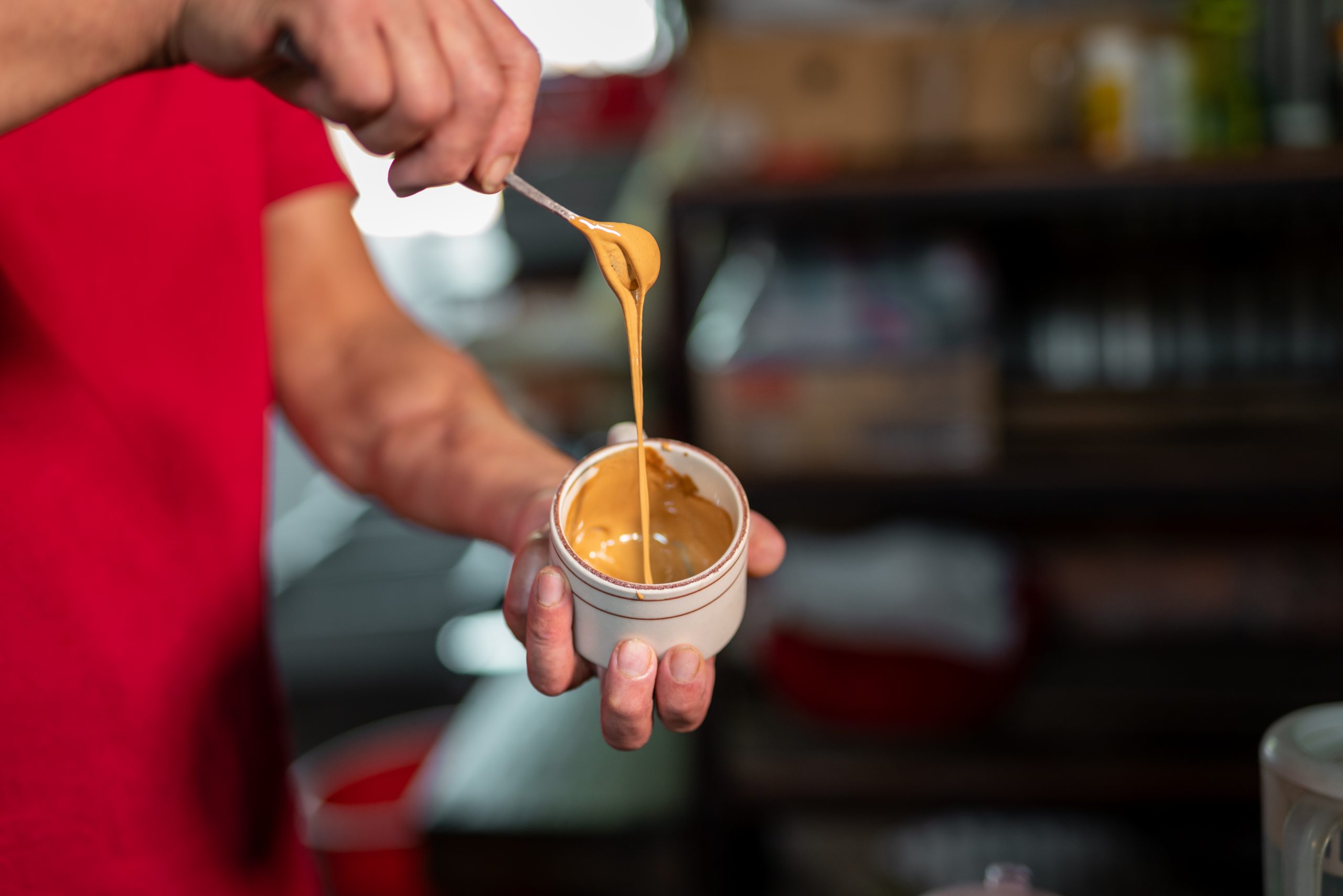 Most visitors to Hon Kee – tourists and locals alike – associate the café with its signature whipped coffee. But Leong is quick to point out that he never actually invented the recipe, crediting a foreign couple (he doesn't remember from which country) that visited him sometime between 1995 and 1997 during the Macau Grand Prix.
"The couple would come in regularly and order coffee. They ended up telling me about this style of whipped coffee they had back home," Leong says. "They eventually taught me how to make it, and I've been making it ever since, beating coffee and sugar together about 400 times every single day." 
Creamy, sweet and beaten to fluffy perfection, the drink quickly caught on with coffee-lovers. More and more people began to frequent Leong's café, and word spread through word of mouth and local media. 
In 2004, the café got a star-powered seal of approval when legendary Hong Kong actor Chow Yun-fat (周潤發) visited the café while filming a movie in Coloane. "I was working, and personally served him the whipped coffee," Leong says proudly. "He thought it was amazing and started recommending it to his friends. It was a wonderful promotion for the café."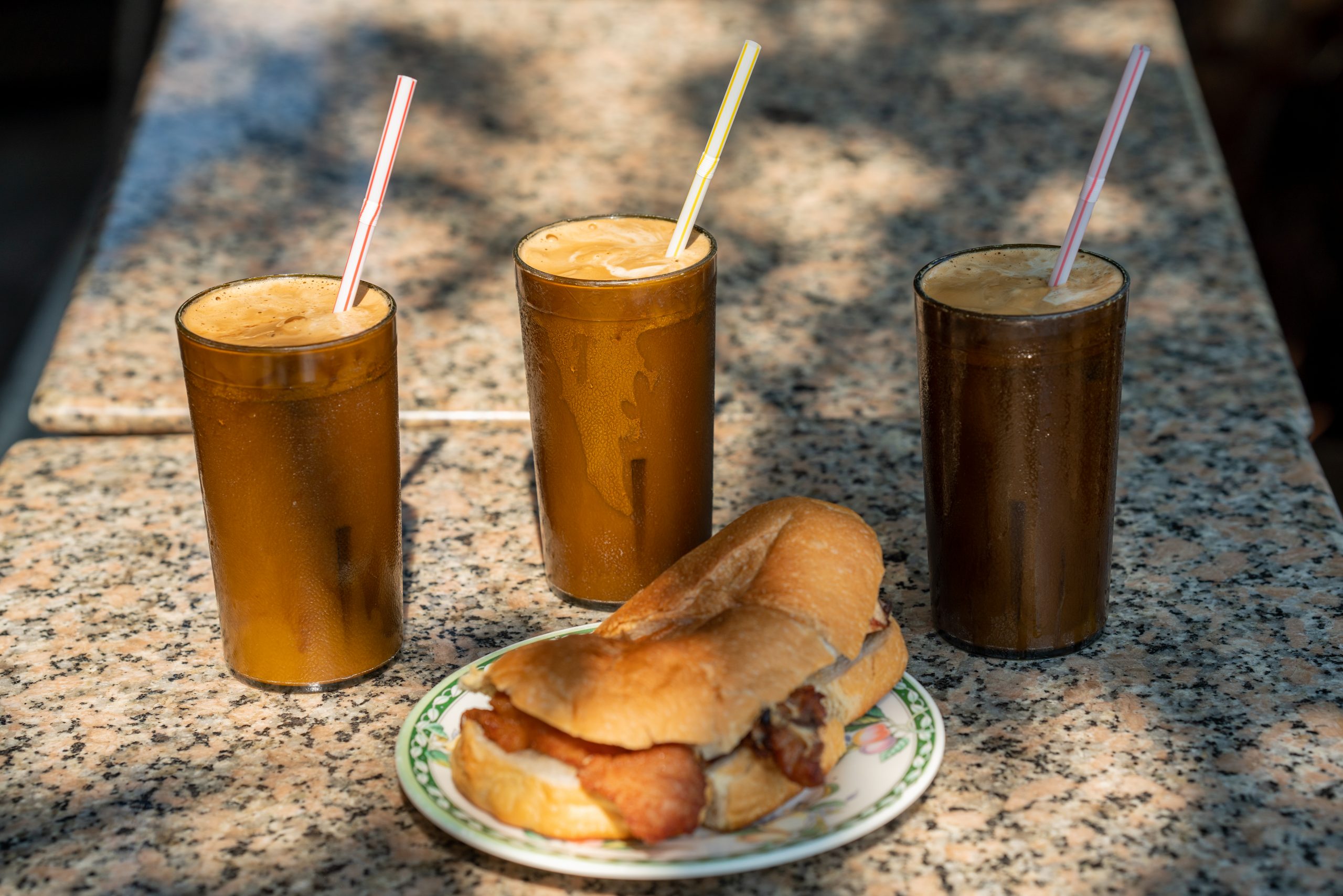 After more than 20 years in business, Leong says he has no plans to retire anytime soon – he's happiest when he's hand-beating a coffee at the café. When the time to step down does come, he hopes to pass the business to his three children, but only if it's what they want. 
"I won't force my children to take over the café; they have their own career plans. If they are interested, however, then it's all theirs and I'll teach them everything they need to know," he says.
Reflecting on his life so far, Leong says it has been filled with tribulations to overcome. But it's by enduring those experiences, he says, that's helped him develop a better sense of self, perspective about what truly matters in life. 
"I've been through so much pain and many hard times, but I overcame it all and now I'm very content with what I have," he says. "I believe hard work and treating people well gets you everything in life – and I'm living proof of that."