How to do Rua do Cunha like a pro
How to do Rua do Cunha like a pro

Link copied
Macao's popular eat street is back in business and top of many visitors' to-do lists. Here's how to do it right.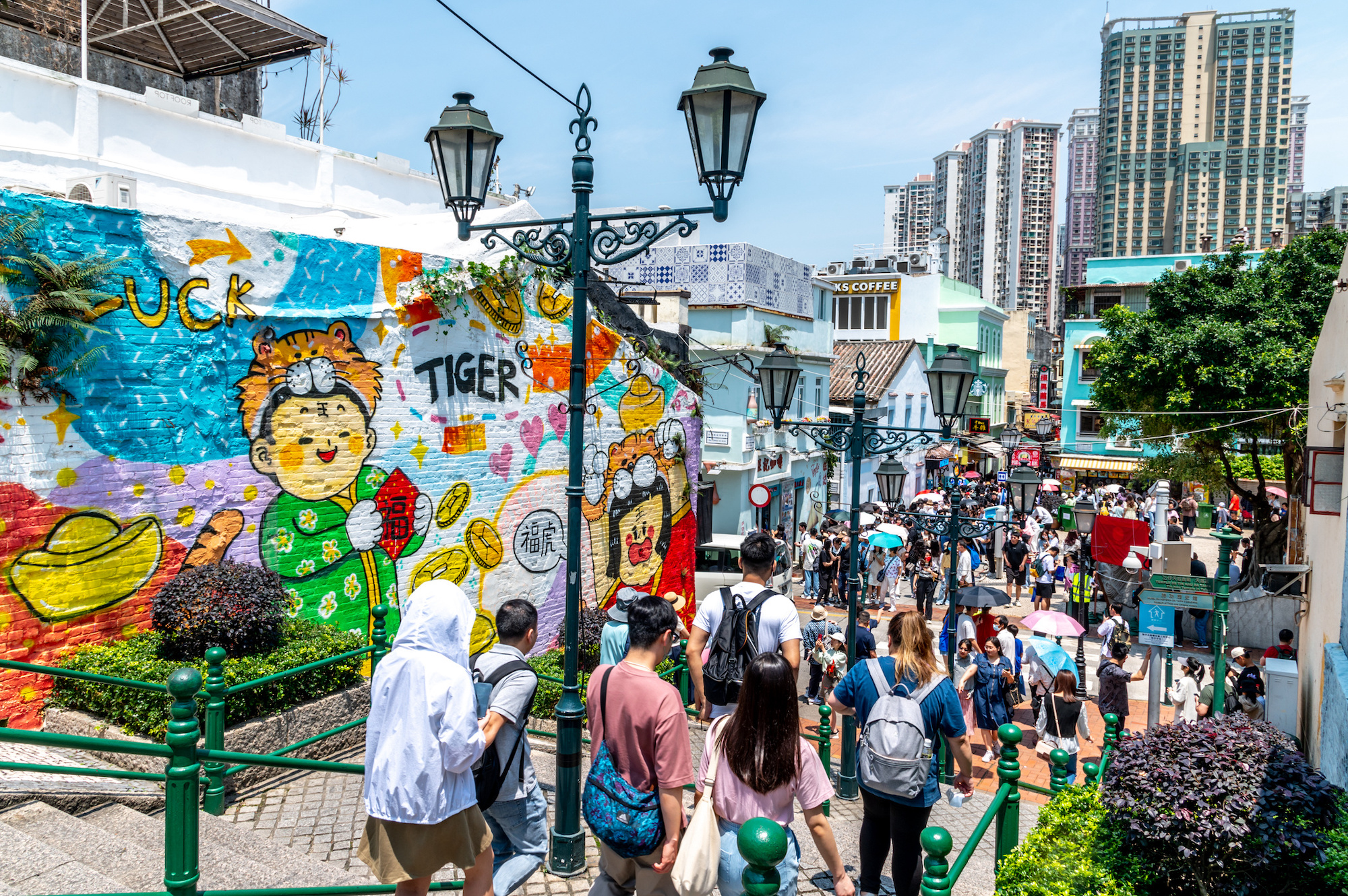 An empty Rua do Cunha was an odd sight during the pandemic, but with borders reopened, and tourists flocking back in droves, it looks like the pandemic never happened on the popular eat street – one of the busiest in Macao. 
Located at the centre of Taipa Village, Rua do Cunha became the first pedestrian zone in the city in 1983. Today, the street and its surrounding alleys lure locals and visitors alike with Macao specialties like meat jerky, almond cookies, and egg rolls. You'll find durian ice cream at Mok Yei Kei, a store that's now in the hands of the third generation of its founding family, and you don't want to miss the freshly baked egg tarts at Lord Stow's Bakery.
Here are some other spots to put on your Rua do Cunha must-try list. Happy eating!
Rooftop Macau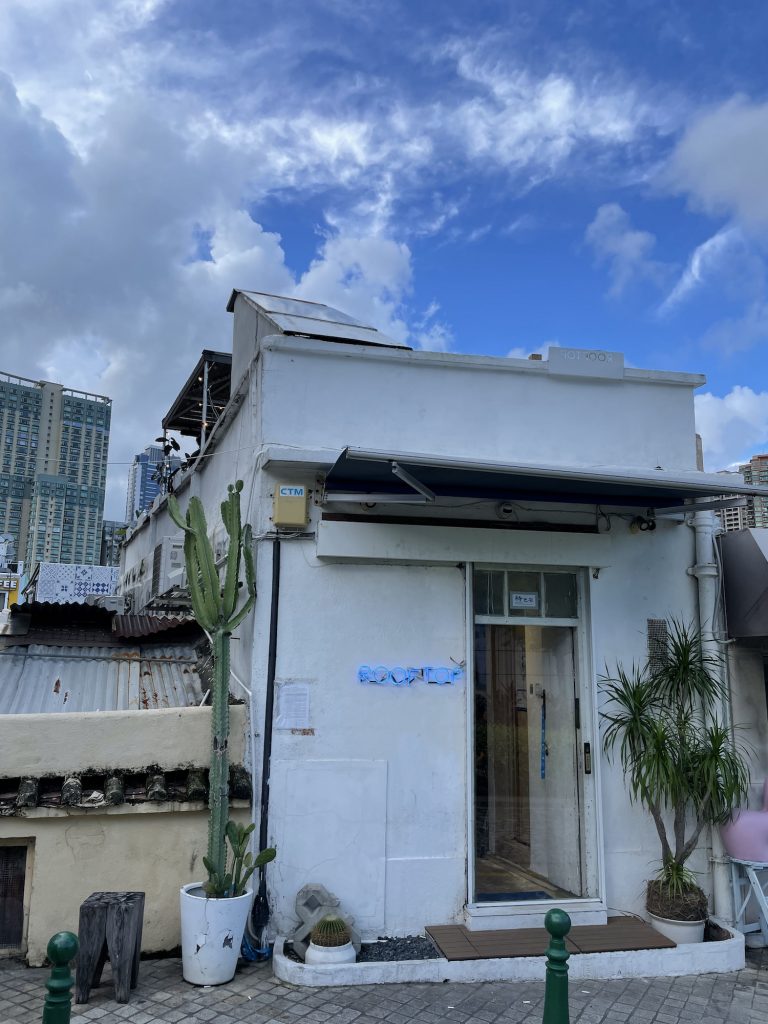 There's no better view of the passing throng than the one from Rooftop Macau, whether from the wide window on the ground floor or the eponymous rooftop. If you're looking for a place to catch up with emails or just hang out with your friends, this is it.
What started as an office and product display centre in 2016 became a java-fueled hangout after the owners, Justin and Rafaelo, decided that the street was missing a decent local café. Today, with its blue and white graphics and laid-back vibe, Rooftop Macau has a faintly Portuguese feeling about it.
Refresh yourself with an iced long black and a slice of the mouthwatering Basque Cheesecake. From the savoury selection, the avocado and crab waffle remains our favourite.
Hours: 12 pm – 8 pm (Sun-Wed) | 12 pm – 11:30 pm (Thu-Sat)
Phone Number: (853) 6886 7498
[See more: Top 5 restaurants in Macao for Macanese food]
Sei Kei Café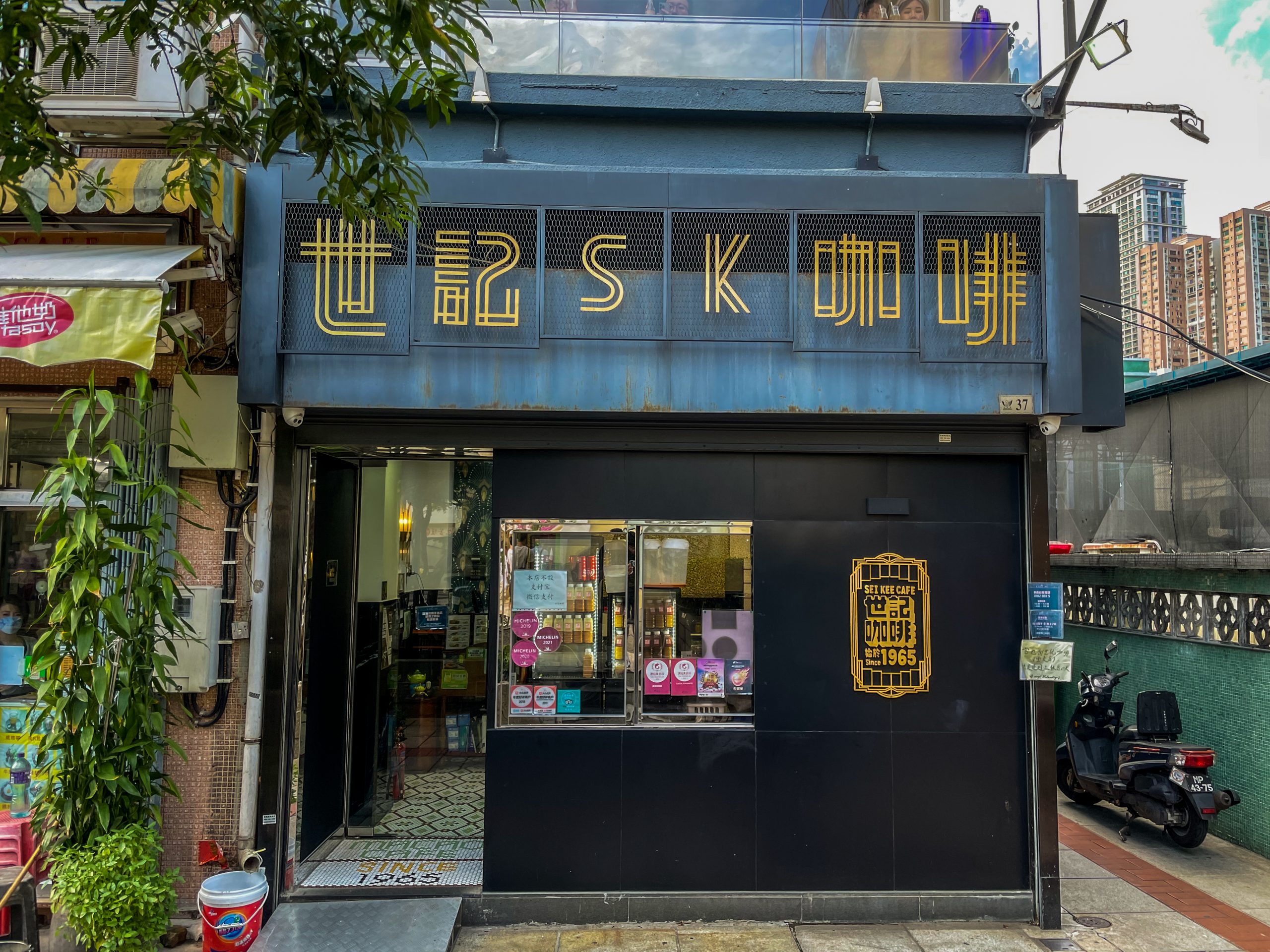 Once you've taken the obligatory selfie on the staircase next to Rooftop Macau (a popular Instagram spot), walk down and look out for Sei Kei Café at the end – it's one of five branches in Macao. 
Don't worry about the slightly kitsch black and gold decor. Focus instead on lip-smacking specialties like french toast with peanut butter and condensed milk, chicken fillet noodles, rice with sliced beef and tomato sauce, and of course the signature pork-chop bun. Wash it all down with a cup of the famous "clay pot coffee," a menu staple since 1965. 
If you're pressed for time, you'll find a Sei Kei takeaway-only outlet close by selling pork-chop buns. Look out for the inevitable queue.
Hours: 11 am – 7 pm (Closed on Tue) 
Phone Number: (853) 2882 8815
Lamgo Coffee & Roasting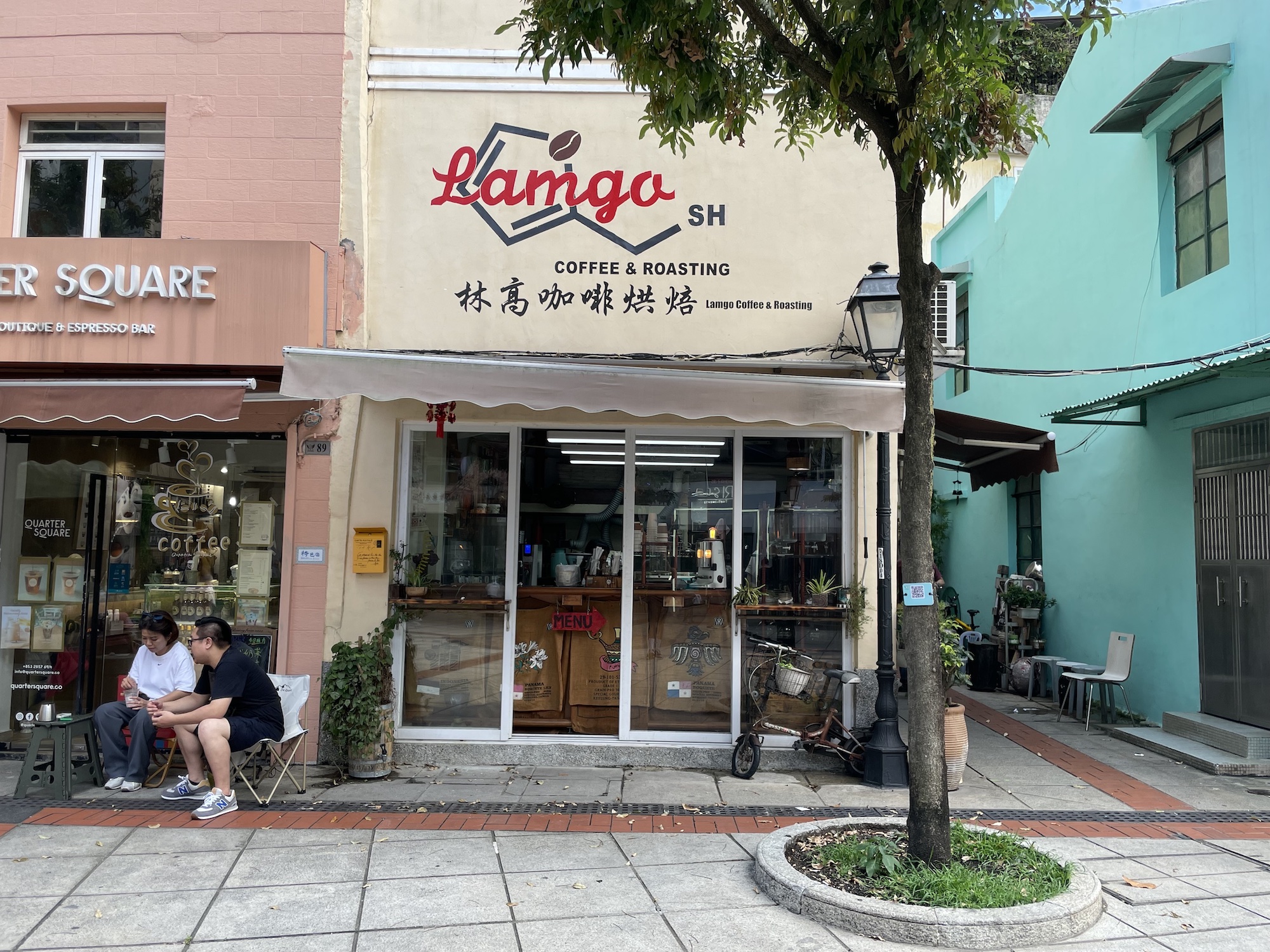 Coffee purists will make a beeline for Taipa Village Square and Lamgo Coffee & Roasting, which offers beans from Brazil, Colombia, Cuba, and Papua New Guinea. Everything is roasted in the store. 
The shop's signature drink is the "ice-drip coffee", which ferments for eight hours and has a pronounced fruity flavour. If that sounds a little too rarified, don't fret: Lamgo also does an ice-cream coffee made with Dreyer's cookies and cream. Or throwback a shot or two of espresso, made with an impressive-looking Prima Musa machine, before picking up a bag of ground coffee to bring home with you.
Hours: 12 pm – 7 pm
Phone Number: (853) 6683 0098
Gin Shari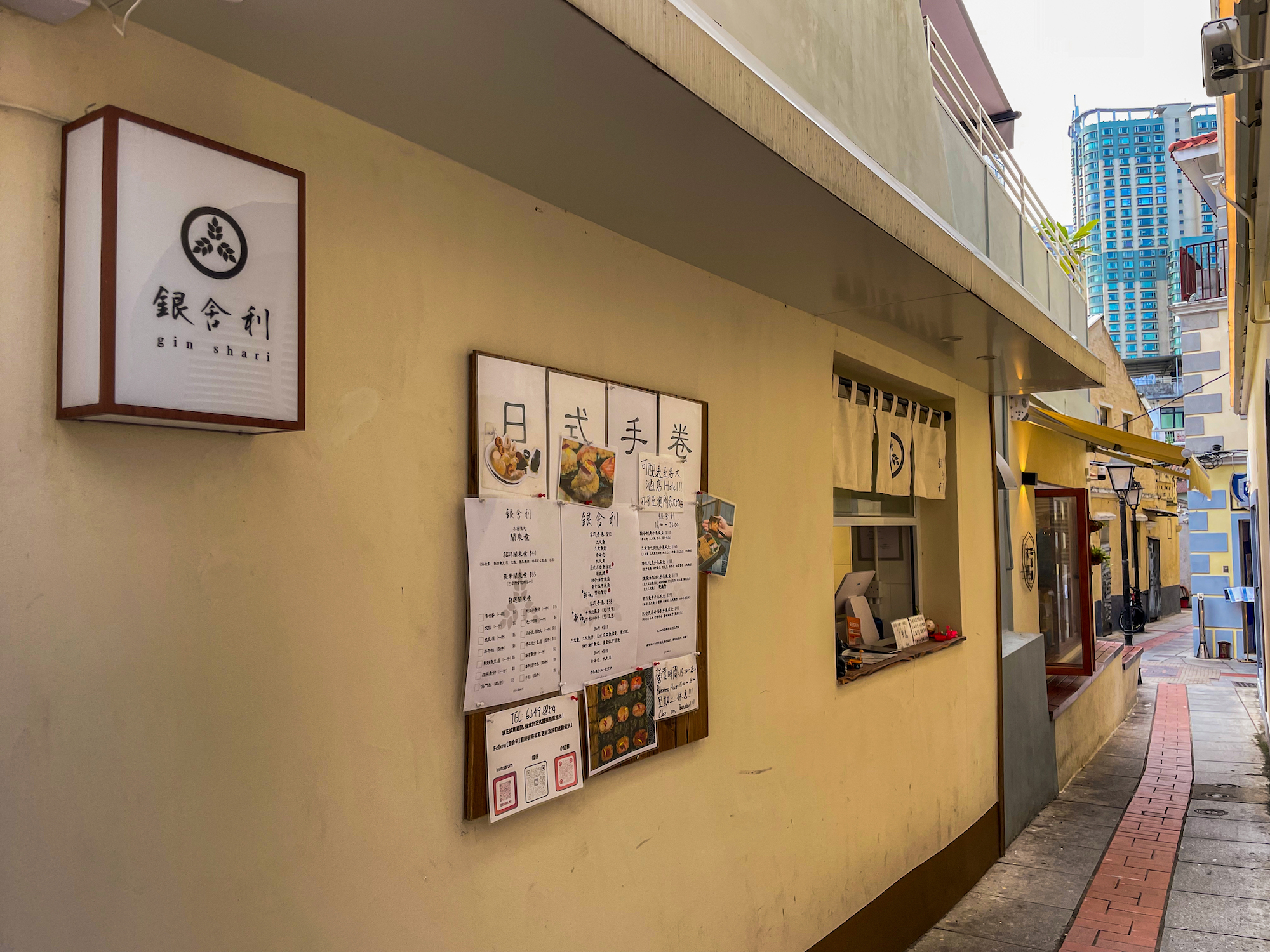 This Japanese takeaway joint is hidden down one of the more obscure alleys off Rua do Cunha, but is well worth tracking down. 
Gin Shari was an instant hit when it was opened in 2022 by two Macao Institute for Tourism Studies (IFTM) graduates, Lucinda Sales Viseu and Billy Sit Kakin. They interned at the Michelin two-star Japanese restaurant Mizumi, at the Wynn Macau, during their final year of study. After graduation, Billy continued working at Mizumi for a year and a half. 
Today, the duo are famous for their customisable hand-roll sushi. The popular picks are the salmon with shrimp, eel with torched flounder fin and the yuzu-flavoured yellowtail with salmon roe. Want to try making your own? Gin Shari sells ingredient packs for you to take home. 
Hours: 3 pm – 11 pm (Closed on Tue) 
[See more: These are the Macao restaurants named in the 2023 Michelin guide]
La Famiglia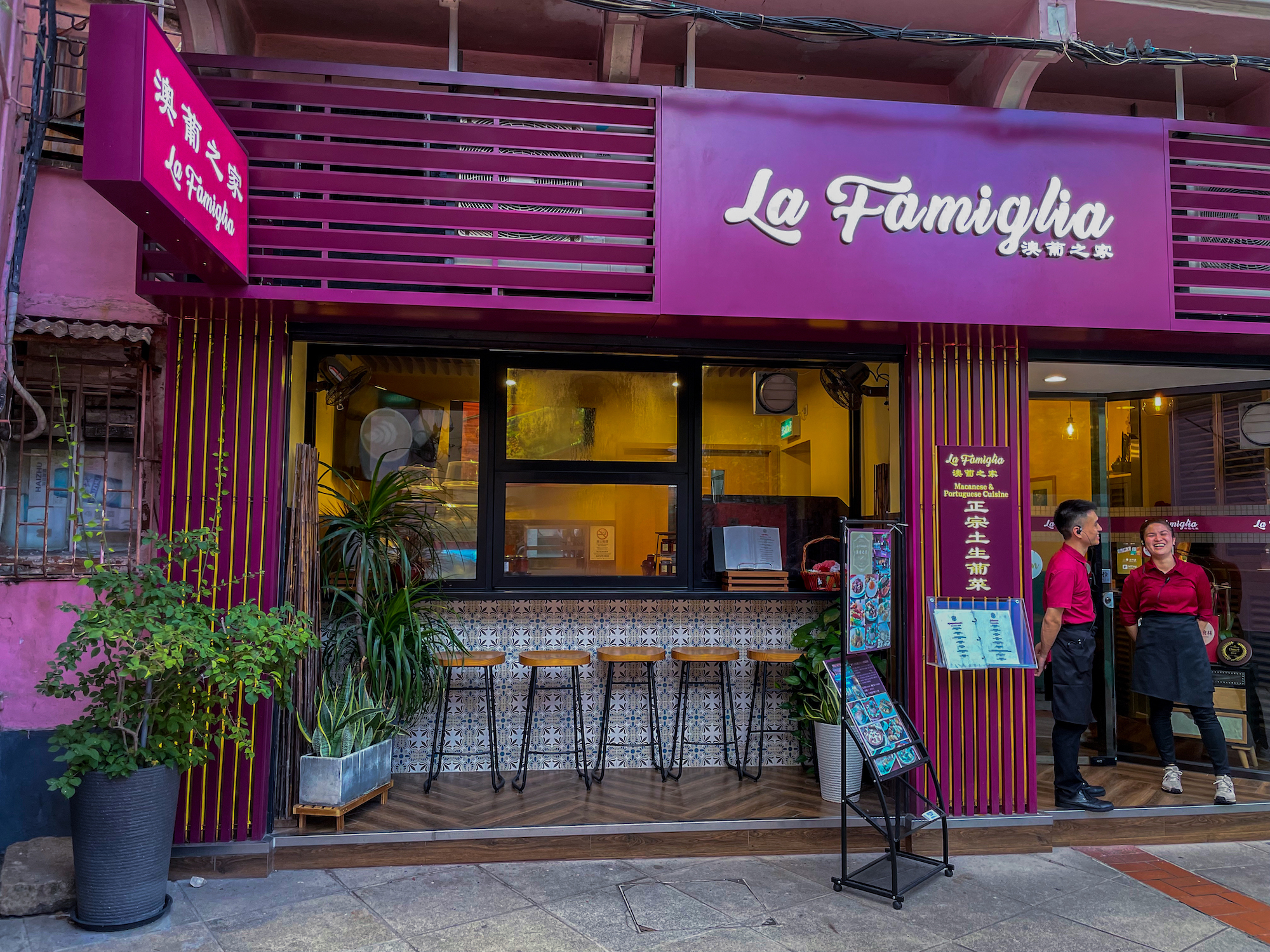 Despite the Italian name, La Famiglia flies the flag for Macanese cuisine on Rua do Cunha.
Though it originally opened as an Italian restaurant in 2017 (hence the moniker), La Famiglia pivoted to Macanese cuisine in 2018, when Florita Morais Alves took the helm. The Macanese chef spent 30 years as a civil servant before turning to food full-time. During her watch, the restaurant has been included in the Essence of Asia 2021 list, issued under the auspices of Asia's 50 Best Restaurants for establishments that celebrate local fare.
Today, in a warm setting of brown and maroon, she offers such time-honoured Macanese classics as chorizo-beef croquettes, rissóis de camarão (shrimp fritters), pastéis de bacalhau (cod fish fritters), and Macao's popular comfort dish minchi – sauteed minced beef or pork served with rice. 
Hours: 12 pm – 10:30 pm
Phone Number: (853) 2857 6131