Maximum Macao: A guide for big spenders
Maximum Macao: A guide for big spenders

Link copied
Hankering after the lifestyles of the rich and famous? If you want to live luxe, you've come to the right place.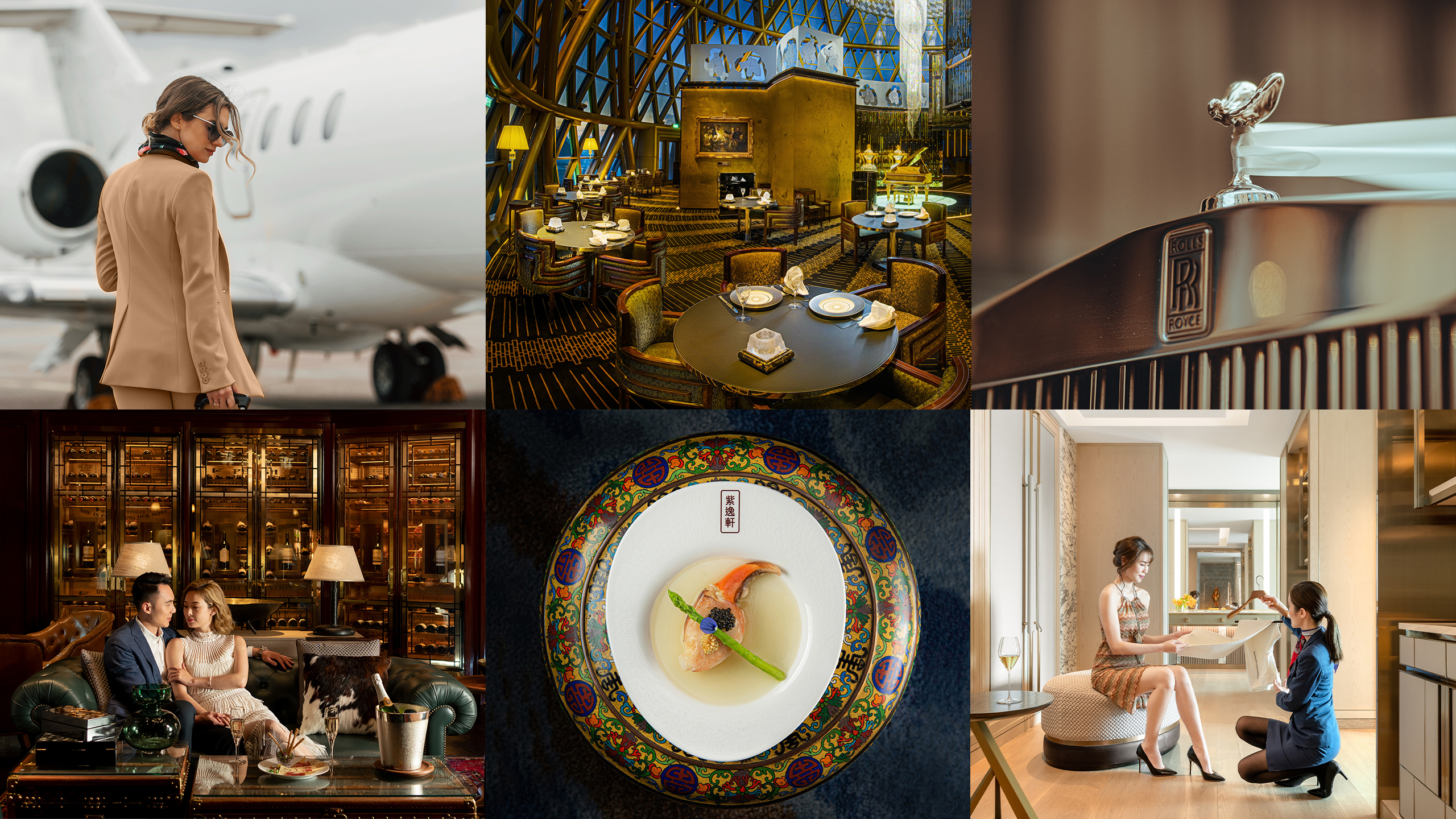 Few cities understand bling better than Macao. With its glitzy hotels, glamorous restaurants and miles of opulent boutiques, Macao is made for big spenders, jet setters and lottery winners. That's not to say that travellers on a budget won't have a great time here. Some of Macao's best experiences (and eats) are either free or cost very little.
At the same time, if you want to splash the cash, Macao will happily help you arrive in style, stay in the lap of luxury, and enjoy perks from personal shoppers to private chefs. When your ship has come in, there's nowhere better to push the boat out than Macao.
Air apparent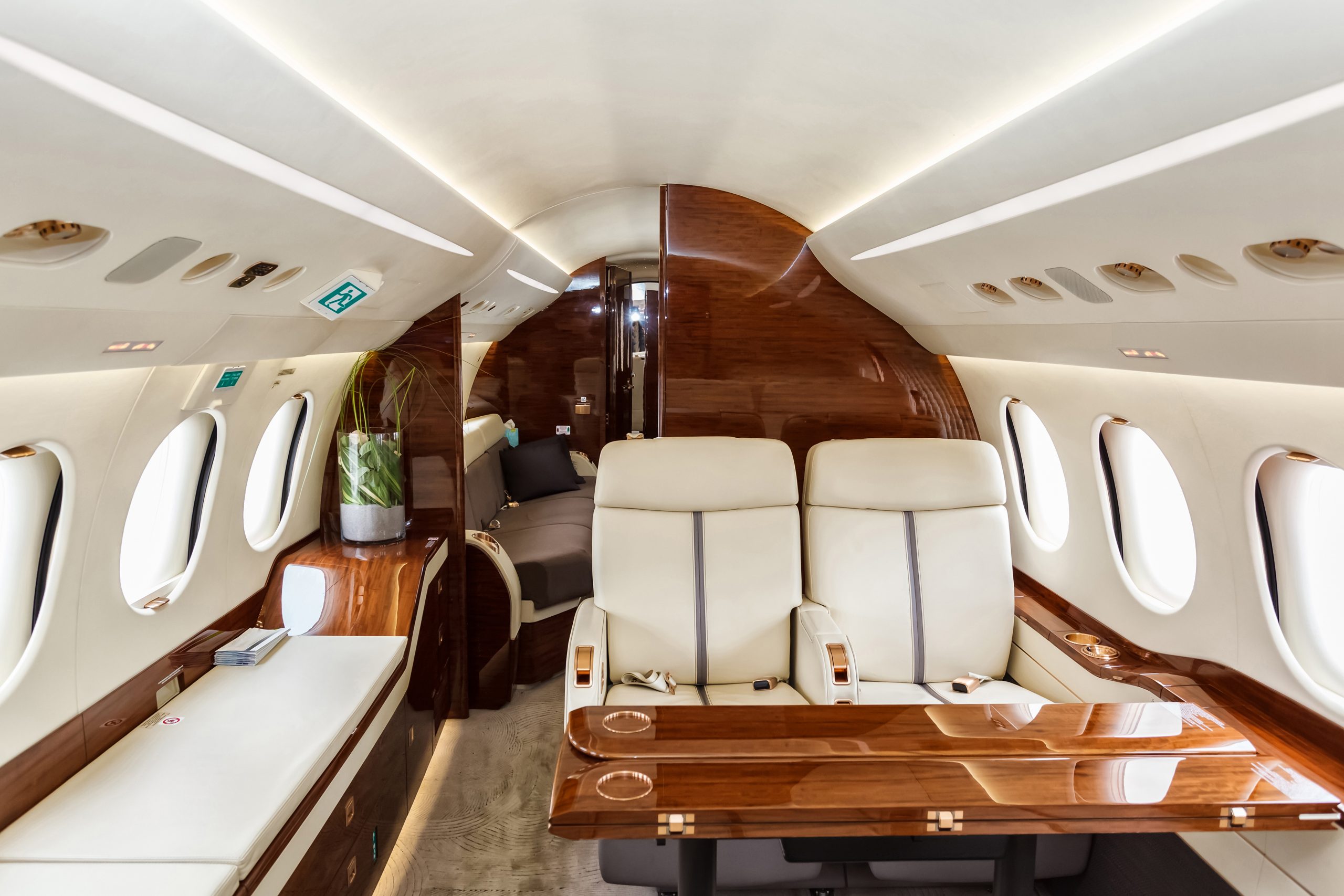 Naturally, you'll want to start your stay right and arrive by private jet. Several international charter companies will fly you to Macao, but TAG Aviation is actually based at the airport, where it offers lavish facilities. Its private terminal opened in 2019, with private lounges, refreshment facilities, showers, private baggage handling and personal customs and immigration clearance.
If you're coming from Hong Kong, then choppers are the bougie option. Sky Shuttle will whisk you from downtown Hong Kong to Macao by Agusta Westland AW139 helicopter in just 15 minutes – but you're only allowed seven kilograms of check-in luggage, so leave those Louis Vuitton Monogram trunks at home.
Not pushed for time? Several limousine companies will chauffeur you across the bridge from Hong Kong to Macao. A Mercedes-Benz S-class ride between the two cities takes about an hour and costs around HK$5,500.
Spend it like Beckham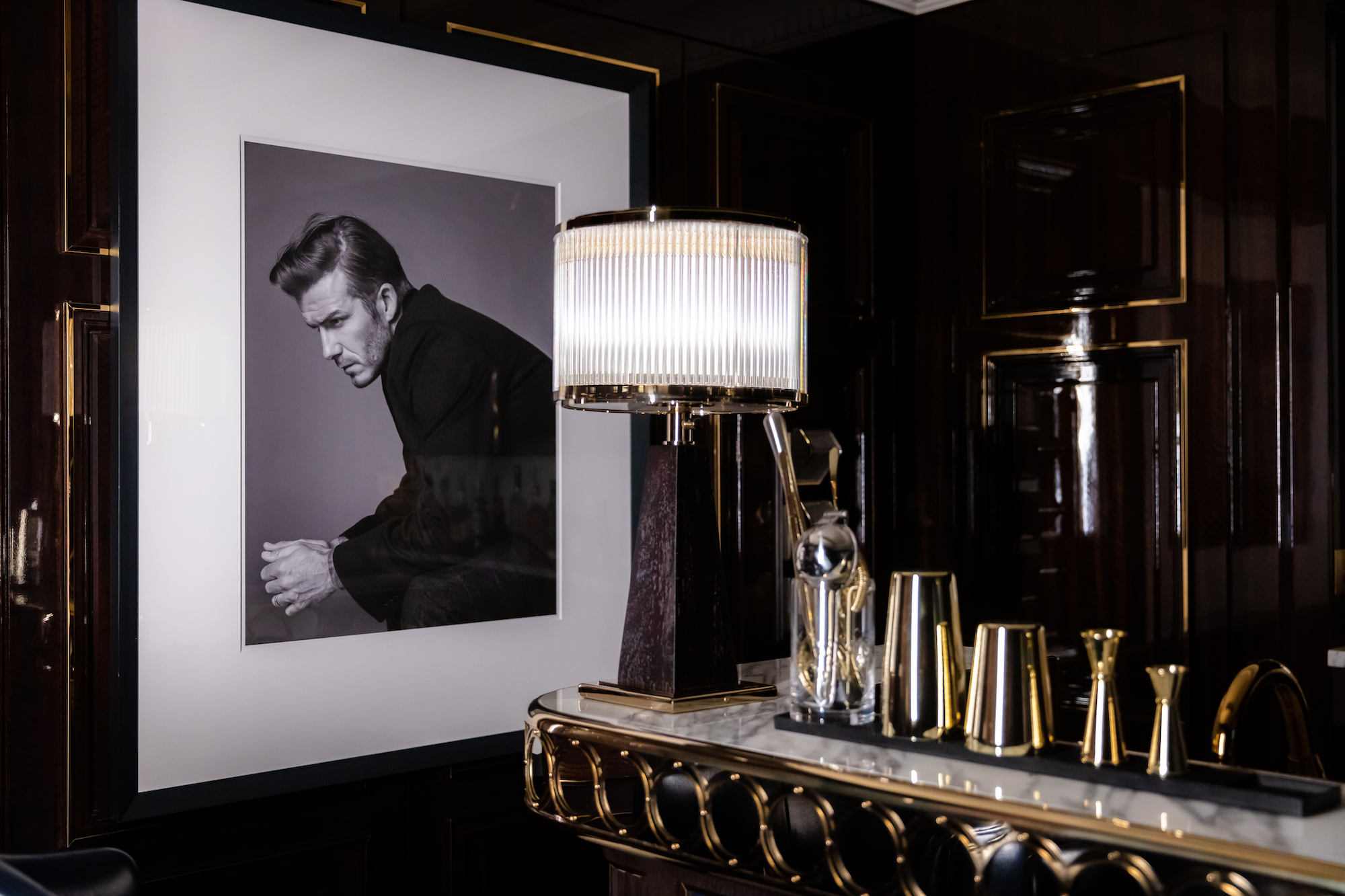 There's a stunning choice of places to rest your head in Macao and all the hotels look after their VIP guests extremely well. But the offerings are continually changing, and some jaw-dropping accommodations have opened of late, as hoteliers vie to outdo each other in style, sybaritism and service.
The Londoner Macao – rebranded in May after US$2 billion in refurbishments – offers a range of top-dollar suites across its new properties. The 113-square-metre Windsor Suite at the Londoner Hotel has bags of British personality. Or perhaps you'll be tempted by the suites at Londoner Court, which range in size from one-bedroom to four-bedroom apartments and are designed in the manner of a contemporary London townhouse. Then there are the coveted, invitation-only David Beckham Suites, created by the soccer icon himself, in collaboration with the London interior design firm David Collins Studio.
Raffles at Galaxy Macau held its soft opening in August, becoming the storied hotel brand's 19th international property. Its Presidential Suite offers 228 square metres of gorgeousness, complete with two bedrooms, pool table, 65" television and dining area. There's also the 198-square-metre Pool Suite, which (as its name implies) boasts a private outdoor pool and garden, and the 130-square-metre Raffles Penthouse, with its lofty views over Galaxy Macau's Grand Resort Deck and Taipa Village.
Fashionistas will meanwhile flock to the Karl Lagerfeld hotel, which celebrated its full opening in June and is the only hotel in the world to bear the name, and stylistic imprint, of the legendary designer. The crown jewel is the sprawling 350-square-metre Autograph Suite, which comes with a study, living room, massage room, dining room and media room, all decked out in a look of bold Chinoiserie.
Dine like a boss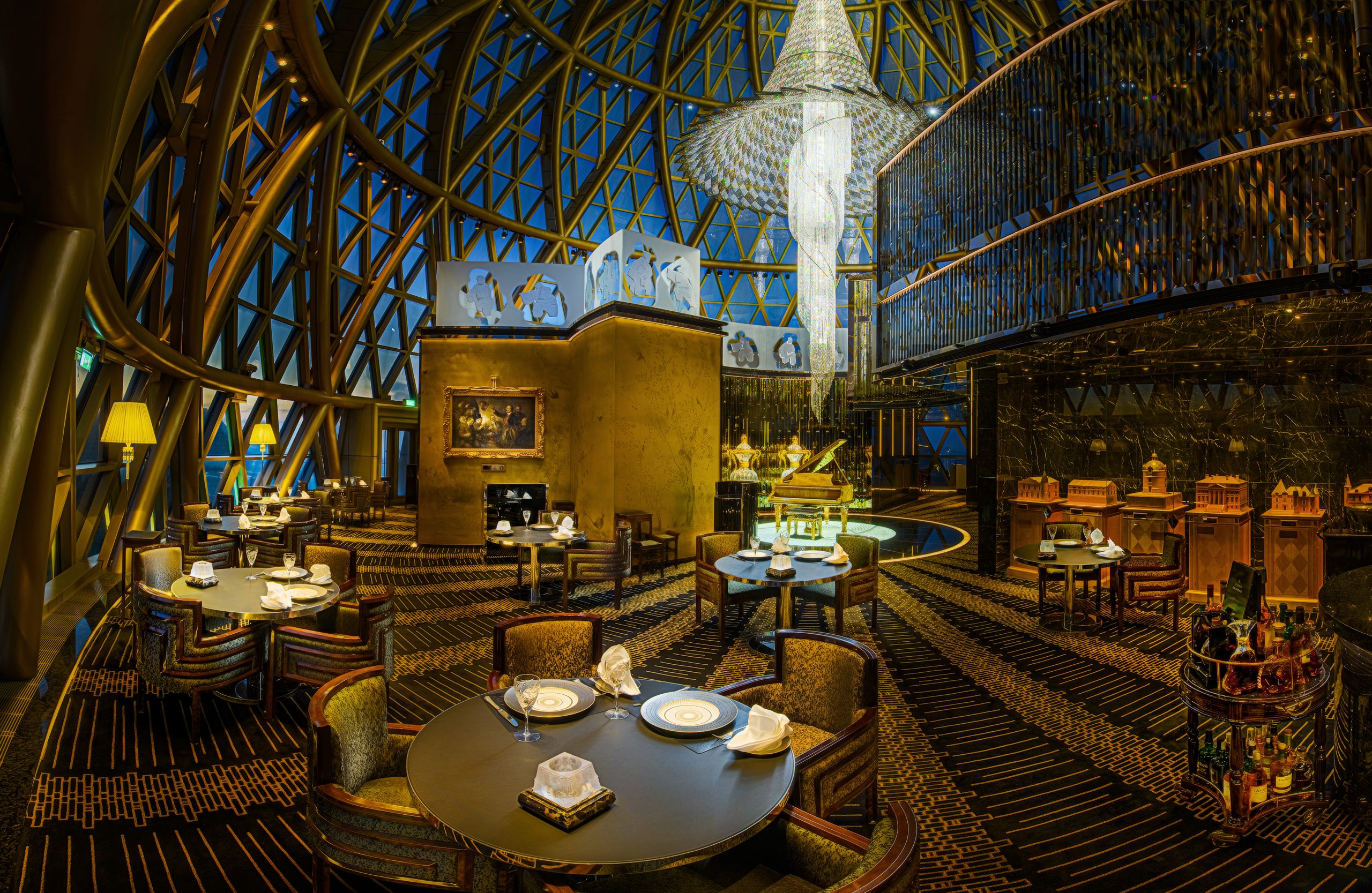 When it comes to restaurants, you're spoiled for choice in Macao. As a UN Creative City of Gastronomy, the local food culture is celebrated for being home to the world's first fusion cuisine – a signature mix of East and West that the city maintains to this day. While dining at every price point is delicious here, many of the world's best chefs have gravitated to Macao and as a result the gourmet experience is second to none.
The Michelin Guide Hong Kong Macau 2023 lists 17 restaurants in Macao, from superlative Chinese to fabulous French. There are also two Macao establishments in the Asia's 50 Best Restaurants list and a record-breaking 25 Macao restaurants in the current 100 Top Tables Guide, published by Hong Kong's South China Morning Post.
Real big spenders, however, will want to book a private dining room. The ultra-exclusive Yi Pavilion at Altira Macao offers a single table for 15, and a chef standing by to create custom dishes. Over at Le Lapin (set in the Macao Science Center), the most coveted spots are the book-lined private dining rooms, which offer you and up to eleven of your squad members an intimate French dining experience and front-row view of the Macao skyline. The Alain Ducasse restaurant at Morpheus meanwhile has a swanky chef's table discreetly sequestered between the kitchen and the wine cellar.
Speaking of wine, you'll find one of Asia's most extensive collections at the Robuchon au Dôme restaurant at the Grand Lisboa, with some 17,800 labels from all the major wine regions of the world. Something to celebrate? Pop open a bottle of 1971 Dom Pérignon Plénitude P3 Vintage for 140,000 patacas. If reds are more your thing, a 1945 Château Mouton-Rothschild Mähler Besse will set you back a cool quarter of a million. And you could end the night on a sweet note with one of the oldest wines on the list, a 1825 Château D'Yquem dessert wine for a trifling 400,000 patacas.
Lastly, what could be more exclusive than having the chef come to you? Book yourself one of the Grand Suites at the Four Seasons and a chef from the Michelin-starred Zi Yat Heen will arrive and whip you up a meal you won't forget in a long time.
Live to shop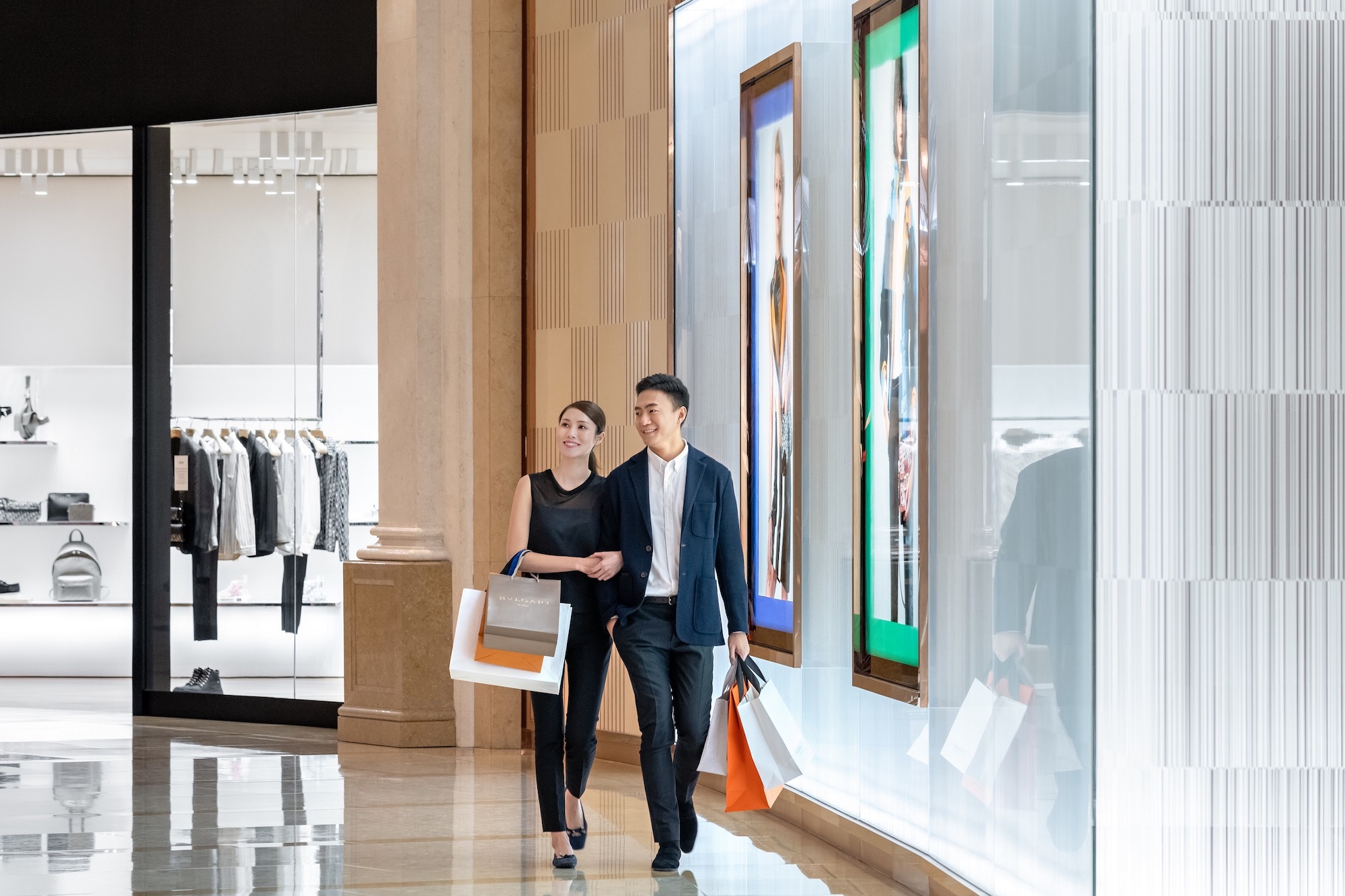 Still got money to burn? Then head to the shops – or perhaps that should be the Shoppes. Comprising some 850 luxury boutiques, the Shoppes at Londoner, Shoppes at Parisian, Shoppes at Venetian and Shoppes at Four Seasons are a luxury labyrinth from which few credit cards come out alive.
If you're in the mood to drop some serious dosh, and don't feel like mixing with the masses, have a quiet word with Paul Brown, Sands' director of butler services, before you set out. "We can make the Shoppes private for our most discerning guests," he says discreetly.
---
Whether you're planning a budget holiday, or a no-expense-spared blowout in Macao, kick things off with a range of planning tools at the MGTO website.