Top 5 restaurants in Macao for Macanese food
Top 5 restaurants in Macao for Macanese food

Link copied
Finding restaurants that specialise in Macanese cuisine can be challenging in a city where the best recipes tend to be closely guarded family secrets. But we've rounded up a few of our favourite places to enjoy the time-honoured classics and a few modern interpretations.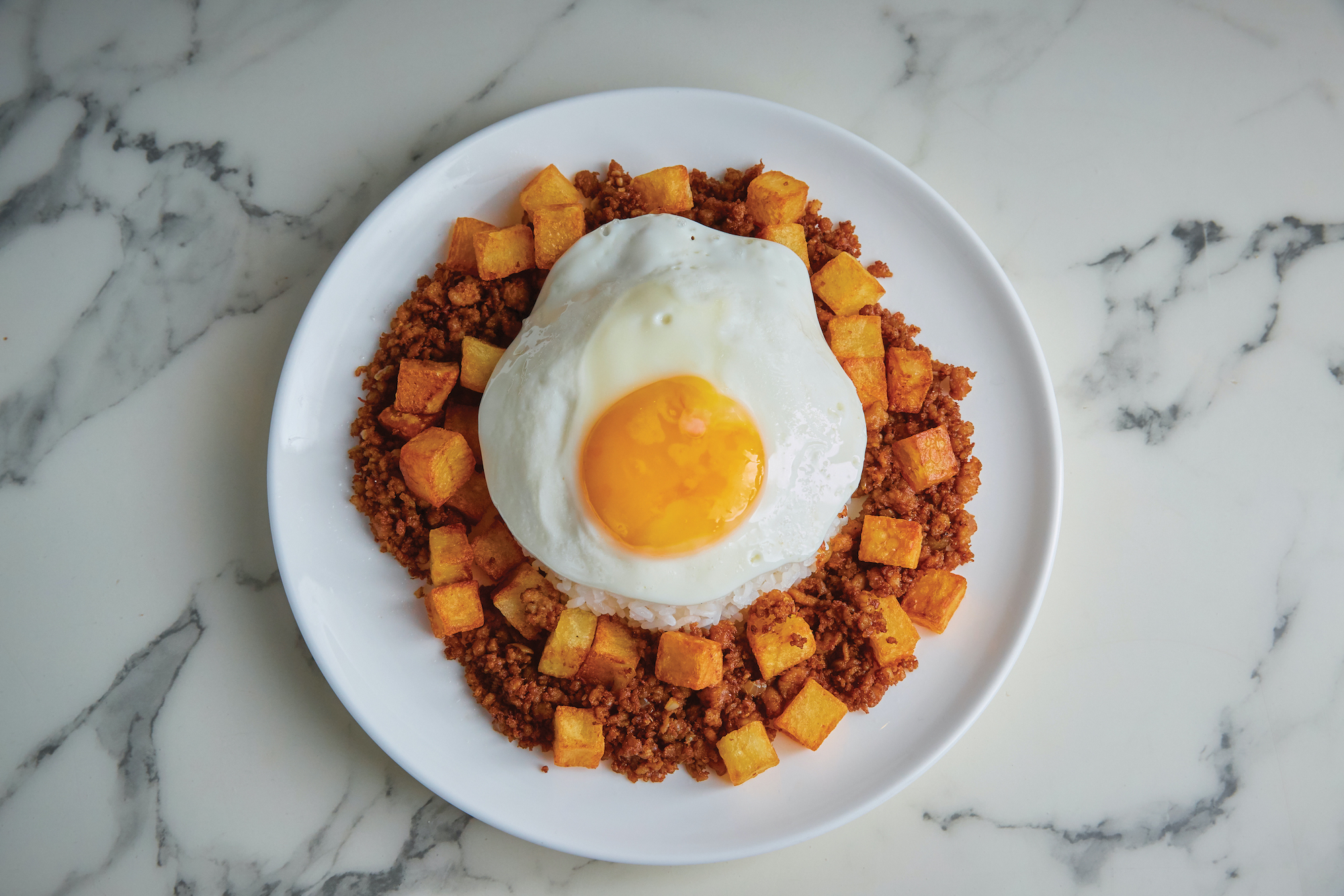 Macanese cuisine is one of the world's first fusion foods, having emerged in the 1500s when Portuguese explorers set out to expand the empire to parts of Asia and Africa. The cultural exchange that ensued led to the development of Macao's unique cuisine.
Although mainly influenced by Portuguese and Chinese culinary traditions, Macanese food is rich with flavours and ingredients from Malaysia, Indonesia, India and parts of Africa, where the Portuguese once ruled.
Although some Macanese recipes have existed for hundreds of years, they are more commonly cooked at home than in restaurants with some families closely guarding their culinary secrets. 
In the past, it could be hard to find restaurants that specialise in Macanese cuisine. But ever since the United Nations designated Macao a UNESCO Creative City of Gastronomy in 2017, a growing number of eateries have added Macanese classics, from minchi to galinha à Africana, to their menus.
Here are five restaurants known to serve great Macanese food in the city and what they're best for. Bom apetite!
1. Restaurante Litoral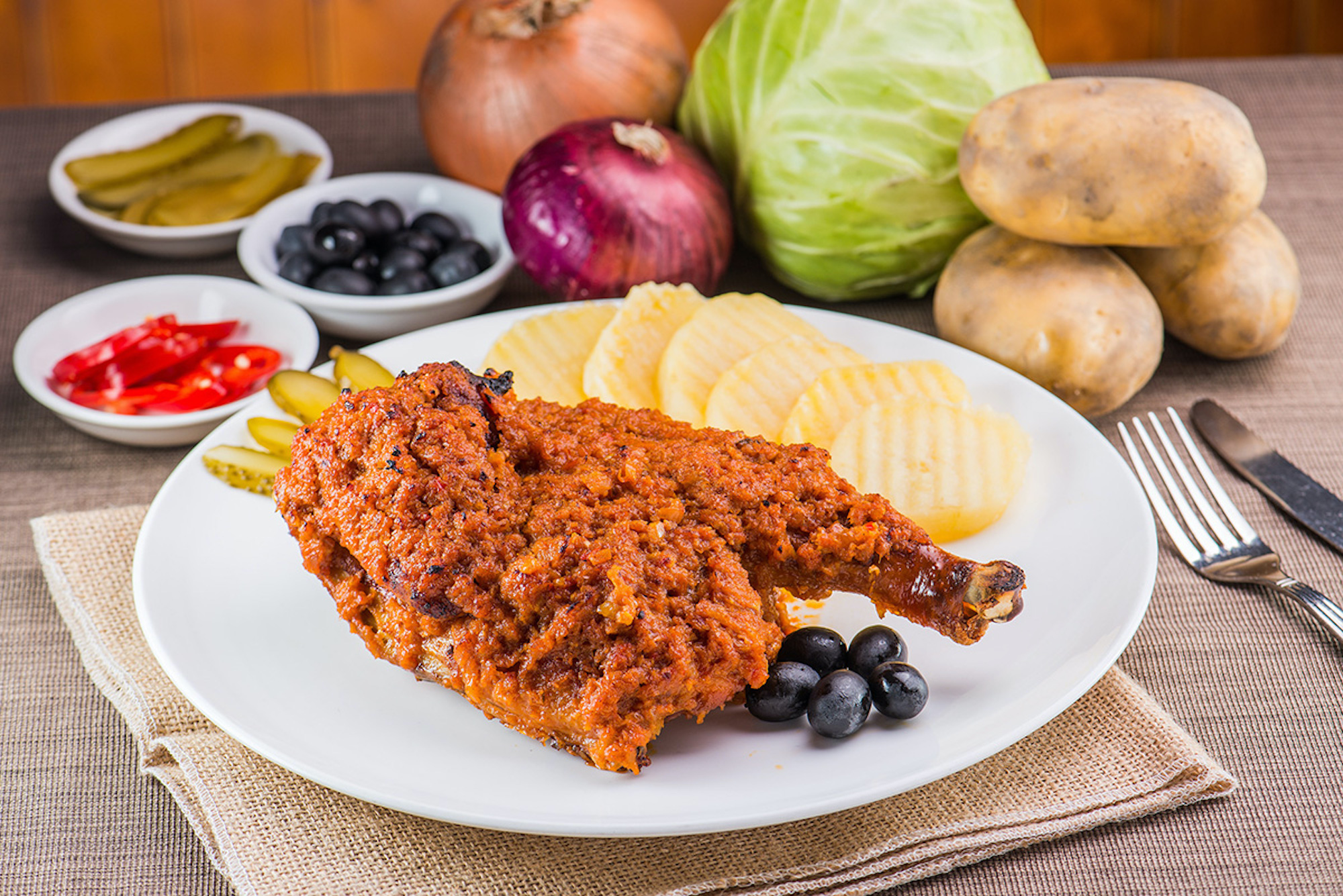 Manuela Sales da Silva Ferreira, a third-generation Macanese cook, opened Restaurante Litoral near the A-Ma Temple in the Barra area in 1995 not long after she retired from her job as a public servant. In 2008, she added another branch on Rua do Regedor in Taipa Village.
Still today, the 69-year-old oversees the main restaurant on the Macao peninsula, while her son Filipe Ferreira manages the Taipa branch.
Food-wise, both branches are known for their quality and authenticity, with recipes that have been passed down from Manuela Ferreira's grandmother and her mentor, well-known Macanese chef Américo Ângelo (who created the famous African chicken sauce in the 1970s).
Over the years, Restaurante Litoral has gained a loyal following for its extensive menu including popular dishes such as caril de camarão com carne de caranguejo (shrimp curry with crab meat), arroz de marisco (shellfish rice) and galinha à Portuguesa no forno (baked Portuguese chicken). The versatile setting with elegant-yet-homey colonial style décor has also helped this family-run restaurant stand out from the crowd.
Best for: Families and private dining
Best seat in the house: In Macao, reserve a private room for a celebratory bash. At the Taipa branch, the tables near the bar offer a great view of the restaurant.
Don't leave without trying: Galinha à Africana (African chicken) and casquinha (deep-fried and baked stuffed crab).
2. Cozinha Aida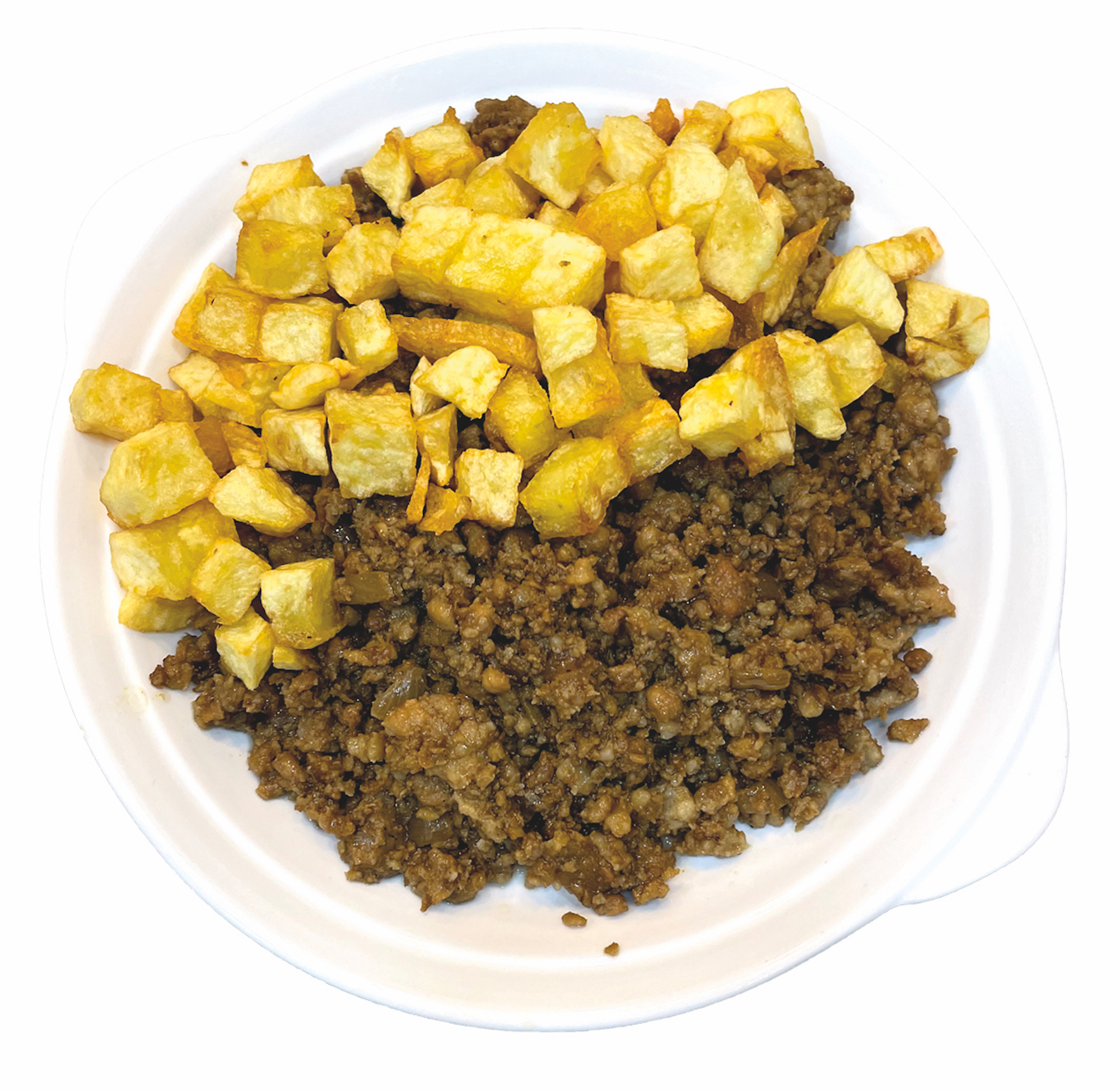 Opened last April under the guidance of 74-year-old Manuel António de Jesus, Cozinha Aida has become a destination restaurant for Macanese food lovers. Having grown up in the Tap Seac area of Macao, the restaurateur fondly remembers growing up with minchi (minced meat and potato hash) and rice made by his late mother, Macanese food celebrity Aida Rafaela Rosa de Jesus, who used to run the famous Macanese restaurant, Riquexó (meaning 'Rickshaw' in English) just next door, with her daughter Sonia.
After Aida died in March 2021 at 105 years old, Manuel, who is known to many in Macao as "Gito", opened Cozinha Aida – meaning Aida's Kitchen – to honour his mother and carry on her legacy. Chef Lei Pou Ka, who used to work for Aida de Jesus at Riquexó, is now in charge of the kitchen at Cozinha Aida.
The chef excels at hearty Macanese staples such as the classic Portuguese chicken, caril de galinha (chicken curry), Macanese feijoada (pork and bean stew), couve recheada (cabbage rolls), capela (Macanese-style meatloaf) and peixe nairo no forno à portuguesa (a baked fish dish).
Cozinha Aida is a very casual restaurant with many old photos of Macao adorning the walls inside, bringing back some bygone memories as guests enjoy their Macanese dishes. 
Best for: Outdoor dining and takeaway
Best seat in the house: The outdoor dining area in the autumn, winter and spring. In the dog days of summer, though, you may want to request a table inside. 
Don't leave without trying: Minchi. Their recipe and cooking techniques – both inherited from the late Aida de Jesus – are known to be some of the most authentic in Macao. 
3. Riquexo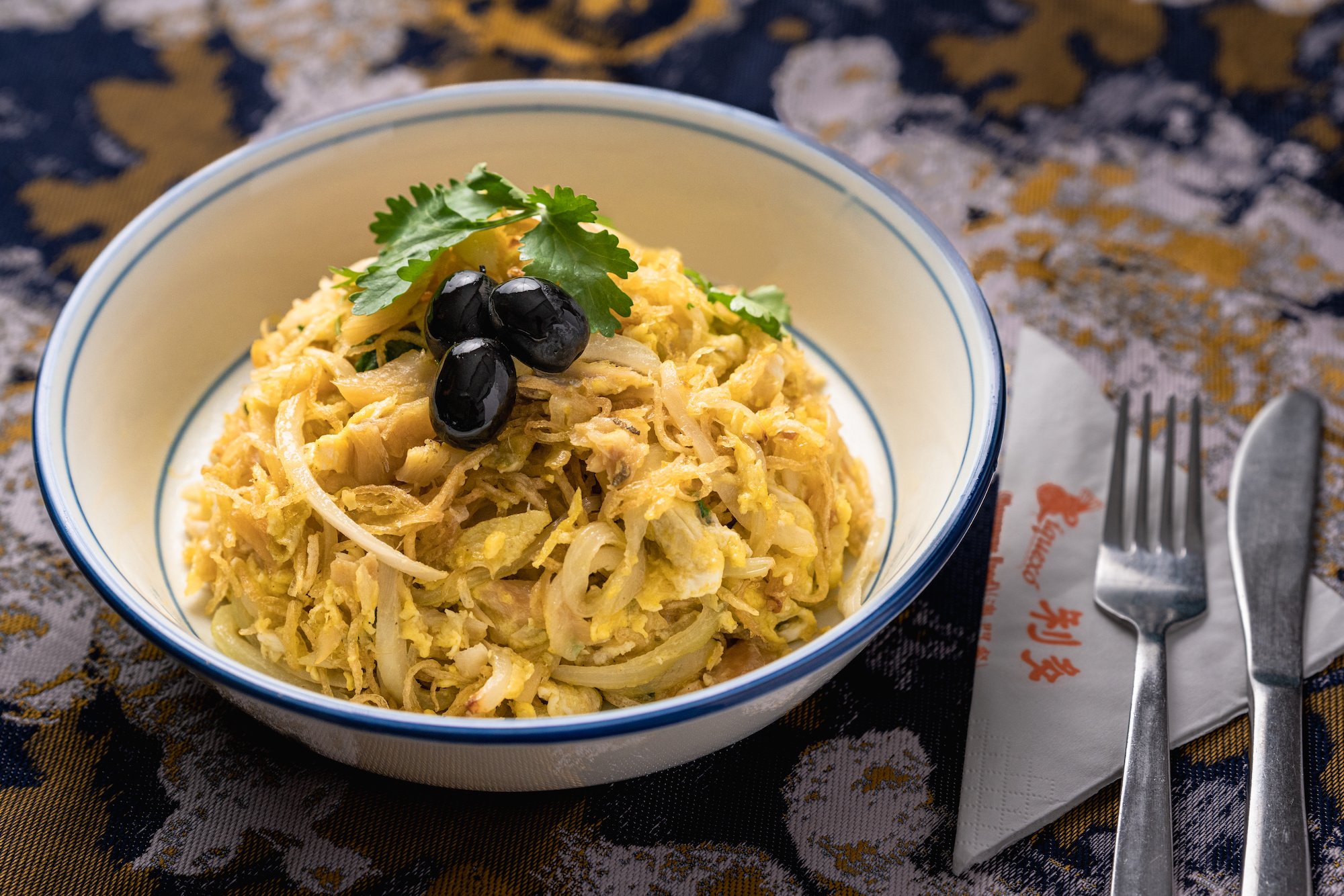 Located next to Cozinha Aida, Riquexo has been around for four decades, making it one of Macao's oldest eateries. Several people have owned and managed the esteemed restaurant in the past, including the late "Godmother of Macanese cuisine", Aida de Jesus, and her daughter Sonia Palmer. Just before the pandemic, the two retired from the food and beverage business and sold the restaurant, which is now owned by restaurateur Maggie Tong. 
Tong retained the majority of Aida's staff, providing a seamless transition and the same, time-honoured recipes. For example, a few of their most popular dishes include African chicken, minchi, fried bacalhau (cod) croquettes and the Macanese version of the Portuguese dish bacalhau à brás (shredded salted cod with chopped fried potatoes and onions mixed with scrambled eggs).
Managed by Tong's 55-year-old sister Moon, the restaurant boasts a spacious area that can accommodate more than 90 guests. If that's not enough, they have a private underground hall perfect for parties, mahjong tournaments and other large get-togethers.  For a smaller gathering, the restaurant has another private room with its own bar and a piano just by the entrance – perfect for a private family dinner of about a dozen people.
Best for: Large groups
Best seat in the house: Ask for a seat along the walls covered in old photos of Macao, which are sure to bring back fond memories.  
Don't leave without trying: Tacho (meaning 'pot'), also known as chau-chau pele, a mixed stew of pork ribs or pork knuckle, pig skin, Chinese ham, Chinese sausage (lap cheong), chicken, daikon, cabbage, beans, carrots and potatoes.
4. IFTM Educational Restaurant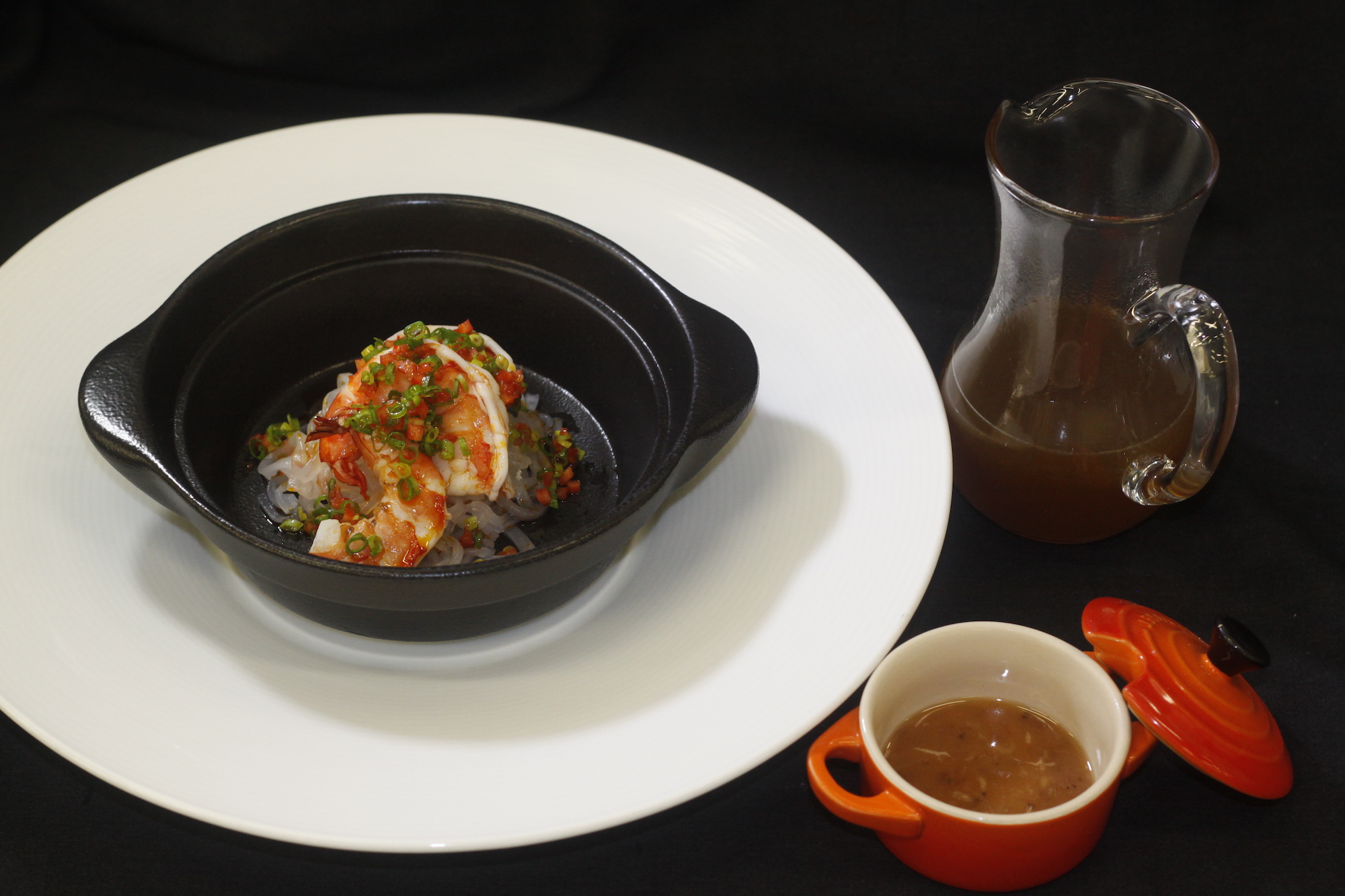 The Macao Institute for Tourism Studies' (IFTM) Educational Restaurant shifted its focus to Macanese cuisine after Macao became a UNESCO Creative City of Gastronomy, according to Chef de Cuisine Hans Lee Rasmussen.
Served by both professional staff and students, the restaurant also serves other cuisines and some of their Macanese dishes are known to be fused with a few non-traditional ingredients.
The must-eat Macanese dishes at this restaurant include a laksa-style Macanese prawn soup called sopa lacassá and porco balichão tamarinho com arroz carregado, a tamarind pork dish with Macanese shrimp paste and pressed rice. Try the bebinca de leite dessert too – it's Macao's very own coconut milk custard.
Best for: Fusion tastes
Additional information: The IFTM Educational Restaurant is currently under renovation and the restaurant is temporarily housed in the Pousada Restaurant in the same IFTM complex.
Don't leave without trying: Pato baffasá (duck marinated in a turmeric-laced sauce then braised and baked).
5. A.I. Kitchen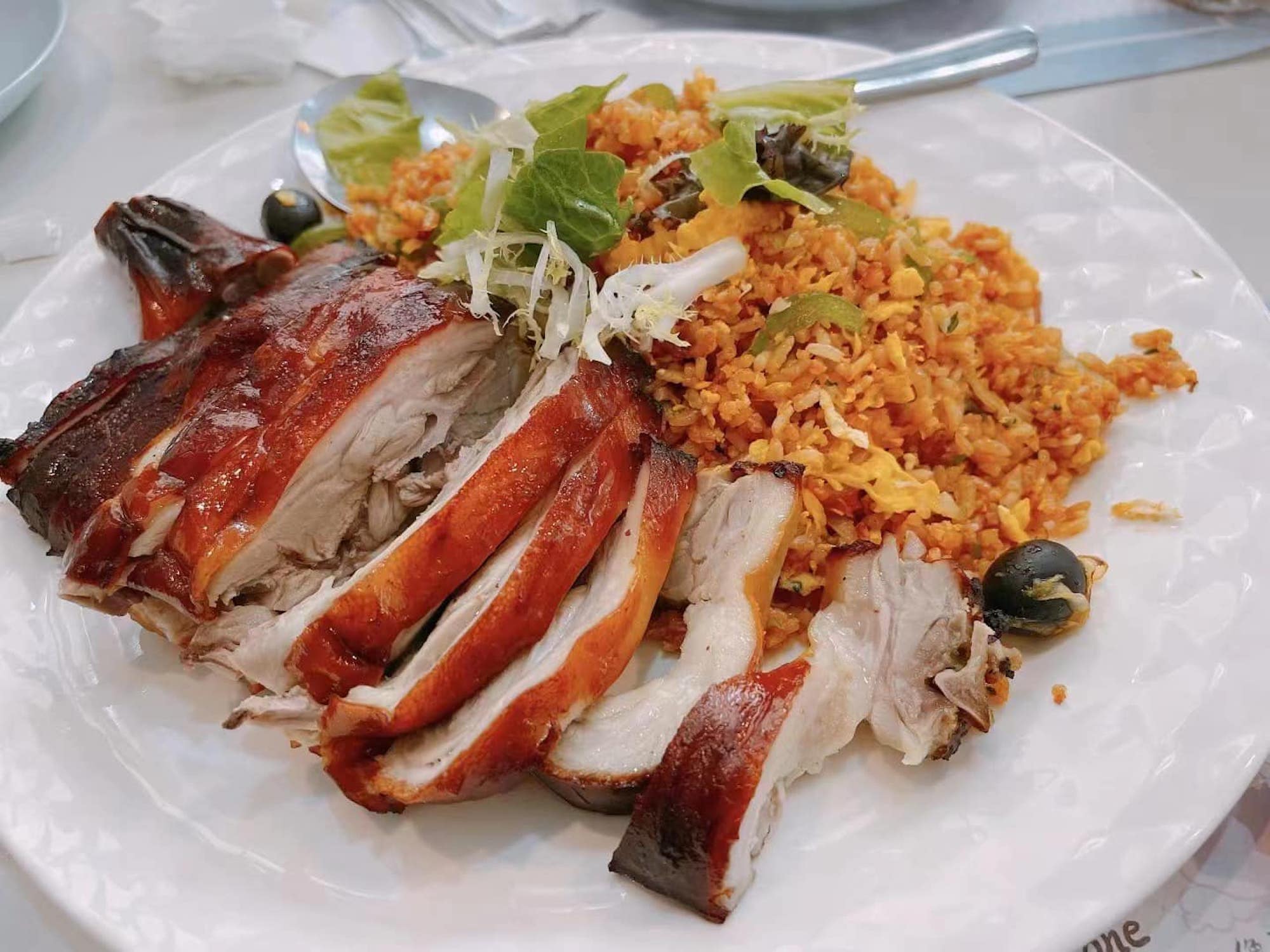 Co-founded by Adam Leong Man Kin and Ivan Ip Chi Kok, A.I. Kitchen began as a take-away food shop in 2017 before evolving into a sit-down restaurant in 2020. At the time, it was known as Chef Ip Café, but the eatery changed its name this year.
Both Macao-born owners learned the ins and outs of the food industry early on thanks to their fathers, who are both Macao chefs with experience cooking Portuguese and Macanese cuisines. Leong's father, Leong Kun Heng, who has retired, used to work at Li Shan and Solmar restaurants. Meanwhile, Ip Kuok Son, who is now the chef at A.I. Kitchen honed his skills preparing Macanese dishes at the Conde de São Januário Hospital Centre's canteen. According to Ivan Ip, his father has over 40 years of experience in the food and beverage industry.
Ip senior's Macanese dishes typically veer from tradition by incorporating one or two atypical ingredients, such as mayonnaise or mustard sauce. A few of the must-try dishes on their menu are the Macanese-style oxtail stew and beef tongue dishes, both known for the juicy and tender meat. 
The restaurant is not too big and is packed most of the time during lunch or dinner. It has blue sky and white cloud themed decor all around, with blue-coloured chairs and cloud-shaped hanging lamps.
Best for: A quick bite
Best seat in the house: Tables G1, G2 and G3 provide the best vantage points for photos, so you capture the restaurant's decor. 
Don't leave without trying: Baked bacalhau with mustard sauce (cooked with potatoes, onions and sliced garlic).
---
Still hungry for more? Here are a few more restaurants in Macao that serve Macanese food:  
– Café SAB
– A Lorcha