The royal treatment: How Director of Butler Services Paul Brown takes luxury to the next level at Londoner Court
The royal treatment: How Director of Butler Services Paul Brown takes luxury to the next level at Londoner Court

Link copied
Having served Queen Elizabeth II, Hollywood celebrities and Saudi royals, Paul Brown is now on a mission to create personal, memorable experiences for every Londoner Court guest as the Director of Butler Services for Sands China Ltd.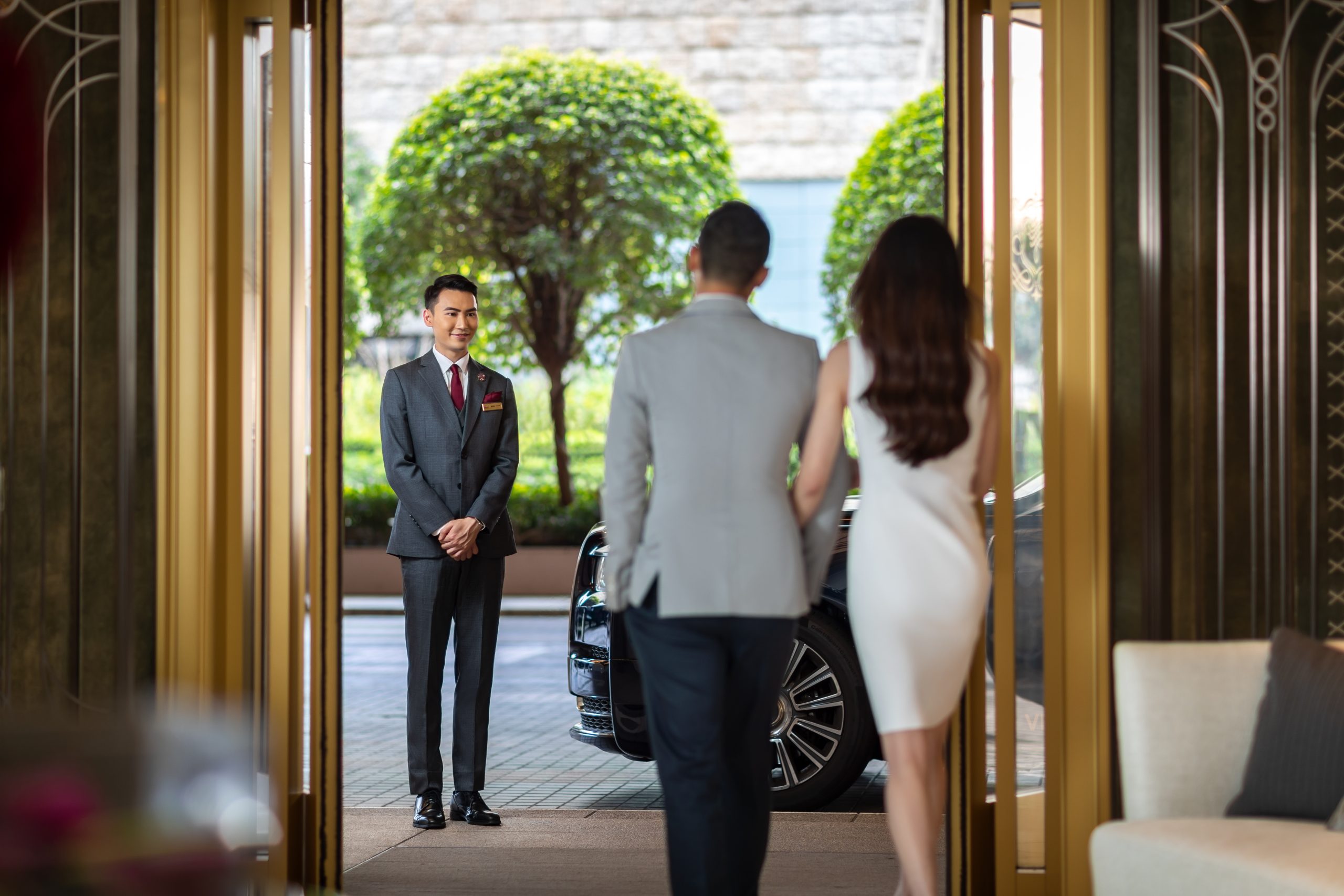 Inspired by elegant London townhouses, Londoner Court – which achieved a five-star rating by Forbes Travel Guide in its first year of operation – immerses its guests in the beauty and heritage of London. And while the architecture and decor will transport you overseas, it's the service that leaves the most lasting impression. 
From the moment you arrive in Macao, your Londoner Court butler team is on hand to make life a breeze. They'll pick you up in a limo, whisk you away for in-room check-in, unpack your bags and cater to your every whim – all while getting to know your personal preferences.
"Luxury is not the property – it's the service. Your personal touch and unique approach make it stand out," says Paul Brown, Director of Butler Services for Sands China.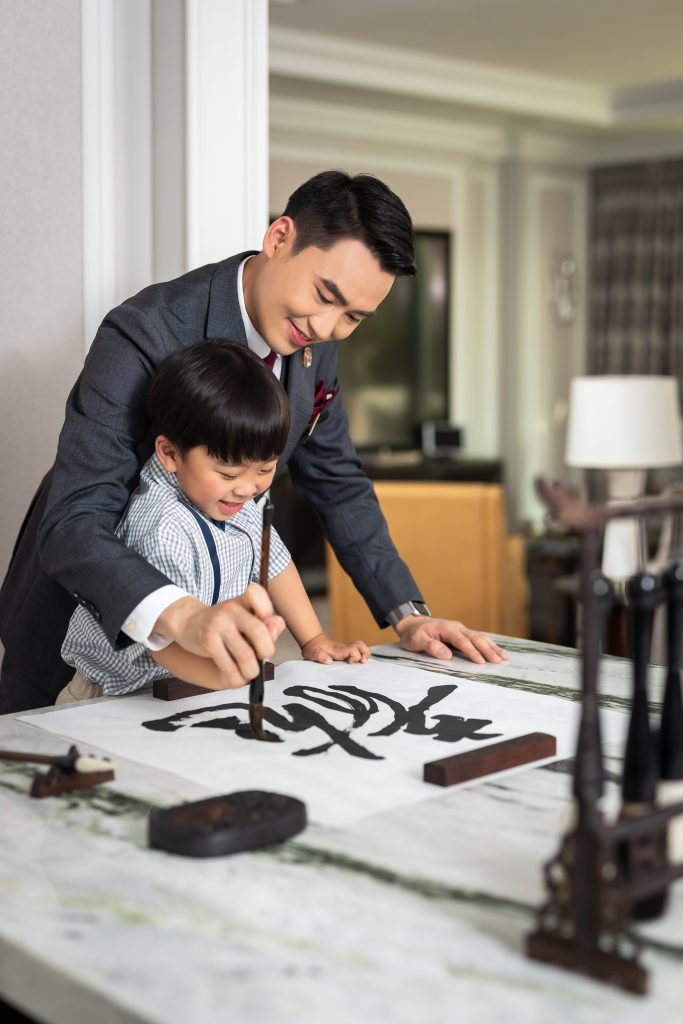 Since joining the company in 2021, Paul has overseen the butler service programmes across the brand's Macao portfolio, including Londoner Court. 
One of five hotel brands within The Londoner Macao integrated resort, the all-suite address provides personalised, intuitive service from a team of highly trained butlers to every guest across its 368 rooms. 
"Sometimes it's the smallest things that people value the most," says Paul. "Perhaps you learn that your guest has lost a button on their shirt, and when they return, we've sewn it back on. Or they've had a long day walking around, so a foot massage bath is waiting for them. That is quintessentially Londoner Court." 
Responsible for training and mentoring each butler team, Paul draws from nearly 40 years of professional experience – from serving the late Queen Elizabeth II at Buckingham Palace to running a private island resort in the Maldives – ensuring that service at the Londoner Court is nothing short of spectacular.
[See more: Cool Britannia: Which Londoner Macao stay is right for you?]
A white letter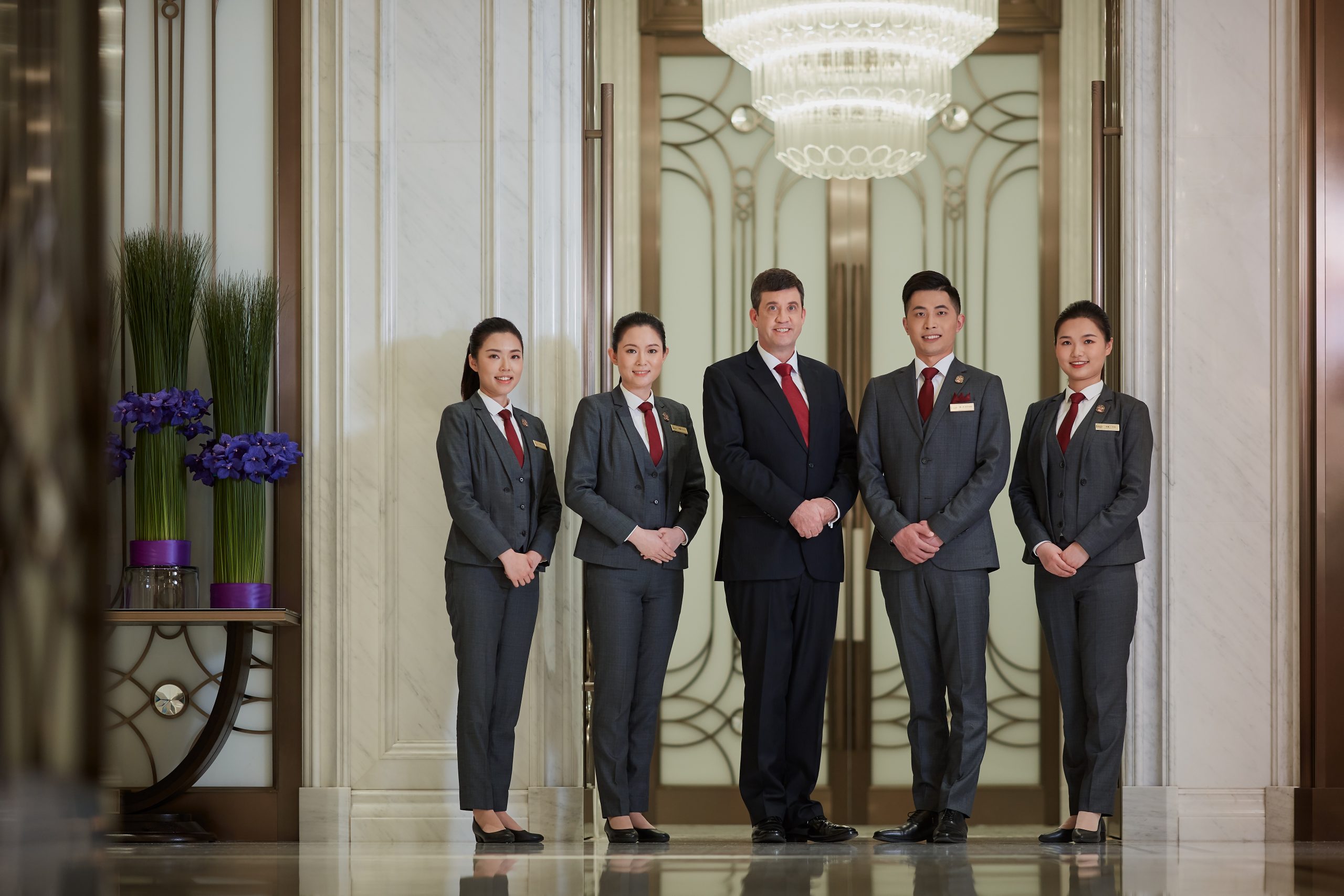 Paul's hospitality career started earlier than most. Having grown up in foster care in and around London, he started looking for work at 16 and found a job as a general assistant – doing a little bit of everything – at a small hotel outside of the British capital. 
"I wanted to learn. If the chef had time off, I wanted to cook. If housekeeping didn't turn up, I filled in for housekeeping," he recalls. "I could see myself pursuing something in hospitality – my academic background wouldn't take me there, but hard work could."

After about two years of soaking up as much as possible, Paul came across a cryptic ad for a butler job and applied on a whim. 
"In my mind, I was thinking, 'I'm the butler.' Why not see what it's about? There were no computers, no internet. I sat down and wrote a letter to apply, remembering what I had learned in school," he recalls.
About three weeks later, a white letter with a red insignia arrived. "I opened it, and it said, 'You are hereby invited to an interview at Buckingham Palace.'"
So he went. Intimidated by the intense interview, Paul thought he had botched it. But he got a call back for a job performing butler duties and attending royal carriages. He then embarked on the palace's butler training programme. "I attended the best Academy – it was very hard, very strict. But I wouldn't have had it any other way because it made me into who I am," says Paul of his training in the royal household.
During his six years with the British royal family, although based in Buckingham Palace, Paul worked at all Royal Residences across Britain and attended both the Royal Train and yacht Britannia, accompanying the queen on tours around the globe.
"During the queen's birthday parade one year, Princess Diana, William and Harry, then little boys, were in my carriage. This was in 1988 or '89, but it feels like yesterday," he recalls.
The road to Macao
In 1992, Paul received an offer he couldn't refuse: a chance to work for American film and television producer Aaron Spelling. 
Lured by a significantly higher salary and a fascination with American TV, he moved to Los Angeles, where he oversaw a small team and a 56,000-square-foot property for nearly five years.  
Since then, his career has taken him in many different directions. Paul ran a security firm ("I wanted to try something a little bit different") and even started his own butler training company, White Glove Consultancy Services, in 2013. He also managed a private island retreat and worked for the Saudi royal family. 
This wealth of experience has prepared him for his unique role at Sands China Ltd. 
"My job is polishing, helping, mentoring, guiding and being there for them," he says. "You teach people by working with them, so the first thing I did when I came into Londoner Court is work with every single butler team on every shift: morning, afternoon and night."
At your service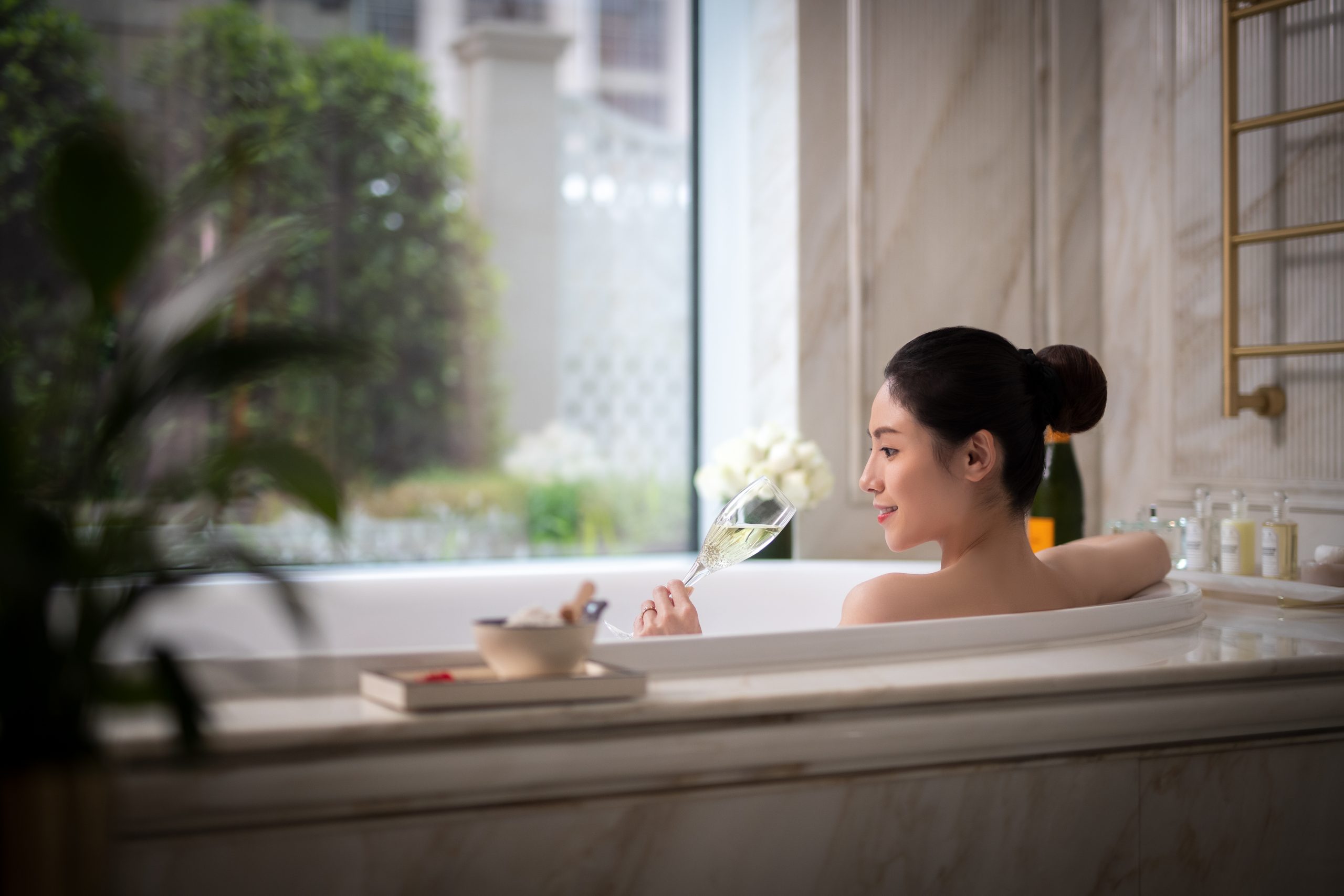 Since Paul joined, the company has developed a six-month Butler Academy that trains each team member in everything from serving meals to selecting wine pairings, local insider knowledge and British history. After all, according to Karim von Alvensleben, the Vice President of Property Operations at Londoner Court, a butler should be a jack of all trades.
"Your butler is your one-stop shop," he says. "They know everything about cigars, about wines, how to polish your shoes, press your clothes, pack your suitcases. They know how to manage your life. They learn to read the guests and propose or arrange things you didn't even realise you needed." 
As part of their training, Londoner Court butlers rotate through several hotel departments, from the front desk to the in-suite dining services and call centre. They also learn an array of service programmes, such as how to brew coffees like a barista, enhance guests' well-being (be that through better sleep or relaxing baths), and capture wonderful family photos at the property's most Instagrammable spots. Butlers can also enrol in speciality programmes to qualify as a sommelier or tea master. 
"There's only one way you can better yourself as a butler, which is to practice," says Von Alvensleben. "If something is new, you need to learn and practice. And the more you know, the more confident you will be."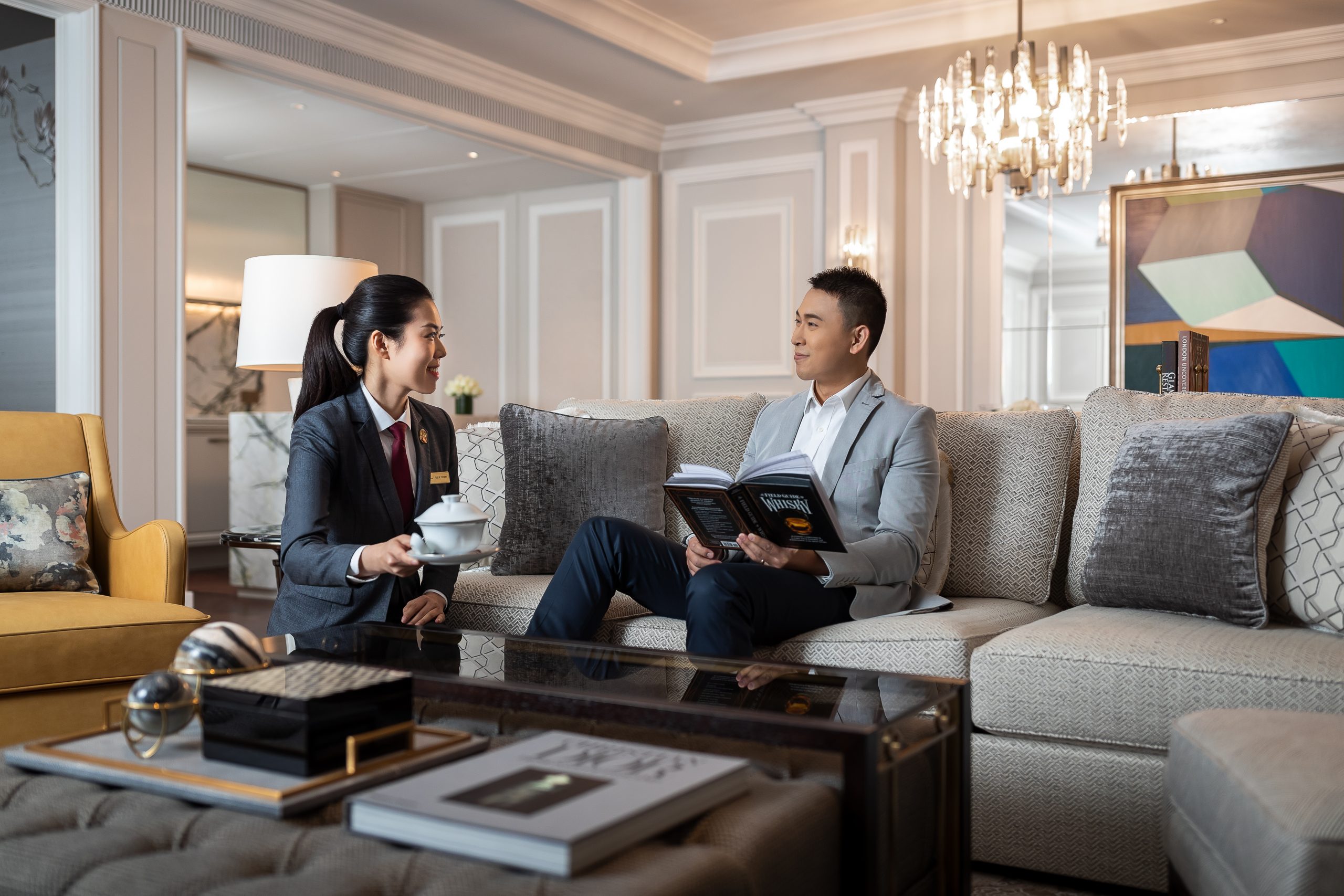 Since each person is unique, Londoner Court butlers listen and take cues from guests to better anticipate their needs. For example, your butler may ask how you slept after your first night at the hotel. If you did not sleep well, they might set up sleep amenities and equipment, such as a variety of aromatherapy oils and cutting-edge sleep gadgets like a headband that's designed to ease brain waves into a state of rest. 
"We try to find out as much as possible during the pre-arrival experience so that we can cater to their likes and dislikes," says Von Alvensleben. "We can't have a standard operating procedure – we tailor each experience to the needs of our guests."  
"With the Londoner Court, we have so many programmes to cater to different people," explains Von Alvensleben. "You don't offer everything to everybody, though. A good butler proactively observes to make the life of the person you're serving as simple as possible. It's all about anticipating what they need."
---
Learn more about Londoner Court and its team of round-the-clock butler service here.