Portuguese star chef José Avillez dishes on his work at Mesa
Portuguese star chef José Avillez dishes on his work at Mesa

Link copied
One of Portugal's best chefs has brought his flair for contemporary Portuguese cuisine to Macao. He discusses what drives him, why he loves cooking and what a perfect restaurant should be.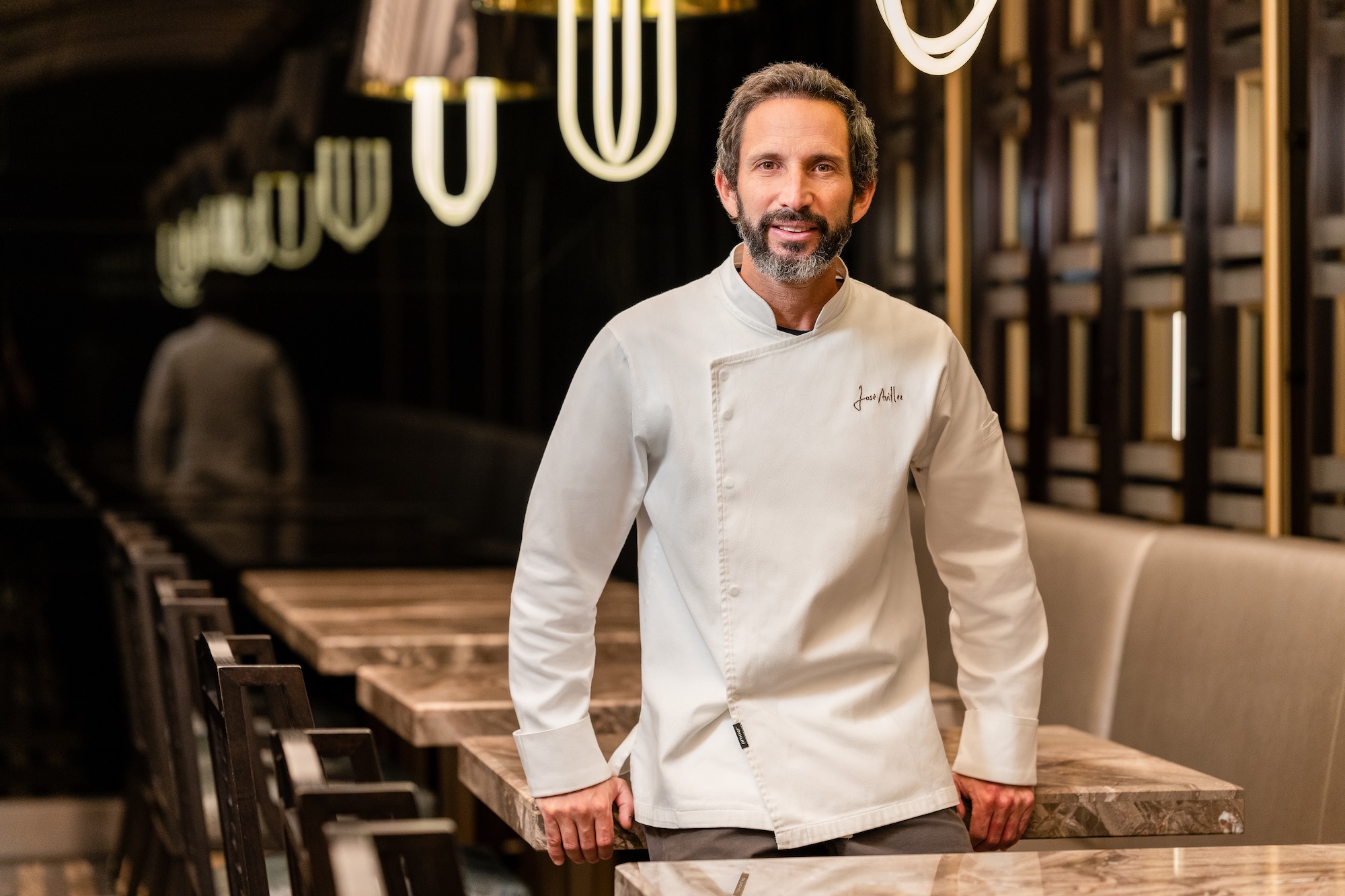 Macao is accustomed to big names and impressive projects. But few have arrived with such intrigue as Mesa by José Avillez.
For one, the restaurant occupies a coveted spot within The Karl Lagerfeld Macau. Located at the Grand Lisboa Palace Resort Macau, it's the only hotel in the world named after and designed by the late German fashion icon. Lagerfeld also had a hand in the look of Mesa's opulent interior.
But that isn't the restaurant's sole, or most important, connection to a famous figure. The luminary associated above all with Mesa is the Lisbon-born chef José Avillez.
At just 43 years of age, Avillez owns a CV dotted with accolades. In 2014, he led Belcanto to its second Michelin star, making it the first (and only) two-Michelin-starred Portuguese restaurant in Lisbon. In 2018, the International Academy of Gastronomy crowned him with its highest honour, the Grand Prix de l'Art de la Cuisine, and in 2021, he was named the 44th best chef in the world.
Today, he runs several restaurants in Lisbon, Cascais and Porto, as well as another Michelin-starred venture in Dubai, Tasca by José Avillez. 
After taking the culinary world by storm, however, Avillez has begun to expand his mission.
He has authored several books and frequently appears on TV programmes. He has also written columns and recipes for E, the weekly magazine of Portuguese newspaper Expresso. Through this work, he has become one of the world's leading ambassadors of Portuguese cuisine.
With his involvement in Mesa, he now hopes to sustain interest in Portuguese dining in Macao – and help the SAR build on its status as a UNESCO Creative City of Gastronomy.
Avillez recently opened up to Macao News about his life, career and vision for his work in the city.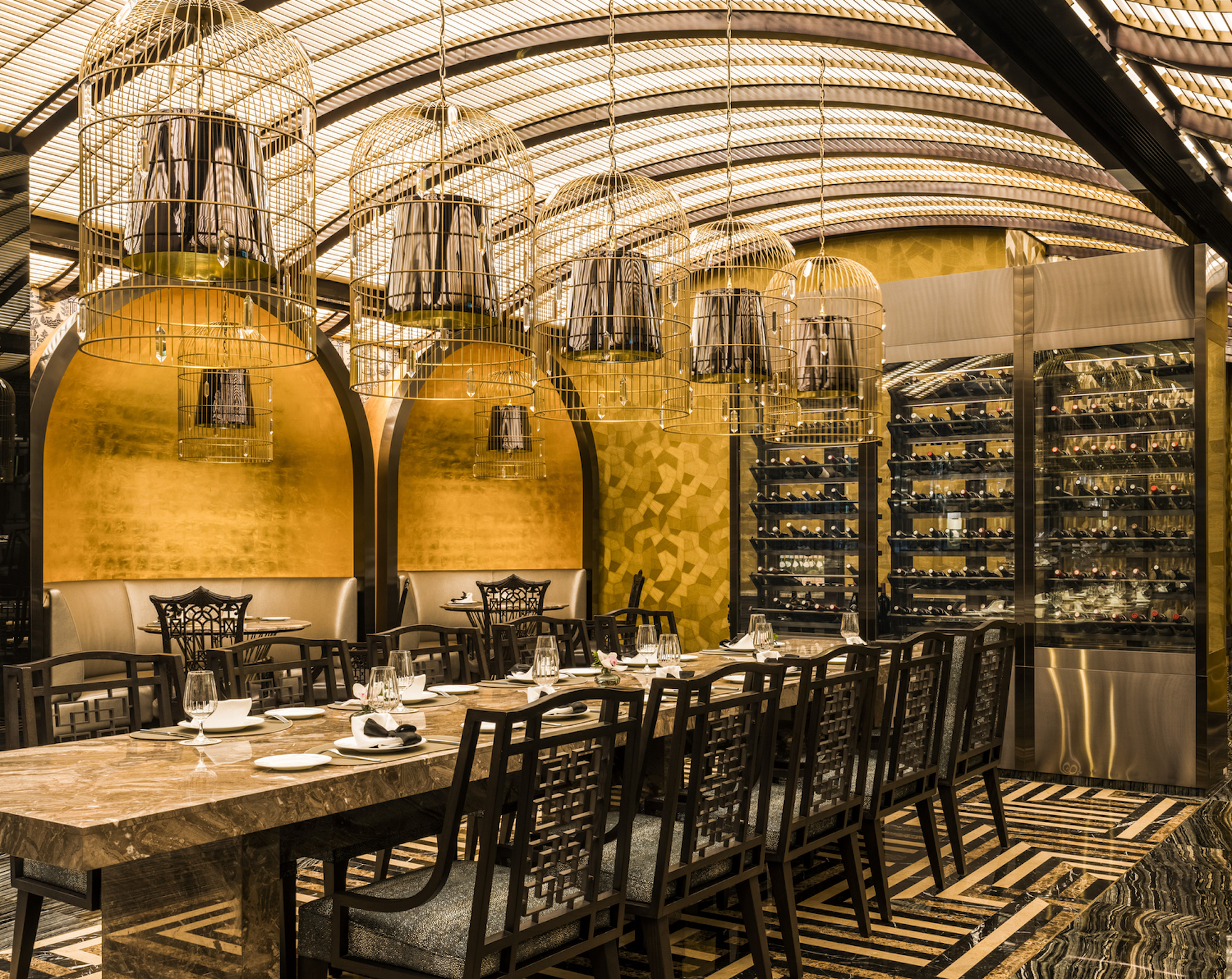 When did you first feel motivated to pursue a culinary career? 
I was born into a traditional Portuguese family in Cascais [30 km west of Lisbon]. As I look back, I [realised] I have always had a passion for food, since I was a child. It was, really, a passion for eating.
I started cooking at home when I was 7. I used to bake with my sister, and we sold the cakes to family, friends and neighbours. We didn't measure the ingredients, but the cakes came out fine. 
In my senior year of university, while studying for my degree in business communication, I decided to be a chef. That same year, I participated in individual study sessions with Maria de Lourdes Modesto, the most important Portuguese author on traditional Portuguese cuisine. Those sessions and my first traineeship in a kitchen, at Fortaleza do Guincho in Cascais, changed my life.
 Your restaurant Belcanto has two Michelin stars. What does that accolade mean to you?
Belcanto has a very professional team … who dedicate themselves heart and soul to providing attentive service and making contemporary Portuguese cuisine [widely known]. I am very grateful for the awards. They are important for Belcanto, for the team, for the city of Lisbon and even for Portugal as a tourist destination. But with the awards comes responsibility.
We have dedicated ourselves to [advocating for] Portuguese cuisine around the world. The enthusiasm and quality that we bring to everything we do have given us many opportunities to work on different projects. When I see all that we've built, I feel enormous pride and gratitude.
Why do you consider cooking to be such an important form of expression?
Cooking is a way of sharing culture, identity, knowledge, creativity and enthusiasm and giving pleasure to those who sit at my table. It's extraordinary, the impact we can have on someone through the kitchen. I really enjoy watching reactions and feeling that people are truly happy with our cuisine and service.
What was your vision for Mesa by José Avillez? 
Simply put, I wanted to bring the best of contemporary Portuguese cuisine to the restaurant. While preparing the menu, I did ask for local input about products, taste and preferences. Even the way we will present some dishes was changed after I [experienced] some extraordinary Asian dishes here. 
Mesa is a special restaurant due to the historical relationship between Portugal and Macao. I hope it will increase interest in Portuguese culture and in Portugal as a destination.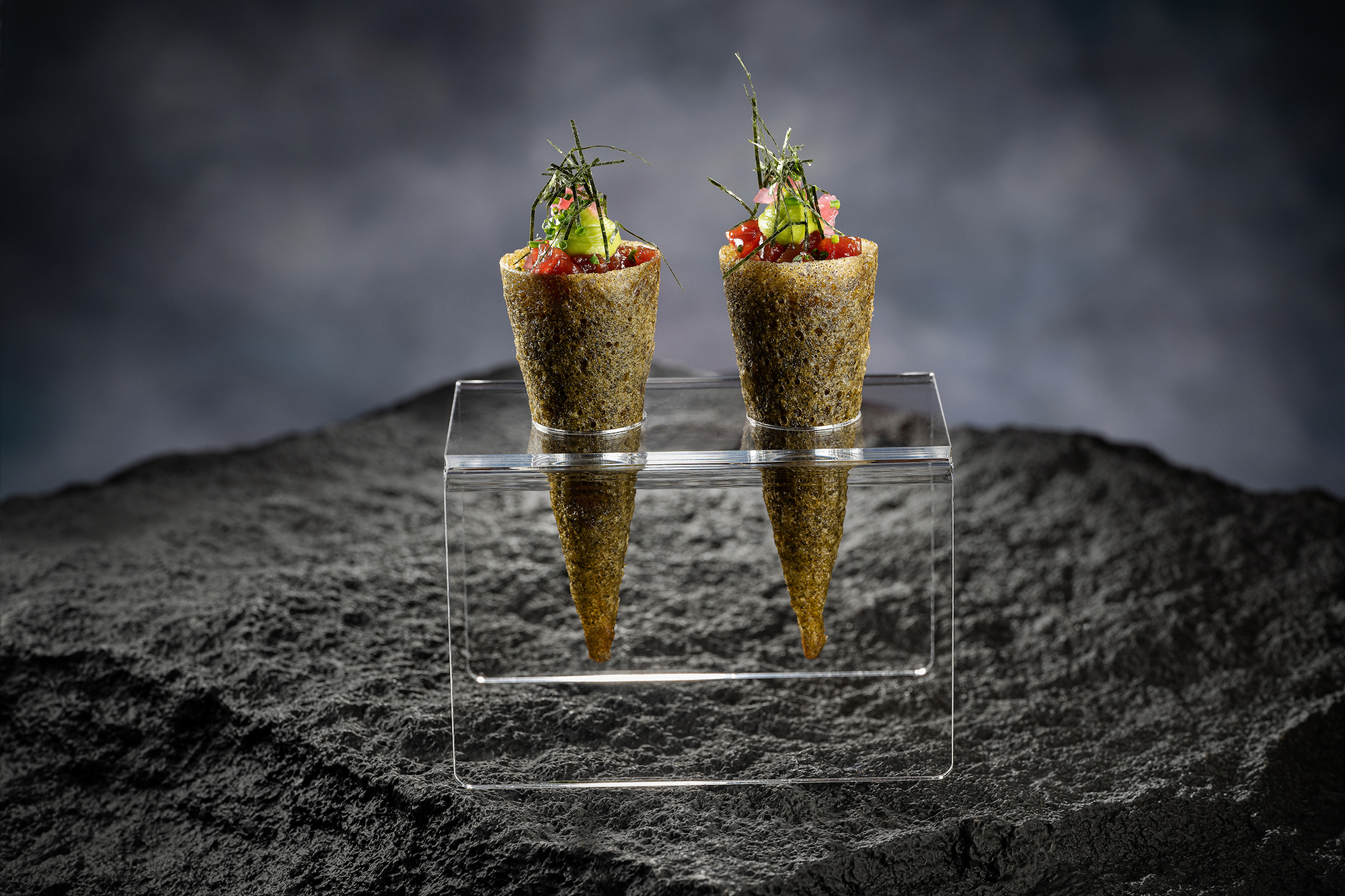 Which dishes at Mesa take inspiration from dishes you serve in Portugal?
There are some starters, dishes and desserts that are also served in some of our restaurants in Portugal. For example, our tempura cone with tuna tartare (served in Taberna Bairro do Avillez and Maré), Algarve prawns marinated with lime (Mini Bar), garlic prawn with chilli (Páteo Bairro do Avillez and Maré), creamy codfish with eggs (Páteo Bairro do Avillez and Maré) and Portuguese egg tart millefeuille (Páteo Bairro do Avillez), to name a few.
What qualities make a restaurant like Mesa so special?
Mesa's décor – in shades of white, black and gold, with [Eastern] inspiration – was curated by the famous designer Karl Lagerfeld. The atmosphere here is sophisticated and comfortable.
A restaurant is made up of countless details, though, some visible and others subliminal. Everything counts: the location, the atmosphere – the décor, the lighting, the music, the organisation of the tables – the rhythm of the service, the presentation, the taste, the textures, the temperatures. The goal is to create a pleasant moment that involves all the senses and stays in the memory.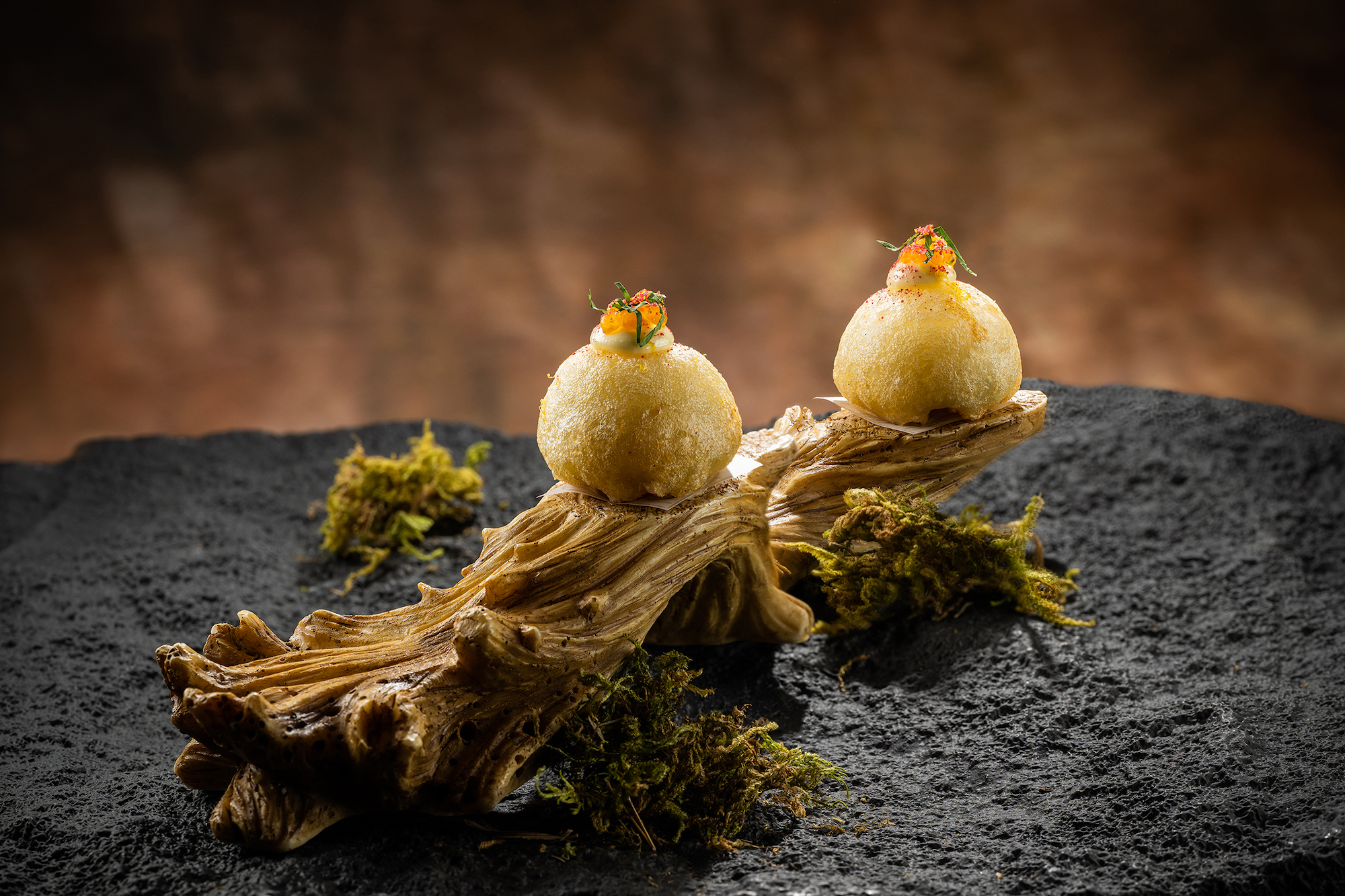 What's your definition of comfort food?
The creamy codfish with eggs might be my favourite Portuguese dish when I'm looking for comfort. It's prepared with flaked cod mixed with onion, shoestring fries, eggs, minced parsley and olives. It transports me to my childhood.