The Four Seasons Macao has been setting new standards of luxury for the past 15 years
The Four Seasons Macao has been setting new standards of luxury for the past 15 years

Link copied
The hotel's 15th anniversary is a great time to experience some of its many evolutions and improvements, but its exceptional hospitality remains unchanged.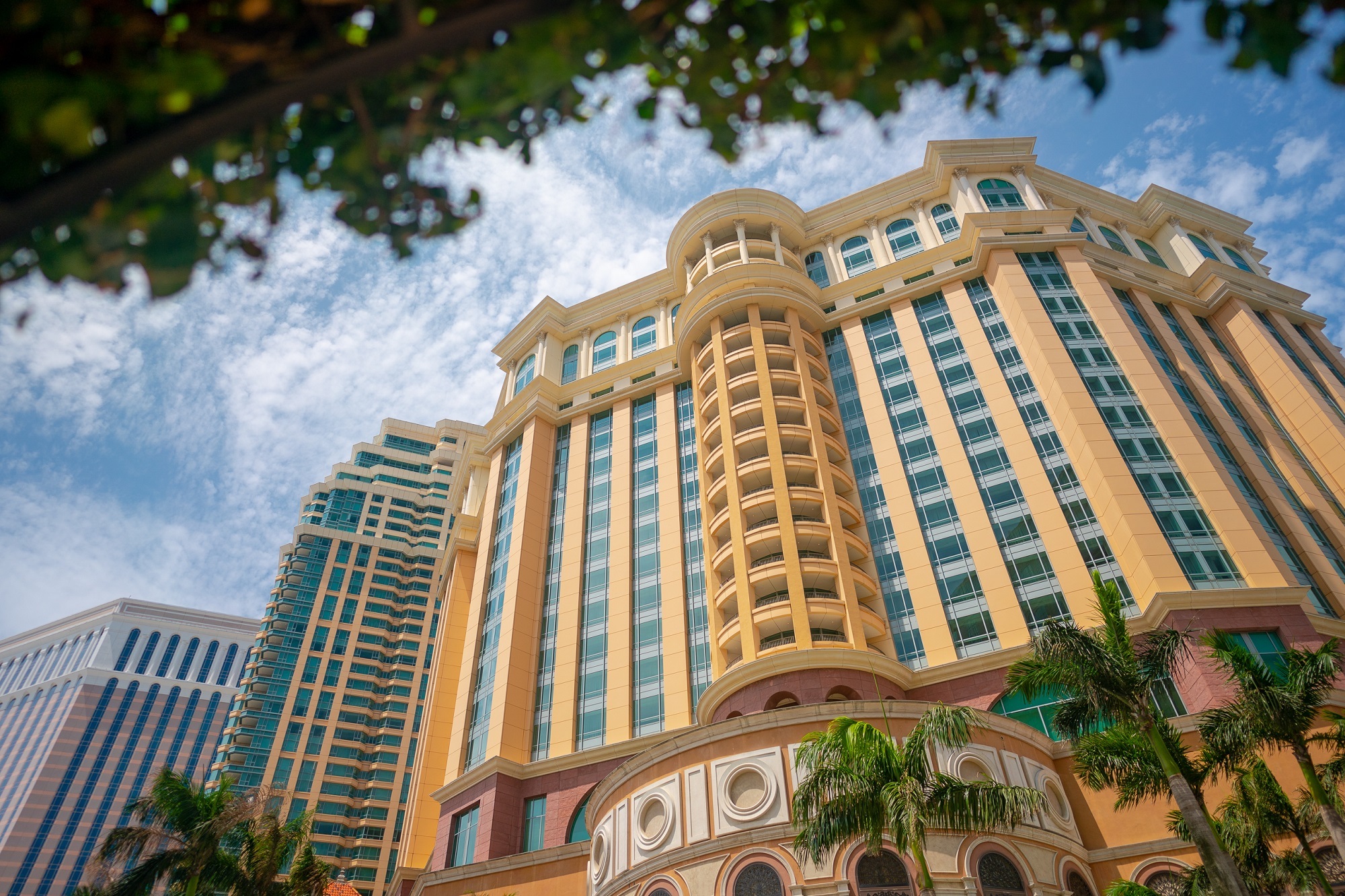 It's hard to imagine Macao without the alluring glow of the Cotai Strip. But just two decades ago, the area was still an undeveloped plot of reclaimed land joining Taipa and Coloane islands. 
All eyes turned to the Strip in 2007 when Sands China Ltd. opened the groundbreaking The Venetian Macao, followed by the Four Seasons Hotel Macao next door just a year later. Embodying Western elegance, the Four Seasons set a new benchmark for luxury in the city with 360 beautifully appointed rooms, a serene spa, Michelin-starred restaurants and duty-free designer shops.
The hotel quickly became the place to stay for well-heeled travellers from all over the world – and that much hasn't changed. But instead of resting on its laurels, the Four Seasons has continuously renovated its restaurants, added a tower of luxurious suites and introduced new services to provide consistently exceptional hospitality. 
As the property celebrates its 15th anniversary, we've rounded up a few of the most significant changes at the hotel since the opening, plus a few new experiences to book as the seasons change. 
1. Taste the classics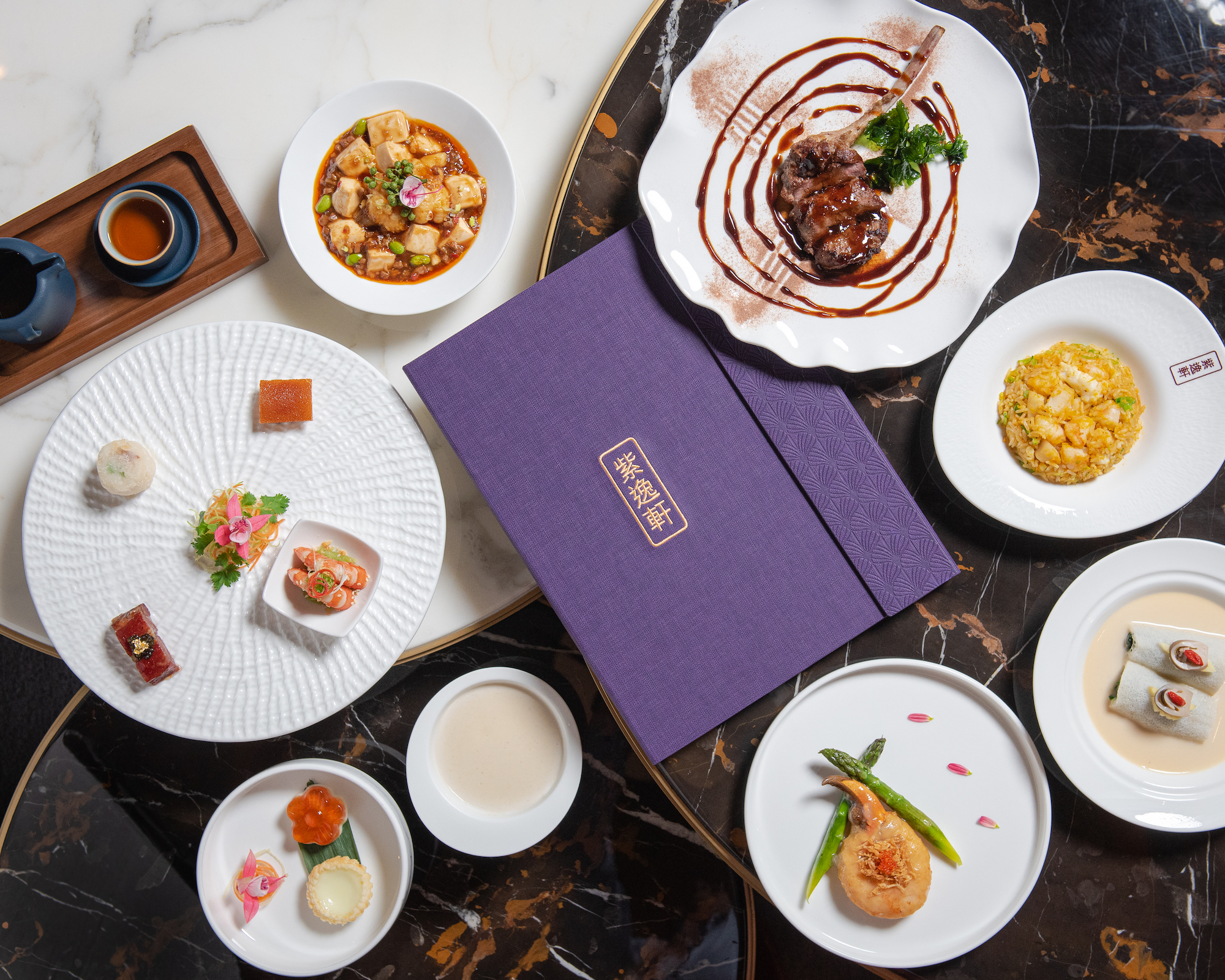 For Cantonese cuisine lovers, Zi Yat Heen needs no introduction. The restaurant opened with Four Seasons in 2008 and has scooped up many awards since. It's been a Michelin-starred restaurant for 14 years in a row, held a Black Pearl diamond rating for six consecutive years, and also boasts a Forbes Travel Guide Five-Star rating. 
Executive Chinese Chef Charles Cheung, who took the reins in 2016, keeps things interesting with new additions to the menu year after year, plus innovative twists on authentic Cantonese dishes. Neither can you argue with the 1,000-label wine list, offering bottles from boutique estates in Burgundy, Bordeaux, Rhône Valley, the Douro Valley and Sicily, among other prestigious regions. 
Now that 15 years have flown by, Zi Yat Heen is celebrating with a nostalgic "Classic" menu featuring some of its best-loved dishes. Available through 30 September, the seven-course menu spotlights a couple of dishes on the original 2008 menu, plus new delights added over the years.
Among the selections are the classic barbecued suckling pig, which starred in 2008, along with the delicious crispy crab claw with shrimp mousse, introduced in 2009. More recent creations – like the barbecued pork with Kristal caviar and delicate egg white with pomelo, coconut milk and ginger tart – showcase the restaurant's evolution.
2. Enter ramen paradise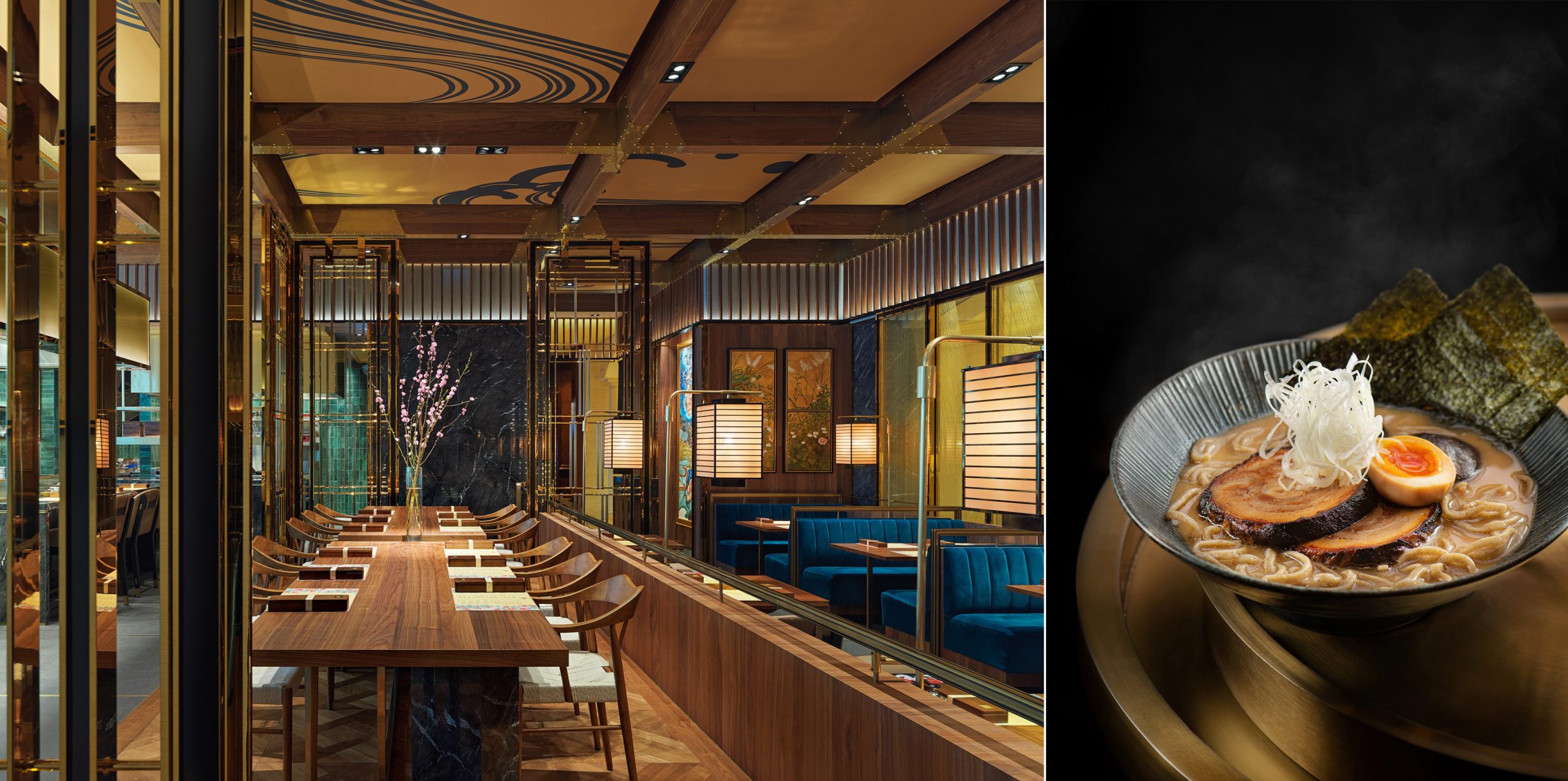 Elsewhere in the hotel, recent changes have injected fresh energy into the city's dining scene. In 2021, the Four Seasons transformed Bar Azul – a swanky lounge known for its innovative drinks and cigar bar – into Ohte Ramen. A haven of tranquillity, the sleek Japanese eatery is kitted out with wood furniture, kimono-inspired fabrics and a large open kitchen where you can pull up a counter seat to watch the chefs at work.
Heading up the culinary team is Executive Chef Benjamin Lim, who has mastered classic ramen styles like tantanmen (spicy pork broth), tonkotsu (rich pork broth), and sh­oyu (chicken soya sauce broth). Keeping with tradition, Lim and his team make the noodles and complex broth fresh daily using special flour and water from Japan. Beyond the delicious noodle soups, chef Lim also serves snacks like A5 Kagoshima wagyu sandos, gyoza, tori karaage (Japanese fried chicken) and even sake pops – a refreshing way to end the decadent meal. 
[See more: Ohte Ramen: Crafting a luxurious ramen experience at Four Seasons Hotel Macao]
3. Make time for tea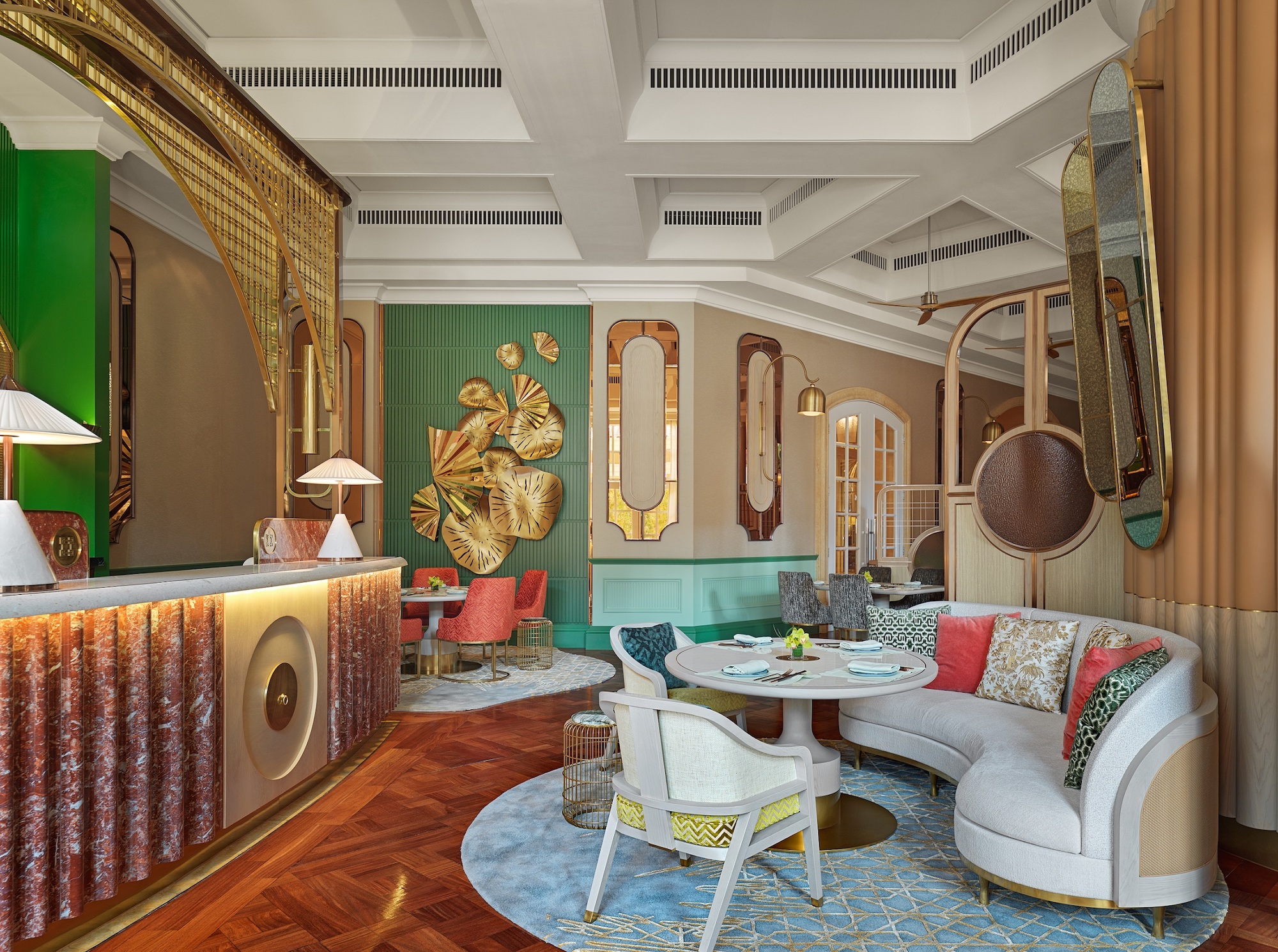 Windows, the hotel's original all-day international restaurant, also saw a major revamp in 2021 morphing into Xiao Ting (meaning "dawn pavilion"). The refreshed atmosphere feels light and airy, featuring uplifting colours and contemporary artwork – a perfect backdrop for the updated menu, offering both Chinese and Western dishes, indulgent afternoon teas, smoothies, wine and cocktails. 
This autumn, you can experience the transformation first-hand with the new Helena Rubinstein Afternoon Tea. Running through 30 September, this limited-time collaboration with the global cosmetics empire is as beautiful as it is delicious. Presented on a black and white chessboard, the menu's delicacies range from crab cake pâte à choux with coconut and lime to Avruga caviar and aubergine blinis, yuzu meringue pâte sablée and luscious blackberry and white chocolate mousse cheesecake. 
In addition to the signature teas, coffee and champagne on offer, diners can also peruse the cafe's Tea Bible. Featuring over 25 types of premium teas – from oolong to rooibos, black and herbal – the bible offers insightful details about each variety, alongside tea-pairing recommendations.
4. Stay in grand style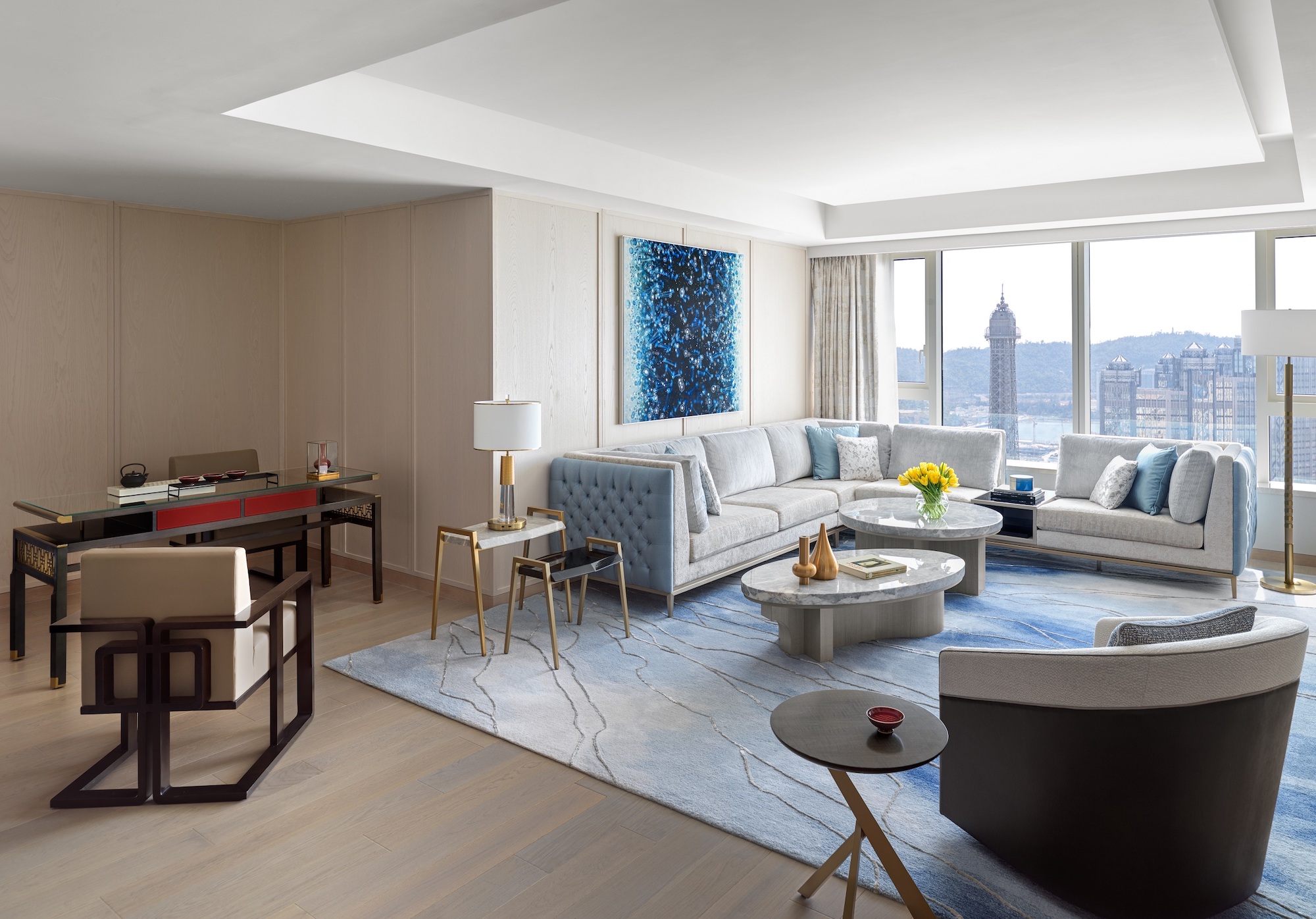 Not to be outdone, the hotel's accommodations have expanded and evolved in recent years with the addition of The Grand Suites at Four Seasons in 2020. Home to 289 residential-style spaces, the all-suite tower instantly raised the bar with its minimalist, contemporary design, round-the-clock butler service and Michelin-starred in-suite dining.
Guests at the Grand Suites certainly don't lack room to stretch out. The suites range from the generous 160-square-metre one-bedroom Dynasty Suites to the 455-square-metre Skyview Villas. The latter are a sight to behold: Set on the 39th floor, these duplex villas offer up to three bedrooms, a massive living room, dining room, kitchen, private fitness rooms, steam and sauna rooms, and even a private terrace with a plunge pool overlooking the Cotai Strip. 
The huge suites make a lasting impression, while meticulous touches – like an elegant tea ritual upon entering the suite, relaxing bath rituals and personalised grocery shopping – underscore The Grand Suites' level of service.
5. Immerse yourself in art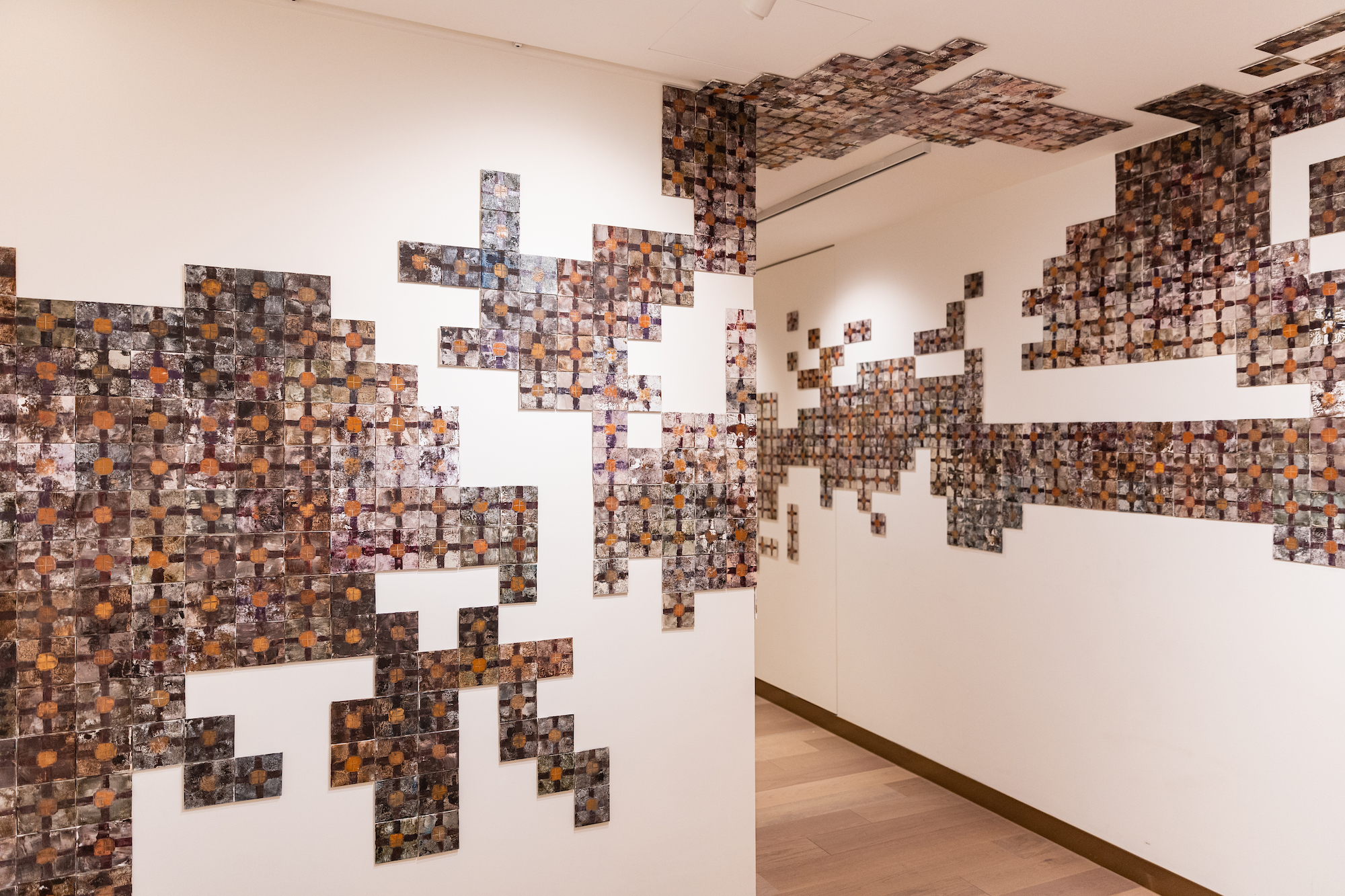 Adding another feather to its cap, Sands China unveiled the Sands Gallery in the Grand Suites tower in 2022 to cultivate Macao's creative scene and further art appreciation. Since opening, the permanent art space has helped local residents and travellers alike discover local talents and dive into a wealth of art and culture.
Over the last year, the gallery has curated exhibitions dedicated to modern Chinese calligraphy, oil and watercolour paintings, ceramics, photography, video and more. If you swing by before 15 October, you can catch an exciting Art Macao exhibition dubbed "Behind the Forms: Aesthetics of Contemporary Art", which brings together a trio of local artists – Lei Ieng Wai, Leong Chi Mou and Lai Sio Kit.
6. Plan a pool party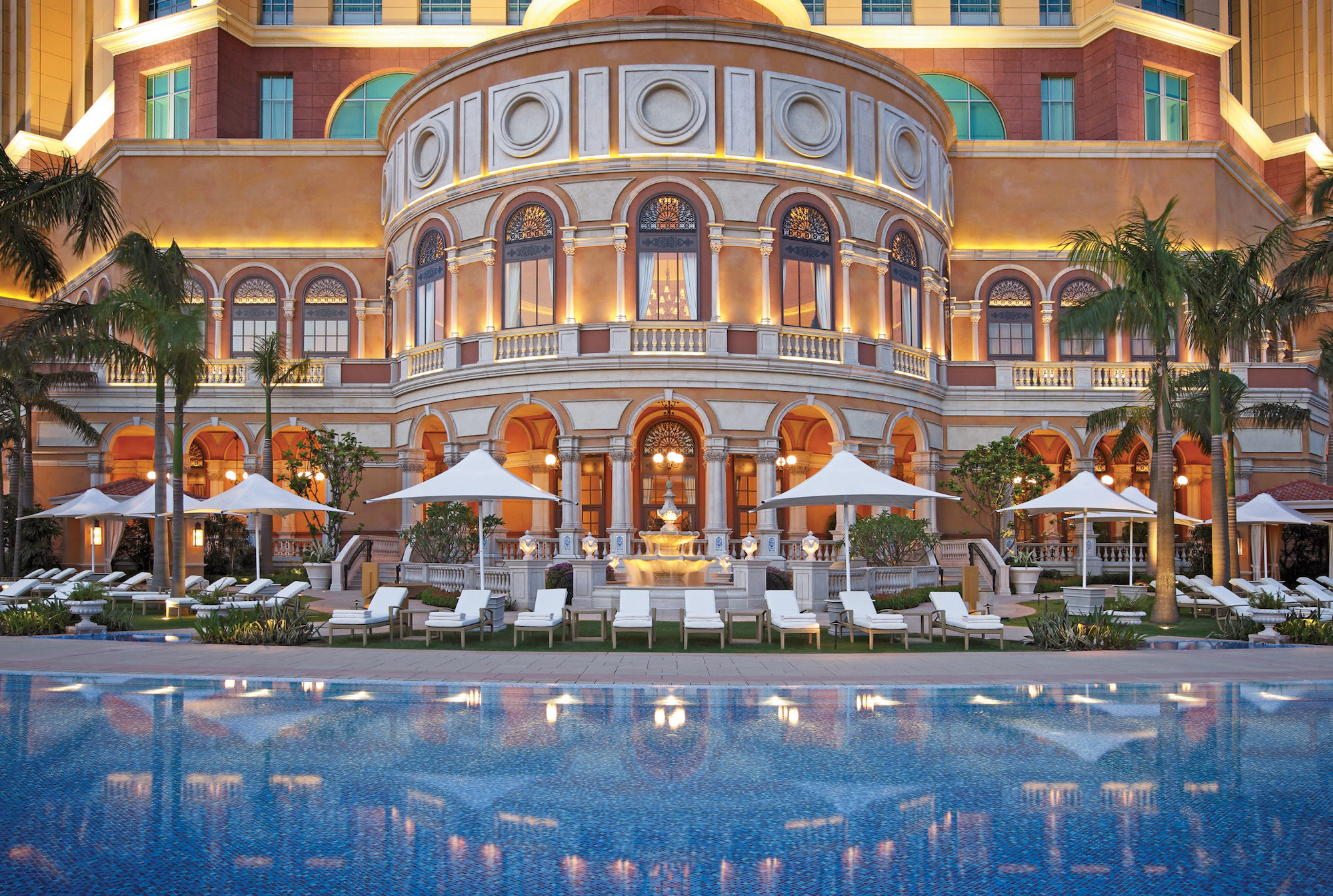 Since the hotel's opening in 2008, the Four Seasons pool deck has been one of the most sought-after places to soak up the sun in the city, and it's easy to see why. The lush outdoor space has five pools (including a lagoon pool with a waterfall), 13 cabanas, a whirlpool, and Splash – a pool-side restaurant serving casual Western bites like tacos, burgers, salads and pizzas. 
Over the years, the pool has become a popular space for weddings, corporate gatherings, product launches, and other special occasions. Weddings are particularly atmospheric thanks to a cascading waterfall and shimmering pool that provides an ethereal backdrop on the big day. Whether you're craving an ice-cold mojito or planning a big celebration this autumn, the Four Seasons pool deck is the place to be on a sunny day. 
7. Shop autumn collections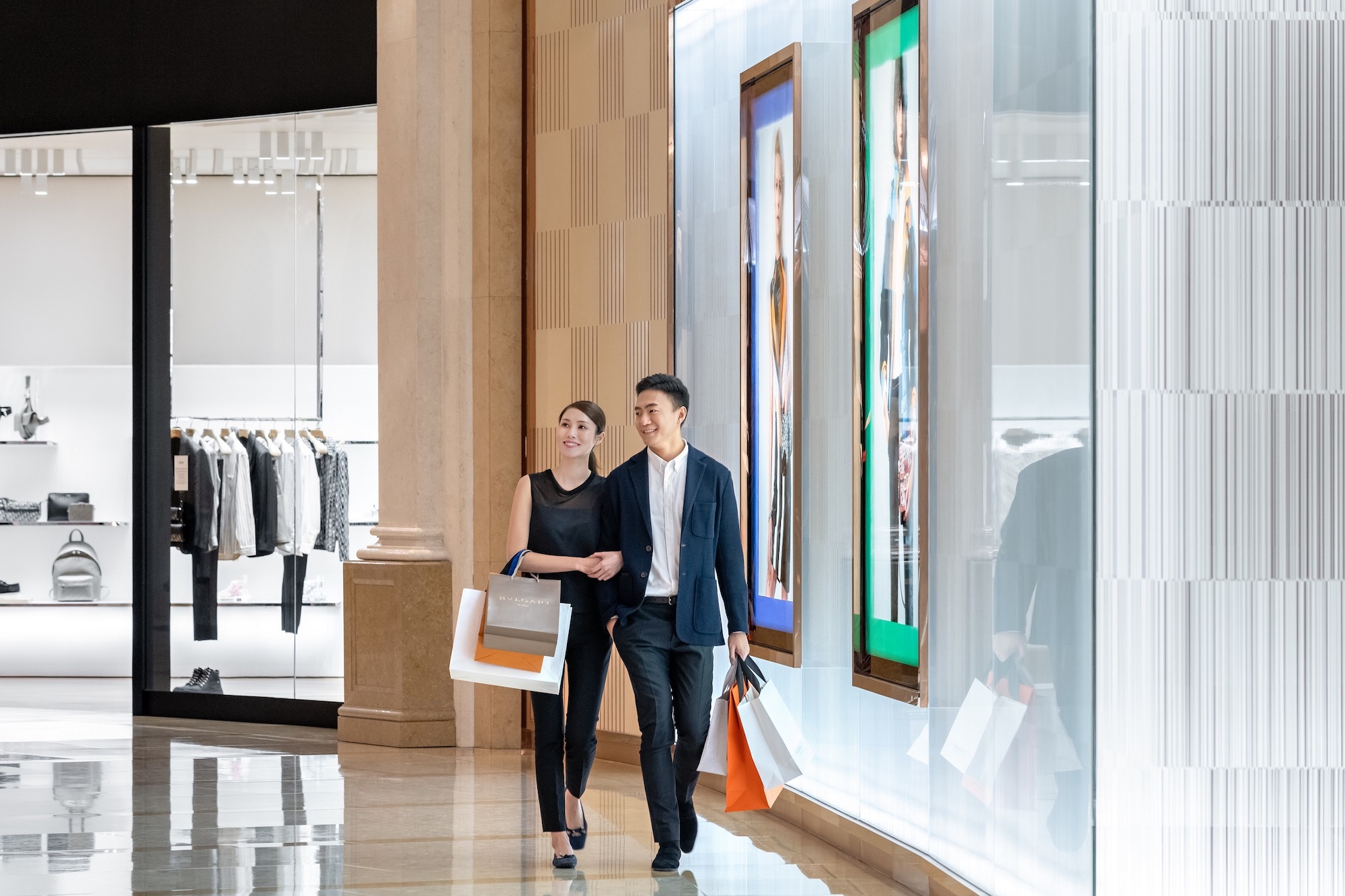 Considered Macao's first five-star mall, the Shoppes at Four Seasons debuted in 2007, when the city's designer retail scene was still nascent. Fifteen years and one award-winning renovation later, the Shoppes has remained one of the most sophisticated places to discover the latest collections from top-tier designers like Cartier, Chanel, Fendi, Gucci, Hermès, and Louis Vuitton.
Today, you'll find over 150 premium brands and a new concept store called the House of Jewels. Opened earlier this year, this salon invites its clientele to enjoy champagne as they try on beautiful watches, precious gemstones and dazzling diamonds from coveted European brands. 
For the ultimate shopping trip, hire a personal style consultant, limo service and have your bags delivered to your hotel room. With such conveniences, lucky guests will have more time to explore the best of Macao or simply relax and enjoy 15 years of ever-evolving Four Seasons experiences. 
---
Ready to book a getaway at the Four Seasons Hotel Macao or The Grand Suites? Learn more about the world-class culinary journeys, refined accommodations and top-notch leisure facilities here.