Vegetarianism in Macao: 'a good step in the right direction'
Vegetarianism in Macao: 'a good step in the right direction'

Link copied
Meat-free menus are the way ahead - for the environment and for ourselves - say Macao's veggie restaurateurs.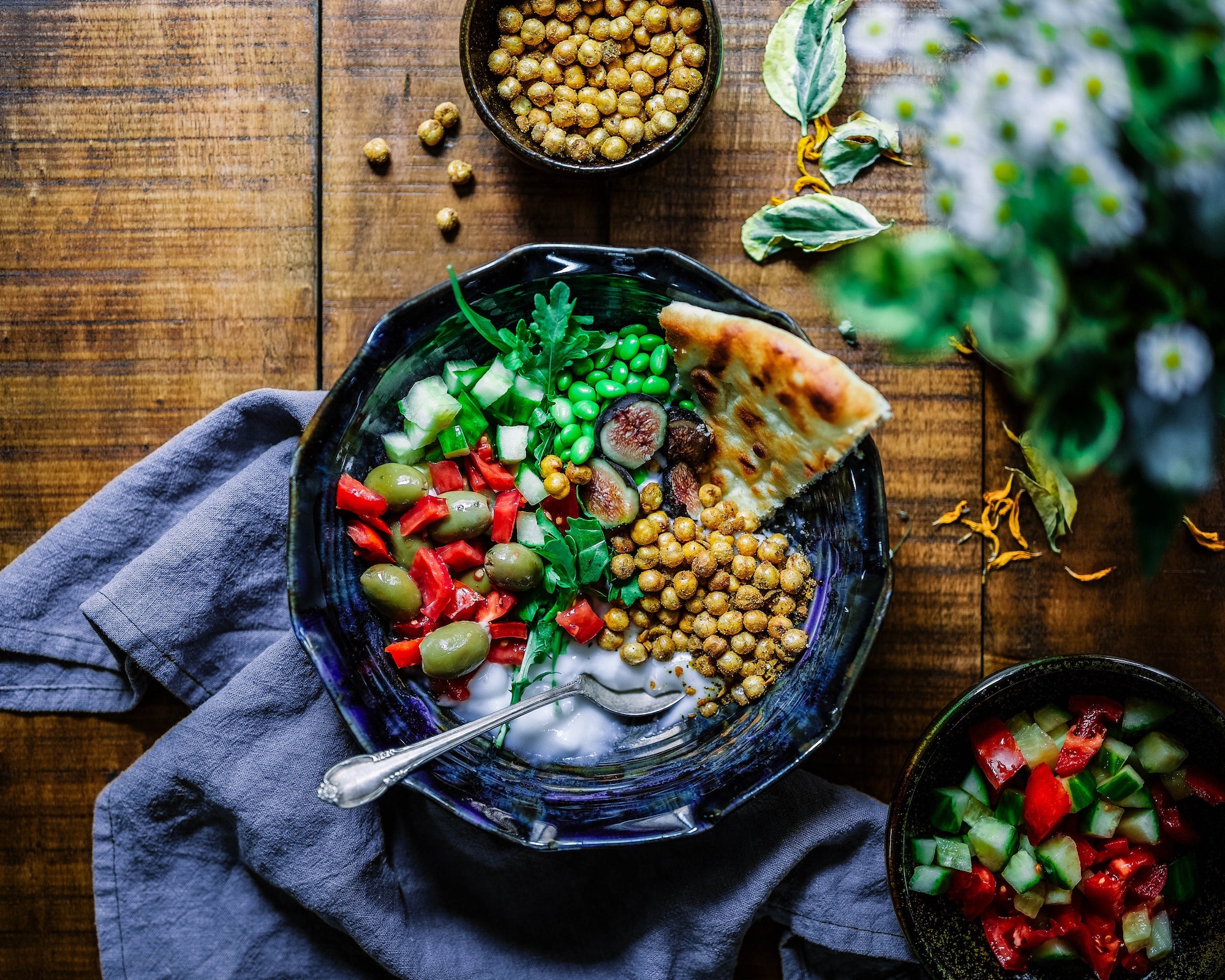 The Macau Association of Vegetarian Culture (MACV) survey results is a good step in the right direction and that it's the first giant contribution, says The Blissful Carrot co-founder Alyson Lundstrom. Baron Lo of Puffin Café also says that it shows that if given the chance, Macao would consume more meatless meals: "It's just a matter of availability of vegetarian meals."
While the results came back revealing only 1.3 per cent of residents are full-time vegetarians, based on a sample size of 313 adults, Lundstrom says she is still happy that they – MACV and the Macao Research Centre – did the survey at all: "It's not easy to hold a survey like that, especially in Macao where there are so many areas to consider to get a cross-section of interviewees."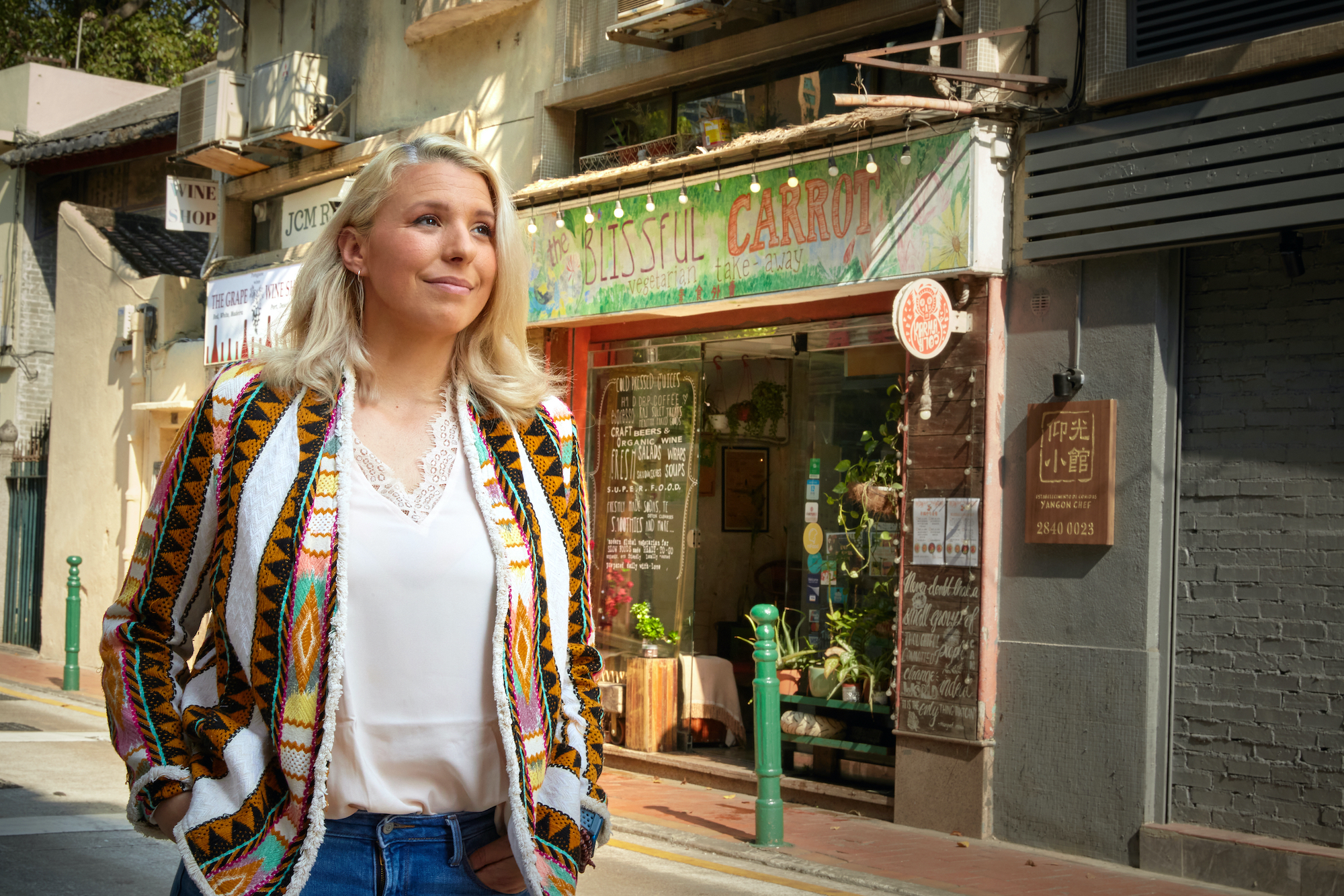 The Blissful Carrot, co-founded by Lundstrom and fellow American Marisa Randles in 2014, is located in Old Taipa Village, along Rua Direita Carlos Eugenio, where they serve an assortment of filling vegetarian meals like the Green Goddess Bowl and Breakfast Burrito.
Asked what she thought of the sample size, she points out that due to circumstances last June – after the Covid-19 outbreak – of when the survey was conducted, results could have been skewed.
Last June, Lundstrom says that they saw a surge of people coming into their store. "This was right after the pandemic first began. The pandemic's going on, everything's kind of up in the air and the one thing people felt like they could control was their personal health. 'Make myself as healthy as possible so that I can have the most immunity from this mystery virus' basically. And so we saw a lot of new faces in our shop of people who were just trying to eat healthier."
For survey improvements in the future, Lundstrom suggests a bigger sample size while also placing the survey on a public platform accessible for a wider number of people to click into: "Maybe trying to put it into different settings, like school settings or public government settings. Or just trying to get more information from different people would be great." Nonetheless, there was some good general information from it, says Lundstrom. "The effort they put in at all is fantastic in my perspective."
As for the Vegetarian Map Macao, Lundstrom says it's great. "I like that it's kind of multilanguage-friendly and it also covers a lot of the restaurants that people widely know." She also shares how helpful it is when out and about. "I can't search in Chinese, so I often end up on English Google, doing the best that I can to navigate that. And now there's a map that will point me right to it."
Lo also says the map is really helpful. "For me, it would be even better to include restaurants and other food establishments that aren't completely vegetarian or vegan, yet offering a wide selection of vegetarian meals. This would help them promote more veg meals."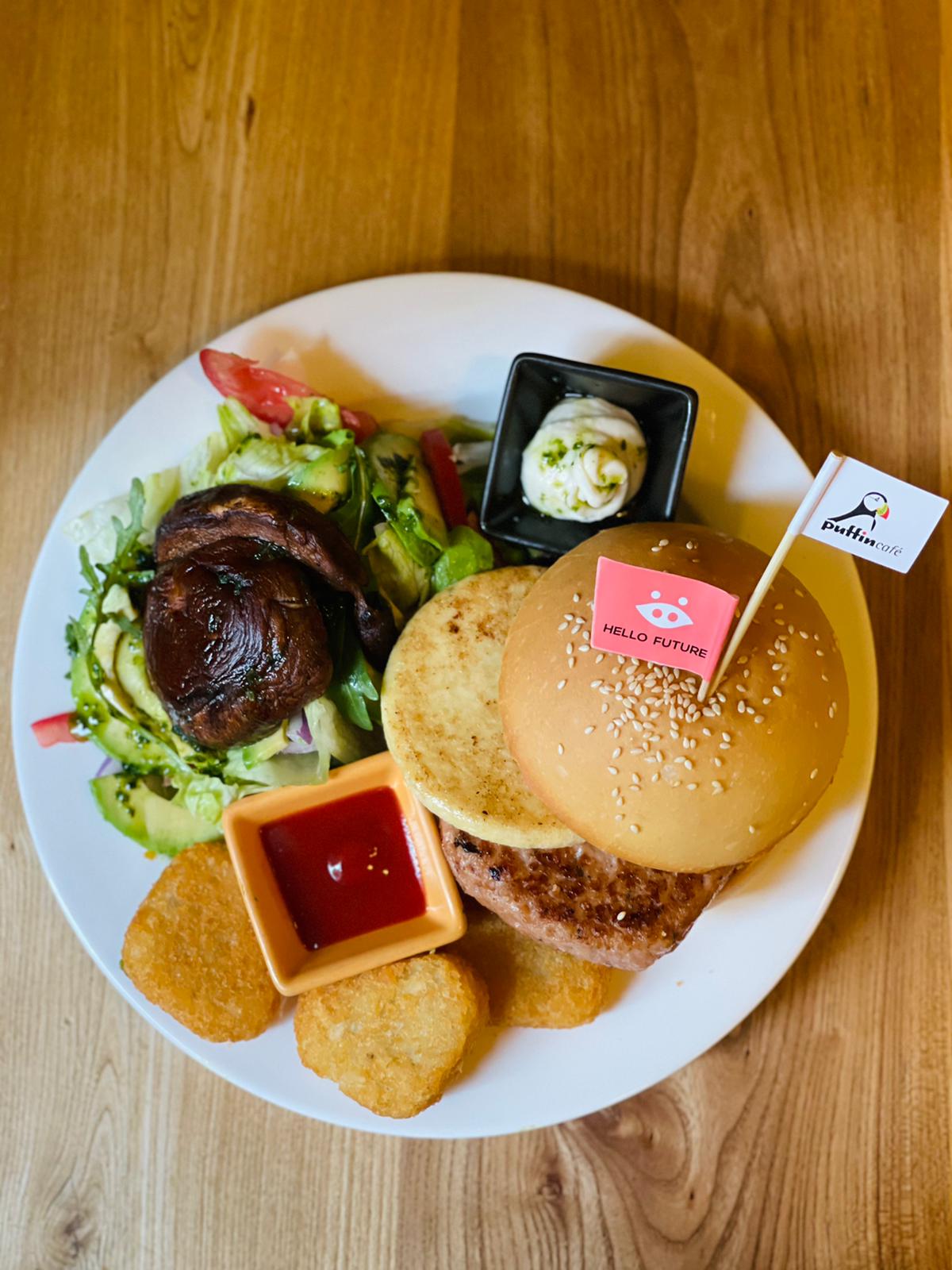 First moving to Macao and founding Puffin Café in 2012 with business partners, 44-year-old Hongkonger Lo became its sole owner in 2019. With more control, he started promoting more vegetarian products, with 80 per cent of his menu made of vegan or vegetarian meals. Located near the Ruins of St Paul, along Rua de Santo António, some of their most popular dishes are the Impossible Java Wrap and Portobello Falafel Burger, with their Vegan Barbarian Pasta rising in popularity.
"I think we need to change the dialogue into just offering people more plant-based options to give them the choice to have a more flexitarian type of diet," adds Lundstrom. "I think it's absolutely positive that every restaurant should consider having a plant-based meal. It doesn't necessarily have to have the title of vegan or vegetarian. We just need to make them the norm."
"The map is headed in the right direction. It took them seven months to put together," she continues. "This was a passion project for a couple of people who worked after hours to get it done. So all that said, it's an awesome piece of work to show for that."
The survey also revealed that 30 per cent are willing to eat more meatless meals if more vegetarian restaurants or options were available, which Lo sees as inspiring. "This is a good opportunity for vegetarian restaurants, since the consumers are giving us the idea that we should create more veg products for them."
Lundstrom also pointed out that the results showing only 31 per cent of respondents said they ate at least one meal a week that is vegetarian shocked her. "That is kind of concerning to me. That means out of the 21 meals a week, only a single one is vegetarian. That's only 4 per cent of your diet is plant-based. We need to increase that number," she says. "I'm not so concerned about increasing the 1.3 per cent as I am in increasing that 31 per cent."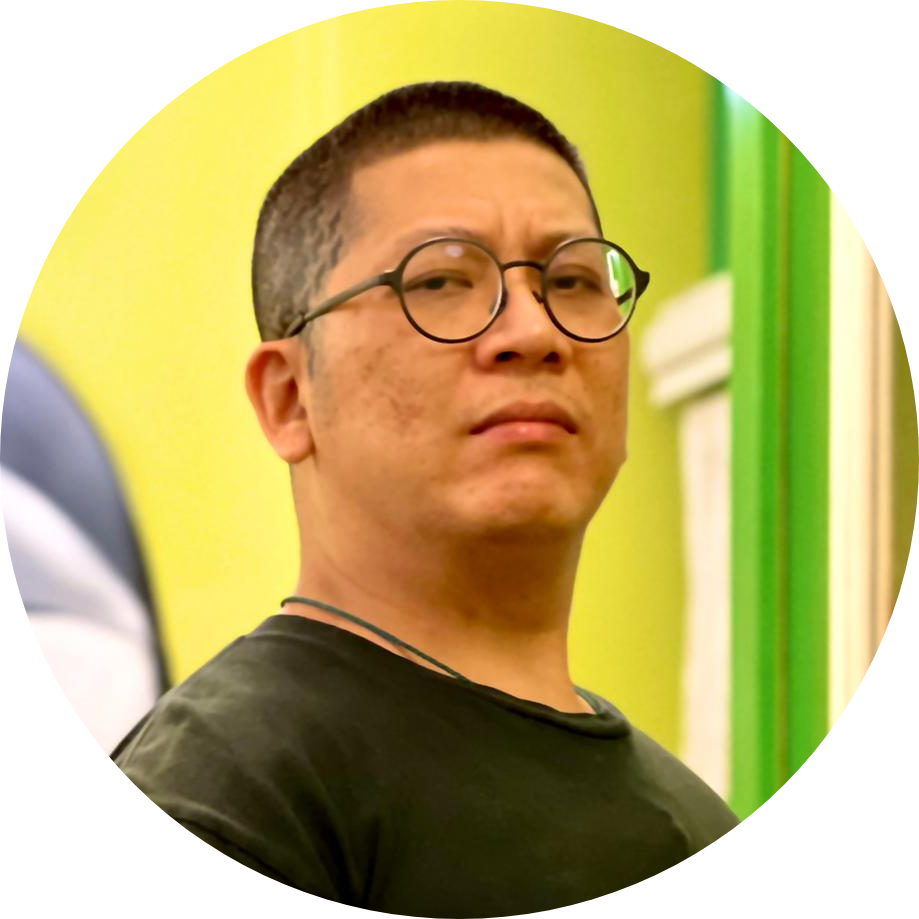 Lo says that it's very important to consider more vegetarian options for health, ethical and environmental reasons. "This diet is more sustainable, healthier and more ethical compared to consuming meat. Based on my experience,  a vegan diet is richer in nutrients. The diet consists of more fibre, antioxidants, beneficial plant compounds and other vitamins. However, it is still best to have a well-balanced diet with nutrient-rich whole plant foods."
"Moreover, vegan diets may reduce and even reverse diseases, like Type 2 diabetes and cancer. Since the body doesn't absorb high levels of unnecessary sugar, fats and cholesterol that interrupts with the function of cells," says Lo, adding that: "Still, one has to have a balanced vegan diet as per what the body needs."
A vegan since 37 years old, Lo says he spends less on meals compared to when eating meat. "Vegetables are not as expensive as meat. For a simple vegan meal, spending as low as MOP 20 can feed 3 to 5 persons."
Elaborating further, Lundstrom says that the majority of people in Macao go into vegetarianism for health reasons, be it dietary restrictions or choosing to eat clean. There are also those who do it for religious reasons or for animal welfare and compassion issues, as well as sustainability issues. "There's a vast number of studies that have been done recently that will tell you that your food choices is a number one way to lessen your impact on global climate change."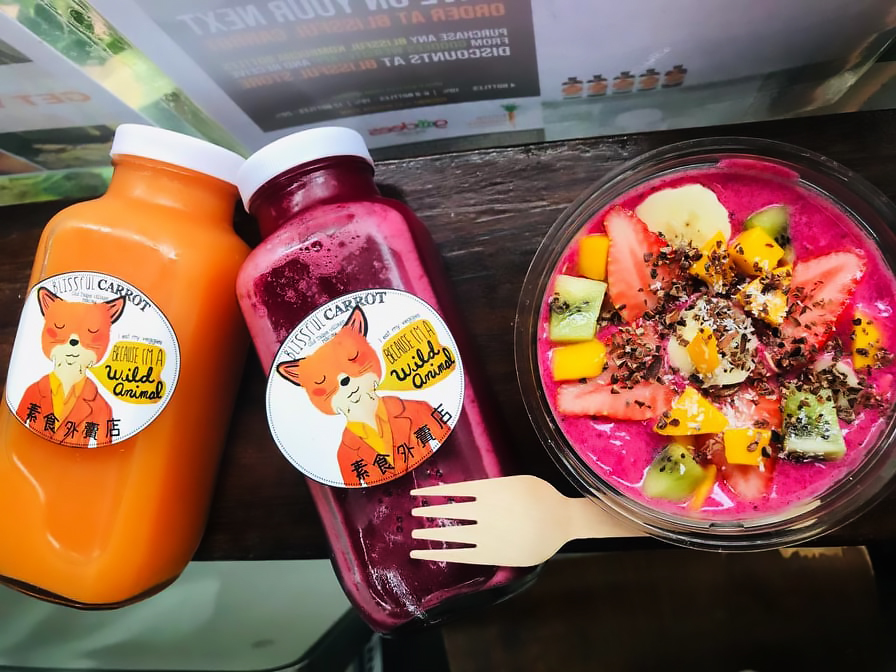 Mercedes Liu, a regular at Blissful Carrot, says she loves the curry dishes, as well as the breakfast bowls: "Their curry dishes are super yummy and filling. The breakfast bowls are also perfect to get your daily fruits in, with their housemade granola."
Liu, who is in her 20s, also adds that she drops by the store three to five times a week, saying that "as I get older, I've become more aware of what I eat each day. I am not 100 per cent vegetarian and I still eat meat dishes, but not as often as before. They say swapping for one plant-based meal a week can reduce carbon emissions significantly. In a way, I'm caring about the world I live in as I care for myself." 
"This survey and the vegetarian map is a great help for the community not only for the consumers but for the restaurateurs as well. This could promote more veg products in the future," says Lo. "As a vegan for animal rights, this is highly appreciated."
"The train is already moving so we need to jump on sooner than later and the Macao Vegetarian Association has done a wonderful job in having this survey done and the map's going to make a huge impact in making it more available to everybody which is one of the reasons why people said they hesitated towards vegetarianism is lack of availability," says Lundstrom. "Macao has made the first big step into getting on a global movement. More than half of the world's largest food companies are working on plant-based options right now and it's already begun."
In line with their mission, Blissful Carrot has partnered with farm-to-table initiative Mighty Greens and Macau Language Exchange and Culture Promotion Association (LECPA) in a three-hour event allowing people to see and experience the beginning and the end of the food cycle to increase awareness of our diet's impact. Called "Fighting Climate Change with Diet Change", the event is happening on 15 May, with participation fee at MOP 450 for non-LECPA members.