'How many more restaurants can you add?' Top consultant says Macao's bid to reinvent itself will be challenging
'How many more restaurants can you add?' Top consultant says Macao's bid to reinvent itself will be challenging

Link copied
As it emerges from the pandemic, Macao seeks to position itself as a well-rounded destination, but there are obstacles according to Alidad Tash.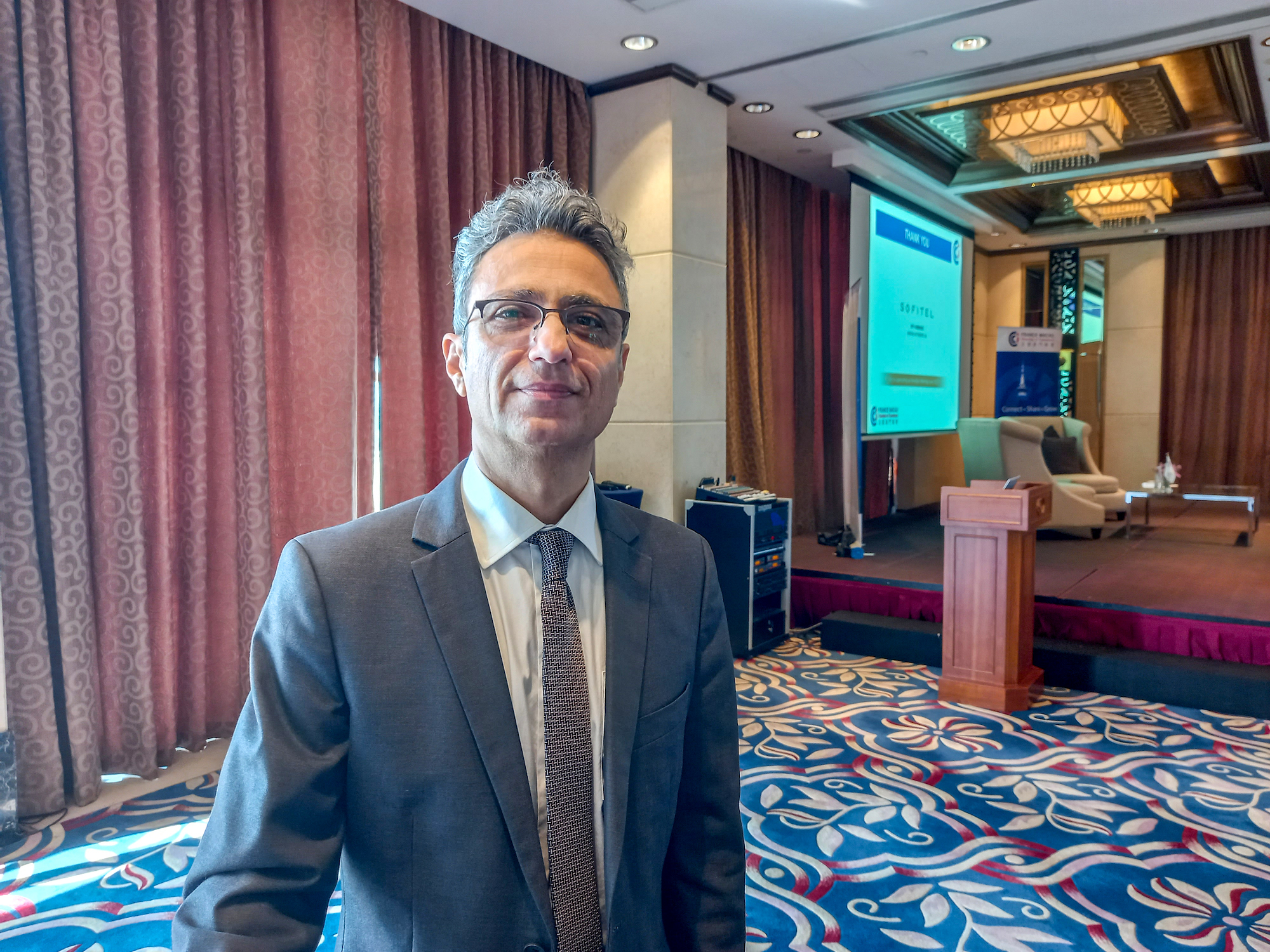 A leading consultant says Macao's attempt to promote non-gaming attractions is a "challenge" and "not something that Macao has great experience with."
Speaking to Macao News on the sidelines of a breakfast talk he gave at the Sofitel on Wednesday to the France Macau Chamber of Commerce, managing director of 2nt8 Alidad Tash said that the government also had to promote the use of English if it wanted to attract visitors from places other than mainland China.
Tash said gaming companies were willing to invest in non-gaming infrastructure "because it just looks more positive." But he questioned how successful such efforts would be.
"We already have world-class restaurants," he told Macao News. "How many more can you add? How many more shows are going to attract people to come all the way from northern China to Macao? It's a challenge, it's always been a challenge."
His comments come as JP Morgan estimated the daily average gross gaming revenue for February to date at 375 to 380 million patacas. "We continue to stay upbeat about a solid recovery path from here," the finance house said.
[See more: Gaming tax plummets as Macao counts the cost of the Covid-19 pandemic]
However, Tash cautioned that it could take until the end of the decade before gaming revenues reached pre-Covid levels, especially if the crackdown on junkets continues. 
"Junkets accounted for one-third of the gaming revenues," he said "so it'd be hard for the rest of the gaming segments to return to their own 2019 levels and make up the gap left by junkets. I think it would take until, at the earliest, 2030 for the gaming revenue to go back because we lost 30 per cent from the junkets and it's hard to make it up." 
According to Tash, English proficiency will also be key if the six gaming concessionaires are to diversify their customer base.
"Not many dealers are fluent in English," he said. "If they speak multiple languages it's definitely Cantonese and Mandarin, which is very useful. But to attract a Korean and a Japanese and a non-Chinese speaking Indonesian, you need English."
The Macao government has embarked on an ambitious plan to promote tourism internationally and has said that the majority of visitors come to the territory for shopping and dining instead of gaming.