MOP 650 million set aside to boost Macao's flagging tourism industry
MOP 650 million set aside to boost Macao's flagging tourism industry

Link copied
MOP 118 million will be used to subsidise group tours from mainland China, Taiwan and further afield; MGTO targeting younger visitors with online promotions.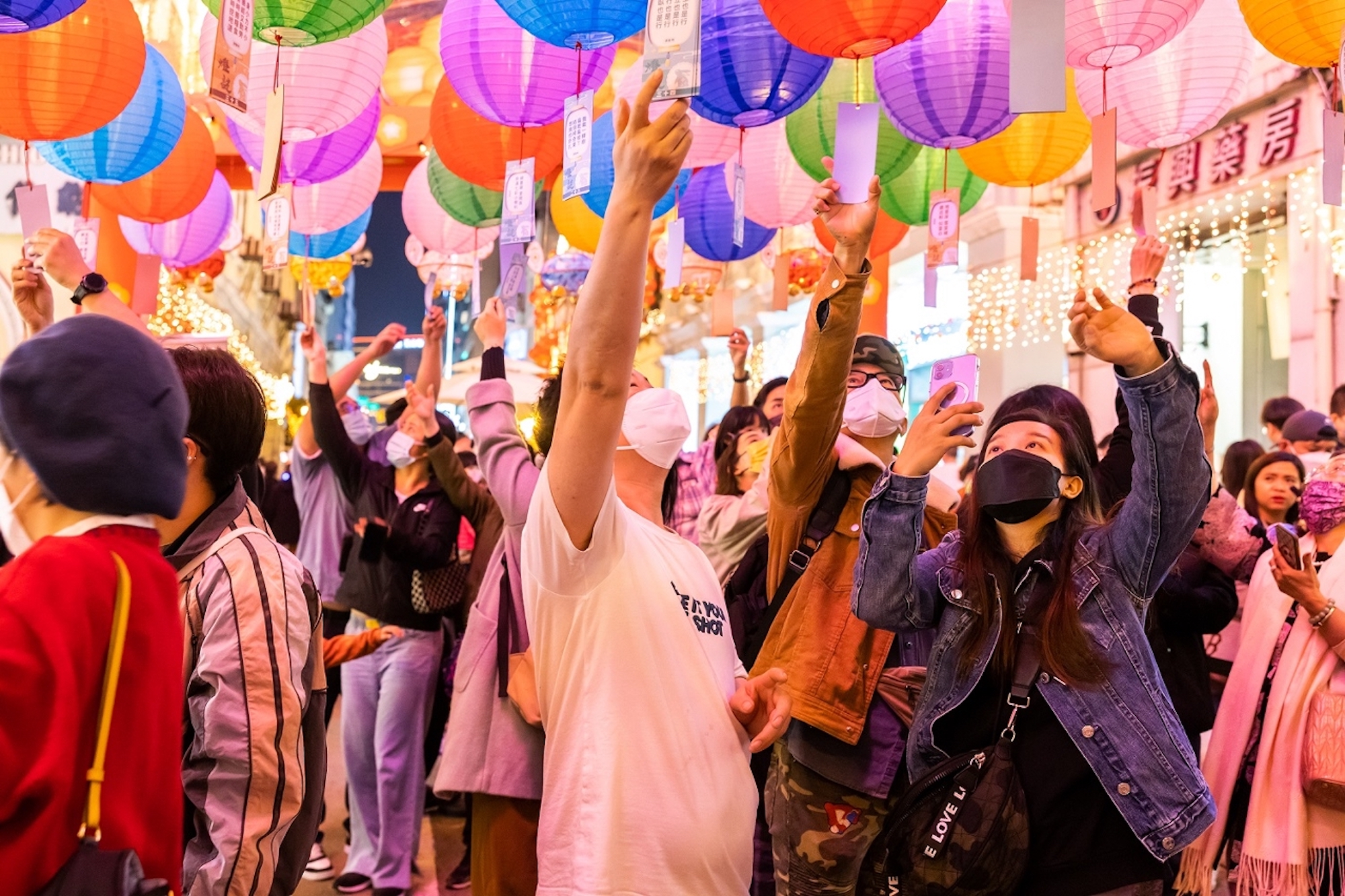 Macao tourism officials have set aside a massive MOP 650 million this year to revive the city's tourism industry, which was dealt a severe blow by the Covid-19 pandemic over the past three years.
Macao Government Tourism Office (MGTO) Deputy Director Cheng Wai Tong said MOP 118 million has been set aside for its subsidy programme for group tours, including those from mainland China, Taiwan and foreign visitors.
Cheng noted that part of the budget will be used for individual travel, MGTO's cooperation with e-commerce platforms, as well as subsidy schemes and promotion campaigns in cooperation with airlines, such as the "buy one get one free" programme that has been launched in conjunction with Air Macau.
Cheng was speaking following a phone-in programme hosted by public broadcaster TDM's Chinese-language radio station, Ou Mun Tin Toi.
He pointed out that after being affected by the Covid-19 pandemic, which first struck Macao in January 2020, for three years, local travel agencies and tourist sources need support from the government to resume their operational capacity so that tourists can come to Macao at affordable prices.
Cheng said that MGTO has discussed with Air Macau the feasibility of increasing the number of international flights to two or three a week, enabling foreign passengers to stay in Macao for "a reasonable number of days", adding that the aviation sector is still recovering their human resources one month on from the relaxation of the local government's Covid-19 prevention and control policies.
According to Cheng, MGTO's counterpart in Hong Kong and the business sector will visit Macao again over the weekend. He pointed out that the two governments will formally discuss details of joint tours between Hong Kong and Macao to promote the international market.
Talking about the government's Strolling through Almeida Ribeiro – Pilot Scheme for a Pedestrian Area during the phone-in programme, Cheng said he believed that many tourists enjoyed the five-day pedestrianisation of San Ma Lou, adding that MGTO would continue to cooperate with the Cultural Affairs Bureau (IC) in transforming local neighbourhoods into tourism resources.
Cheng pointed out that the image of Macao as a tourist destination has changed, adding that 85 per cent of the tourists visiting Macao are aged between the ages of 18 and 35, mostly females. Cheng also claimed that most of them mainly go shopping or savour delicious food in Macao, with less than five per cent coming for gambling.
Targeting young tourists, Cheng said, MGTO has carried out more online promotion campaigns in recent years, adding that the local tourism products have become "younger" and up-to-date.
IC President Leong Wai Man said during the phone-in that San Ma Lou was regarded as the city's main thoroughfare in the past, adding that its five-day pedestrianisation was a new experience that triggered more people's interest in the architecture and history of the area, and also helped promote the economy and tourism of local neighbourhoods.
There are many characteristic streets surrounding San Ma Lou, Leong pointed out, which made the benefit of the pilot scheme even greater.
According to Leong, the bureau is still considering the possible form and schedule of the pedestrianisation event to be held in the future as it is necessary to balance traffic and travel.
Macao Heritage Ambassadors Association President Lao Hon Pong pointed out during the phone-in that the 100-year history of San Ma Lou showed the change in people's lives and commercial development in Macao for a century, The Macau Post Daily reported.