After moving from Las Vegas to Macao 16 years ago, the Iran-born maths genius now ranks as an influential voice in the gaming industry and a successful entrepreneur with hobbies galore.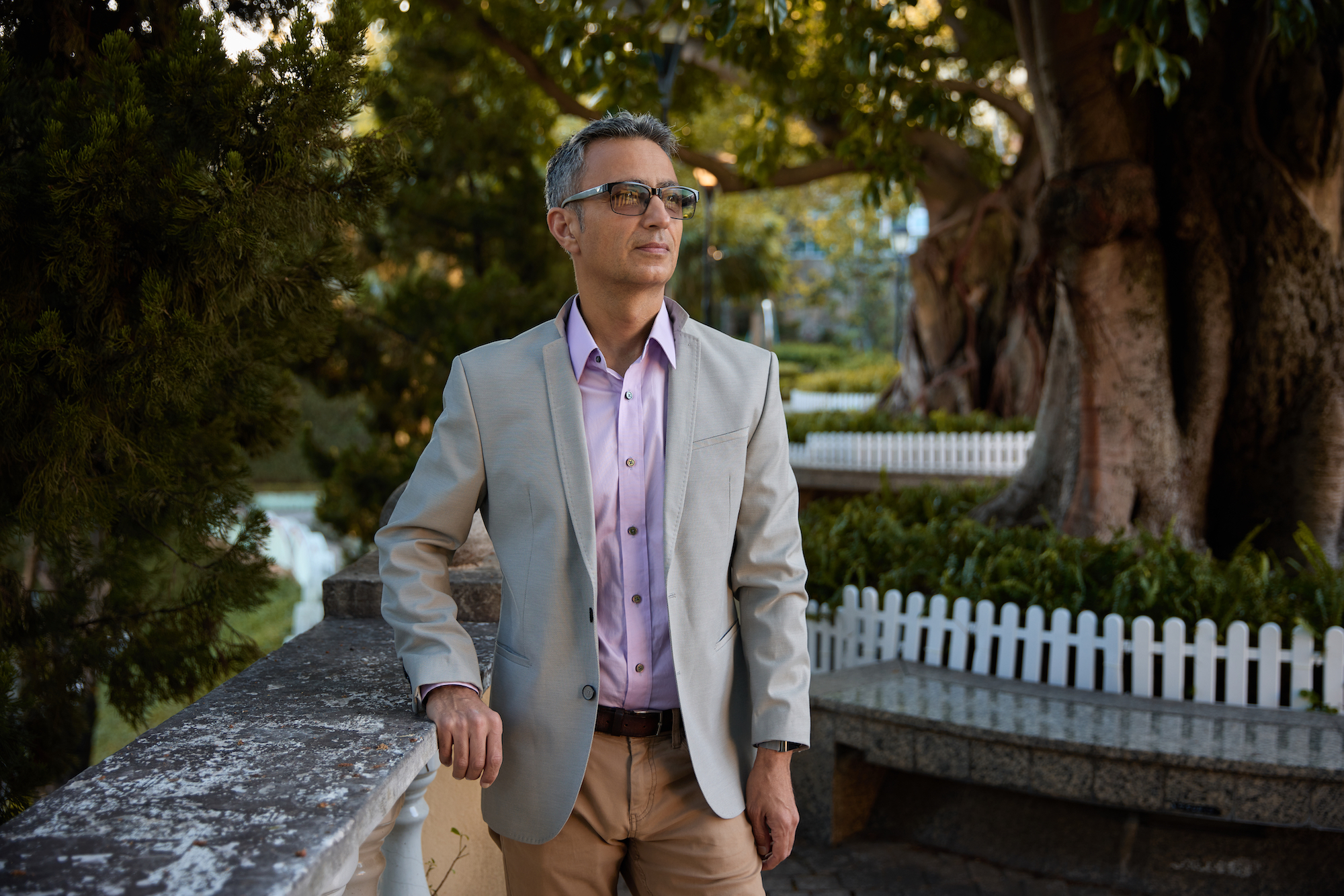 Numbers savant. Film fanatic. Devoted diarist. Chinese-Iranian-American Alidad Tash, who runs 2NT8 gaming consultancy, is the definition of an open book – and his story's nothing if not a page-turner. 
While still little more than a child, Tash left his native Iran to continue his schooling in the United States. But, characteristically, it was not long before he had mastered a new culture and language and was striding confidently towards a future as a highly successful businessman.
Born in 1965, and fluent in English and Persian, Tash is the managing director of 2NT8, a gaming consultancy in Macao with clients around the world. A fount of ideas and philosophies, Tash is almost a walking self-help tome, perpetually ready to broadcast his views on life and relay the formative journey that has taken him around the globe from Iran to the US, then on to Asia.
Tash's odyssey had its genesis at the end of the 1970s, when the beleaguered Shah of his native Iran fled the country, leaving a power vacuum that was filled by the Muslim fundamentalist Ayatollah Khomeini. As members of the wealthy elite, his family felt the strictures of the new regime strongly, especially as women were denied basic freedoms and relegated to the status of second-class citizens. 
When offered the chance to continue his education in the United States, 13-year-old Tash took up a place at a boarding school in California. His father, an agricultural engineer and entrepreneur, planned to reunite the family within a year, but the situation in Iran unravelled. Just a few months after Tash relocated to the US in 1979, militarised Iranian college students took 52 American citizens and diplomats hostage at the US Embassy in Tehran. 
A year later in September 1980, war broke out between Iran and Iraq, and Tash didn't know when he would see his family again. Back then, there was no Skype, FaceTime or Zoom – even a simple phone call had to be quick due to the expense, so they relied on letters and spoke briefly every couple of weeks.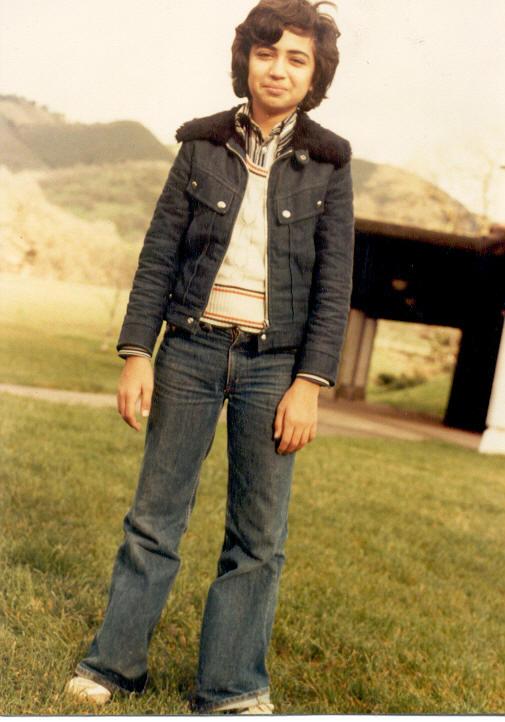 "It was 11 years before we all got back together – my dad, my mother, who ran a girls' primary school, and my kid sister. But growing up more or less by myself in my teenage years definitely shaped my personality and made me more self-reliant, and as a consequence, I'm not really a typical person," says Tash.
"I'm lucky to be very good at maths and did well at school, and living in a dorm [with American students] I refined my English pretty quickly, too. But that's not to say I didn't party and do some naughty stuff like faking an ID so I could get into clubs. I've managed to make all my stupid mistakes all on my own, but the experience has helped me grow."
Tash's affinity for numbers and letters impacts almost every aspect of his life (he even devised his company, 2NT8, based on a feng shui-inspired combination adding up to 28). He has also written in his journal every day since 1 January 1990 – a practice he maintains is highly therapeutic – which is backed up by an Excel spreadsheet tracking everywhere he has lived and for how long. In parallel, he has also recorded every film he has watched in a cinema, logging and rating thousands of flicks by language, location and genre.
"Do I like movies?" he asks rhetorically while grinning with delight. "No. I love movies."
For the record, The Best of Youth, a six-hour Italian biopic about the life and times of two brothers directed by Marco Tullio Giordana, remains his all-time favourite.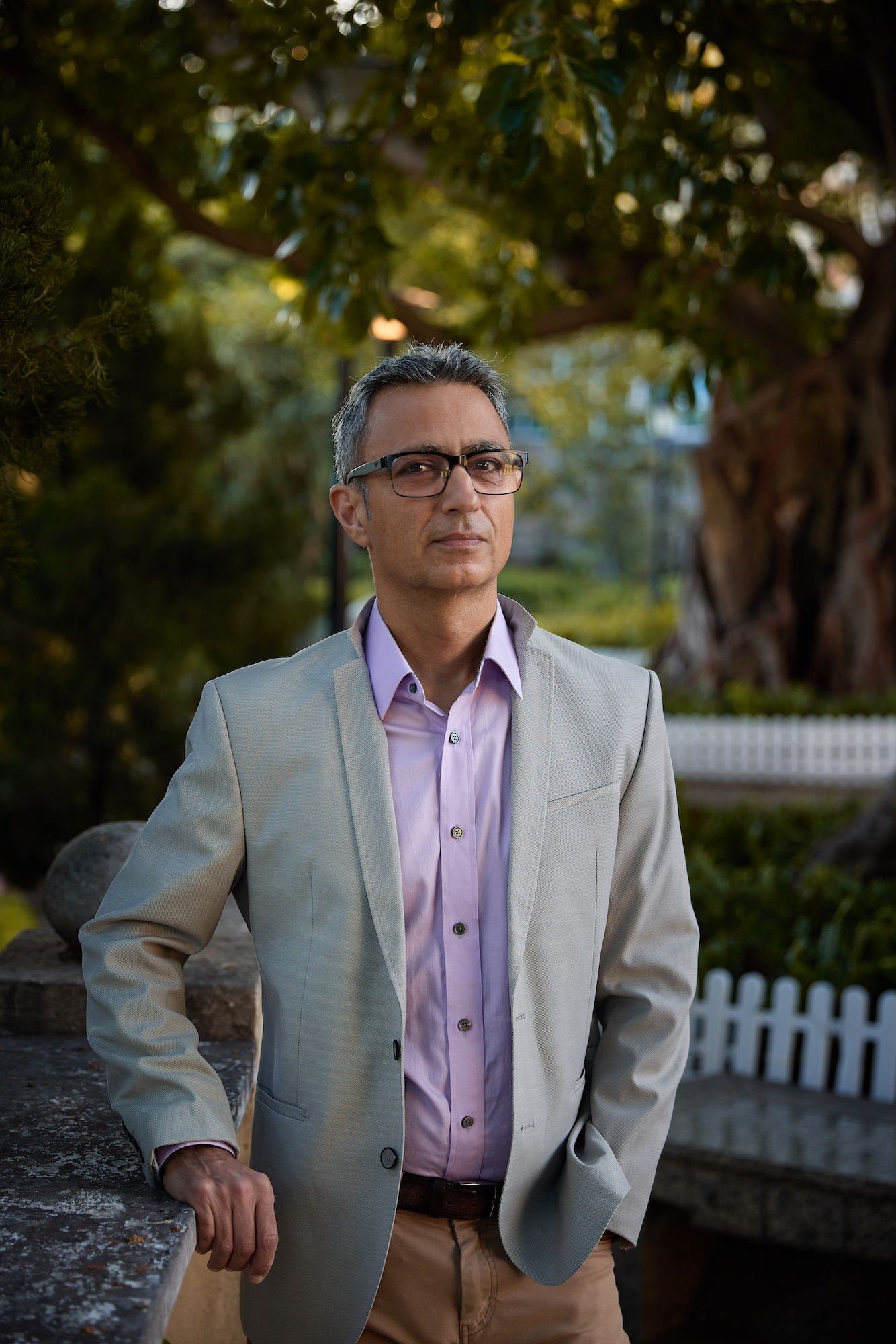 Tash, an avid reader, employs the same modus operandi to record the books he devours, noting whether it's Kindle or hardback, the number of pages, how long it takes him to read and his overall impressions.
At various times while in the US he had toyed with the idea of returning permanently to Iran, yet visiting there he realised the cultural gulf had become too wide for him to bridge. After studying in California for much of his 20s, Tash came to a crossroads when he turned 30 in 1995. "I said what the hell am I doing with my life? I got a degree in engineering and a master's in robotic engineering, but I don't like this [work]," he recalls. "So I said, what do I like to do? Numbers. I love numbers."
Possibly due to the instability of his childhood, Tash settled on the solid foundation of numbers as his speciality. "Two plus two is four, no matter what," he says. "Unlike other subjects where the answer is very long, my answer could be in a little box; the answer is 73.9 kilogrammes, yes or no? It's so easy and it's neat."
Tash embarked on a master's degree in statistics at the University of Southern California. After graduating in 1998 at the age of 33, Tash took a job as a credit card officer with Chase Card Service (formerly First USA) in Delaware and then moved to Las Vegas for a similar role. Less than a year into his job, The Venetian Resort Las Vegas recruited him as the director of strategic marketing – and that's how he entered the casino industry. 
In 2006, he moved permanently to a sister property, The Venetian Macao, having earlier worked at the Sands Macao (the property performed so well it paid for itself in eight months). However, the hop across the Pacific at first proved something of a culture shock for Tash, who had acclimated to the deserts of Nevada.  
"I was coming from the driest place in the US, and I thought 'Oh my god, I've never been so wet in my life. Who the hell can live in this place? But I'm stubborn and like a challenge," he recalls.
"And I was really lucky – the government was just opening up the casino franchises so I got in the lift just as it was going up, so to speak, and I soon got the measure of Macao" says Tash.
He hit his stride at The Venetian, where, among other spectacular successes he popularised no-commission baccarat, which was popular with players, dealers and especially casino management as it usually makes around 35 per cent more money than traditional baccarat. Tash then moved to Melco Resorts as senior vice president for gaming operations and strategy in 2010. He also found time that year to teach casino marketing to gaming management students at the University of Macau.
At Melco, Tash continued to make waves. He was responsible for four properties and more than 5,000 staff. He and his team also increased the group's mass hold percentage from 21 per cent to 36 per cent between 2012 and 2017, and often led Macao in mass wins per table per day. After seven years with Melco, he left to set up 2NT8, which tackles everything game-related from data visualisation to casino marketing and management. 
The company's clients span the globe, including entrepreneurs keen to open integrated resorts in Asia, and investment firms in the US and Hong Kong who specialise in gaming.
Always dabbling in new things, Tash was no stranger to entrepreneurial life. Back in the 1990s, he formed a company together with a friend to sell an automatic needle guard, which they invented, built and patented. It proved to be a highly sought-after product in medical settings and remains a lucrative income source.
It would be wrong to assume Tash's horizons end with 2NT8. Though he has pulled back from full-time work, he continues to be one of the most widely quoted experts when it comes to commenting on Macao's gaming industry. In the past few years, he has also dedicated more time to personal projects and healthy habits. For instance, he meditates regularly and re-reads letters that he sent to himself at important junctures. 
"What have I learned?" he asks rhetorically. "When you get older, you become wiser.  The other one is, you [have] to give to get. Have the bravery to do something instead of being a meek person waiting for things to happen to you, right?" 
Perhaps most importantly, Tash found love in Macao, marrying Sally, who hails from Hong Kong, starting a family and raising his son, Kayvon, and daughter, Layla. Unsurprisingly, he tracks the movies they've watched, too.
Looking back over what for many would be a tempestuous life, Tash has one last very optimistic thought to share:
"Positivity has always been my mainstay – you just have to appreciate what you have."