'I wanted something that could change my life.' What this Thai chef brings to Macao's table
'I wanted something that could change my life.' What this Thai chef brings to Macao's table

Link copied
Suraja "Jan" Ruangnukulkit tells Macao News about her roundabout journey to her native cuisine, and what you can expect now she's at the helm of Saffron – the Banyan Tree Macau's elegant Thai restaurant.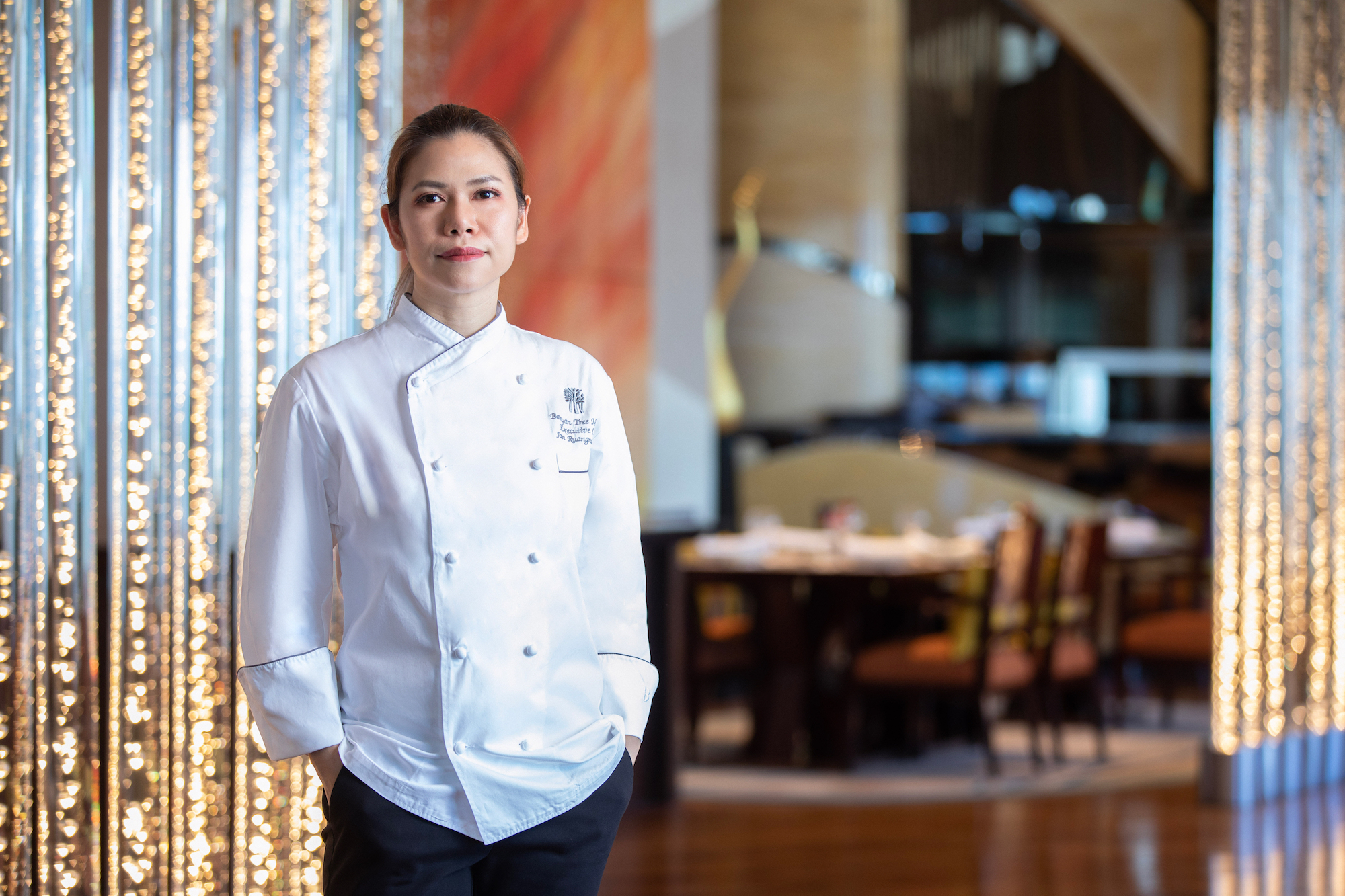 Suraja "Jan" Ruangnukulkit didn't spend her childhood in the kitchen, helping her mother cook. Neither did she soak up treasured family recipes. At most, Saffron's new executive chef would wash dishes. When it came time to enrol at university, Ruangnukulkit – who was born and raised in Bangkok, Thailand – chose communication arts as her major.
She graduated in 2000 and landed a job in advertising. But it didn't take long for her to admit she wasn't cut out for a life stuck in front of a computer. 
"In advertising, creation takes a long time," she says. "I wanted something where I could see [whatever I was working on] take shape fast. Something hands-on."
The idea of spending years retraining in a different discipline did not appeal to her. Ruangnukulkit says she "felt lost" until her sister nudged her in the direction of a cooking course at Bangkok's Mandarin Oriental Hotel. It promised paid work after just one year.
In 2005, Ruangnukulkit enrolled in the hotel's international cuisine programme – one of the best in the city at the time. "About 300 people applied, and they only took 15" in the year she signed up. "Some people have money and can join a course like this for fun," she says. "I [wanted] something that could change my life. I think I was accepted because I told the truth."
On that one-year course, she learned classic French culinary techniques – but not Thai.  "I didn't want to learn just one cuisine," she tells Macao News, so instead she picked up the rudiments of Chinese, Japanese and Mediterranean cooking, as well as the kitchen basics that all chefs must master. "It was a great experience. To be a successful chef, you have to understand how things work from the ground up." 
Within a week of finishing her course, Ruangnukulkit was hired as a line cook at Le Normandie,  one of Bangkok's French fine dining institutions. She stayed for three years, learning under chef de cuisine Carlos Gaudencio as well as a rotating cast of celebrity chefs from Michelin-starred powerhouses – including Pierre Gagnaire, Guy Martin and Thomas Keller – who visited for quarterly pop-ups.
[See more: These are the Macao restaurants named in the 2023 Michelin guide]
She then got itchy feet. Eager to live and work overseas, and wanting "to work for a good restaurant," she also heard that her chances of getting hired abroad would be better if she'd specialised in Thai cuisine – which was growing in popularity around the world. 
Serendipitously, renowned Australian chef David Thompson was opening a second branch of his London restaurant, Nahm, in Bangkok at that time. Thompson – a master of Thai cooking – was looking for Thai chefs. Ruangnukulkit applied, pegging her odds at close to impossible.
"I told [Thompson] I don't cook Thai food," she remembers. "I just know how to eat it. And he said, 'That's perfect'."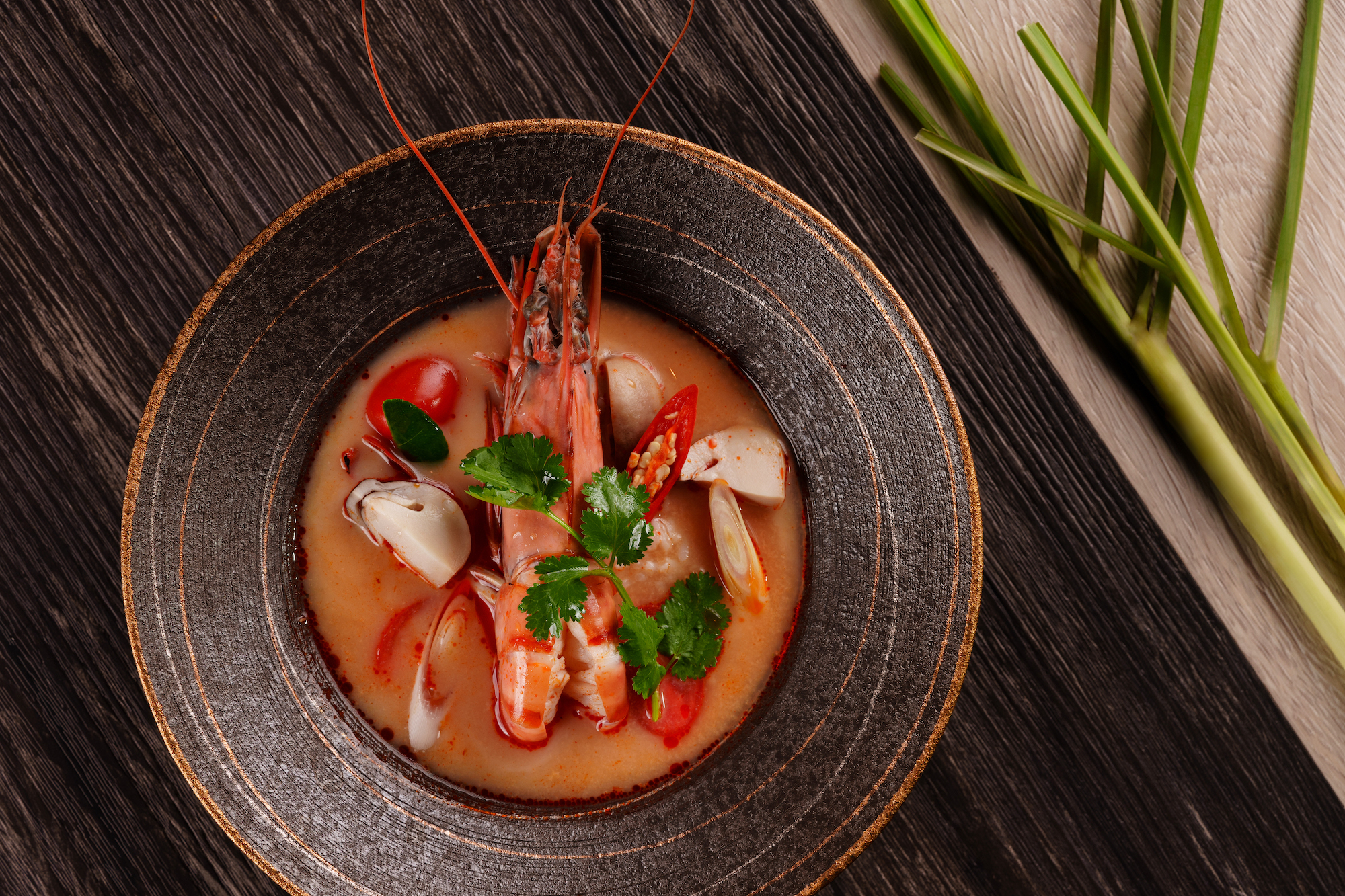 Thompson liked that she was a blank slate – someone he wouldn't have to scrub clean of bad habits yet, because of her training, could hold her own in a demanding environment. Her experience with French cuisine, orderliness, and precision in the kitchen were bonuses.
In 2011, Ruangnukulkit's itchy feet returned. Thompson agreed to grant her a two-year sabbatical and Ruangnukulkit promptly flew to New York. When the job she set up fell through, the Australian helped her out again. In the Big Apple for a pop-up collaboration dinner, he introduced Ruangnukulkit to another famous Western chef spreading the gospel of Thai food: Andy Ricker.
Ricker, an American, offered her a job on the opening teams at Pok Pok Wing and Pok Pok NY, two now-closed Thai outlets he was setting up in the city. Ruangnukulkit accepted gladly, becoming the only Thai national on the team at the time. For two years, she helped Ricker develop his growing empire of Thai outlets in the US – she even got to work a four-month summer stint at Pok Pok Sen Yai in Portland, Oregon. 
"David Thompson taught me to cook with my senses – smell a lot, taste often. Andy wanted that also, but because many people at his restaurant never had a chance to try the food [in Thailand], he also had really clear instructions," she says. 
"Both chefs have such respect for Thai cuisine. They know there are rules that can't be changed – way different from other Thai chefs overseas, who would adapt whatever for the customer. They changed my attitude toward Thai cuisine. It was amazing to see their respect for the food."
Her burgeoning appreciation for, and mastery of, the culinary traditions she had little interest in when growing up paved the way for her return to Bangkok – and Nahm – in 2013. 
"After getting that great experience [in New York], I felt like there was still more for me to learn about Thai food at Nahm. I didn't think I was strong enough to step up to be a head chef yet," she says. "It was a great time for me to [develop the skills] I need to work overseas again."
Ruangnukulkit continued to work her way up Nahm's ladder. In 2018, she became the Michelin-starred restaurant's head chef, making a name for herself as a creator of sophisticated dishes firmly rooted in Thailand's culinary canon. In the process, she began to witness changes to the way Thai food was perceived.
[See More: Where Macao's top chefs eat out: Iconic Portuguese restaurants, casual cafes and secret local spots]
"Thai food didn't used to be fancy, like it is right now, especially in Bangkok, where local people wouldn't pay for high-end Thai food," Ruangnukulkit says. "When we started winning awards at Nahm, that changed perspectives. Now restaurants are hyperlocal, and people care about the ingredients. Organic farms are growing great Thai produce. It's exciting. I feel proud. It's more fun for chefs and diners."
After riding out the pandemic and the chaos it wreaked on business plans, Ruangnukulkit is easing into her new role at Saffron at the Banyan Tree Macau.
Right now you'll find traditional tom yam with tiger prawns on the menu, alongside a spicy southern Thai curry, gaeng kua, made with Alaskan king crab. But Ruangnukulkit has added her own take on dishes, too, including her miang kham ("one-bite wrap"): cured scallops wrapped in betel leaves.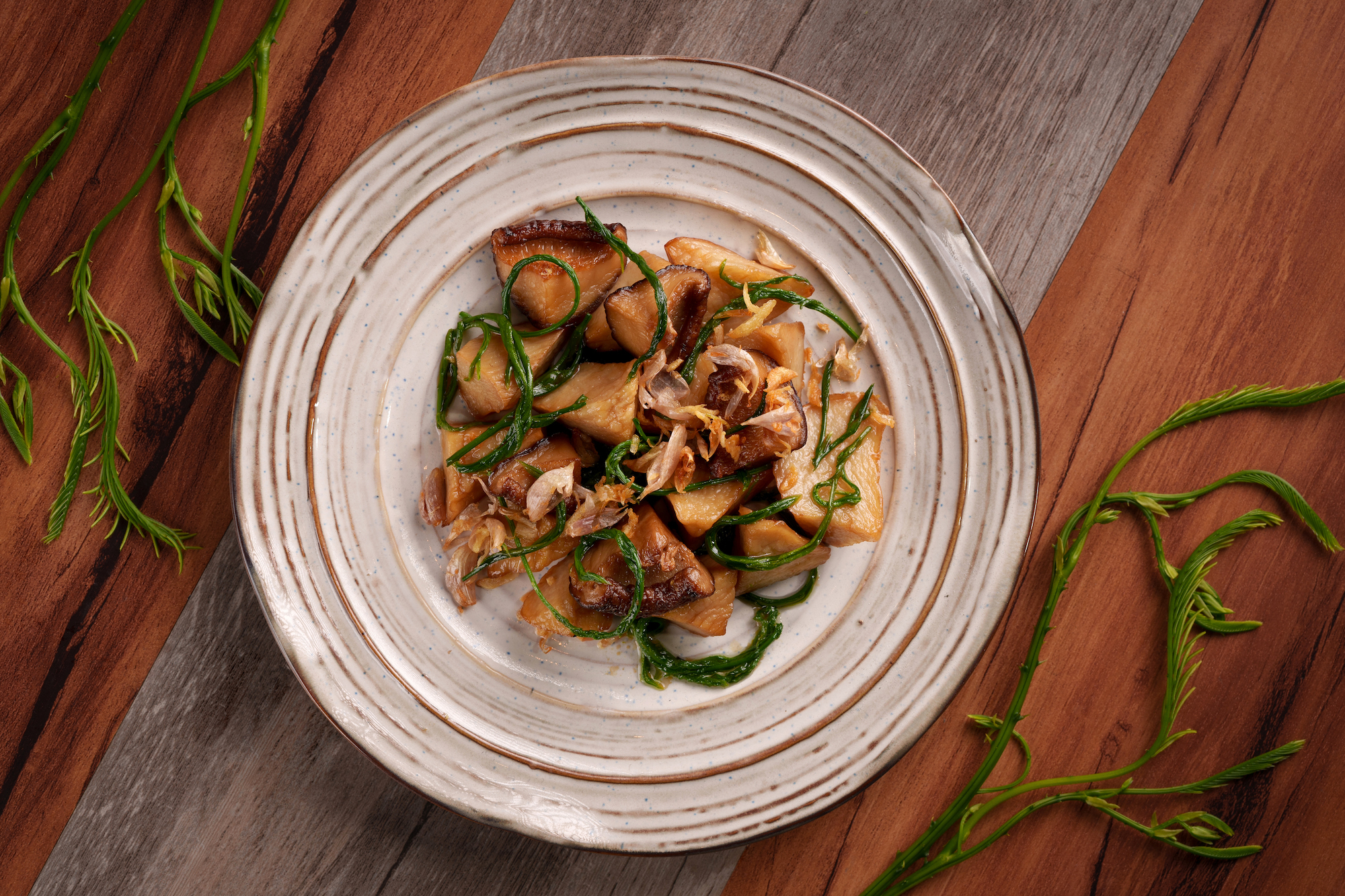 "We have the freedom to create a lot of our own things, but I still need to give respect to the restaurant, and Saffron has a lot of fans," she says. 
She is also grateful that she gets to source whatever ingredients she wants, from wherever she wants. "Of course, I want the best products from Thailand," the chef notes with a smile. 
While Ruangnukulkit was not one to pore over old family recipes as a child, the dish she's most proud of at Saffron comes directly from her mother. It's an assortment of mushrooms, wok-fried with cha-om (Thai acacia leaves). "It's my comfort food, but I developed it to be a restaurant dish."
Ruangnukulkit is bringing the same creativity to her tasting and a la carte menus at Saffron, finding a balance between boundary-pushing dishes and the classics, and making gradual adjustments until every dish is entirely her own. "I'm changing things here and there," she explains. "I'm putting my stamp on the menu."
And having focused on building a superlative foundation in both Thai cooking and haute cuisine, Ruangnukulkit now wants to show the world what she can do with all those painstakingly mastered skills. Says the rising star of Thai cuisine: "I'm not thinking about where I want to be in five years. I just want to see how far I can go."
---
Want more news about Macao, from business to dining, profiles and sport? Subscribe to the Tea to stay in-the-know.