Where Macao's top chefs eat out: Iconic Portuguese restaurants, casual cafes and secret local spots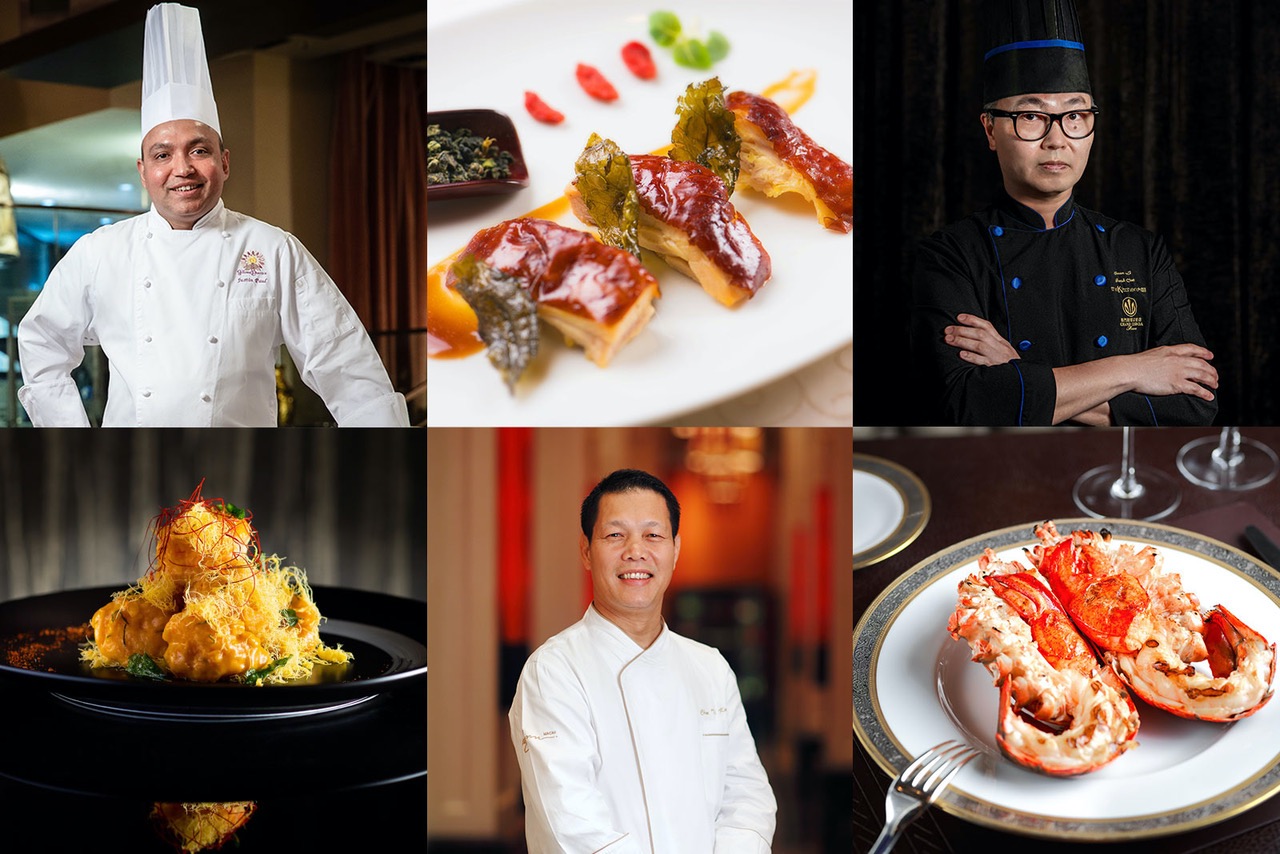 Ever wondered where chefs like to eat when they're not in their kitchens? We asked three chefs from Michelin-starred restaurants – Senior Chef Justin Paul of Golden Peacock, Executive Chef Chan Tak Kwong of Wing Lei, and Head Chef Simon Li of The Kitchen – to share their go-to restaurants in Macao.  
From celebratory spots to casual eateries, family-friendly establishments and perfect date-night venues, the award-winning chefs dish on the most delectable meals in town. 
Chef Justin Paul, Golden Peacock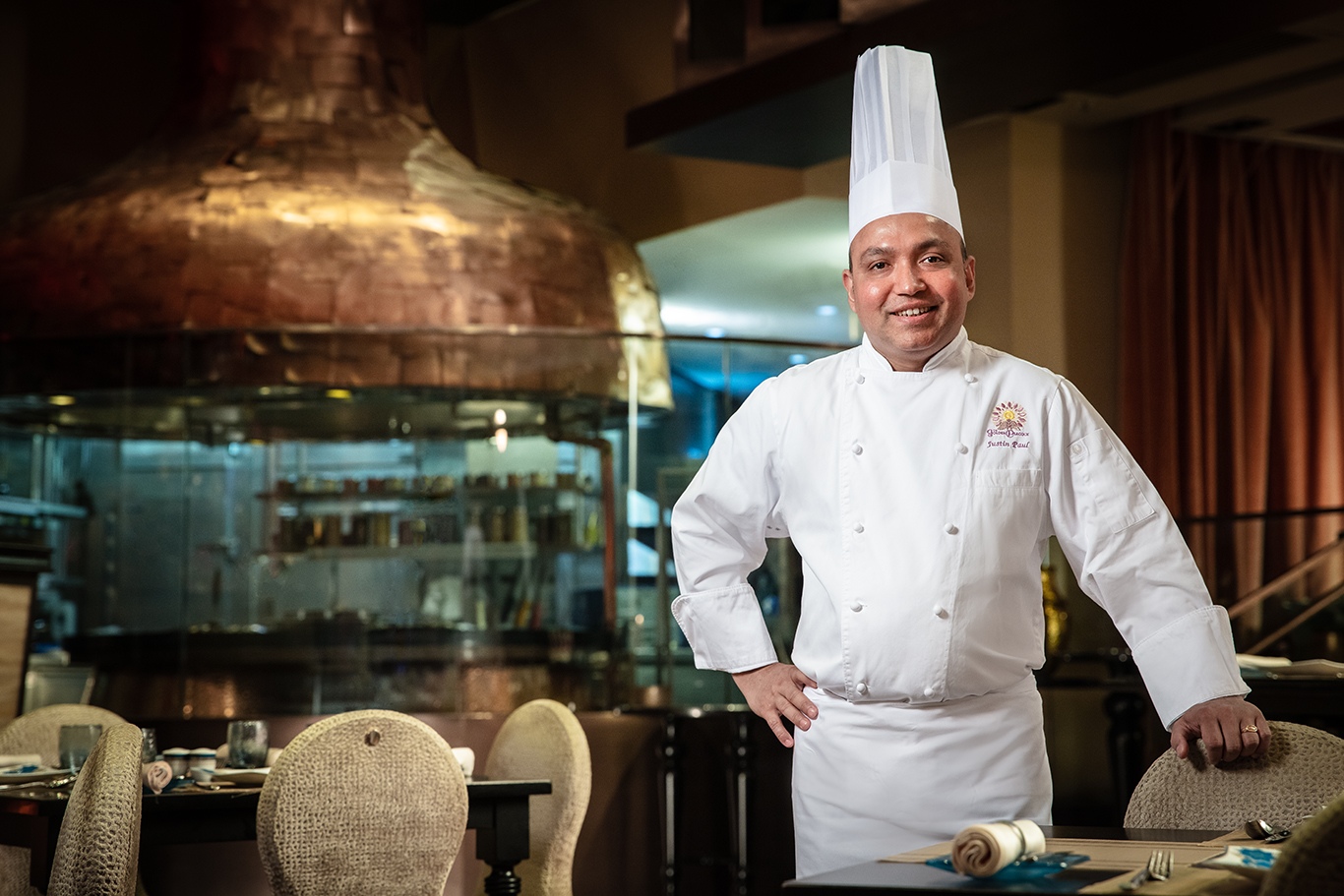 Justin Paul helms The Venetian Macao's Michelin-starred restaurant Golden Peacock. Having honed his culinary skills in fine-dining kitchens across Asia for the past two decades, he's been with The Venetian for more than 13 years.
In 2013, he took the reins at the hotel's Indian restaurant – considered by many to be one of the best in the city. Though currently closed temporarily due to the pandemic, the restaurant plans to reopen later this year. 
Originally from the southern Indian state of Kerala, Paul is an advocate of 'artisanal', authentic Indian cooking and prides himself in showcasing his home country's culinary variety at Golden Peacock.
His passion has paid off: Golden Peacock received its first Michelin star in 2014, only nine months after it opened, and has retained it every year since.We caught up with Paul to ask him where he likes to eat when he's not working, and here's what he said: 
Lotus Palace 
"I am a big fan of Chinese food, and Lotus Palace is excellent for that," Paul says. "It offers a myriad of dishes from all across the country, all beautifully presented."
Set within The Parisian Macao, it's also a great place "for a lavish family dinner or a formal get-together with friends, as there really is something for everyone on the menu," says Paul. "What's more, the atmosphere is highly refined, the service always on point. It's a fantastic spot to celebrate a special occasion."
Among Paul's favourite dishes are the barbecued baby duck, and sweet and sour pork. "You can see that a lot of work goes into their preparation, and the combination of flavours is always excellent." 
Fernando's Restaurant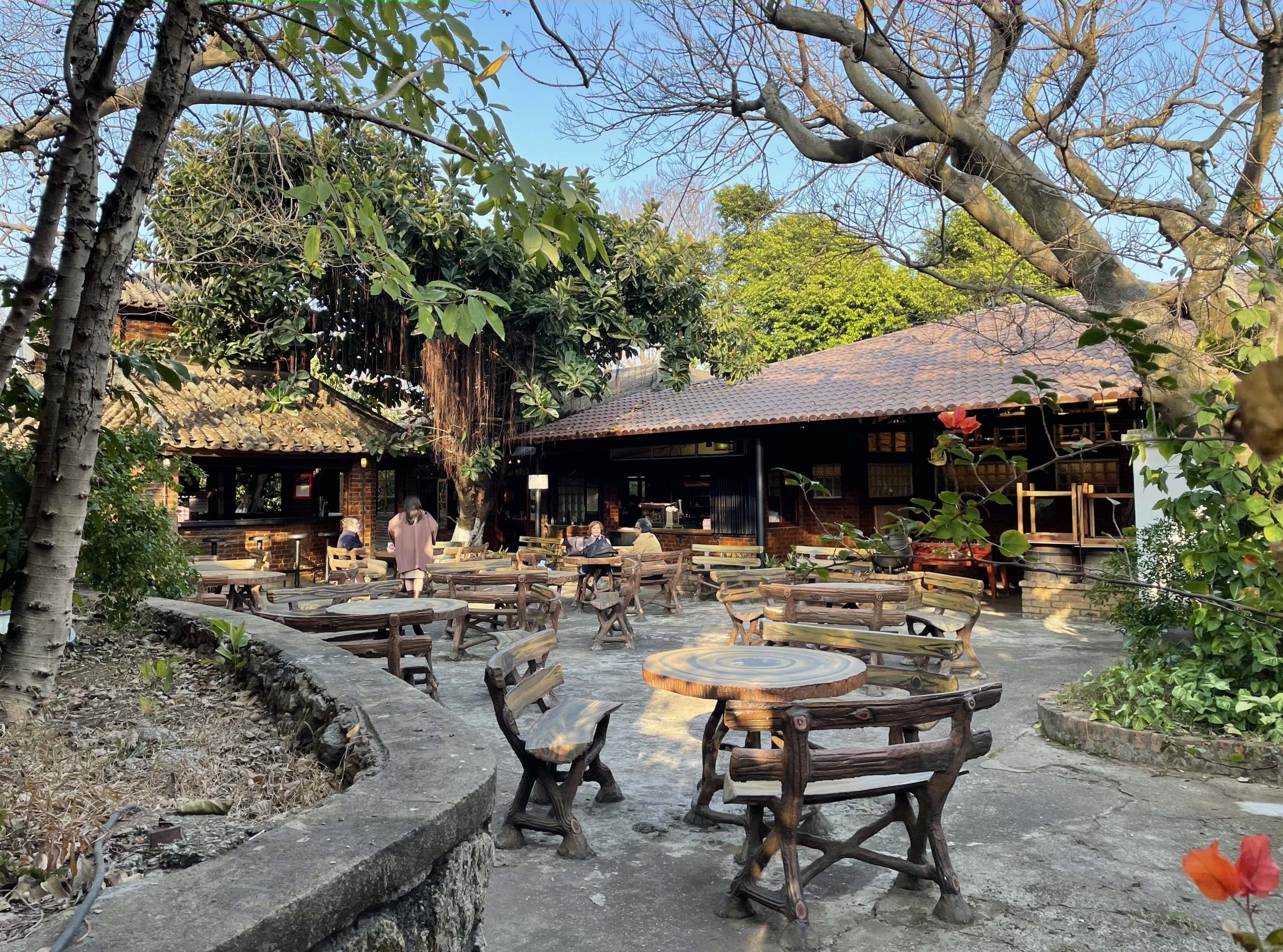 For a more Portuguese experience, Paul always returns to Fernando's. "It's probably one of the best-known Portuguese restaurants in Macao, and for good reason," he says. "The food is simple but always excellent. I love authentic cooking, and Fernando's nails it."
But Paul also appreciates the atmosphere at this long-standing establishment, which has been around since 1986. "The alfresco garden, Mediterranean vibes and the proximity to Hac Sa Beach all make it a place like no other," he says. "I often go there at the weekend with my two daughters, and spend the afternoon just relaxing."
With a menu of Portuguese classics – from chorizo and fried squid to shrimp in clam sauce, codfish and pork ribs, just to name a few – there's plenty to choose from, though Paul's go-to's are the suckling pig and roasted chicken, which he washes down with a pint of Super Bock, a Portuguese beer. "Everything is hearty and made-to-order, not to mention incredibly well-priced," says Paul. "Fernando's is a real gem."
A Tasca do Luís
For a casual, lively evening, Paul loves A Tasca do Luís. A hole-in-the-wall local eatery that recently relocated from Taipa to the Macao Peninsula, the restaurant has been around for years yet remains a "secret spot" among local Macao residents, he says. "It serves a mix of Portuguese and Macanese food, in unpretentious settings," Paul says. "For a truly authentic Macanese culinary experience, it doesn't get better than this."
Besides the food – African chicken with duck rice or bacalhau (dried salted cod), two of Paul's favourites – what the chef most likes about A Tasca do Luís is the jovial atmosphere. "The owner spends the evening serenading his guests with his guitar," Paul says. "There's a lot of singing, and music, and a generally relaxed, low-key atmosphere that makes you want to go back time and again."
Chef Chan Tak Kwong, Wing Lei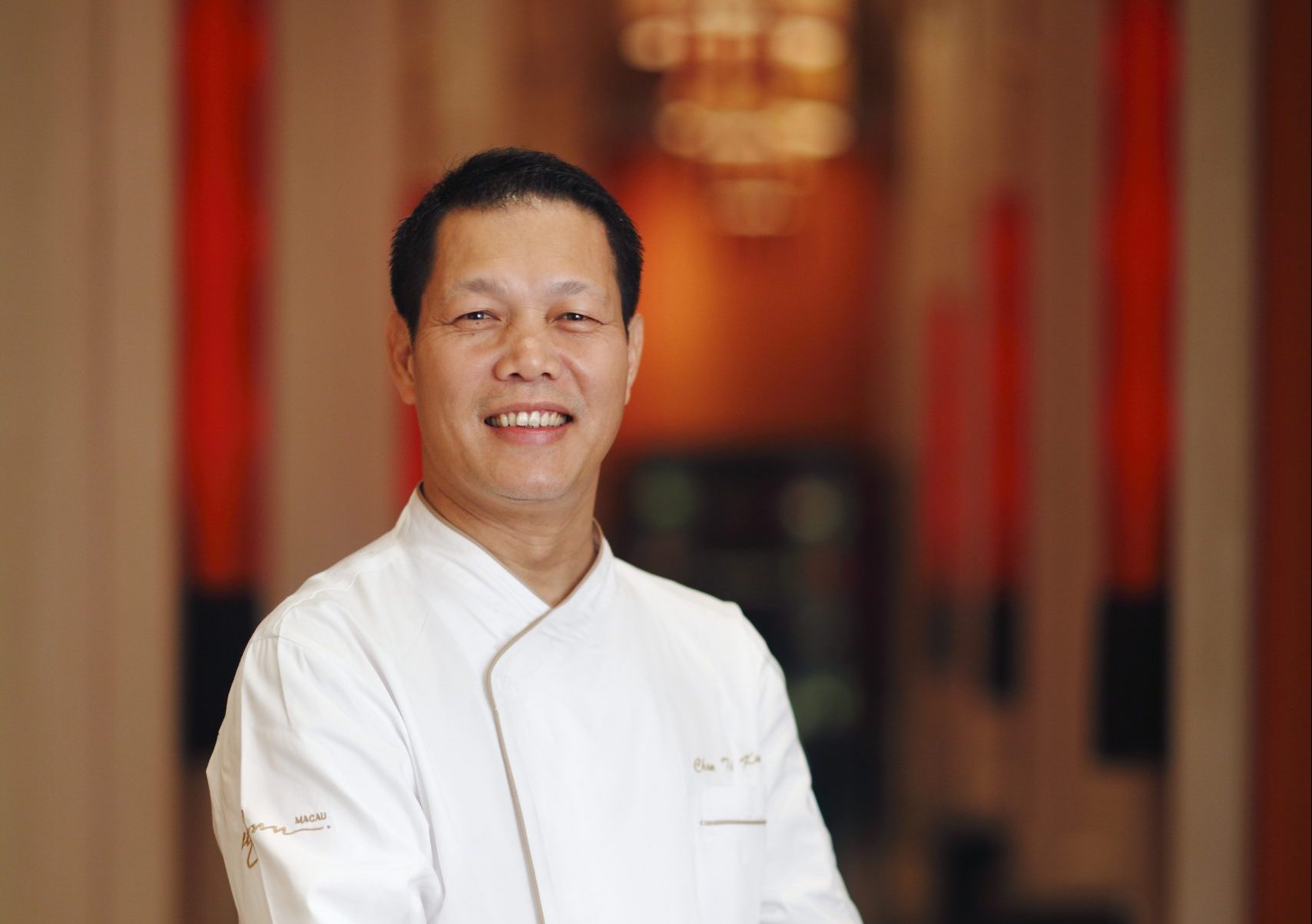 Affectionately known as "Chef Tak", Chan Tak Kwong has led Wynn Macau's two-Michelin-starred restaurant Wing Lei since 2006. Passionate about food from childhood, Tak cut his culinary teeth in Hong Kong as a kitchen apprentice while still a teenager. 
He later moved to Japan then China, mastering the cooking styles of Beijing, Shanghai and Shenzhen along the way. His extensive knowledge of China's regional styles of cooking has served him well at Wing Lei, where he upholds the traditions of Cantonese cuisine. 
When he's not working, however, chances are you'll find him eating at fine-dining Italian restaurants or chowing down on street food at some of Macao's best-known stalls and cafes enjoying Portuguese egg tarts, pork chop buns, almond cookies, beef jerky and curry fish balls.
 "I believe my own cooking perspective and technique can be enhanced by trying all kinds of different foods," he says. "Which is why I often eat out." 
Here's where Chef Tak likes to dine out around Macao: 
Ristorante il Teatro at Wynn Macau 
For special occasions, Tak heads down the hall to sister restaurant Il Teatro, where he enjoys the atmosphere, decor, food and service. "I like that I can enjoy both dinner and the Performance Lake show simultaneously." 
His favourite dishes on the extensive Italian menu are the grilled Sicilian octopus, four-cheese ravioli and signature tiramisu – "the perfect triumvirate of a good Italian meal." Besides the food and the charming atmosphere, it's the passion of Chef de Cuisine Nicholas Olivas that makes this one of Tak's top choices. 
"Olivas thinks nothing is more satisfying than the opportunity of sharing his passion and tradition of Italian cuisine to his guests and team," Tak says. "His food is always delicious because of that – and the fact they use the freshest seasonal ingredients from all around the globe, of course."
Fong Kei Restaurante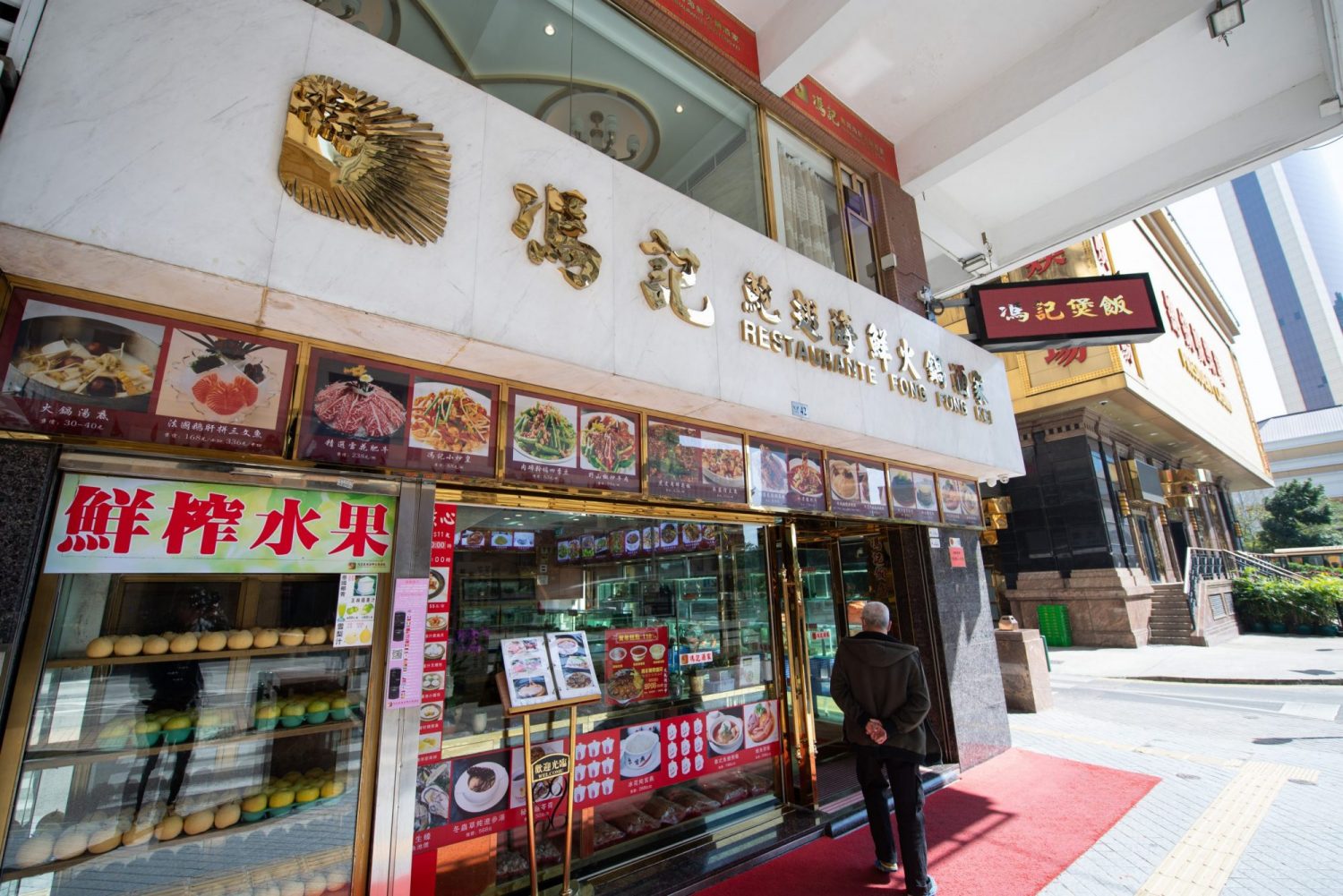 Big birthday bash on the horizon? Then Fong Kei Restaurante, located in the Outer Harbour, is Tak's top choice for Chinese food. "This is the place you come to for an informal gathering of friends or a boisterous celebration," he says. 
The spacious dining area is ideal for that, as is the wide selection of seafood and wok-fried dishes on offer. "There's something for everyone," Tak says. The fact that the chefs are good friends with Tak is another plus: "I always know I'll have a good time there."
Café Rose Garden 
For a casual get-together, nothing beats Cafe Rose Garden, says Tak. "The cosy environment and good service make this a great spot to dine with friends," he adds. "I often come here on my days off." 
His order is pretty much the same every time: sardines, a Portuguese salad and garlic bread. "You can't go wrong if you order those dishes," he says. "They're absolutely delicious."
Simon Li, The Kitchen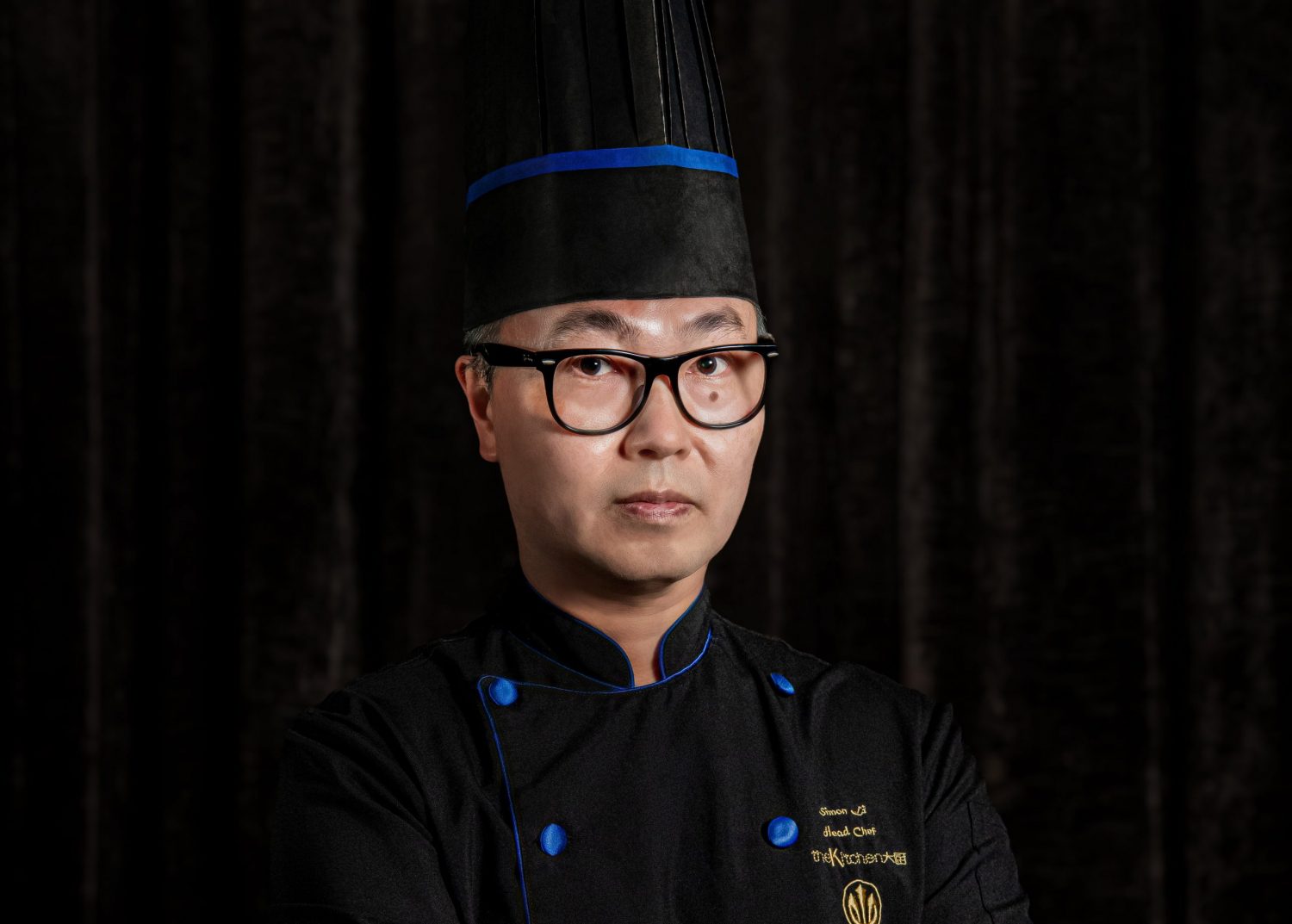 A native of Hong Kong, Simon Li started cooking when he was just a teenager. He has spent half of his 30-year career with the Grand Lisboa Hotel and Hotel Lisboa, having joined the group in 2006. Li played an instrumental role in opening their Michelin-starred steakhouse, The Kitchen, as Senior Sous Chef in 2008. 
And in 2011, he became Chef de Cuisine for Guincho a Galera at Hotel Lisboa, where he had the opportunity to travel to Portugal and train with award-winning chef Vincent Farges. Li rejoined The Kitchen in 2019 as Head Chef, bringing with him new inspiration from his travels. 
When not working, he will "venture out to other restaurants and markets to find inspiration," he says, looking especially for Cantonese and Thai dishes – his favourite. 
"Macao has a great food scene," he says. "Whether you are walking through the streets of the Macao Peninsula, Taipa Village or Coloane, you will discover the remarkable East-West heritage of Macanese, Portuguese and Chinese food, and too many Michelin-starred restaurants to count." 
Here are three of his favourite restaurants in the city: 
Educational Restaurant at IFTM 
Set within the Macau Institute for Tourism Studies (IFTM) campus, the Educational Restaurant serves authentic Macanese and Portuguese dishes prepared by up-and-coming hospitality students. 
Li appreciates that the restaurant is committed to sourcing organic food and adopting sustainable practices whenever possible. 
"All herbs and vegetables are grown locally at IFTM, and the school also recycles food waste for fertiliser and practices crop rotation for a more sustainable future," he says. "It's an inspiring place to come eat at, not to mention receive thoughtful and attentive service from a future generation of hoteliers, which is truly unique to Macao." 
His musts on the menu are the "Impossible Minchi", African chicken or Portuguese seafood rice with homemade chilli sauce. "They're all signature Macanese dishes, and done exceedingly well," he says. "It is a wonderful place to celebrate special occasions together with friends, family or colleagues."
Cooked Food Area at Mercado de S Domingos Municipal Complex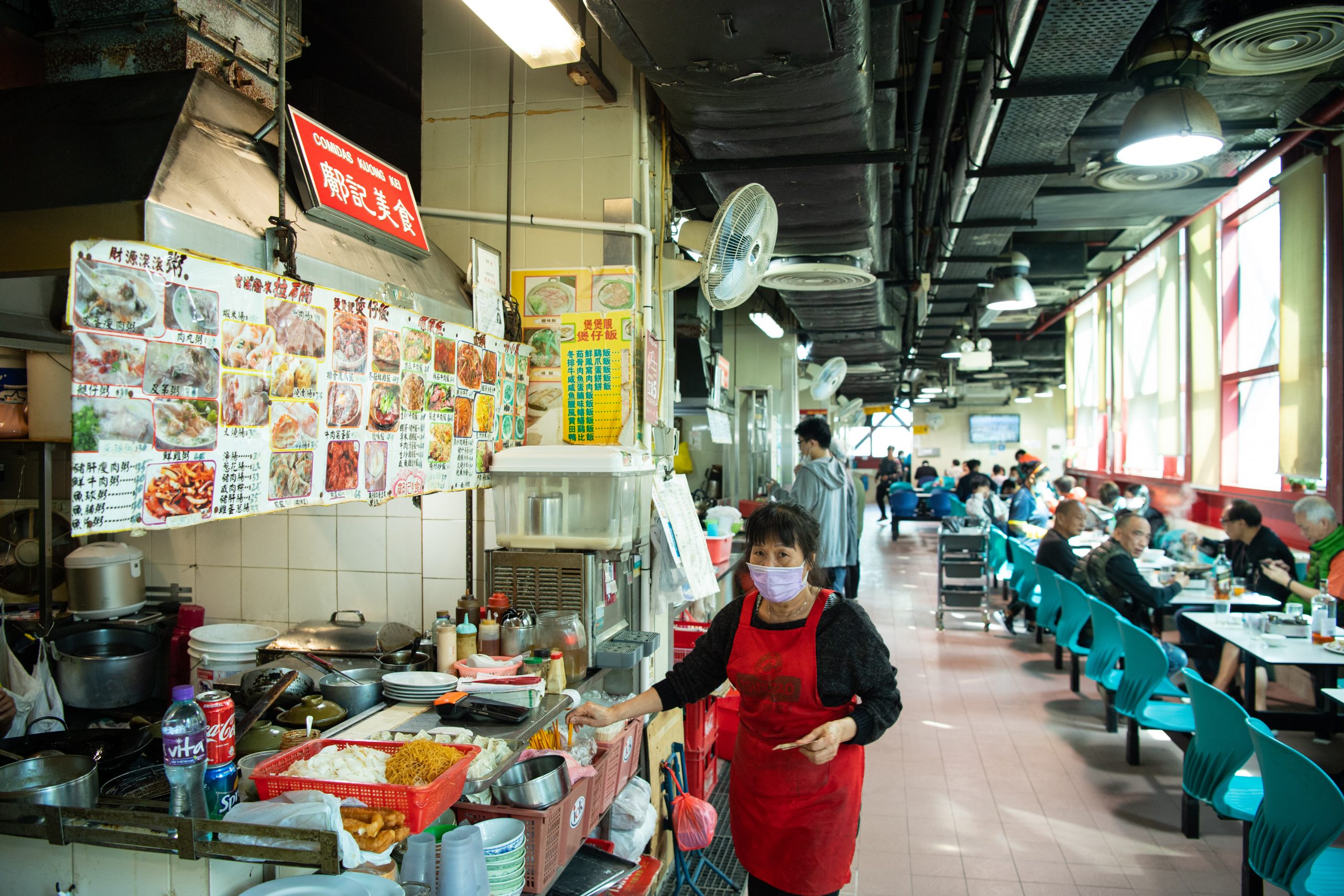 "This is a great place to experience the street food of Macao in a very clean, indoor environment with hawker stalls," Li says. "You can walk from stall to stall, and order a variety of local dishes at very affordable prices. It is a really good way for local chefs and entrepreneurs to continue cooking local specialities in a clean location at prices that everyone can afford."
His go-to? Wonton noodles, clay pot rice, egg waffles, milk tea and tong sui (a sweet soup or custard-like dessert). "I like to bring friends from Hong Kong here to enjoy a really local Macao experience, or stop by for a snack before heading to the wet market in search of fresh ingredients."
Lung Wah Tea House
Located next to the Red Market, Li enjoys dining at Lung Wah Tea House because it tells the story of Macao's past. "It is one of the few traditional tea houses remaining in the city," he says. "As you walk up the flight of stairs, you will see old pictures of Macao on the wall, and almost imagine it as it was 50 years ago. It is a very nostalgic and peaceful place."
Besides the charming and historical atmosphere, Li comes here for the Cantonese dim sum, usually on a weekend morning with family and friends. "They are famous for their spare ribs, barbecue pork buns and beef balls," he says. 
"In the early 1960s, the owners hired chefs from Hong Kong to create the most authentic dim sum in Macao, and as someone from Hong Kong, I really appreciate how they still continue to honour the classic Hong Kong dim sum cooking traditions."