6 mooncakes to try this Mid-Autumn Festival in Macao
6 mooncakes to try this Mid-Autumn Festival in Macao

Link copied
From classic recipes to creative takes, these six mooncakes will sweeten up your Mid-Autumn celebrations with friends and family.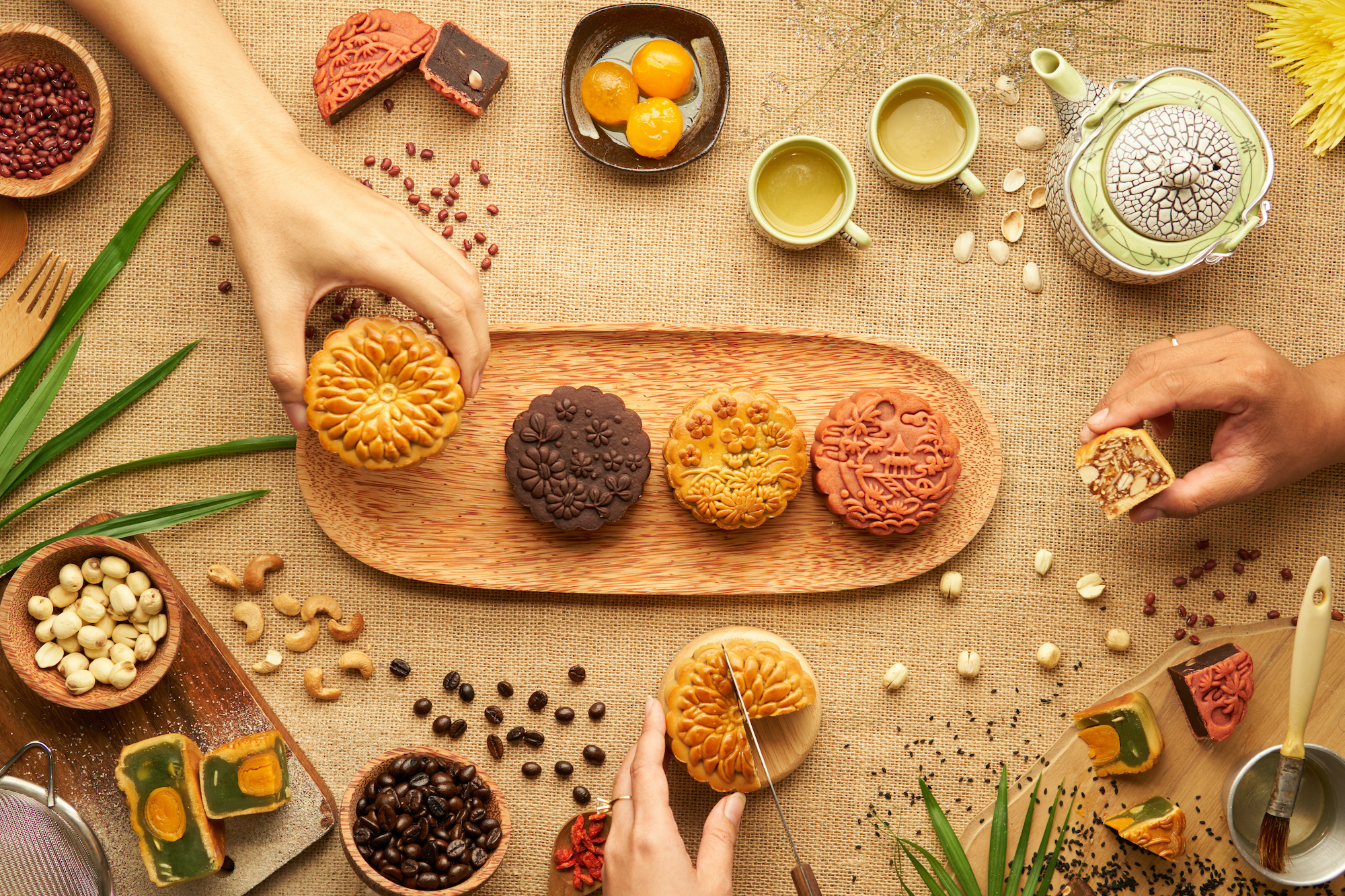 In the blink of an eye, September has arrived and the Mid-Autumn Festival is fast approaching. Mooncakes, the holiday's quintessential confection, have popped up in bakeries and luxury properties across the city, reminding us that it's time to treat our nearest and dearest to this timeless pastry. 
But with so many mooncakes to try, finding the tastiest and most memorable creations to share with your family and friends can feel a bit overwhelming.
To make your mooncake hunt a little easier and more enjoyable, we've rounded up six types to try at this Mid-Autumn Festival. As presentation is just as important as flavour when it comes to mooncakes, we've also highlighted a few beautifully designed gift boxes with a mix of artistic and sustainable ambitions. From our Macao News family to yours: We wish you a very Happy Mid-Autumn Festival! 
Cheng Kei Pastelaria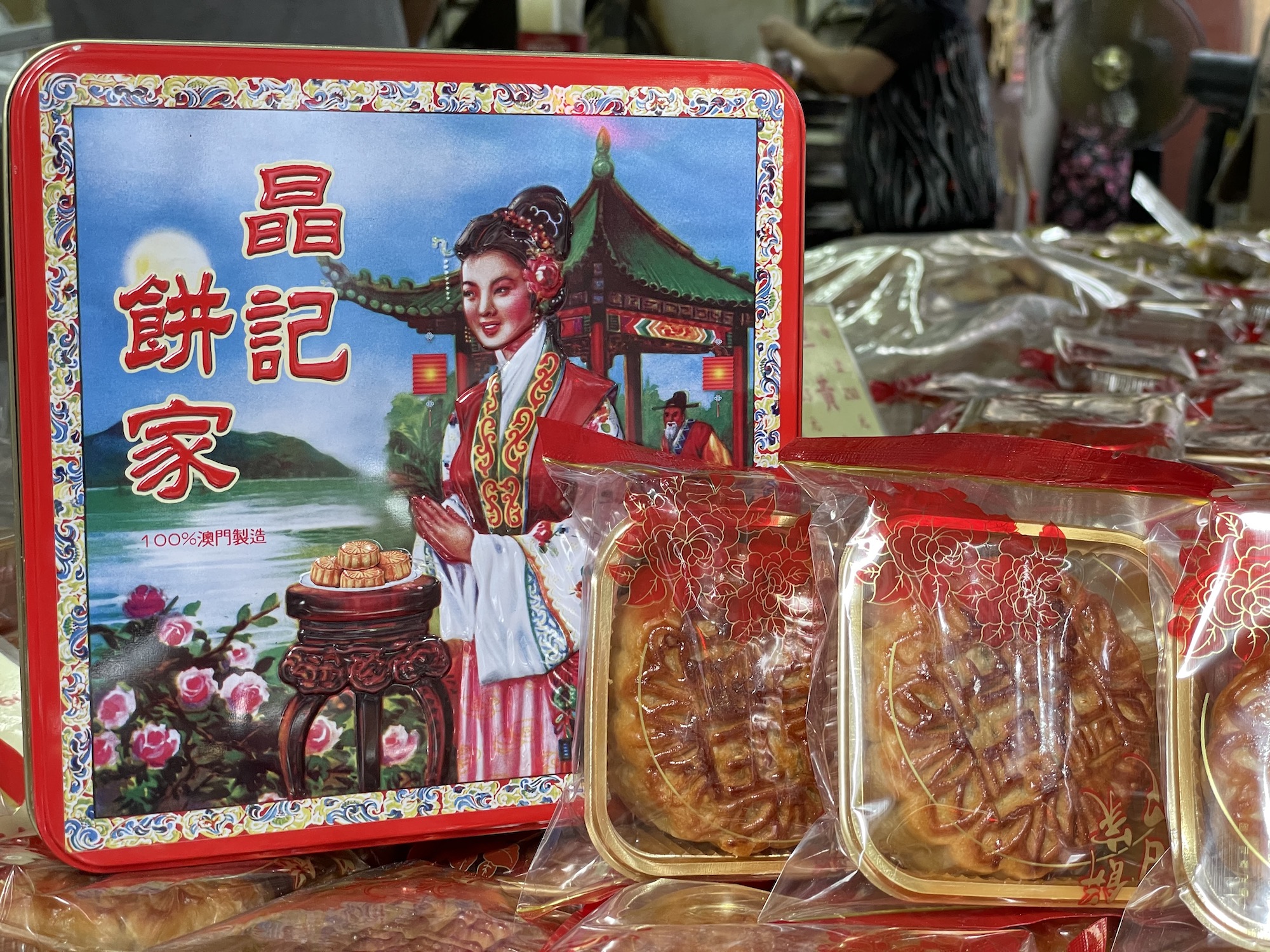 On the hunt for traditional mooncakes? Look no further than Cheng Kei bakery, which is a firm favourite among local residents. 
Established in 1970, the unassuming bakery has earned a loyal customer base for its handcrafted Mid-Autumn pastries and is a great pick for classic flavours. 
Cheng Kei's mooncakes come in a few variations, such as mixed nuts, red bean paste, black bean paste, white lotus seed paste, mung bean paste and shredded coconut. All will delight your taste buds without breaking the bank – a box of four costs between MOP 160 and 250. 
As a nice tailored touch, customers may choose mooncakes with or without egg yolks inside. 
Mandarin Oriental, Macau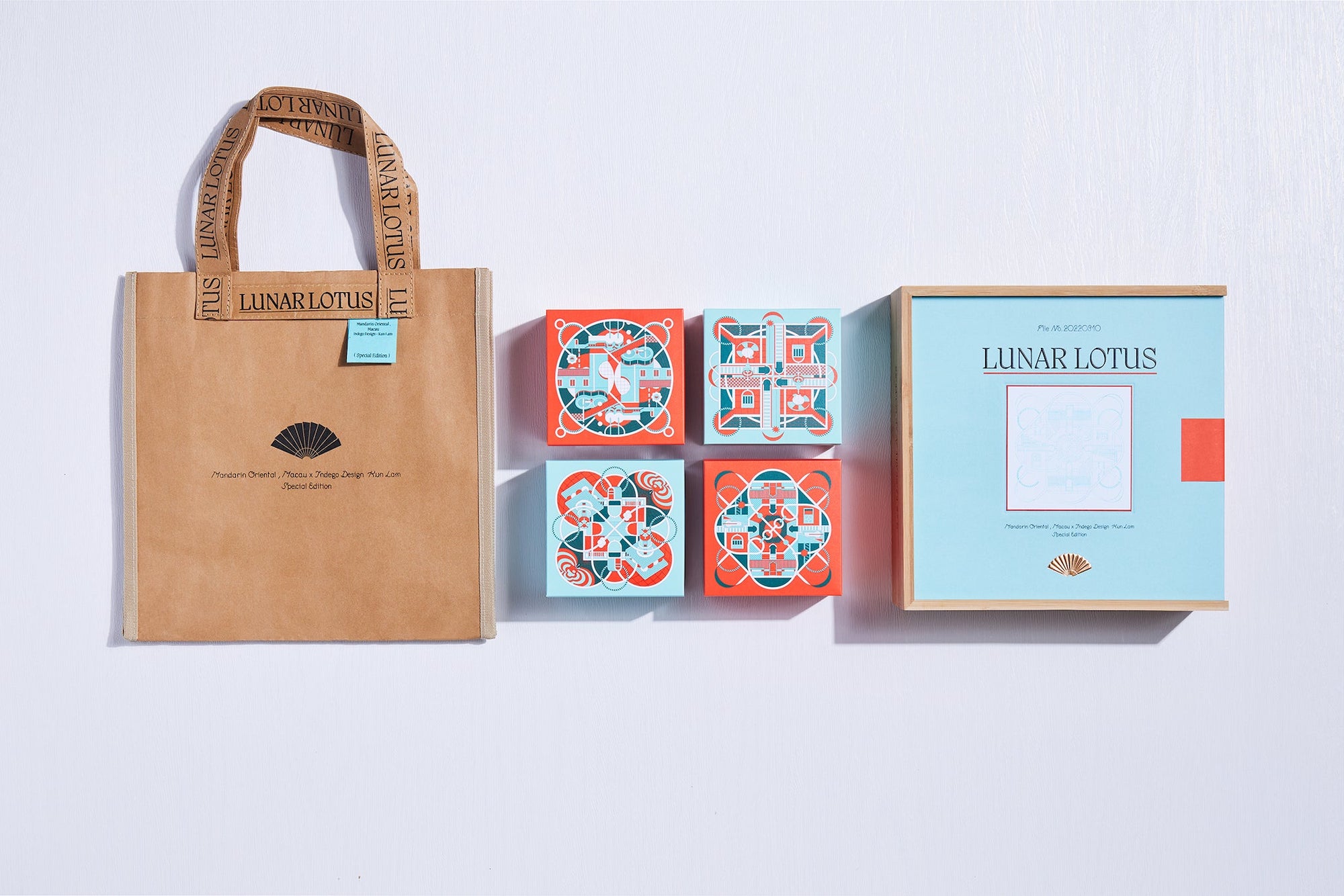 You can never go wrong with an experience or gift from the Mandarin Oriental, Macau. This Mid-Autumn Festival, the luxury property has teamed up with award-winning local illustrator and designer Kun Lam to create a limited-edition, Macao-inspired mooncake gift box. 
In a tribute to the city's unique heritage, the box boasts graphic illustrations of four Macao landmarks: Guia Hill, the Mandarin's House, Taipa Houses–Museum and Ruins of St Paul's. Made entirely of wood, each eco-conscious box comes with a beautiful tote bag to use year-round as well as four mooncakes in tempting flavours like silver lotus, five kernels (also known as five nuts), pandan and lemon tea.
Macau Eat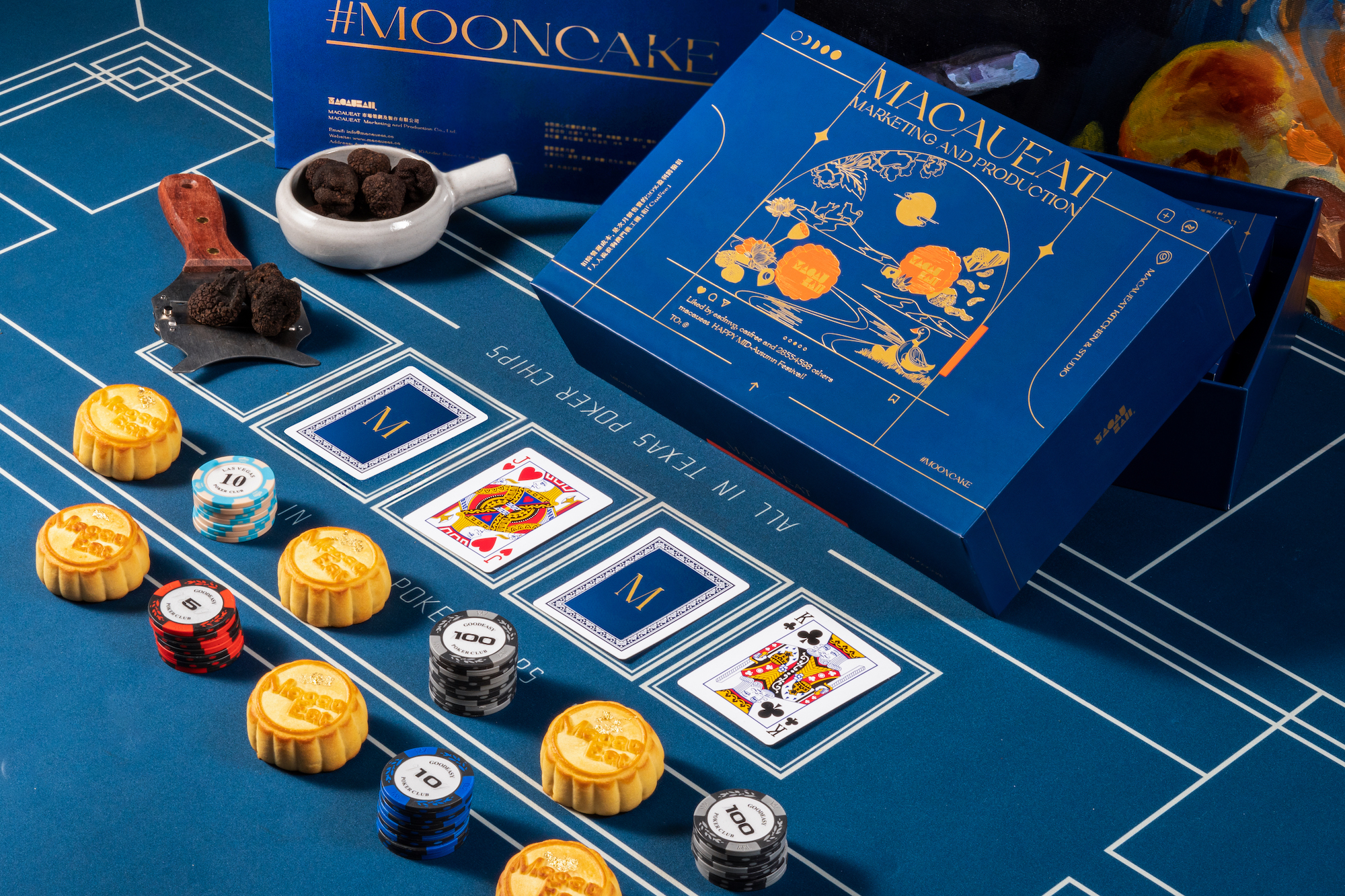 If you like to stay on top of the latest dining happenings across the city, you're probably familiar with Macau Eat, a local media and marketing group that promotes food culture and fine dining in Macao. This year, the Macau Eat team ventured beyond media production and rolled up their sleeves to make limited-edition mooncakes. 
In addition to traditional mooncake flavours, like lotus seed paste with egg yolk, you can also try some more daring creations – think decadent truffle and melted egg yolk adorned with gold foil.  
But there's more to love about these festive treats: 20 per cent of the profits from mooncake sales will be donated to ESDMVG, an organisation devoted to animal welfare, and Catfee, a cafe-slash-cat shelter located close to the Ruins of St Paul's.
MGM Macau and MGM Cotai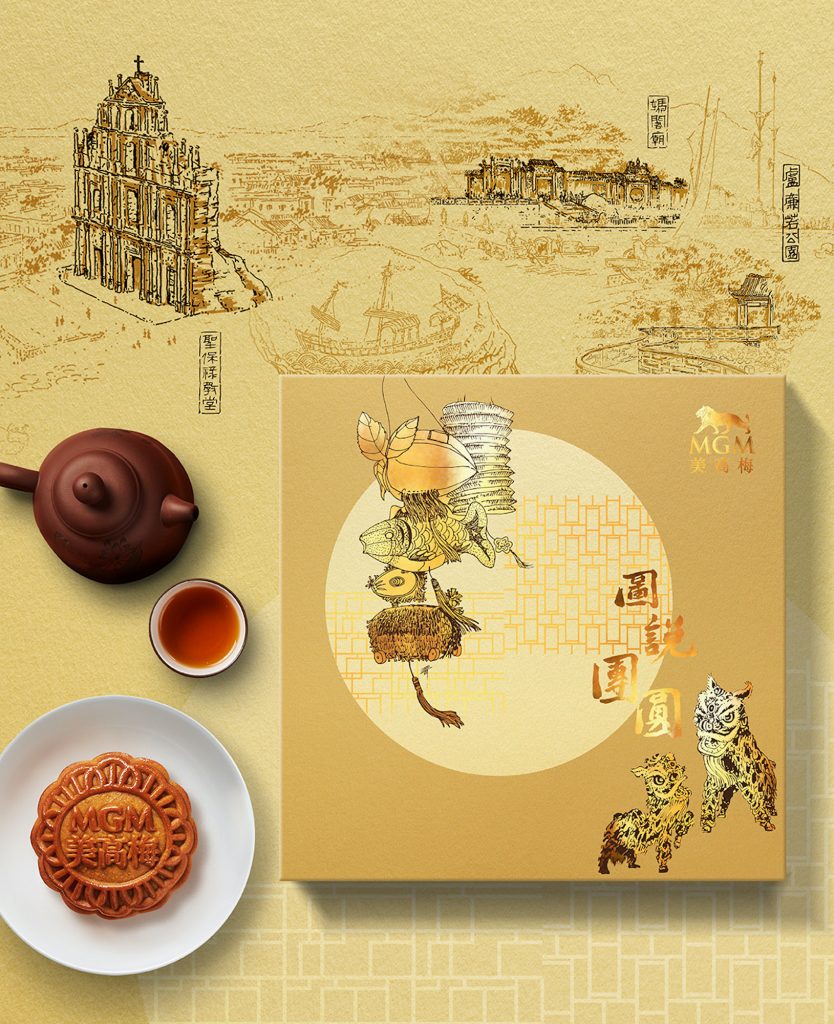 For those seeking a meaningful gift rooted in local heritage, MGM's mooncake gift box conveys Macao's unique story. Created in collaboration with local artist and producer Lok Hei, the design draws inspiration from the artist's "Macao: Back to Common Roots Narrative Film" and seeks to convey a sense of "home" through illustrations of famous heritage sites, such as A-Ma Temple.
Better yet, MGM's assorted mini mooncake set makes it possible to try an array of bite-sized pastries without having to purchase multiple gift boxes. Each set contains six delicious flavours, ranging from lava durian to lava ginger, white lotus seed paste, red bean paste with mandarin peel, and more.
Concept H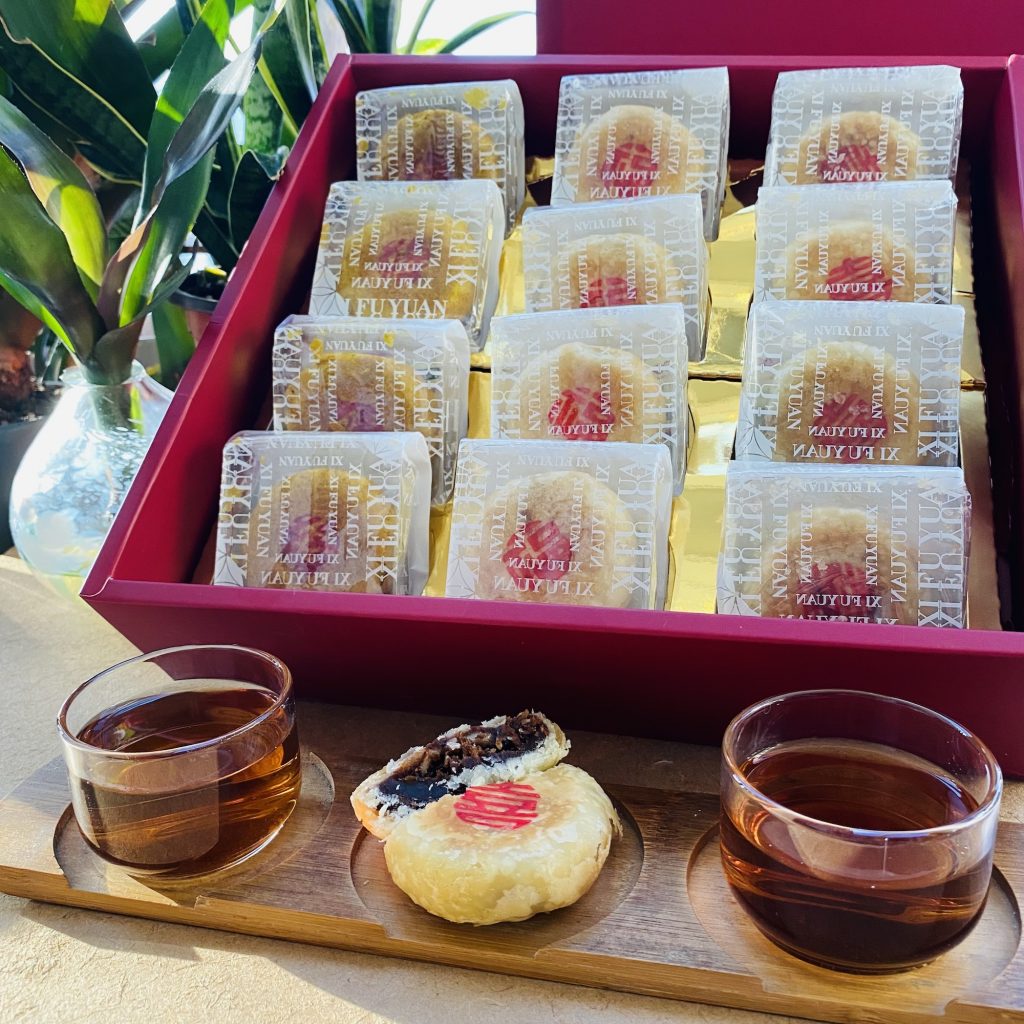 In this day and age, vegans shouldn't have to miss out on mooncake season. This year, Concept H, a food retailer selling Organic and Fair Trade products while promoting healthy lifestyles, has heard the call for plant-based pastries and sourced mooncakes with an array of unusual flavours, like mochi with red bean, mushroom with green bean, and even curry. While these flaky mooncakes – from Taiwan – might not be a good fit for the sweet-tooth in your life, they sure are worth a try. 
Wynn Palace and Wynn Macau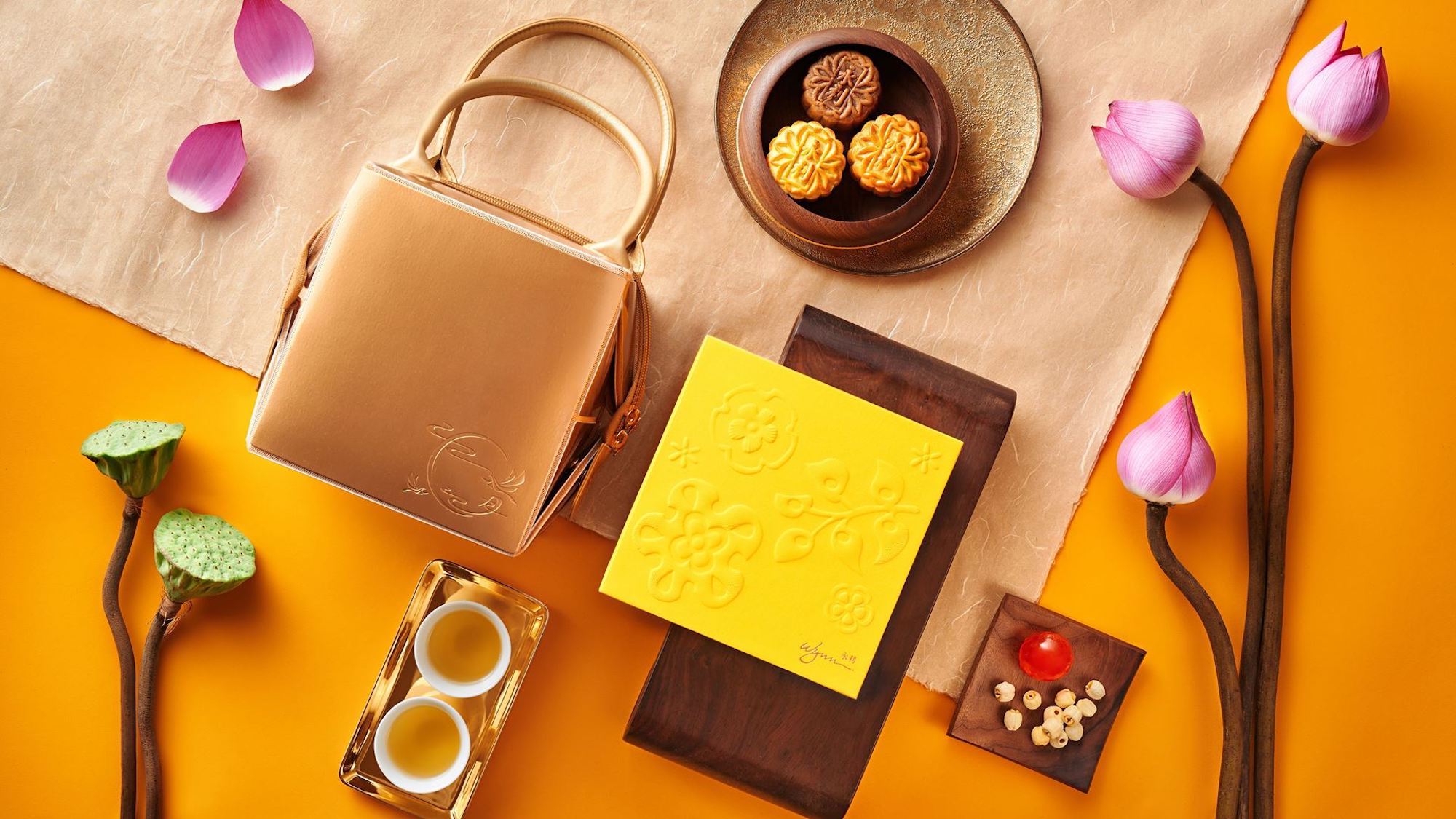 This year, Wynn Palace and Wynn Macau have once again teamed up with October Fifth Bakery to create sustainable-chic mooncake gift sets. You'll find six plump mooncakes infused with aromatic Osmanthus Oolong tea in the Wynn Tea Classic set, or a trio of memorable flavours – tea classic, lava pineapple and coffee – in the Wynn Signature sets. 
When it comes to environmental efforts, Wynn's mooncake packaging is made using FSC-certified paper harvested from responsibly managed forests, soy-based ink and biodegradable trays. What's more, the boxes come in a stylish, insulated tote bag that can be reused all year round.