MGTO outlines go-ahead plans for the coming year
MGTO outlines go-ahead plans for the coming year

Link copied
Figures for 2021 show healthy increases; tourism chiefs plan to promote city with variety of online and offline strategies which showcase its diverse attractions.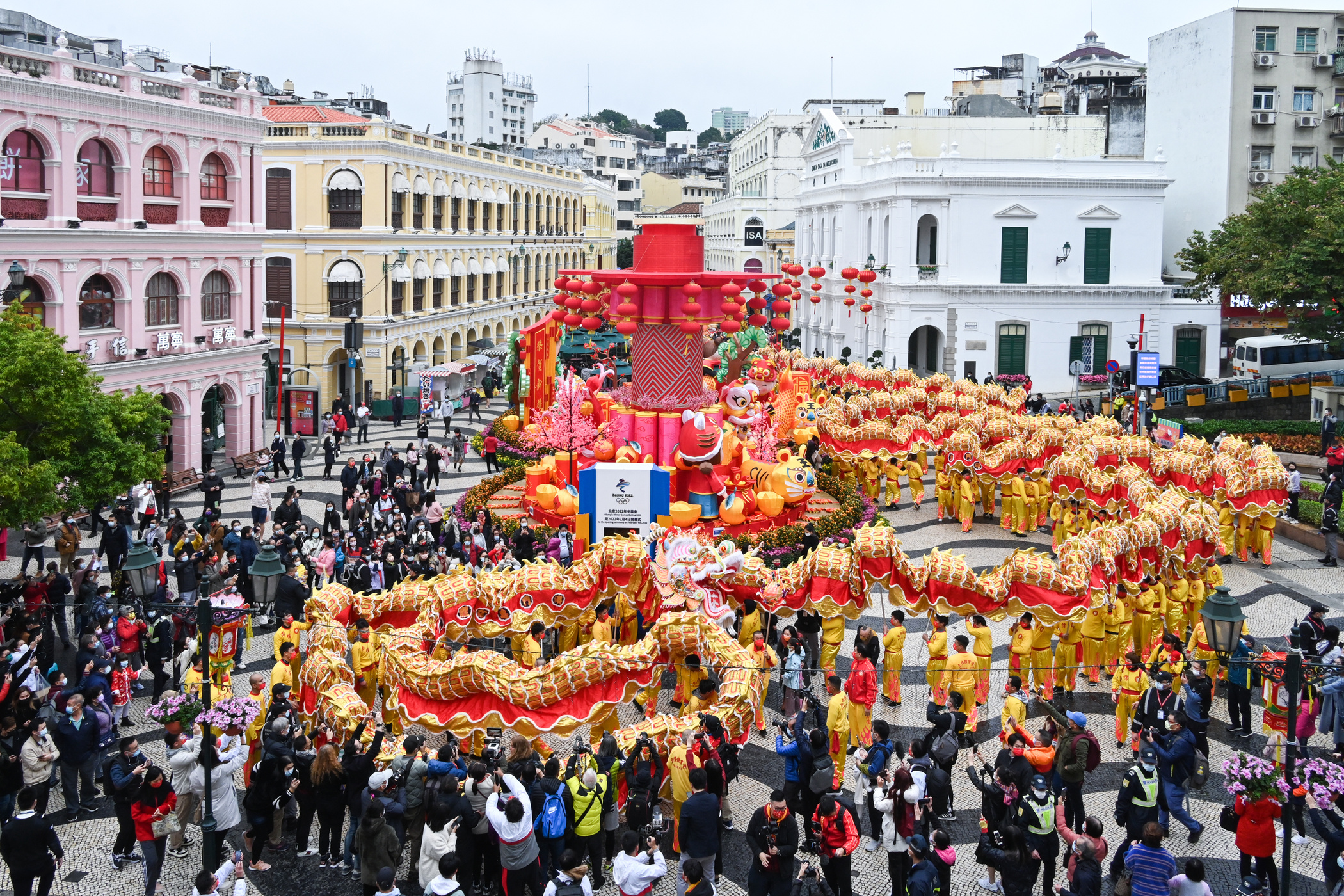 Tourism in the Year of the Tiger got off to a shaky start in Macao, with just 25,300 arrivals in two days, well below expectations of 20,000 tourists visiting the city per day. However visitor numbers were still up by 46 per cent on 2021. 
The Macao Government Tourism Office (MGTO) welcomed the increased arrivals and pointed to various successes over the past year in a report that also outlined its strategy for the forthcoming year.
In 2021, visitor arrivals totalled around 7.7 million, a year-on-year increase of 30.7 per cent. Major holidays brought an influx of visitors, with 42,000 recorded on both Labour Day and New Year's Eve.
Overnight visitors neared 3.7 million, almost one-third more than 2020, and stayed for an average of 3.2 days, an increase of 0.4.
According to the Statistics and Census Service, Macao's hotels welcomed 6.62 million guests last year, up by 71 per cent, with the average occupancy rate on 50 per cent, an increase of 21.4 percentage points. Average room rate was MOP 834.5, a drop of 9 per cent.
Total visitor expenditure, excluding gaming, totalled MOP 94.09 billion, a year-on-year surge of 132.5 per cent.
Tourism officials pointed to promotions such as the MGTO roadshows in major mainland cities and the Light Up Macao Drone Gala as having drawn extra visitors, as well as the popularity of the Stay, Dine and See Macao project.
For the coming year, the MGTO will strengthen both online and offline promotions. It plans to organise Macao Week mega roadshow series and seminars on tourism and MICE in mainland cities which supply large numbers of visitors to Macao and put on an array of roadshows and showcases in the Greater Bay Area to spotlight the city as a travel destination from diverse angles.The report stated that "depending on the recovery progress of the international market, preferential measures for sea transportation and cross-border buses to Macao will be introduced in due course".
Secondly, the MGTO will deepen cross-sector integration of Tourism+, linking tourism to sports, e-commerce, culture and creativity and other areas. It will capitalise on Macao's unique attractions such as the Historic Centre of Macao and Creative City of Gastronomy to raise the city's profile.
Thirdly, the office plans to encourage the travel trade to explore new itineraries promoting Macao as a world centre of tourism and leisure within the Greater Bay Area. Potential new schemes include Chinese medicine wellness tours as well as distinctive tour itineraries in Hengqin and Macao. The MGTO also aims to invite Hengqin's tourism departments and institutions to encourage performance teams to take part in iconic mega events in Macao.