Mainland China, Macao, Hong Kong Covid-19 travel restrictions end Monday, tour groups restart
Mainland China, Macao, Hong Kong Covid-19 travel restrictions end Monday, tour groups restart

Link copied
Finance Secretary Lei Wai Nong says new measure will boost Macao's economy; tourism chief says city has capacity to welcome even more tourists.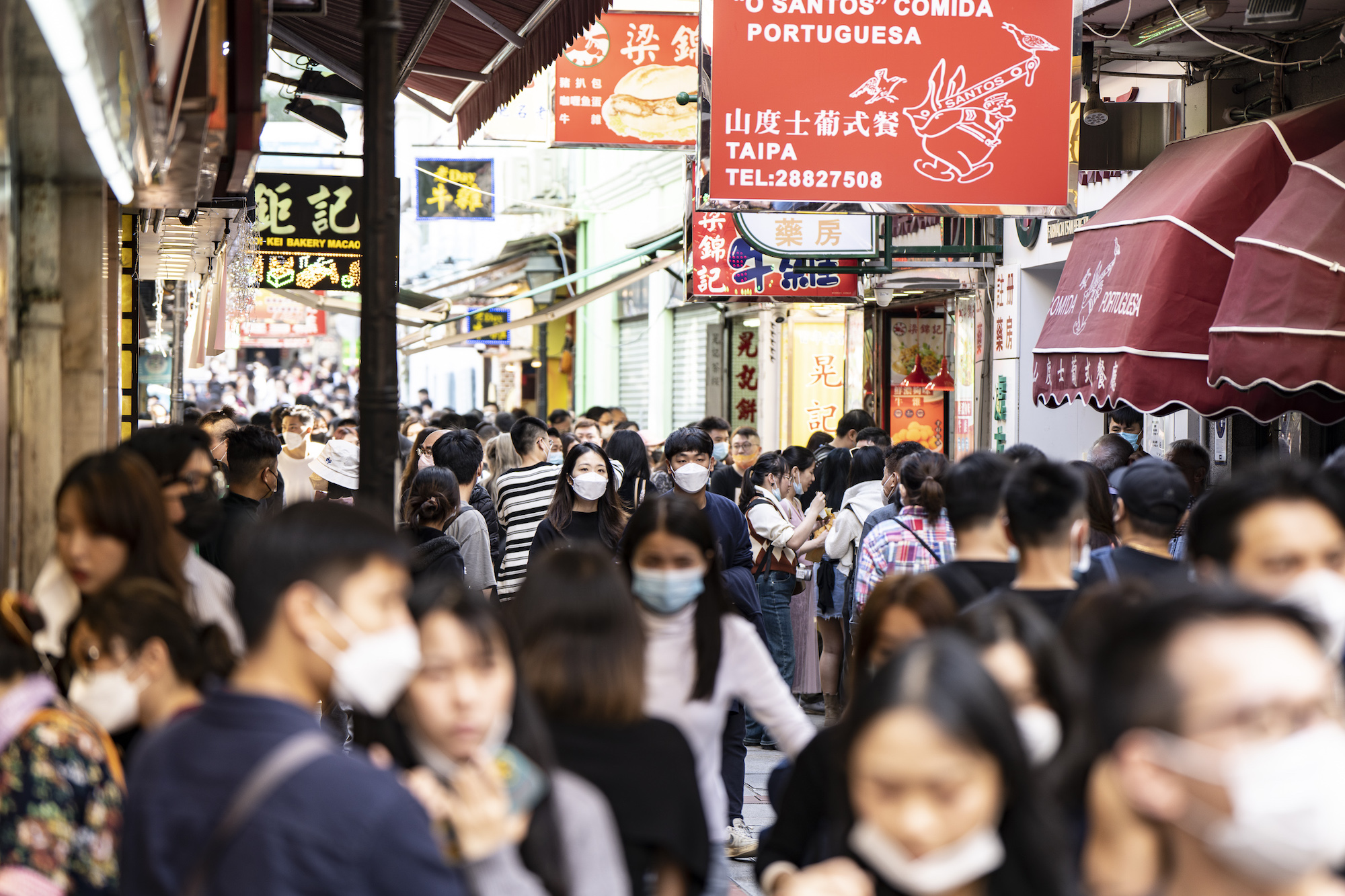 All Covid-19 travel restrictions between mainland China and Macao, as well as Hong Kong, are set to end from Monday, when tour groups are also due to return to the two cities. 
Starting at midnight on 6 February, mainland China will resume tour groups to Macao and Hong Kong, while travellers entering mainland China from Hong Kong, with no overseas travel history in the previous week, will no longer be required to undergo a nucleic acid test (NAT) to cross the border, the Hong Kong and Macao Affairs Office of the State Council announced today. 
Currently, travellers entering mainland China from Macao, with no travel history to Hong Kong and overseas within the previous seven days, do not need to undergo an NAT, while those from Hong Kong are still required to take a NAT. The NAT-free customs clearance between mainland China and Macao was implemented on 8 January this year.
Travellers from Macao and Hong Kong with overseas travel history will still need to show a 48-hour negative NAT result before entering mainland China; under-threes are exempted from the NAT measure. 
Upon arrival in mainland China, travellers from Macao and Hong Kong will need to complete customs clearance procedures, with the customs health declaration code. People with normal health declarations and no symptoms will be permitted direct entry, while those with abnormal health declarations or symptoms – such as fever – will be required by the customs officer to undergo a Covid-19 test on the spot. 
If the result is positive, they must either undergo self-health management, home quarantine or seek medical treatment. Those with negative results will be permitted to leave the port of entry. 
Macao's Secretary for Economy and Finance Lei Wai Nong said the new measure will be a boost for the city's economic recovery. 
Macao Government Tourism Office Director Maria Helena de Senna Fernandes has also welcomed the "good news", Lusa News Agency reported. 
The tourism chief also said Macao is currently exploring new markets around Southeast Asia, underlining that the city now has the capacity to welcome even more tourists than before the pandemic began in early 2020. 
Macao recorded 39.4 million visitors in 2019. This figure includes 8.3 million visitors who came to the city on organised tour groups.
Also from Monday, there will be no limit on the number of people travelling between mainland China and Hong Kong. There is currently no limit on the number of people travelling between Macao and mainland China.