After being mothballed for 27 years, an iconic hotel prepares to reopen its doors
After being mothballed for 27 years, an iconic hotel prepares to reopen its doors

Link copied
When it was first unveiled in 1941, the Grande Hotel was Macao's tallest building. Now, after a 500 million pataca renovation, it hopes to turn heads once again.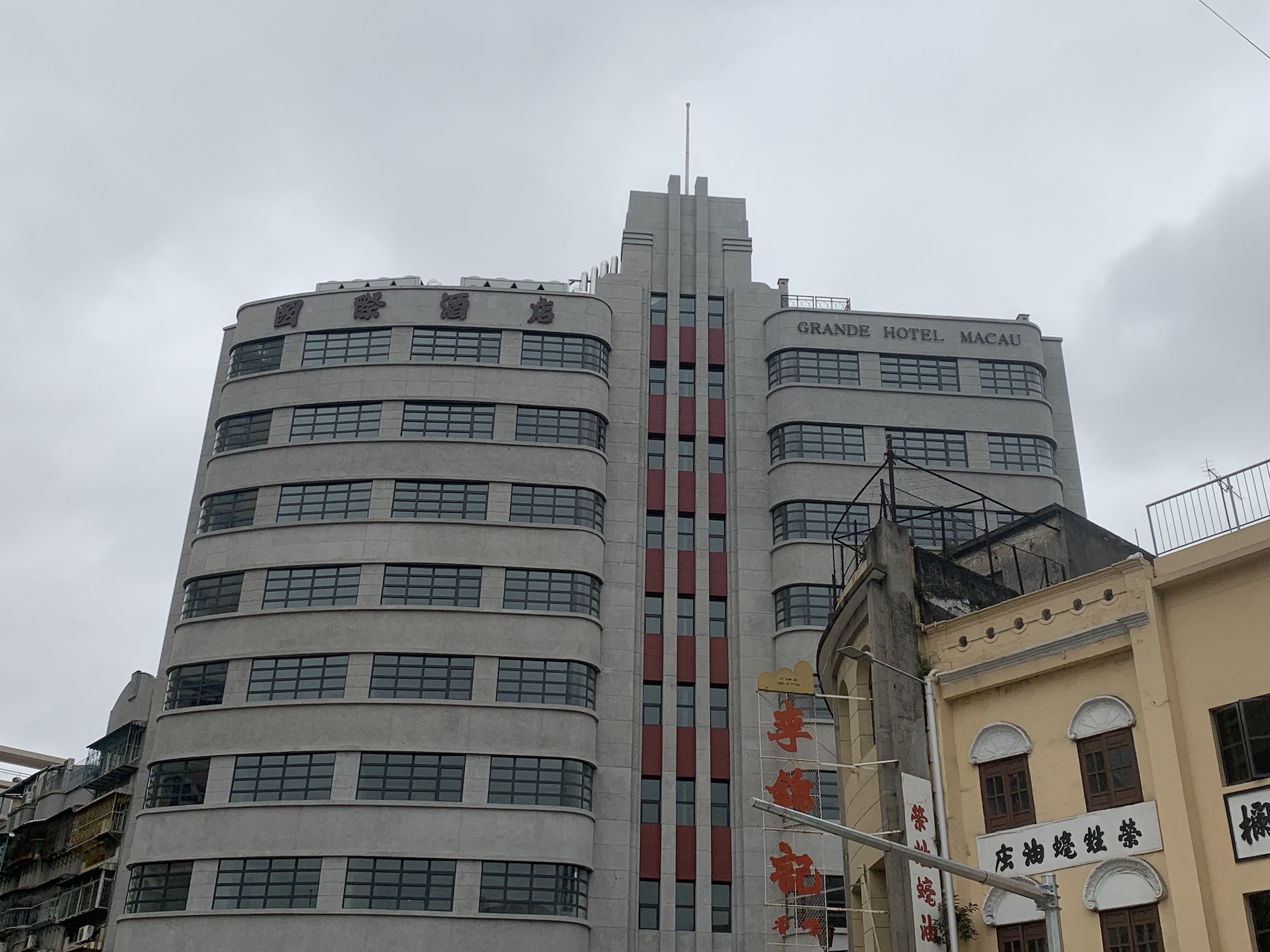 A landmark hotel that was once Macao's loftiest structure is to be given a new lease of life after being mothballed for 27 years.
In its heyday, from the 1940s to the 1960s, the Grande Hotel, on the Avenida de Almeida Ribeiro, played host to visiting celebrities and local dignitaries, and appeared as the backdrop in several Hong Kong films.
Now it looks set to reopen as a budget hotel in August, according to a report in Jornal Tribuna de Macau.
Vivian Lu, Jessica Lu and Veronica Lu — sisters who are the co-owners of this property and several other guesthouses in Macao — told the paper that they had invested some 500 million patacas in the building's renovation and that "more than 90 percent" of the work had been done.
When open, the revamped Grande Hotel will offer at least 96 rooms and some shops but no restaurant, according to the report. Pricing will make the property accessible to a wide range of travellers.
[See more: Forbes awards are a boost for Macao's hotels but the sector still faces challenges]
"There are already many five-star hotels in Macau", Vivian Lu told Jornal. "We intend to create a different accommodation experience for more types of tourists".
That could be a savvy move. According to local media reports, visitors to Macao have been expressing dismay at the high cost of accommodation in the city, now that it has reopened to post-pandemic travel. The government says it is taking steps to contain the spike in room rates.
Designed by architects João Canavarro Nolasco and Chan Kwan Pui, the original Grande Hotel was unveiled in 1941. Operations ceased in 1996 and the building remained shuttered while various owners squabbled over whether to sell the property or lease it out.
In 2017, architect Carlos Marreiros told Jornal that the neglect of the structure was "an embarrassment for the city".
Now there are hopes that the revamp will revitalise an older part of Macao. Enquiries are already being received from travel agents, the paper says.
It quoted Jason Cheong, the architect behind the refurbishment, as saying that he hoped the new Grande Hotel will "attract a greater flow of people and, in this way, gradually foster new commercial opportunities".