More than 109,000 visitors stream into Macao following end of travel restrictions
More than 109,000 visitors stream into Macao following end of travel restrictions

Link copied
Most visitors cross land border with mainland China but steady flow of arrivals from Hong Kong helps boost visitor figures.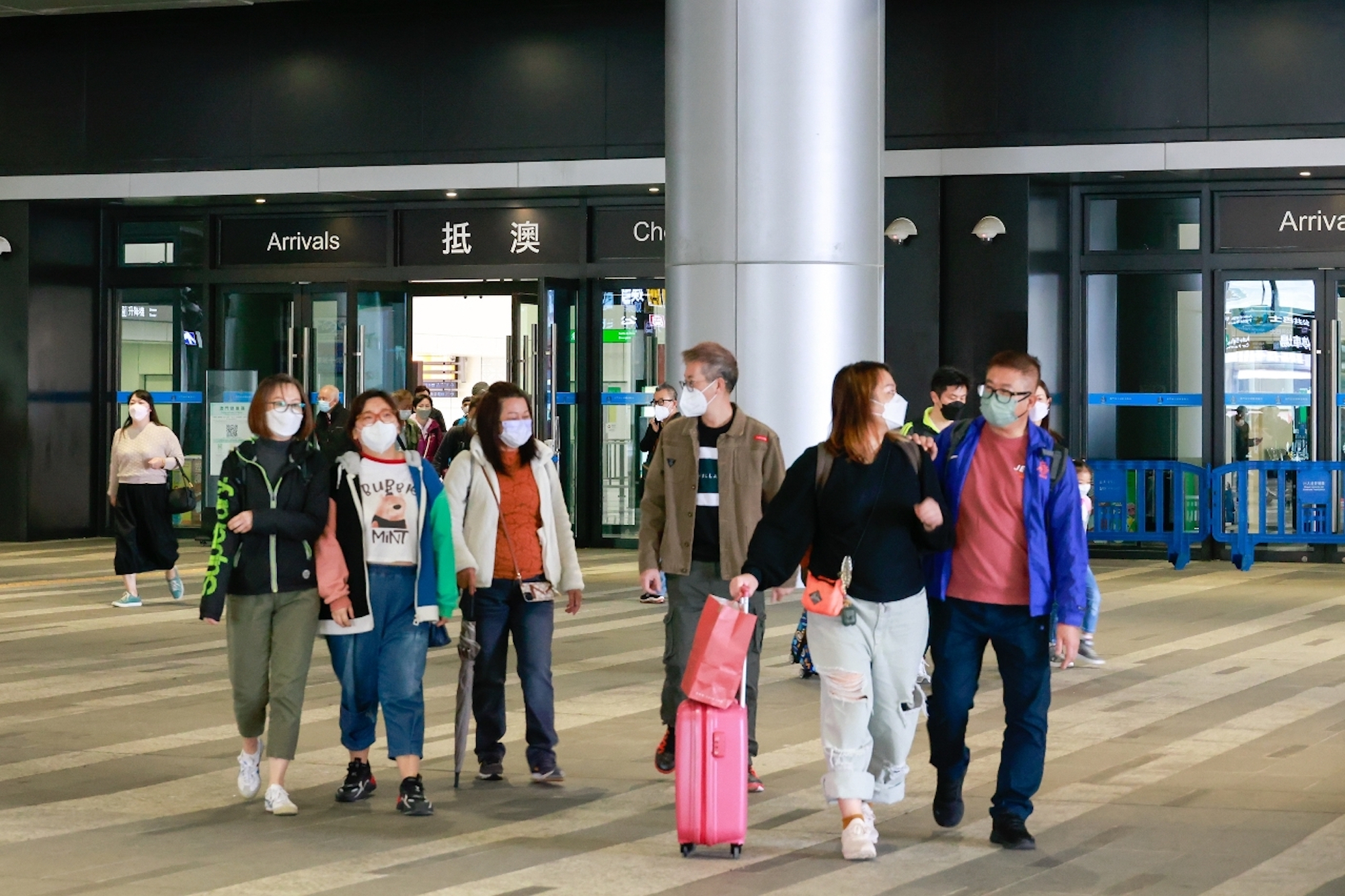 More than 109,000 visitors have poured into Macao after travel restrictions with mainland China and neighbouring Hong Kong were relaxed, TDM reported.
The Public Security Police Force announced that from Sunday to yesterday, a total of more than 213,000 passenger trips were recorded at various ports in Macao, including more than 109,000 inbound passengers and about 104,000 outbound passengers.
Among the inbound tourists, 58,000 people entered through the border gate, 11,000 people passed across the Hong Kong-Zhuhai-Macao Bridge, and about 6,000 people passed through the Taipa Ferry Terminal.
About 66,000 passengers entered and exited the country in a single day yesterday, and inbound tourists accounted for about 34,000.