Forbes awards are a boost for Macao's hotels but the sector still faces challenges
Forbes awards are a boost for Macao's hotels but the sector still faces challenges

Link copied
Leading industry figure cautions against complacency as Macao edges past London with 22 five-star ratings in the Forbes Travel Guide 2023.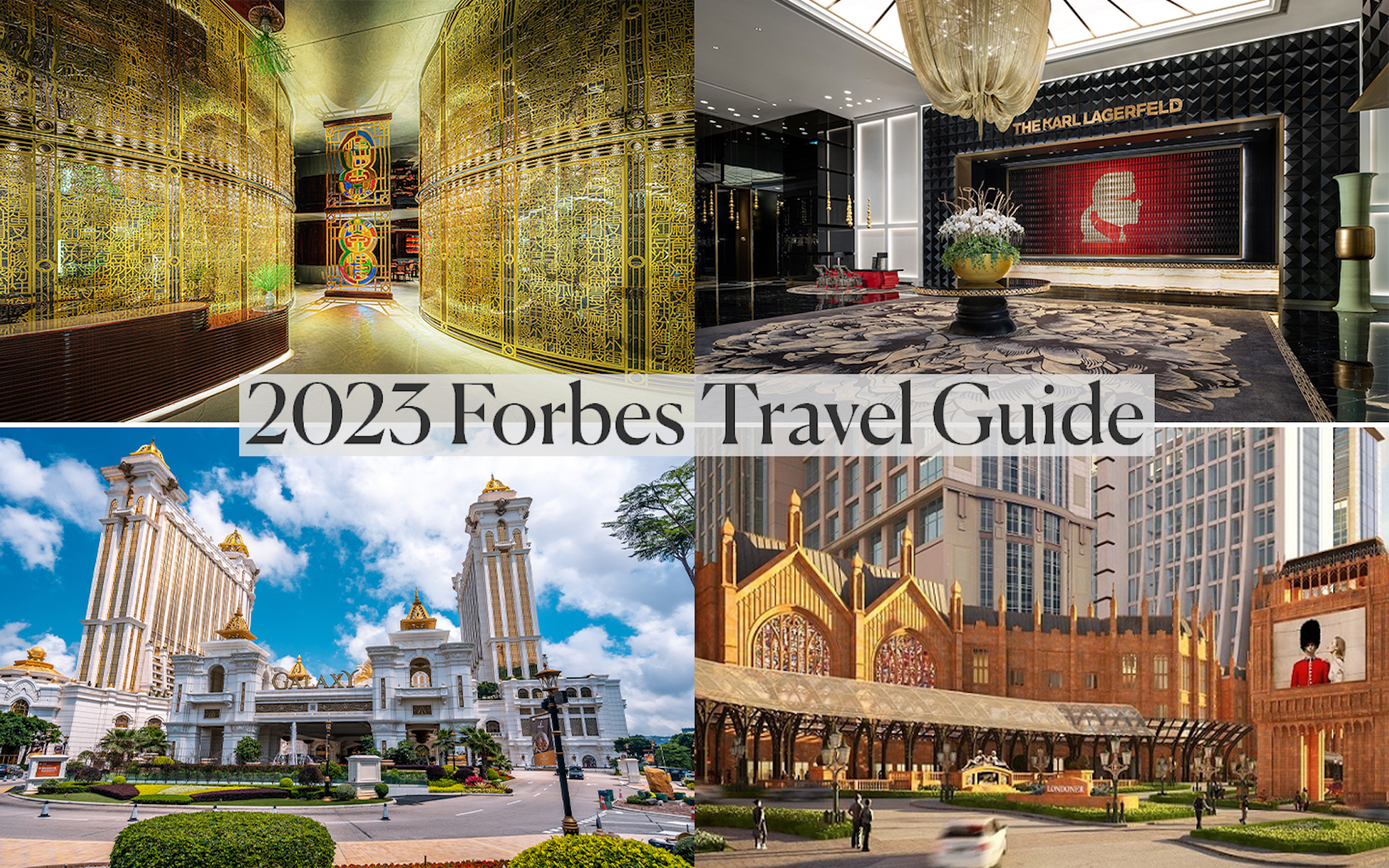 One of Macao's top hospitality personalities has expressed pride in the latest accolades bestowed in the city's luxury hospitality sector, but says local hoteliers must strive to offer quality in all segments of the market.
On Wednesday, the Forbes Travel Guide 2023 assigned the maximum five stars to 22 hotels in Macao – more than London, which has topped the list for the past four years.
While acknowledging that "we are all proud," Luis Heredia, President of the Macau Hotel Association, told Macao News that "Everybody likes deluxe service, but there are also people who like to come for a simple relaxing time."
He added that "Not everybody can achieve" a Forbes five-star rating, "but we're happy that some can. This means that I'm happy that many outlets have achieved this but we're also happy if we can hear all the other hotels are satisfying."
The Forbes Guide bestowed awards on 71 establishments in Macao, including 27 hotels, 26 restaurants and 18 spas. Four relatively new hotels helped push the city to the top of the rankings – the Grand Lisboa Palace, The Karl Lagerfeld, The Londoner Hotel, The Londoner Court – along with the Galaxy Hotel.
Heredia offered encouragement to properties that did not feature in the guide.
[See more: Government to spend MOP 600 million on tourism promotional campaigns this year]
"The ones that cannot aim for Forbes — they can still aim for quality," he told Macao News. "Look at your segments and your markets and what they want."
Tourism in Macao has been reviving since the lifting of pandemic-related travel restrictions in January. According to figures cited by Portugal's Lusa News Agency, the city registered 451,000 visitors during the Lunar New Year week, almost triple the number recorded for the whole of 2022. The average hotel occupancy rate was 85.7 per cent, with a peak on the third day of the Lunar New Year (24 January) at 92 per cent.
Heredia says the latest Forbes accolades are adding to Macao's "very good kickoff."
He told Macao News: "We are not yet in full gear because our shows are not yet back, our entertainment is still reorganising, transportation is still reorganising, even service is still reorganising. It's good that [the Forbes Guide] comes now but it's a big challenge because we are still recruiting back the people we need."
He added that continuing labour shortages could prove problematic, with many workers having left the sector during the pandemic.  
"Those who got Forbes are very happy but they have a responsibility now," Heredia said. "Then we need to have all the resources and the most important is human resources. You can have the best product, but you need the human resources because they are the ones that will provide the smile, the standards, the guidance, and so on, and at this moment we're not fully equipped, we're lacking manpower, and we need to deliver international standards."