The future of food has arrived: Where to try 3 of the best plant-based protein options in Macao
The future of food has arrived: Where to try 3 of the best plant-based protein options in Macao

Link copied
Plant-based protein is having a moment, thanks in part to rising environmental concerns, shifting lifestyle habits during Covid-19 and a wave of innovation across the region. We explore three of the most popular meat-free alternatives on the market, and where to find them in Macao.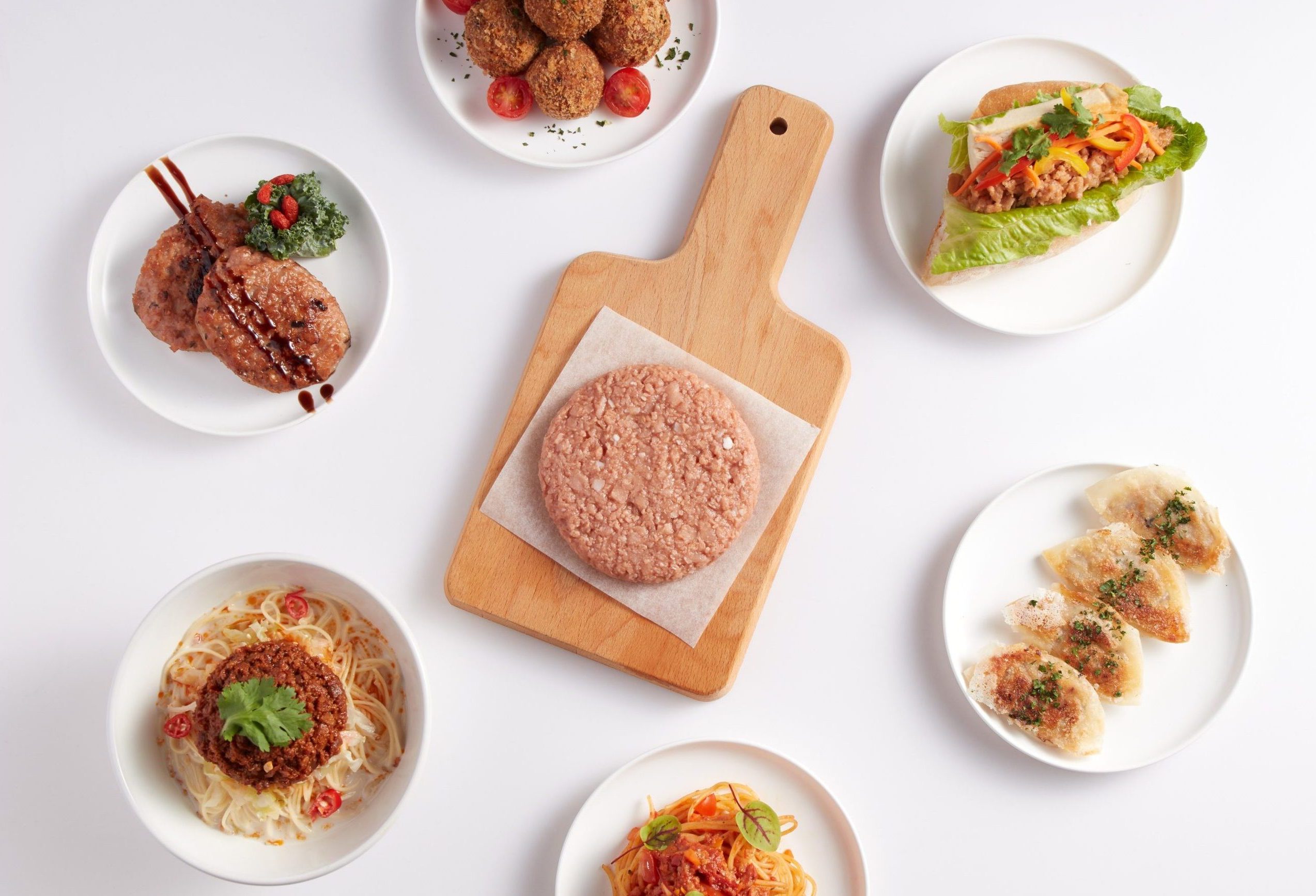 Covid-19 has impacted nearly every facet of life, from economic growth to lifestyle habits, travel, education, healthcare, and more. The food industry is no exception. While many restaurants, bars and caterers providers have struggled since the pandemic began, we've also seen countless innovations emerge. 
One area in particular is having a moment: the plant-based protein movement.
Valued at US$10.3 billion globally in 2020, the plant-based protein industry is expected to grow 7.2 per cent compounded annually to US$15.6 billion by 2026, according to a report by US research firm MarketsandMarkets. 
Asia shows promising growth with sales on track to increase by 25 per cent over the next five years. Meanwhile, sales in mainland China could skyrocket  200 per cent by 2025, propelled by government targets to reduce meat consumption by 50 per cent by 2030.
A trifecta of concerns – climate change, personal health and animal welfare – has been driving the momentum, but the pandemic tipped the scales. In the wake of Covid-19, more people than ever are aware of their lifestyles' impact on the environment. 
The effect of animal agriculture on biodiversity, habitat destruction, deforestation and, ultimately, global warming is well documented. The industry accounts for 14.5 per cent of greenhouse gas emissions a year and, if every family in the UK swapped red meat for a plant-based meal just once a week, it would be equivalent to taking 16 million cars off the road, according to research by Oxford University.
Personal health concerns are also top of mind. The World Cancer Research Fund International has also indicated that heavy meat consumption may be associated with various cancers, while a new report by Oxford University highlights the connection between frequent meat consumption and conditions such as diabetes, pneumonia and heart disease.  
That's where plant-based proteins come in. In a push to create meat alternatives targeting a very specific customer – meat eaters themselves – innovators have developed increasingly realistic plant-based proteins that emulate the mouthfeel, taste and macro nutrients of the real thing. 
The list of options keeps growing, from Beyond Meat and Impossible Foods, both based in California, to Hong Kong's own OmniPork. In Macao, diners and chefs alike are embracing plant-free options in hopes to live more sustainable lifestyles. But what's the story behind these products, and how does one "meat" differ from another? Here's an informative guide to plant-based protein in Macao to sink your teeth into:  
Beyond Meat: Powered by pea, rice and mung bean proteins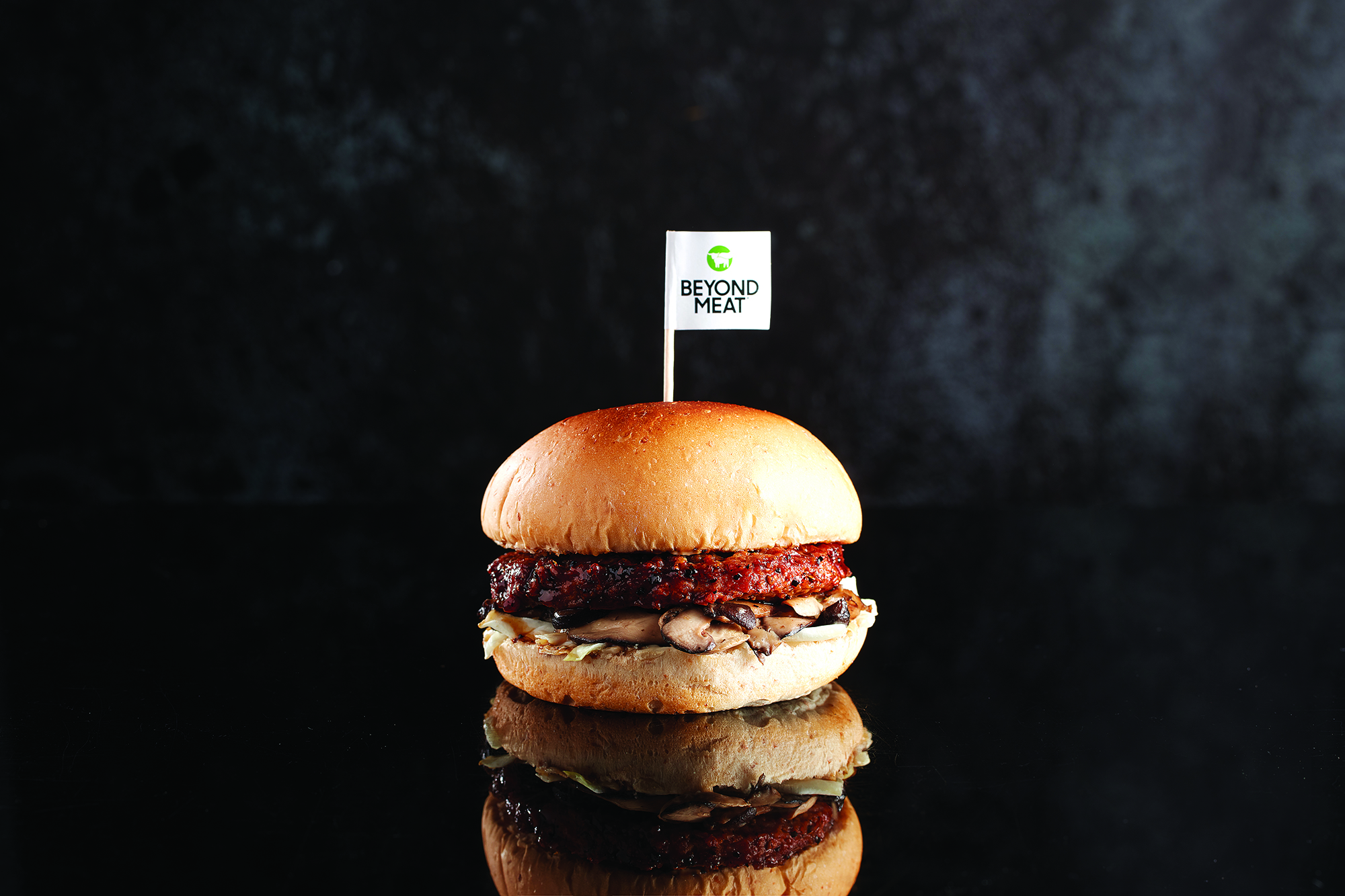 Back in 2017, Beyond Meat made a sizzling debut at Green Common, a plant-based grocery store and cafe in Hong Kong –  the first city to distribute the brand's plant-based Beyond Burger outside of the US. The burger took off quickly, thanks to its texture and flavour which comes down to a combination of pea protein and beetroot extract. 
Beyond Burger patties match conventional meat on taste and deliver 20g protein per serving, yet emit 90 per cent less greenhouse gases and require 99 per cent less water to produce than beef. 
Made with coconut oil and a mix of pea, rice and mung bean proteins, the brand's other two products – Beyond Beef and Beyond Breakfast Sausage – are full of flavour and nutrients. Each promises equal or more protein than animal products, as well as more iron, less saturated fat, zero cholesterol, plus no GMOs, soy, gluten, or artificially produced ingredients. 
And Beyond has an impressive following, too. Founded in 2009 by Ethan Brown, the California-based company has been backed by household names, including Microsoft founder Bill Gates and actor Leonardo DiCaprio.  
In Macao, you can enjoy a number of versions of Beyond Meat products at restaurants including Veggie Macau and The Blissful Carrot, where the Blissful Beyond burger features homemade pickles and vegan cheese. Shops including Royal Supermarket, Supermercado Seng Cheong and Bemvindo Supermarket also carry a selection of products, as does online marketplace, Goodees.
OmniPork: Western innovation meets Asian inspiration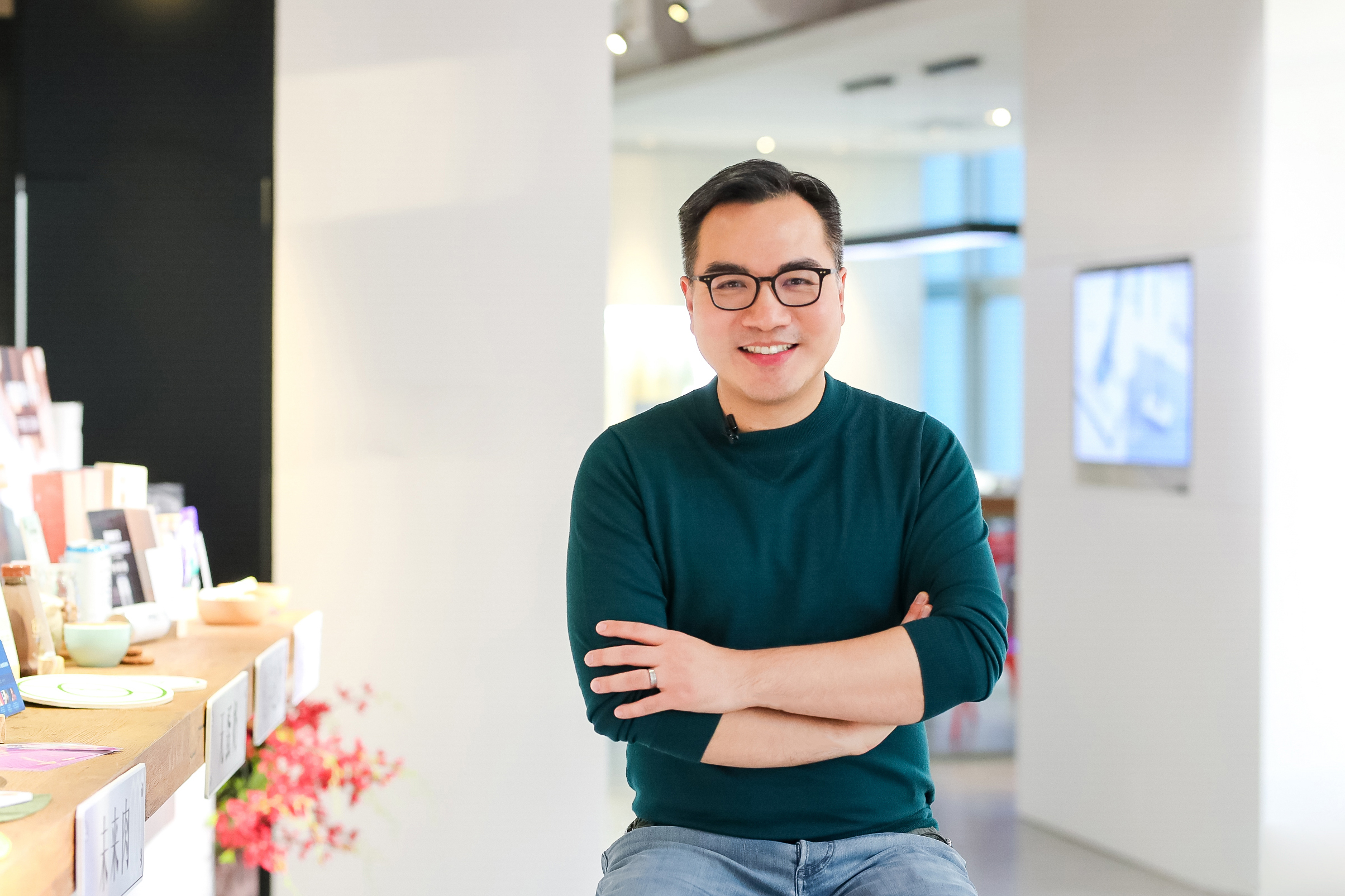 Hong Kong sustainability entrepreneur David Yeung, the founder of Green Common and sister company Green Monday Ventures, not only introduced Beyond Meat to Asia but also debuted his own food tech company OmniFoods in 2018, earning him the nickname "Asia's Plant-Based King". 
OmniFoods' hero product, OmniPork (plant-based minced pork), is designed to be used in everything from dim sum to dumplings, thanks to a savoury and satisfying combination of soy, pea, mushroom and rice proteins. 
To get the word out in Macao, Green Monday partnered with Sands Resorts Macao to launch its "Green Cuisine" campaign in 2018. Essentially, 14 restaurants across the brand's properties introduced the "Sands OmniPork Pork Chop Bun" – a vegan version of Macao's famous pork chop bun. In addition, all Sands China properties began serving vegan menus to more than 28,000 staff members every Monday.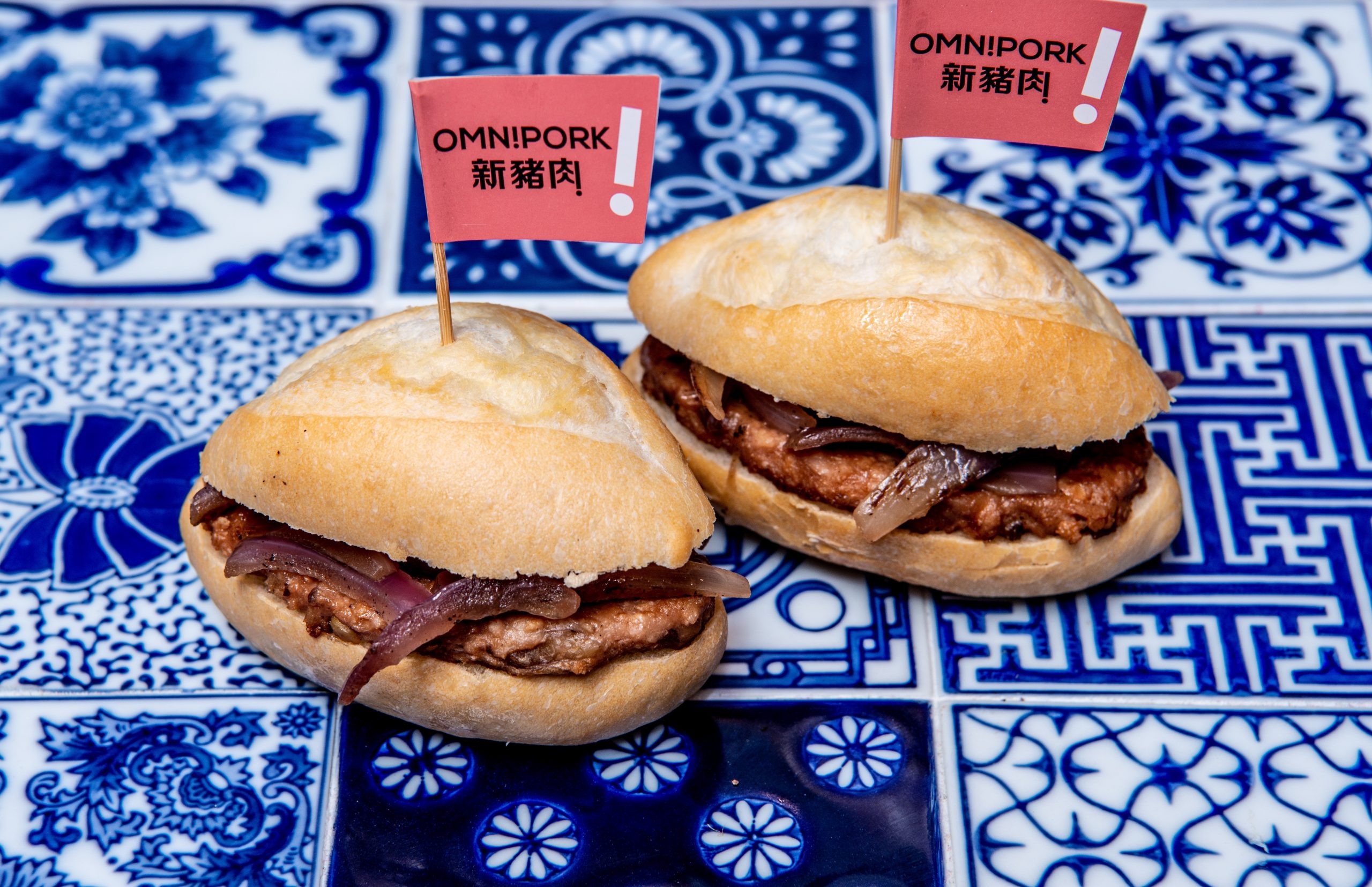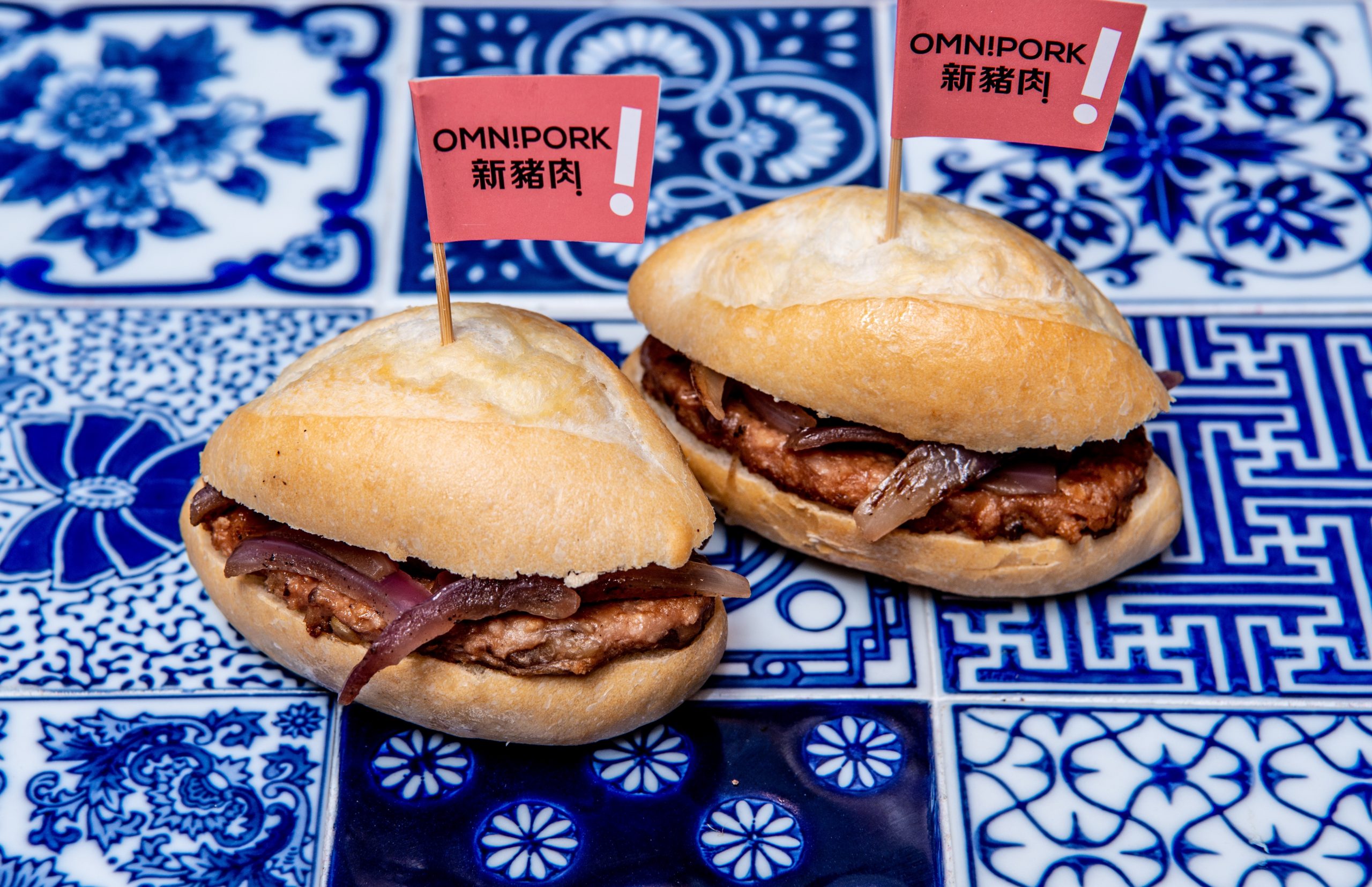 And in 2020, OmniPork launched the world's first luncheon meat made from plants alongside OmniPork Strip, a plant-based version of pork shoulder. In Macao, you can find Green Common's vegan products in supermarkets such as Royal, Sunsco and ParknShop as well as several restaurants. 
Yeung notes an uptick in interest when it comes to plant-based dining in Macao, which he says has been fueled by greater awareness of "health, wellness, environmental protection, as well as animal welfare". 
During the pandemic, he says, more people have been cooking at home and exploring healthier meal options. "People have become more health-conscious and prefer healthier and greener ingredients without compromise on their diet habits," says Yeung. 
Macao's top tier chefs have also embraced OmniPork products. Johnny Sin, the executive chef at The Grand Palace Chinese restaurant at Legend Palace Hotel, welcomes the opportunity to experiment with new ingredients and innovate the restaurant's menu. 
"I like the versatility of [plant-based ingredients], especially the shape and texture. It allows us to use the plant-based protein in many dishes," says Sin, adding that many diners are surprised at how much the vegan alternatives taste like meat. "We have a dish, poached vegetarian beef in chili oil, which our customers say tastes nothing like vegetables." 
Sin feels optimistic that plant-based alternatives are the future. "Nowadays, people are talking about healthy lives and healthy food," says the chef. "I believe people will pay more attention to sustainable development and environmentally friendly ingredients [going forward]." 
Impossible Foods: 'Bang on flavour' and versatility 
Founded in 2011 by Stanford University biochemistry professor and former paediatrician, Dr Patrick O Brown, California-based Impossible Foods garnered international attention when its Impossible Burger debuted in New York City in 2016. 
Consumers couldn't believe how much the plant-based patty looked and tasted like real meat. That's thanks in part to the key ingredient, "heme" – an iron-rich, soy-derived compound meat protein that enables the burgers to "bleed" like real meat. 
And when Impossible Foods moved Senior Vice President International Nick Halla to Hong Kong in 2018, it showed just how much confidence the food-tech startup placed in Asia. Investment in the region paid off, with the company increasing its presence in Hong Kong and Macao restaurants by 170 per cent since January 2020. 
"We've been thrilled with Impossible's growing popularity in Hong Kong and Macao since our launch in 2018, where we started with three restaurant partners and are now in close to 750 restaurants across both cities," says Halla.
"In both Hong Kong and Macao, we have worked with many renowned chefs to get Impossible Foods' products on restaurant menus and to represent the culinary diversity of the region."
As one example, Impossible Foods partnered with Galaxy Macao in 2018 to showcase the possibilities of plant-based proteins at restaurants including Cha Bei, The Apron Oyster Bar & Grill and The Noodle Kitchen. 
Cha Bei Chef Jun Kim, who says he was "blown away" by the quality of Impossible Burgers, sees the company's meat-free products as a key part of the restaurant's efforts to encourage sustainability. He's also noticed an uptick in vegetarian diners with several recurring faces visiting the restaurant at least once, if not multiple times a week, to enjoy the cafe's plant-based options.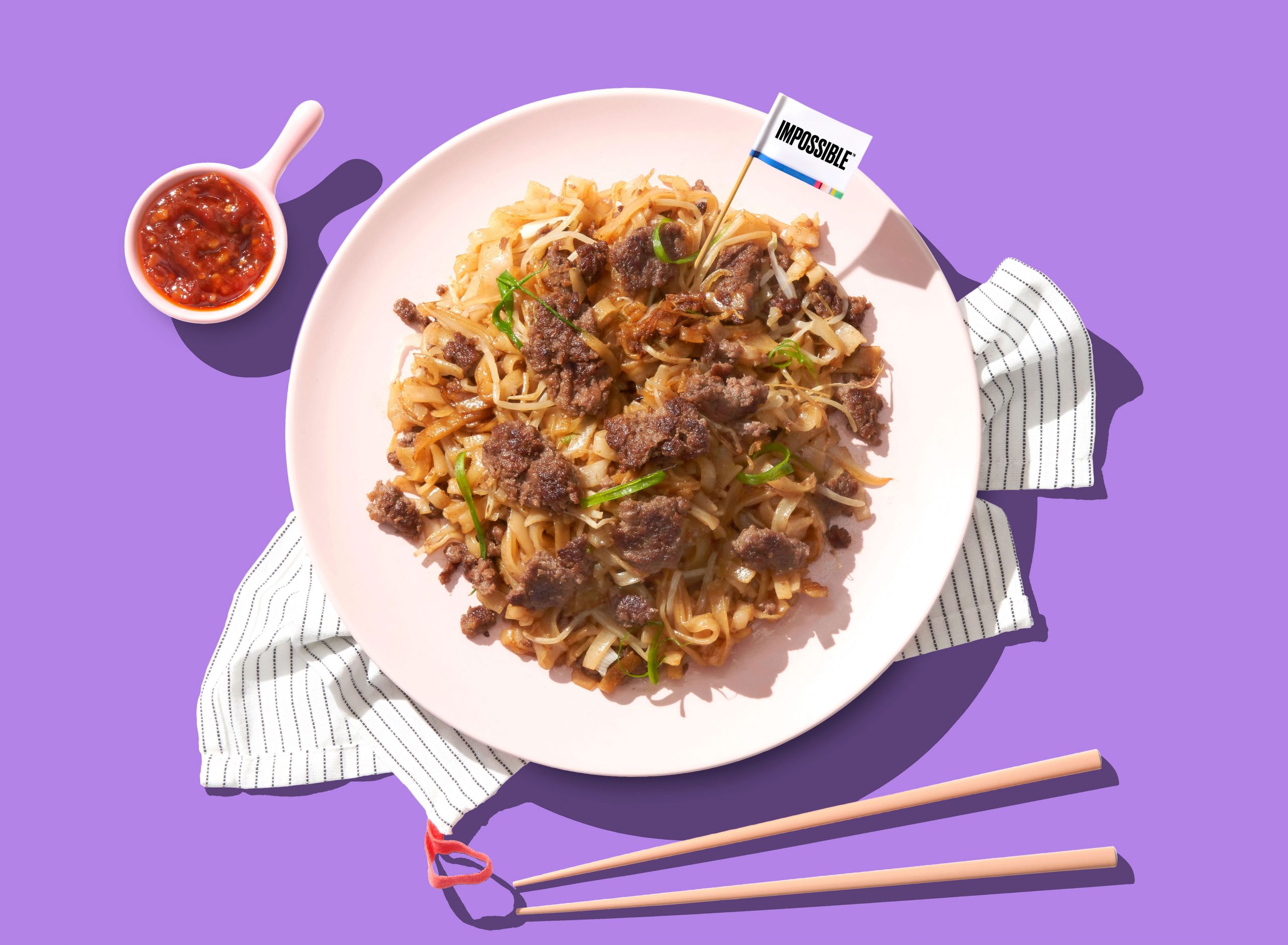 On the menu, 15 per cent of which is dedicated to plant-based dishes, the chef says the most popular options include the kimchi fried rice and Impossible bolognese, as well as Impossible teriyaki burgers, tacos, and Thai stir-fry with chilis and vegan oyster sauce. "The feedback is that the flavour is bang on," he says. 
While Impossible products are not yet available in Macao grocery stores, Halla has an eye on expansion. "It is absolutely our priority to launch in retail, as we aim to be available everywhere where meat from animals is sold to meet consumer demand and achieve our mission." 
Here is a glance at the differences between Beyond Burger and Impossible Burger: