Six questions for award-winning chef Kei de Freitas
Six questions for award-winning chef Kei de Freitas

Link copied
Kei de Freitas' restaurant, Macau Kitchen, flies the flag for Macanese food in the unlikely surroundings of Edinburgh. He was recently back in town and spoke to Macao News.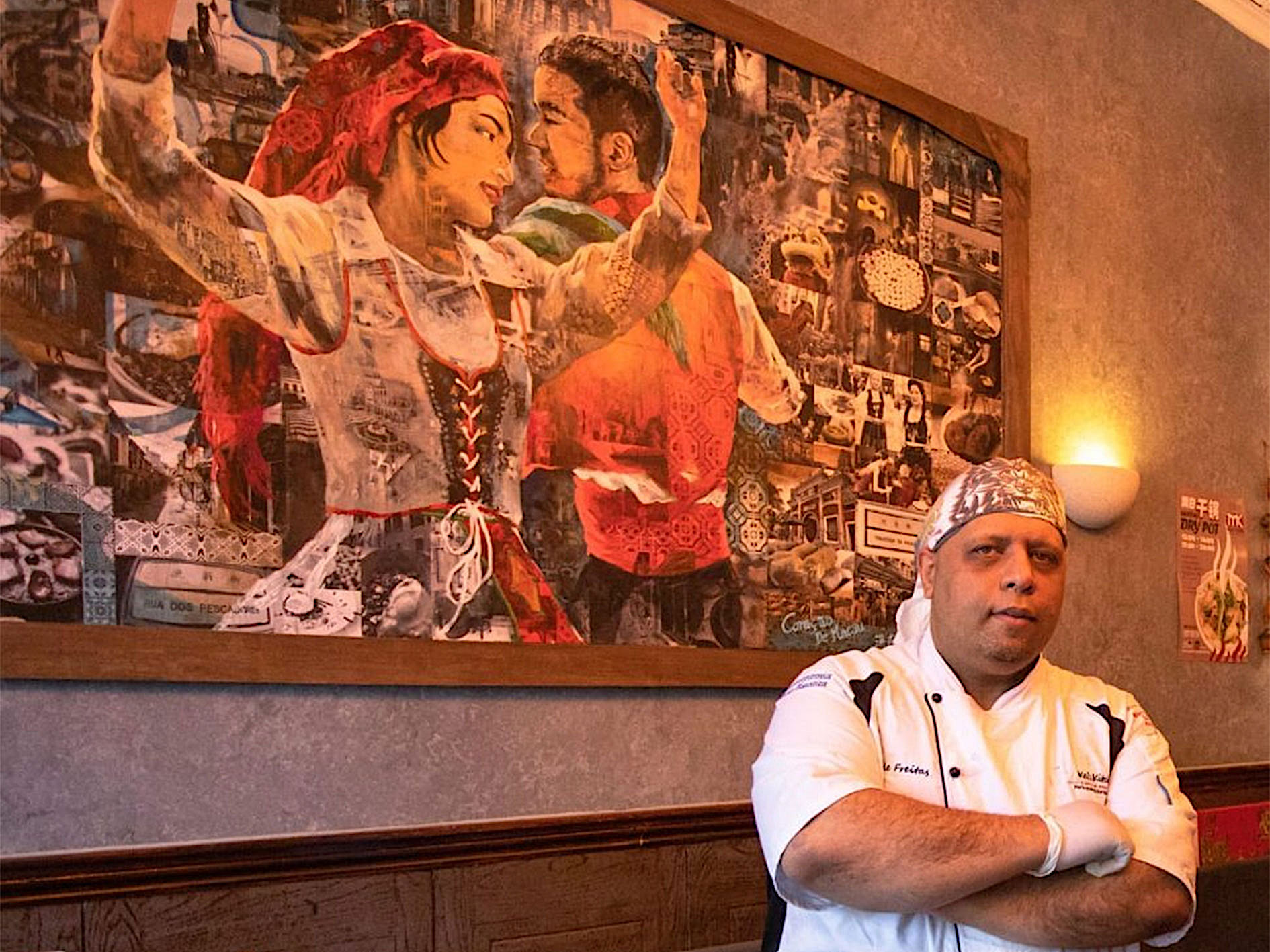 Mozambique-born Portuguese chef Kei de Freitas has done a great deal to expand awareness of Macanese cuisine in his adopted home of Scotland.
He first came to Macao in 2016, accompanied by his wife Hoeyyn Ngu, on a culinary pilgrimage to learn about the creole style of cooking that blends influences from many places along the route of Portugal's historic spice trade.
They learned more from the late, great Aida de Jesus – and other experts about the cuisine that is passed down in families from generation to generation – before deciding to open Macau Kitchen in the Scottish capital Edinburgh.
[See more: How Edinburgh chef Kei de Freitas found his calling with Macanese cuisine]
The eatery was named Best World Food Restaurant by the Edinburgh Evening News in June last year and won a Rosette from the AA Guide earlier this year. A few weeks ago, it was named Asian Fusion Restaurant of the Year by Food Awards Scotland.
De Freitas, who also has Goan and Kristang heritage, and his wife were back in town last week, doing further research on the Macanese cuisine scene and enjoying meals at the city's Macanese restaurants, including Café SAB 8, Restaurante Litoral and La Famiglia. They also caught up with Macanese chef Antonieta Fernandes Manhão, and spoke to fourth-year students of Macao Institute for Tourism Studies.  
In between appointments, the 50-year-old de Freitas found time to talk to Macao News about his culinary journey. 
How did you feel about your latest award from Food Awards Scotland?
I was surprised. When we were nominated, I was thinking how difficult it would be to win such an award again, as last year we also won a Scottish Asian Food Award. But, whether you win an award or not, just make sure you are doing a good job for the customers. Winning or not isn't going to change the way we work.
So where is Macanese cuisine now in terms of people's awareness?
The concept of Macanese cuisine is still confusing to a lot of people. No one really knows about Macanese food outside of Macao, right? There have been a lot of efforts these days to promote it, so nowadays people are starting to talk more about it. However, there's still not enough Macanese restaurants to make the cuisine more known.
Some people even come to our restaurant looking for Portuguese or Cantonese food from Macao. I tell them we serve Macanese food and they get a bit confused. A lot of people also have been to Macao and say they have been to a Macanese restaurant, but it turns out they've actually been to a Portuguese restaurant in Macao. Or, they've been to a Cantonese restaurant in Macao and they think they've been to a Macanese restaurant. 
[See more: Macanese cuisine: The past, present and future of the world's first fusion cuisine]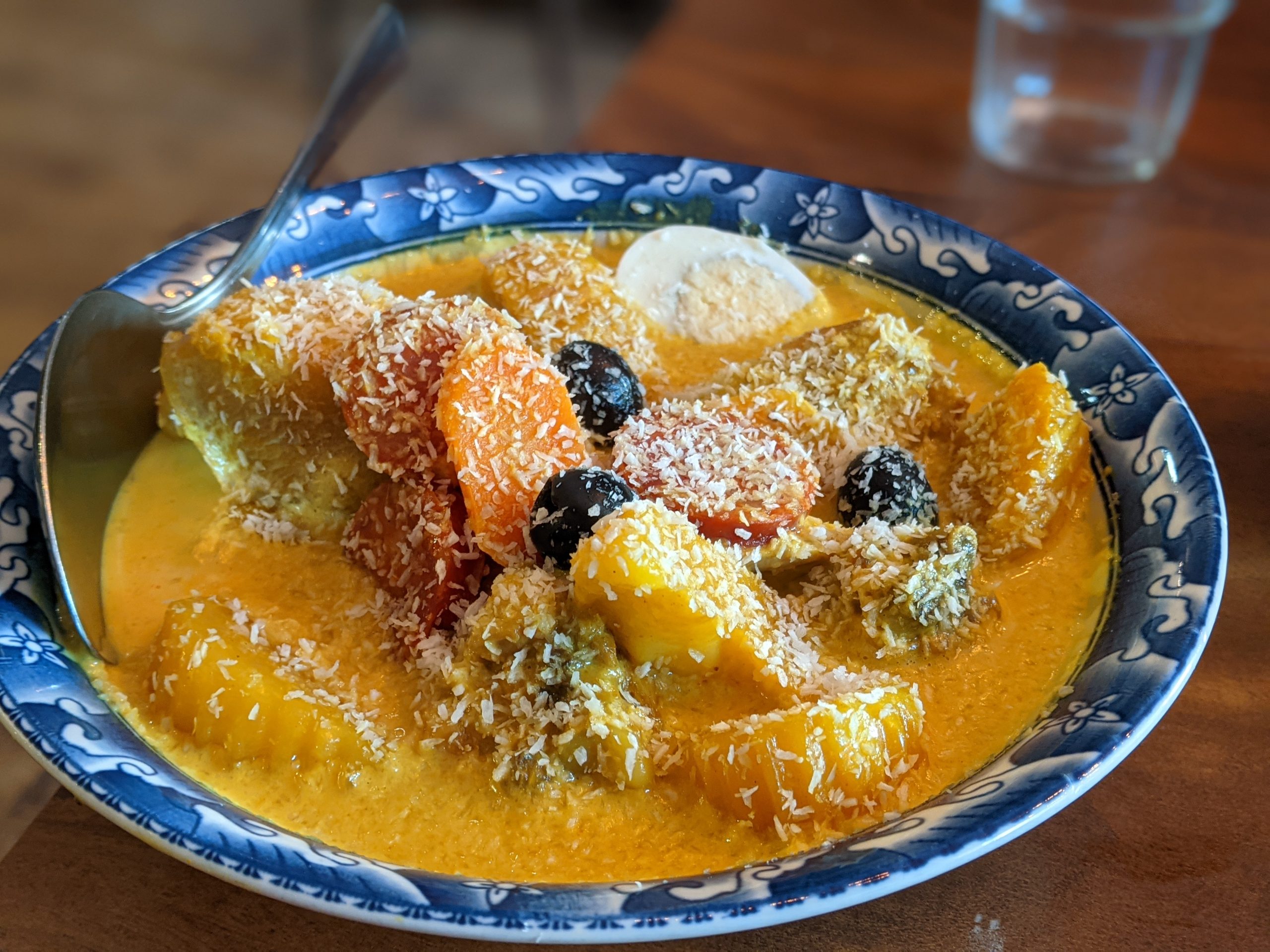 What do you think should be done to further promote Macanese cuisine? 
I think the Macanese chefs in Macao need to interact more with people outside Macao who are doing Macanese food. I understand that we all have our own family recipes and we need to keep them secret but if we don't bring them out, we'll die with these recipes and Macanese cuisine will disappear.
Why don't people share? There's already just a small number of Macanese chefs. I have my secret recipes too. But there are things that are not just about the recipes and more about the experience and stories. It's the reason I want to come to Macao every year to keep on learning the different Macanese dishes and listening to the stories behind them. Gastronomy is a culture and that's why it's very important to know the culture behind every dish.
[When I'm in Macao] I visit all the Macanese restaurants and I may eat minchi from many chefs. I can have five [plates of] minchi in a day because I want to understand each chef's cooking. Each chef is different. I'd usually try to find out if there's someone [a Macanese chef] that I don't know or have never met, who I should meet too. 
What are your most favourite Macanese restaurants in Macao?
My first restaurant connection, Litoral. I remember Manuela Ferreira made some traditional Macanese dishes that we really enjoyed. I also like Sab 8. The IFTM Educational Restaurant gives the best modern Macanese cuisine experience.
[See more: Top 5 restaurants in Macao for Macanese food]
What is the one Macanese dish that you like to eat the most?
Porco balichão, which is a tamarind and shrimp paste pork dish. This is the dish I like the most, both to eat and to cook, because it has a lot of history in its ingredients. For example, the balichão in Macao, Goa and Malacca all came from the same source. The tamarind came to Macao from Goa and Malacca and is used a lot in cooking in India and the Malay world. So this is a dish that really represents the Portuguese spice trade itself.
What's next for Macau Kitchen?
I don't know. Maybe we can get into a Michelin guide. But, you know what, the most important thing is what you're doing behind the scenes, which includes the promotion of Macanese cuisine as well as the learning and sharing among the Macanese chefs.