Jerome Torres, head pizza chef at Honest Pizzeria
Jerome Torres, head pizza chef at Honest Pizzeria

Link copied
Jerome Torres, is the Filipino ​​pizzaiolo heading up one of Macao's most addictive pizza parlours, Honest Pizzeria, in Taipa Village.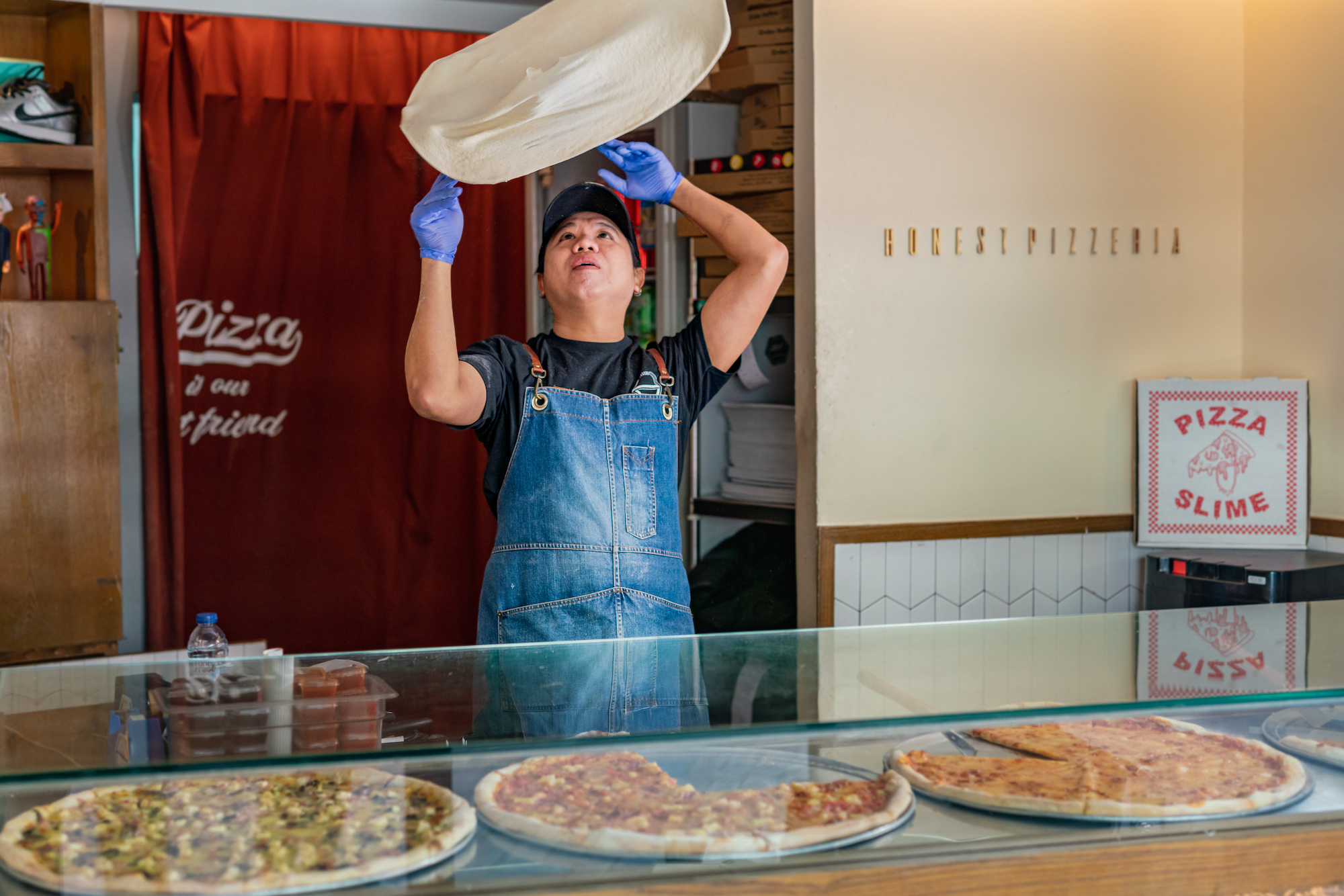 Aromatic garlic fries, gooey mozzarella sticks, and piping hot poutine – a Canadian staple consisting of fries swimming in hot gravy and melted cheese – can all be found at Honest Pizzeria, a hip pizza parlour located on Rua do Regedor in Taipa Village. But it's the establishment's authentic New York-style pizzas that appear to have kept hungry diners coming back for more in the five years since it opened. 
Thin, crispy, and with just the right sauce-to-cheese ratio – the pies at Honest Pizzeria are a slice of heaven that are always done to perfection. So it's surprising to learn that the man behind it all isn't from Little Italy, and didn't grow up tossing dough in his nonna's kitchen. 
Head chef Jerome Torres actually grew up in a small village in the Philippines, arriving in Macao just one month before the restaurant's opening in 2017 by way of the Middle East.
In this "Know Your Chef" series, we get to know more about Torres' journey, from early struggles to finally hitting his stride in the pizza kitchen.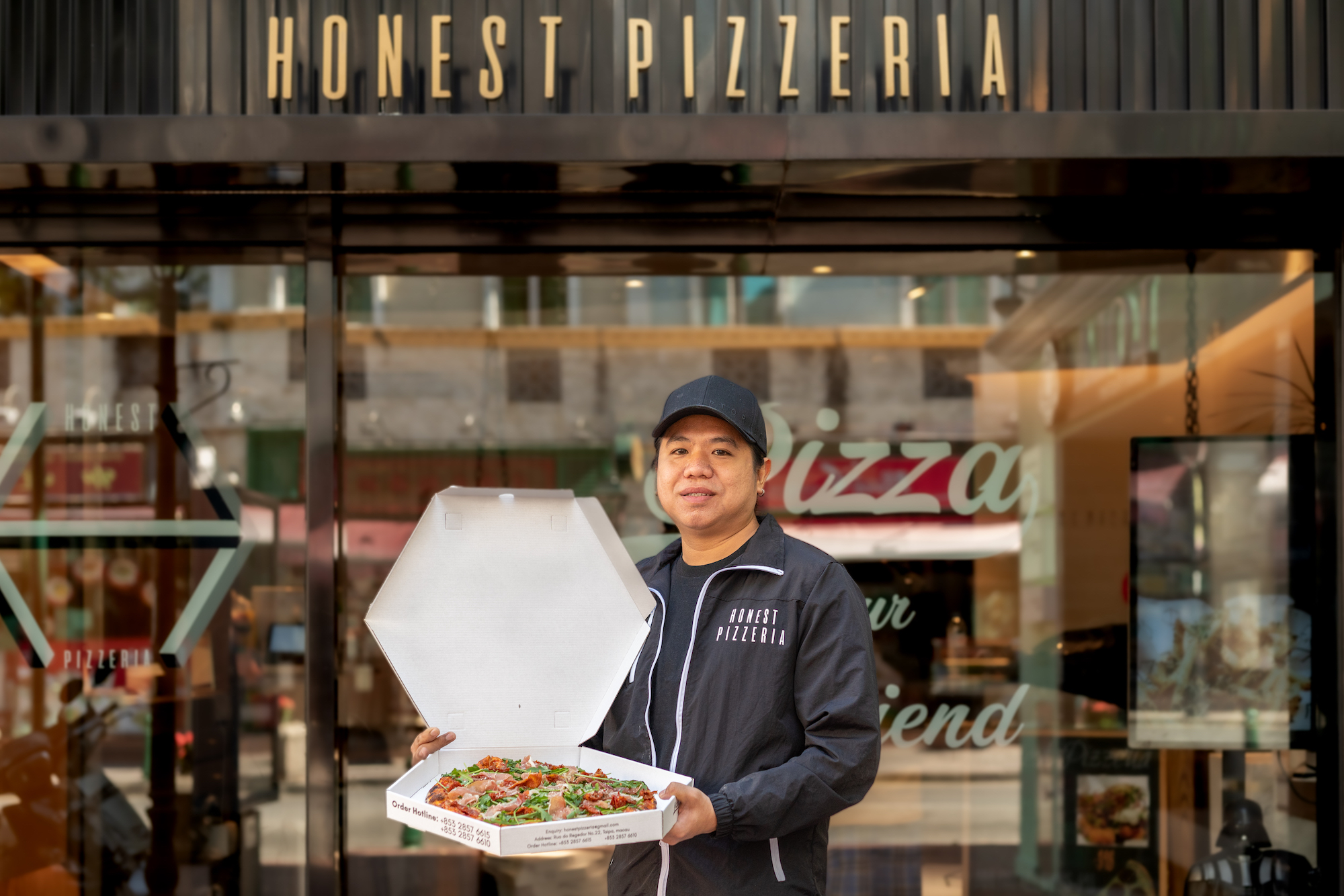 Early days: Torres was born in a tiny village of 28,000, Mapaya, just outside of the city of Calamba, which is an hour drive from the capital of Manila. His father, a firefighter, and mother, a housewife, were both amazing cooks who Torres credits for getting him started on his culinary journey early on. 
His paternal grandmother was also an experienced cook, and together with his grandfather, a soldier, they owned a small canteen that mainly served the village's army and police officers, engineers and contractors. The family's eight children, including Torres' father, were expected to help prepare food and serve customers every day, something that instilled a love of food in the family. "I think I inherited my palate through my dad," Torres says with a smile. "He was good at making food, as he and his siblings were all raised around cookery." 
From a young age, Torres loved watching his parents whip up dishes at home, like his favourite Filipino dish, adobo – pork belly marinated overnight with bay leaves, soy sauce, white vinegar peppercorns, and garlic. 
"As I grew older, I started asking my family members questions while they worked in the canteen," Torres recalls. "Like how to make certain dishes, what did they add in that dish and over time, that's how I started to build a passion for cooking." 
His first job: In 2006, Torres graduated from high school and had plans to join a culinary school. Sadly, he had to take a two-year break from his personal ambitions, when his father, the family's main financial support, passed away. To help support his family, Torres spent a year working at a pharmaceutical company as a production operator. He also worked as a production operator at Monde Nissin, a Philippine global food and beverage corporation known for its biscuits, wafers and instant pancit noodles.
After Torres' family received a pension from the government for his father's service as a firefighter, he was free to pursue his goals. He returned to his studies at the University of Perpetual Help System in 2008 and graduated with a Bachelor of Science in Marine Transportation in 2012.
Unfortunately for Torres, what followed was years of rejection, as the fresh graduate applied for countless shipping and cruise liner positions, constantly travelling back and forth from his hometown of Mayapa to Manila. "I had lost hope," admits Torres. 
Gaining momentum: In 2014, unable to find work in the Philippines, Torres travelled to Dubai to visit his cousin. The close relative had recently had a child with his wife, a three-month-old son at the time, and Torres stayed on to help the couple with their infant as a childcarer. At the same time, he searched for a job, but still struggled to find something suitable. Then one day, a bit of divine intervention struck. 
"I only had 50 dirhams in my pocket when I went to church one day," says Torres. "During collection, I put the money in the tray and prayed for a job." That afternoon, he got a call from an Italian restaurant in Abu Dhabi, Bricco Pizza & Pasta, inviting him to interview for the position of chef. 
At the restaurant the following day, Torres recalls feeling intimidated by his competition – a multicultural pool of international candidates from India, Syria, Nepal and even other Filipinos. The interview for the job he so badly needed also got off to a rocky start. 
"Right up front, I told them 'I don't have any experience in the kitchen, but I'm willing to work in any position,'" Torres recalls. The executive chef, a British expat named Nathan Hunt, told him that they could only hire trained cooks at the moment – but then he asked Torres to wait around.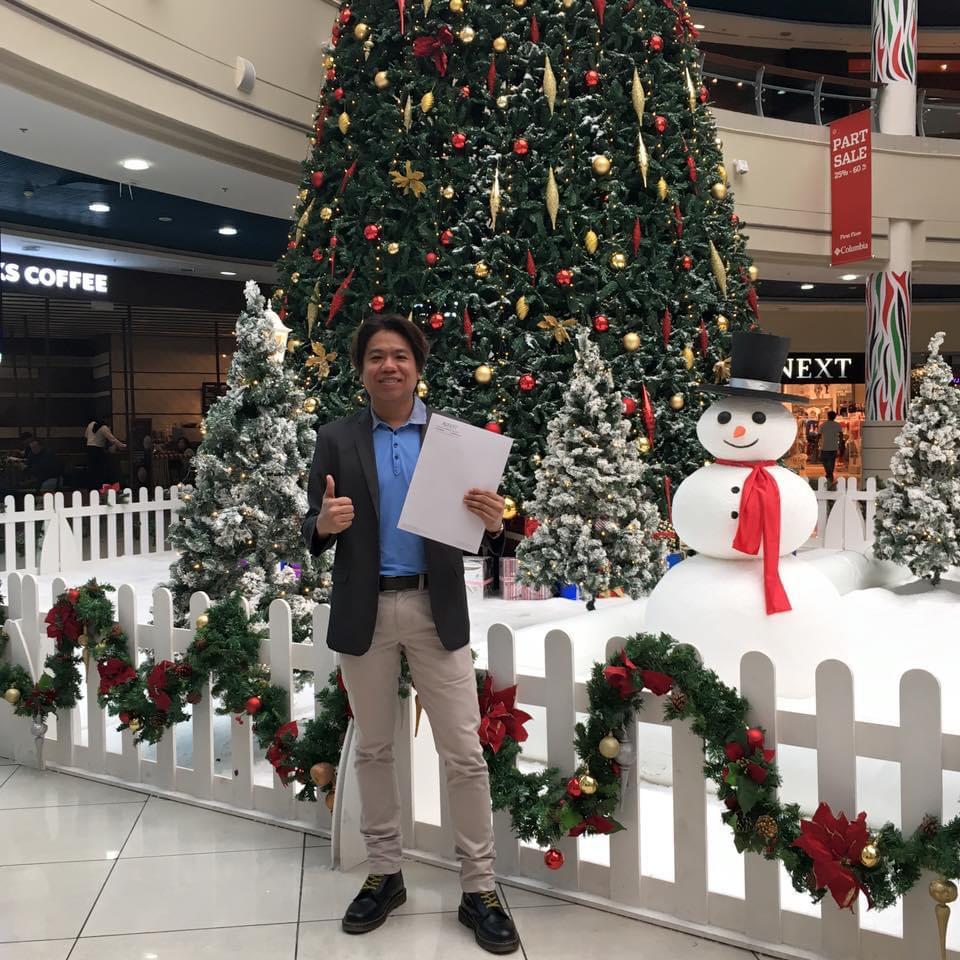 An hour later, Hunt approached the hopeful candidate and welcomed Torres aboard, explaining that he understood firsthand just how hard it was to get started in the hospitality industry. It was Torres' first real job and would bring him all the way to Abu Dhabi to learn the art of Italian cuisine. 
Despite his enthusiasm to find his way in the kitchen, Torres was still expected to start at the bottom. On the first day of his new job, he was put on dishwasher duty. 
"I struggled with that for the first month, before they moved me inside the kitchen," he reflects. After mastering the restaurant's salads, appetisers and pasta dishes, he advanced to making pizzas. 
His first thought was that it would be an easy process, but quickly learned it was a deceptively challenging practice. 
"It's difficult because kneading the dough is physically very gruelling," Torres says. "The hardest part was making sure there were no holes in the dough before putting it into the oven, because if there was – the inside would be burnt." 
After two weeks of diligent practice, he was able to fling pizza dough high above his head in the open kitchen, to the enjoyment of onlookers.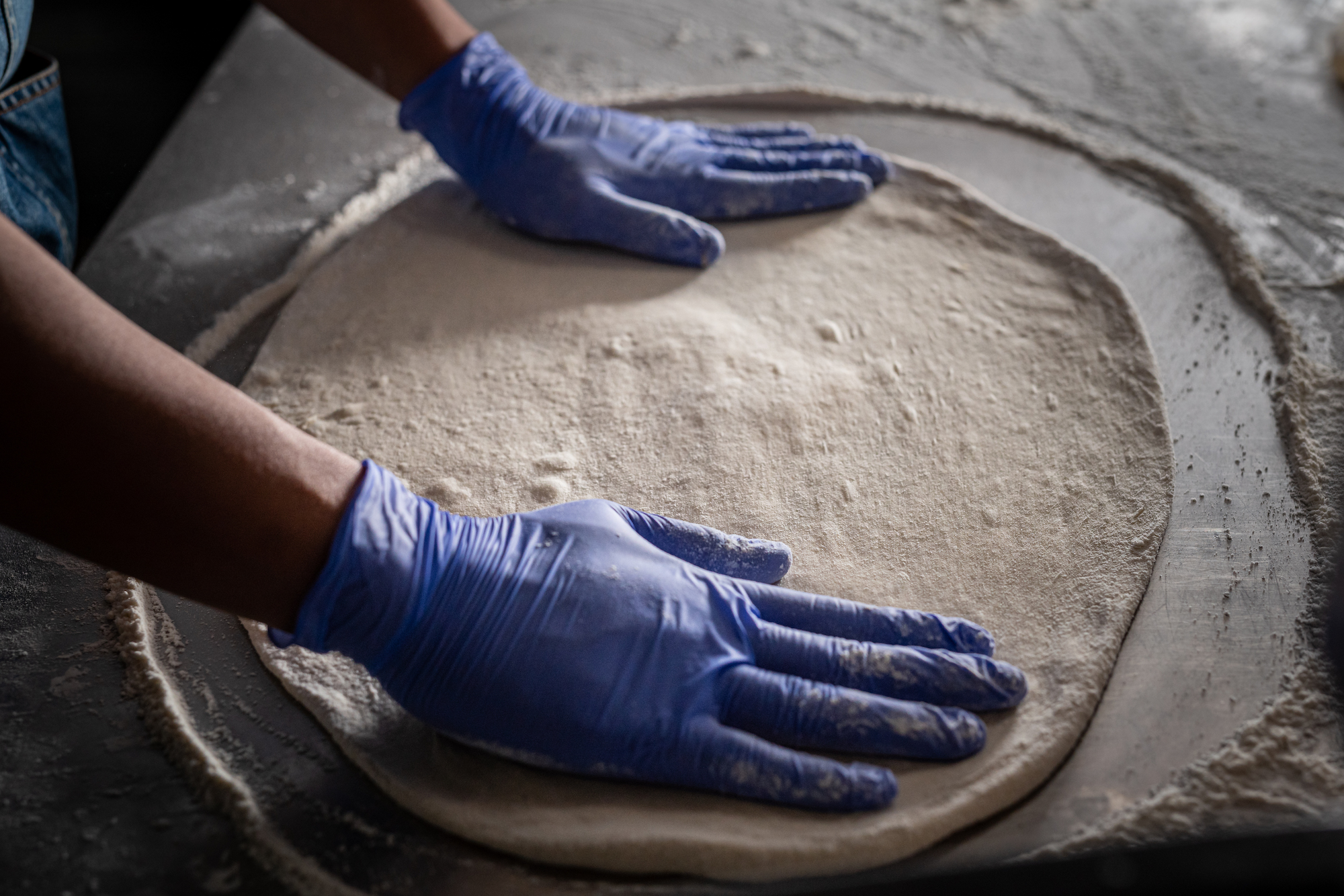 His current role: In 2017, Torres stumbled across a job opportunity in a WhatsApp group which led him to David Siu, a serial entrepreneur who planned to open a pizzeria in Macao. Siu wanted someone to help build the new venture from the ground up – something Torres found impossible to turn down. 
In March of that year, he relocated to Macao, a city he had never even visited before, and met with Siu to start planning the menu and business operations for Honest Pizzeria. "It was a risk, but I chose Macao because I wanted a challenge," Torres says. "The boss trusted me and I believed we could help each other to build something great." 
At first, Torres says he struggled to translate the same skills he had learned in the Middle East to Macao. "The dough we use here is different from that in Abu Dhabi, where we made Neapolitan pizza," he explains. 
Neapolitan pizza is smaller, wood-fired and has a more delicate crust made with minimal ingredients. New York-style pizzas, on the other hand, are larger and made for sharing, with a studier crust. "It took me a month before I could get it perfect," Torres says.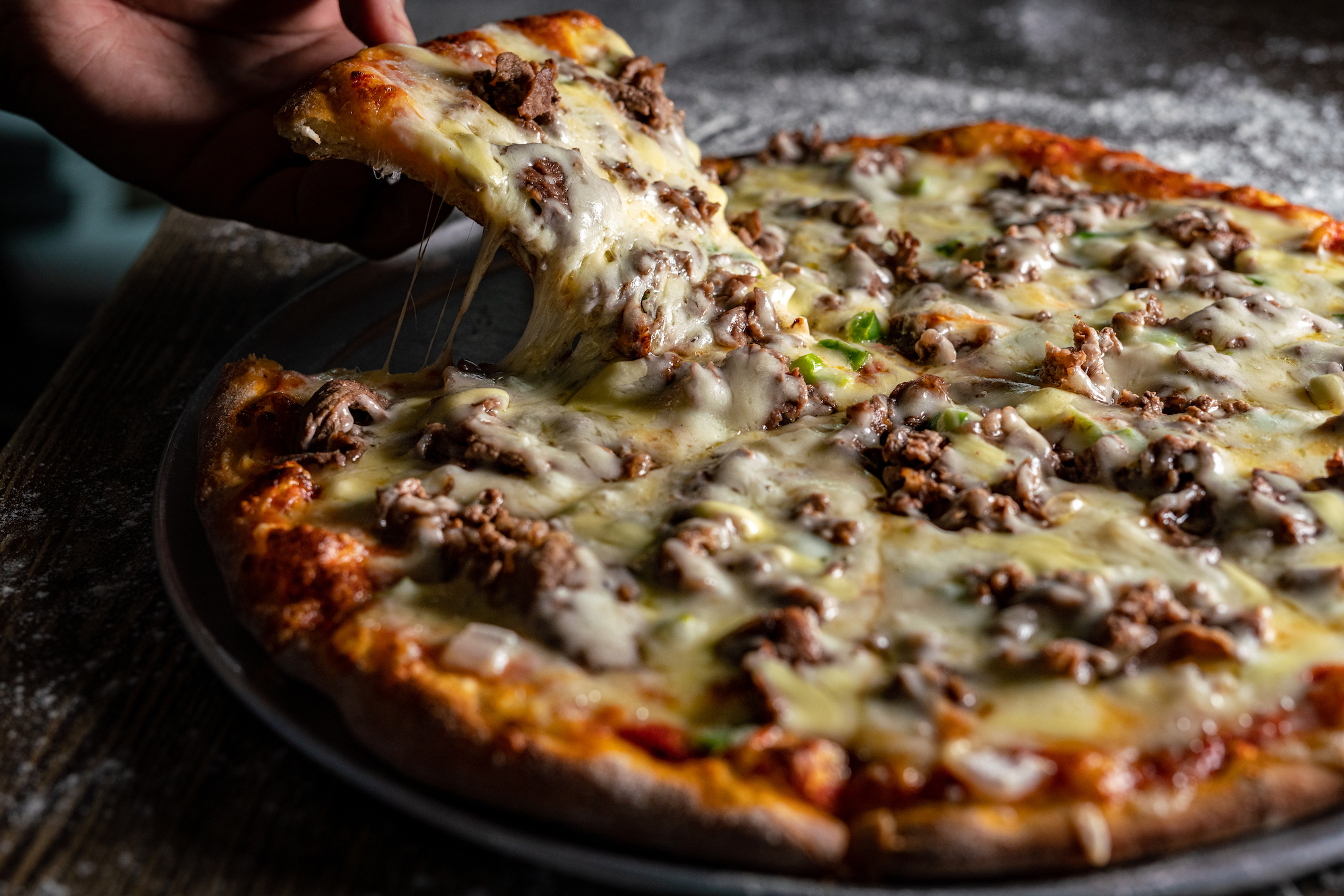 After it opened its doors in 2017, Honest Pizzeria was a modest success. Their mission was simple: to bring quality pizza to Macao and build a brand that could one day, expand outside of the city. The mouthwatering menu includes classic recipes, like Pepperoni, but also creative and bold new ideas – think Avocado Chicken, Truffle Egg and Korean Bulgogi. "I get a lot of my inspiration from YouTube," laughs Torres. 
Today, business at Honest Pizzeria is booming – so much so that they plan on expanding. Torres says that in the new year, Honest Pizzeria will open a second location in Rua de Fai Chi Kei, with further plans to launch Honest Bakery, which will sell cakes, focaccia and scones, on Avenida Xian Xing Hai, and their own factory, mass-producing bread, dough and sauces and other toppings for pizza.   
Favourite meal: When he was 10, Torres remembers cooking his first recipe ever – the Filipino breakfast dish of hotsilog, or garlic fried rice with an egg and a hotdog – and it has been his favourite meal ever since, he confesses with a smile. When it comes to the menu at Honest Pizzeria, however, that's a different story.
"I like the Prosciutto Delicioso, because it's simple and fresh," says Torres, referring to a house classic topped with prosciutto, Parmesan, semi-dried tomatoes, and arugula.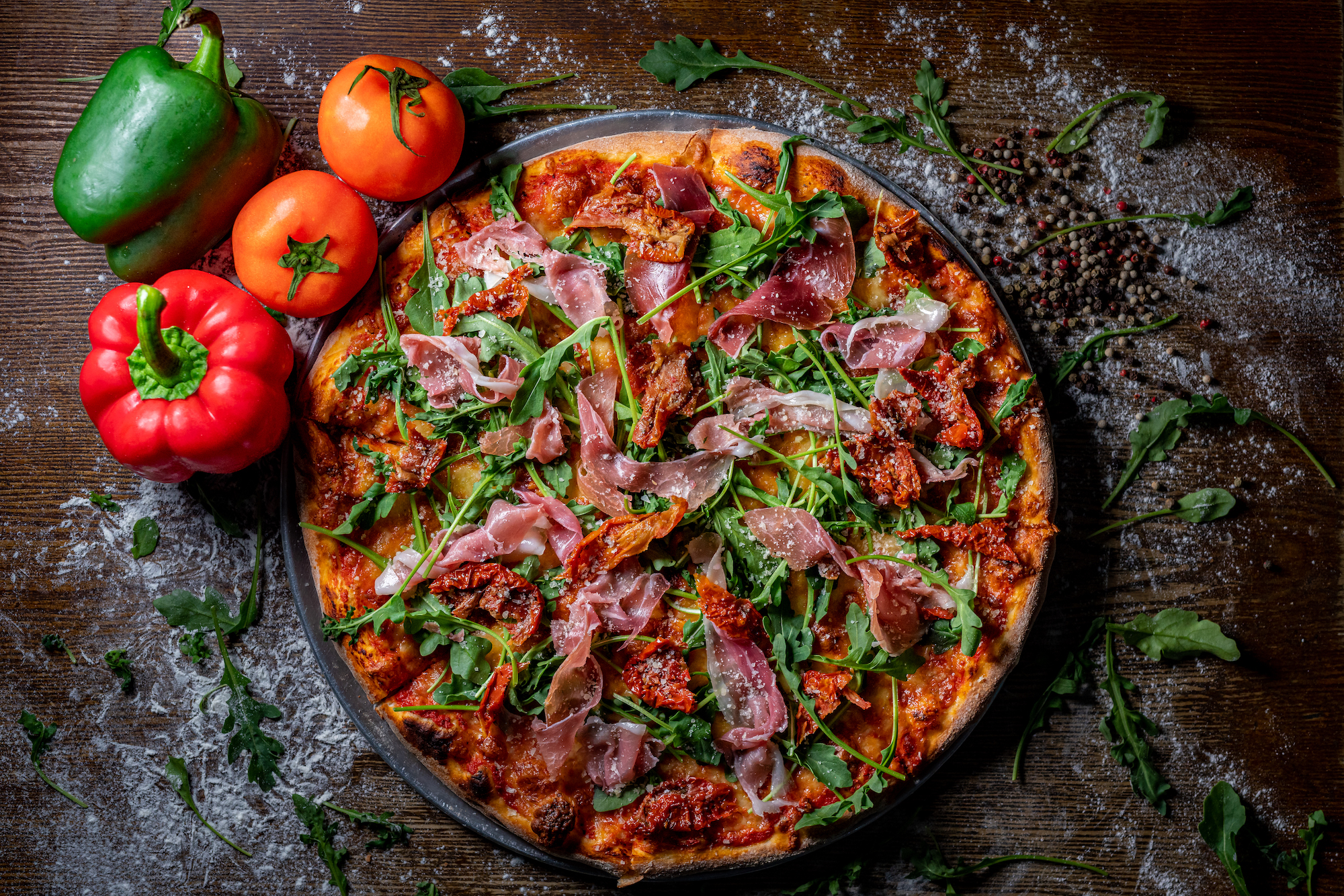 Parting advice: As a staunch Catholic, Torres says the most important advice he has for others can be found in the Bible. "I really cherish the verse, Proverbs 16:3: 'Commit your activities to the Lord and your plans will be achieved.' I never do anything in life without His guidance, and I'm never alone because I always have God with me."