New Delta variant Covid-19 cases force public venues and services to close
New Delta variant Covid-19 cases force public venues and services to close

Link copied
Many of the city institutions are temporarily shut down and activities cancelled or postponed.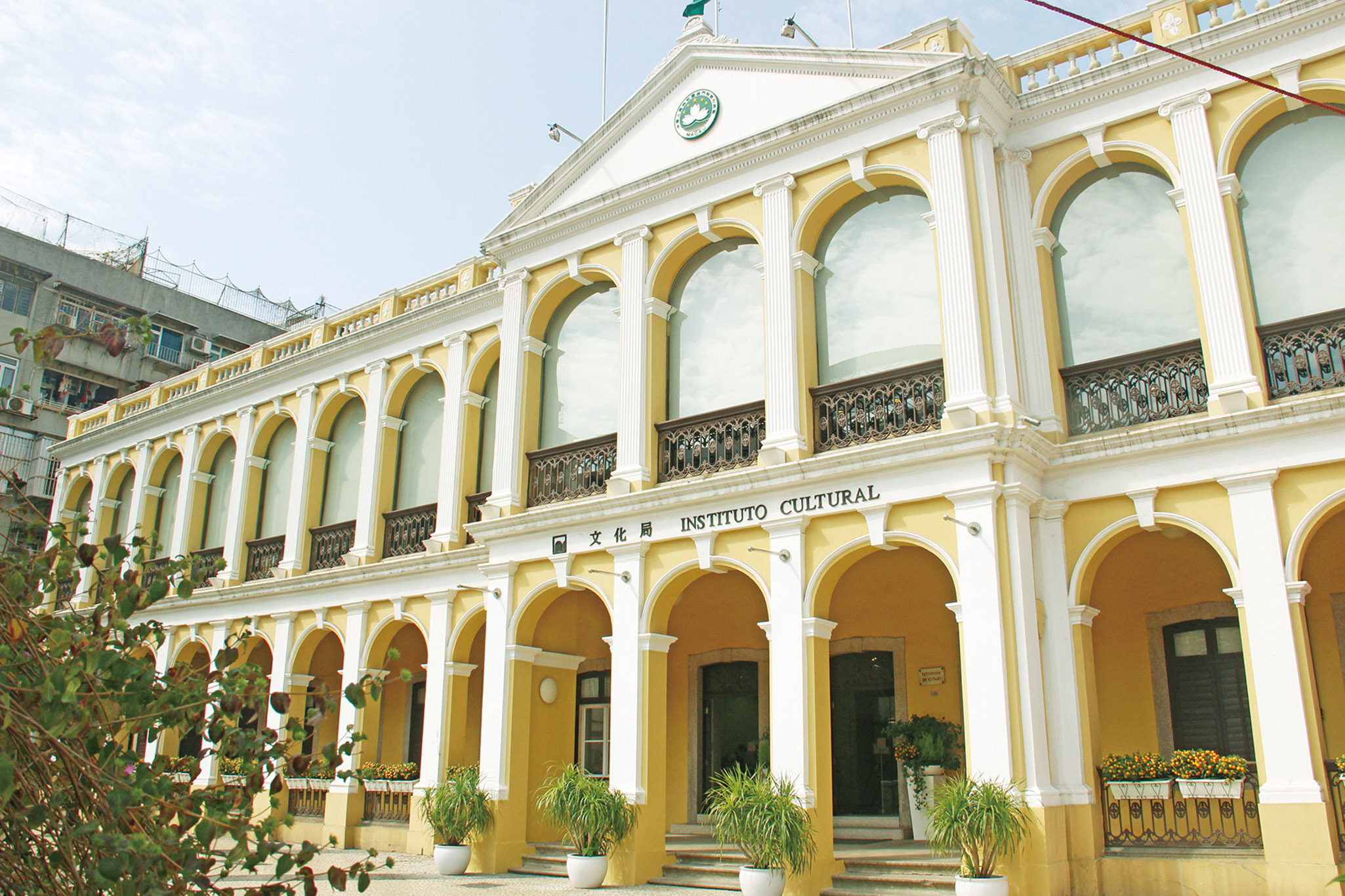 A large number of public entities' venues and services are temporarily closed due to the three new local Covid-19 cases confirmed over the weekend. Schools are also suspended, while universities and other higher education colleges have been ordered to conduct only online teaching.
DSEDJ schools and activities arrangements
The Education and Youth Development Bureau (DSEDJ) announced that all higher education institutions and primary and secondary schools, as well as pre-schools, must cancel all on-campus activities and cancel or delay class activities.
Private education centres and institutions participating in the bureau's Continuing Education Development are urged to suspend operations.
The suspension also includes all centres under the bureau, the Loving the Country, Loving Macao Education Base for Young People, the Patriotic Sentiment Pavilion, youth hostels, the Youth Art Exhibition and Performance Hall, the gymnasium of Escola Luso-Chinesa Técnico-Profissional (Sino-Portuguese Vocational and Technical School), as well as all study rooms and all school facilities. The reopening of the facilities will be announced in due course.
In order to reduce cross-border activities, students needing to cross the border should avoid returning to Macao from the mainland.
Schools are suspended until 3 October, while higher education institutions have suspended in-class lessons. Specific arrangements for online classes will be announced by each institution. The bureau also urged all students to stay at home and refrain from going out to reduce the flow of people in public areas. The bureau also asked students and teaching staff who feel unwell or have symptoms such as fever, cough and a sore throat, to seek hospital treatment as soon as possible.
MGTO suspends local tours and other activities
Meanwhile, the Macao Government Tourism Office (MGTO) announced that its "Stay, Dine and See Macao" local tours have been suspended.
The "Light up Macao Drone Gala" will be suspended as well, while the World Tourism Day activities, such as the Tray Race and the award ceremony for the Incubation Plan for Macao's KOLs in Tourism, are cancelled.
The Macao Grand Prix Museum and the Ritz Building are temporarily closed, while activities organised and supported by MGTO including training camps, courses, sharing sessions and festive activities are postponed.
SAFP suspends additional NAT result rule
The government has suspended its requirement for public servants who have still not been inoculated against Covid-19 to display their negative nucleic acid test (NAT), which had been slated to start today.
All people in Macao, including public servants, are required to participate in the mass NAT drive.
IAS public facilities are suspended
Meanwhile, the Social Welfare Bureau (IAS) announced that the operation of subsidised nursery facilities and non-residential and non-emergency social facilities will be suspended until 3 October. Meanwhile, residential home and emergency support services will continue. The bureau urged non-subsidised facilities to comply with the epidemic prevention measures.
Family visits to residents' rooms will be suspended in all nursing homes and rehabilitation homes, however, family members can still contact the respective facility in advance to arrange an appointment to meet with their loved ones in the visiting area of the facility concerned. Family members can arrange video calls instead.
IAS activities and visits to the show flats for seniors' apartments are also suspended until 3 October.
DSAMA suspends ferry services to Zhuhai and Shenzhen
Meanwhile, the Marine and Water Bureau (DSAMA) announced that ferry services between Macao Inner Harbour Ferry Terminal and Wanzai in Zhuhai are suspended until further notice. Moreover, the bureau announced that the ferry services between Macao and Shenzhen have also been suspended until further notice. The bureau urged ferry operators to announce relevant information to their customers, including releasing information on their websites and putting up notices at ferry terminals.
The bureau said that the ferry operators are required to properly handle pre-sale ticket refunds.
IC venues & services suspended
The Cultural Affairs Bureau (IC) announced that it is temporarily closing all its venues and cancelling all its activities, including Macao Cultural Centre performances and public libraries and museums, until further notice, adding that ticket sales for the Macao International Music Festival (MIMF) will be postponed until further notice. For more information regarding IC venues and activities, residents can visit www.icm.gov.mo.
The bureau announced that its cultural activities subsidy programme and cultural art management training programme will continue their online applications until 7 October. However, for those who had scheduled an appointment to hand in their application in person between today and 8 October do not need to go to the IC headquarters in person. For more information, residents can email ac@icm.gov.mo or call 8399 6699
ID closes all its venues, axes most activities
Meanwhile, the Sports Bureau (ID) said that all its venues and activities, including public fitness classes and youth physical education classes and training, will be suspended until further notice.
The bureau said that the Sports Practice, Physical Exercise and Physical Fitness Challenge Day 2021, which was scheduled for 3 October, will be cancelled. Meanwhile, FIBA 23 Macao Masters – Wynn Cup Greater Bay Area Qualifying Tournament, which was scheduled for 4-10 October, will be postponed. ID urges residents to pay attention to the new arrangements and call 28236363 during office hours or visit www.sport.gov.mo if there are any questions.
IAM closes its activity centres & other facilities
Meanwhile, the Municipal Affairs Bureau (IAM) said that it is closing its activity centres and other facilities, adding that all its activities and classes will also be suspended. However, all outdoor parks and leisure areas will remain open.
The statement also said that the Taipa flea market and "Gathering at Dusk in Largo do Senado" will also be closed.
Macao Foundation urges subsidised events and groups to postpone or suspend their activities
Meanwhile, the Macao Foundation (FM) said that subsidised events and organisations should postpone or suspend their events until further notice. It added that if there are cost accrued prior or due to the cancellation, with valid receipts and proof, the foundation will approve reimbursements. The affected groups can send their forms via email to ds_info@fm.org.mo or dc_info@fm.org.mo to apply for reimbursement. For any enquiries, residents can call 8795 0950 during office hours.
Temporary housing and Zone A social housing show flats are closed
Meanwhile, the Housing Bureau (IH) and Macao Urban Renewal Limited (MUR) said that the Zone A social housing and temporary housing show flats will be temporarily closed until further notice.
Both IH and MUR pointed out that their online booking systems to visit the exhibitions have been suspended and they have notified pre-booked visitors by SMS about the temporary closure.
DSPA recycling scheme suspended
Meanwhile, the Environmental Protection Bureau (DSPA) said that its "electronics and appliances recycling scheme" is suspended, including the home-collection service, portable recycling vehicle programme, and all the portable recycling and fixed recycling spots. Moreover, it said that its four recycle FUN programmes and its recycling spots, the portable recycling vehicles and the clean recycling street stations are all closed until further notice.
Other public museums are closed
Meanwhile, the Fire Services Museum, the Museum of the Macao Security Forces and the Communications Museum are closed until further notice.
Catholic churches update prevention guidelines
Macao Catholic Diocese Secretary General Reverend Cyril J. Law, Jr announced over the weekend that in addition to the usual preventative measures already in place, the faithful are required to maintain 'adequate seating distances' and to 'shorten the time of celebration'. Churches will also remain closed outside of mass.
Public masses at schools, religious houses and old age home chapels will be suspended until further notice, as well as Sunday School and seminars. For live mass broadcasts and the latest information can visit the Diocesan website at www.catholic.org.mo.