Subsidised Mong Ha HOS flats applications open tomorrow
Subsidised Mong Ha HOS flats applications open tomorrow

Link copied
New points-based system now applies for the 5,254 flats on offer, which cannot be put on the open market but have to be sold back to the Housing Bureau.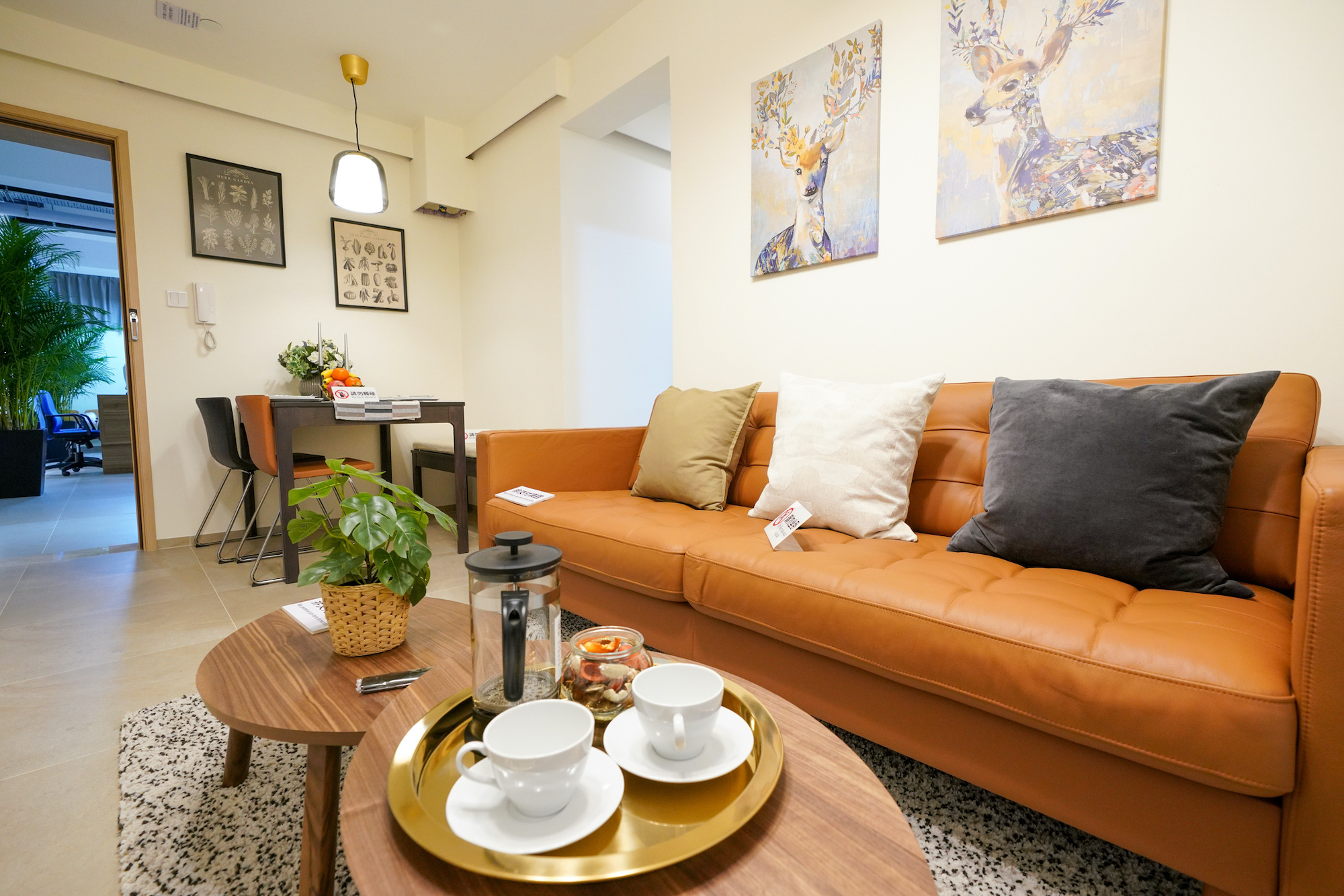 Potential homeowners have just four months to put their names down for one of the new subsidised flats in Mong Ha.
The government is launching a new round of applications tomorrow for 5,254 subsidised home-ownership scheme (HOS) flats on the Zone A land reclamation area.
A press conference about the new round of applications for the 5,254 units was held yesterday at a branch office of the Housing Bureau (IH) at the newly completed second phase of the Mong Ha social housing estate – officially known as Mong Tak Building.
The new round of applications is the first to be carried out in line with amendments to the HOS law, which took effect last year.
Under the new rules, HOS flats will be allocated on a points-based system, as opposed to the previous lucky draw.
HOS units can only be sold back to the Housing Bureau, and not on the open market. The four-month application period will end on 12 November.
The 5,254 HOS Mong Ha flats, which will be built on five plots, comprise 242 one-bedroom units, 4,478 two-bedroom units and 534 three-bedroom units.
The government will build 24,000 public housing units over the next several years, so that finally 28,000 public housing units will be completed. 
For this round of applications, the household monthly minimum income must amount to MOP 12,750 for a one-person household and MOP 19,270 for a two-person household, while for a household with seven members or more, the monthly income must be at least MOP 37,300.
The household monthly maximum income is MOP 38,350 for a one-person household and MOP 76,690 for a household with two members or more.
The maximum limit of net assets for a one-person household is MOP 1,254,900, while for a household with two members or more the limit is MOP 2,509,800.
 HOS flats are part of the government's public housing programme which also includes social rental housing, The Macau Post Daily reported.
The government insists that its subsidised HOS flats (known in Chinese and Portuguese as "economical" housing) "are not an investment product."