Where to shop for local Macao gifts this Valentine's Day 
Where to shop for local Macao gifts this Valentine's Day 

Link copied
Brimming with creative talent, Macao is home to local gifts that will delight your partner, loved ones or best friends. Let's show the city's independent businesses some love this Valentine's Day and beyond.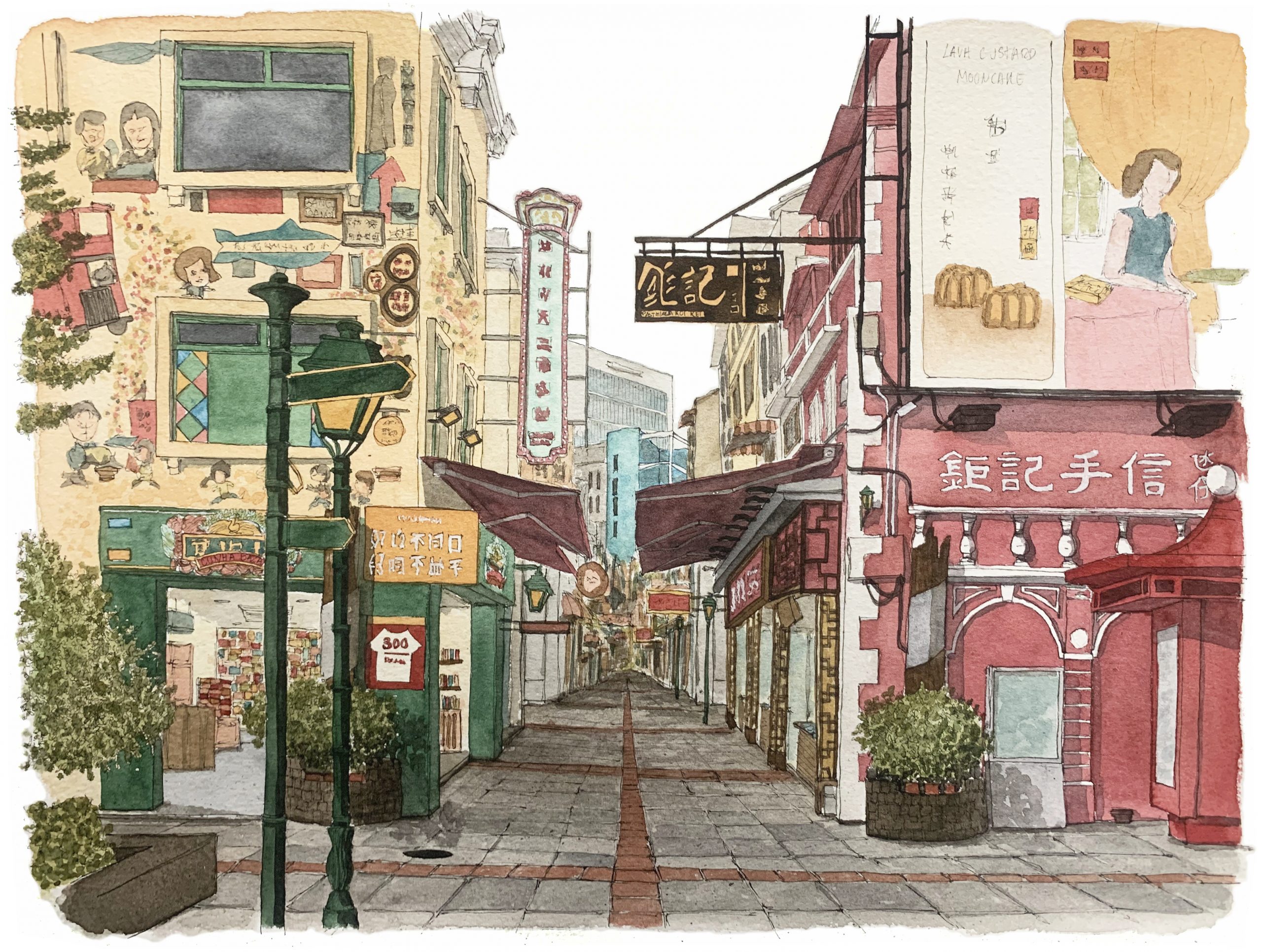 For anyone on the hunt for last-minute local gifts for Valentine's Day, Macao News has you covered. We've shortlisted some of our favourite "Made in Macao" brands so that you can surprise your loved one, best friend – or simply treat yourself – to something extra special.
From custom sneakers to meaningful art and jewellery, here are six homegrown brands to keep on your radar this February and, better yet, any time of year.
Stardust Studio: Make something, together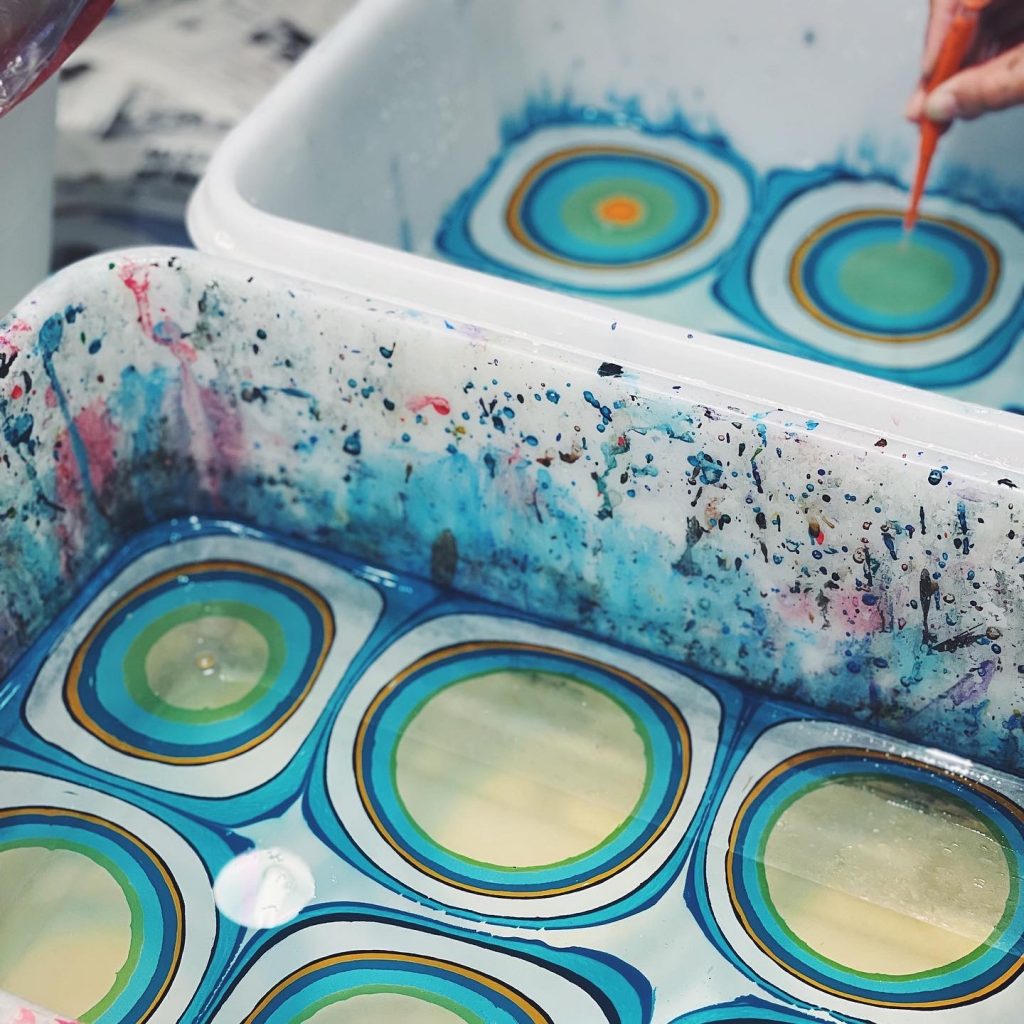 If you're more into experiential art, an ebru marbling workshop might be the ticket. Ebru marbling is an ancient Turkish technique where you sprinkle paint onto water, then swirl it into patterns before placing a surface – either paper or fabric – over the solution. The paint adheres to the material and, voila, you've created art.   
Macao-born, UK-educated textile designer Jovinia António is offering a special Valentine's Day ebru workshop for couples or friends at her studio-slash-showroom, Stardust Studio. During this hands-on session, you'll use the technique to paint a pair of canvas sneakers in your favourite hues.
The venue is reason enough to sign up: António has created a kaleidoscopic oasis filled with silk scarves, pillowcases, and lampshades featuring her distinctive patterns and colour combinations. Stocked at places like the Wynn Palace Gift Shop and Pepperland, many of her distinctive products make great gifts too! 
Location: 4A, G/F, Seng Lei building, Rua de Jorge Álvares, Macao 
[Read more: How textile designer Jovinia António made her mark in Macao with Stardust Journey]
M Jade: Timeless jewellery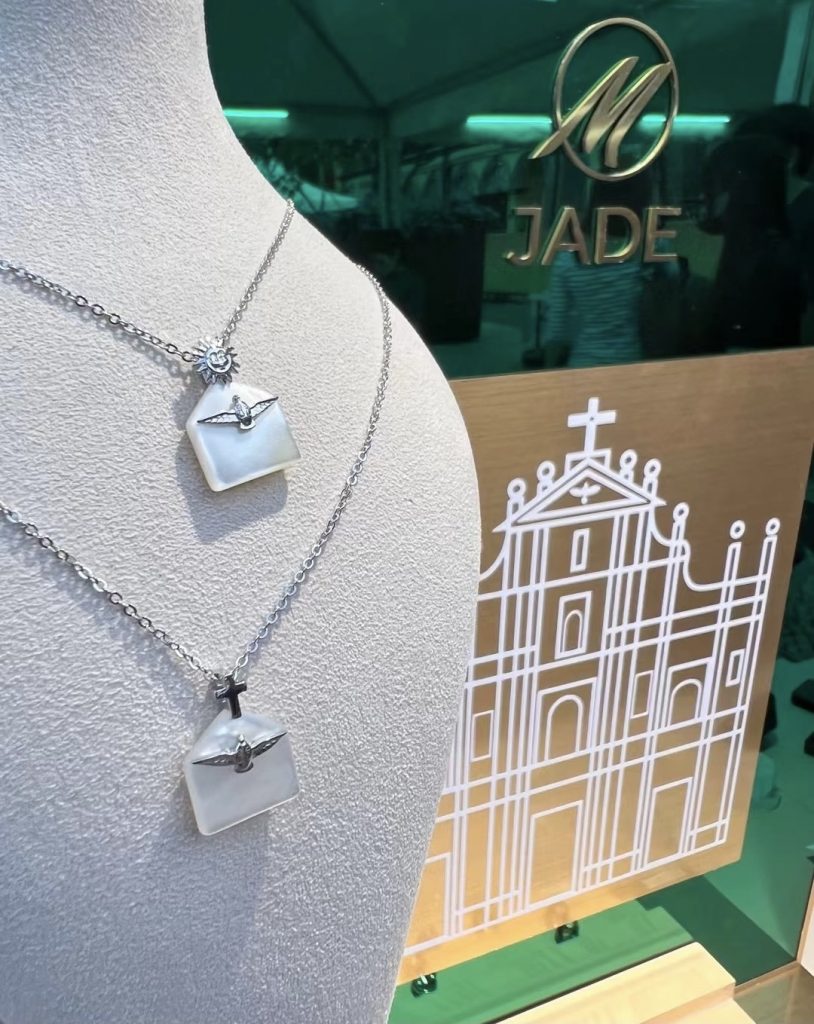 The 'M' in M Jade stands for Macao, and you can expect a touch of local character from this homegrown jewellery brand. In fact, the founder, Natalie Chow, often leans on the city's heritage for inspiration when designing rings, necklaces, earrings and more. 
Take, for instance, her collection of sterling silver Macao-inspired necklaces. Shaped like Ruins of St Paul's, the mother-of-pearl pendants feature a silver soaring dove, sun or cross – all elements carved into the landmarks' facade. Meanwhile, many of Chow's delicate pendants and earrings feature natural jade as the primary material, thanks to its auspicious nature.
While you can purchase M Jade pieces online, we'd recommend visiting the shop – nestled between vegetable stalls down an unassuming alley – in person to better appreciate the subtle details. Chow is open to designing one-of-a-kind pieces for customers, too.
Location: 27 B, Travessa da Porta, Macao
Contact: mjademacao@gmail.com
LP World Sketches: Illustrate your favourite memories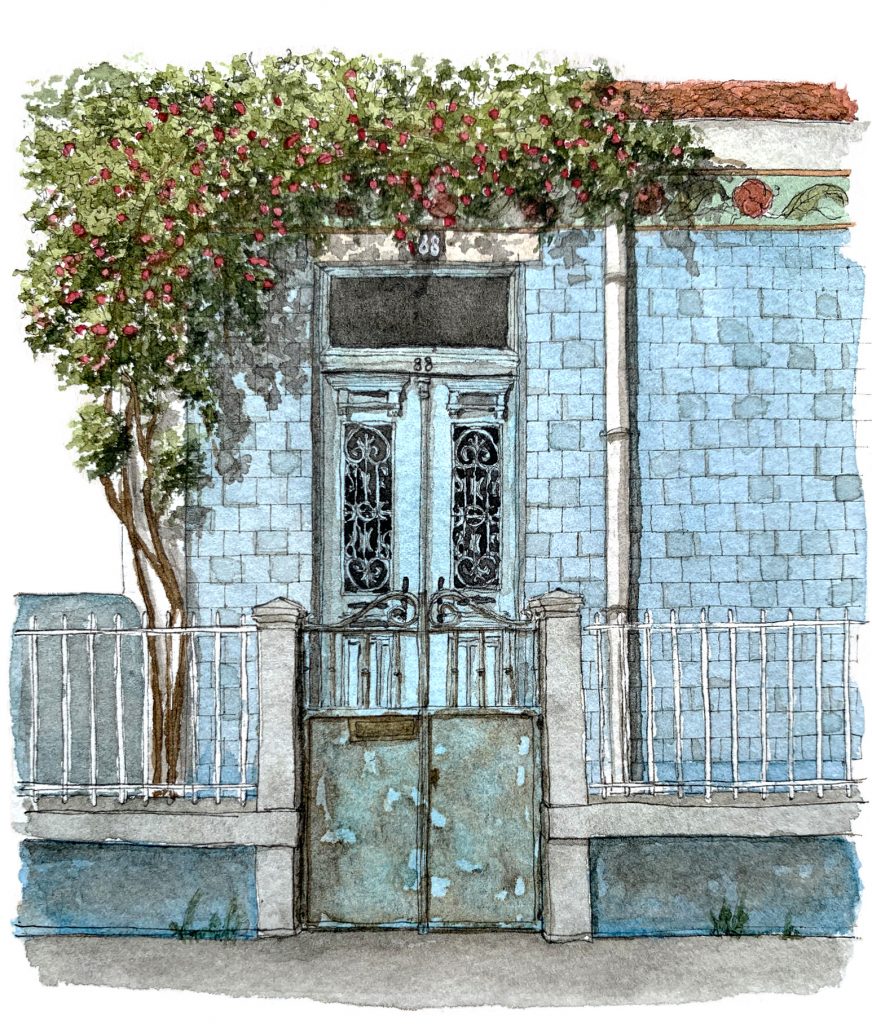 For a sentimental keepsake, consider a personalised piece of art from Portuguese-born Luísa Petiz – a trained architect and interior designer who splits her time between Lisbon and Macao. Her intricate pencil and watercolour paintings depict landscapes encountered while travelling the world, hence the name of her art business: LP World Sketches.
While stuck in Macao during the Covid-19 pandemic, Petiz found plenty of inspiration in the city. Lucky for us, Macao's gorgeous streets, historic buildings, and iconic eateries star in much of her recent work.
Petiz also sells sets of charming postcards and accepts bespoke commissions. To illustrate your love story, we'd recommend a sketch of a place with special meaning.
Knot Me Essentials: Gorgeous bags 'n' bangles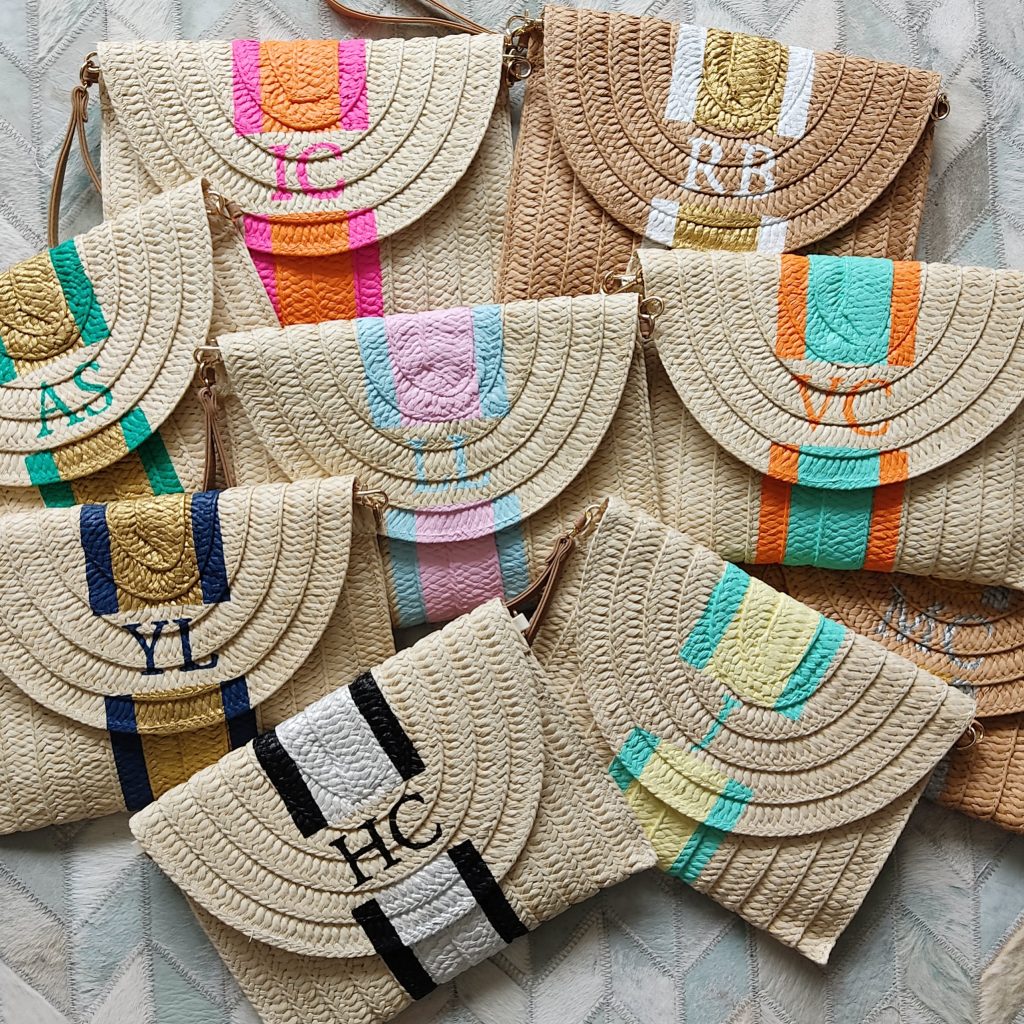 Here's an excellent local Macao gift idea for style mavens: a made-to-order monogrammed beach bag or a one-of-a-kind bracelet? Marieta da Costa, an architect and interior designer by trade who moved to Macao from London in 2012, has just the thing.
Started during the pandemic, Knot Me Essentials was born out of a longing to experience the world's beauty. Feeling stagnant in Macao, da Costa wanted to bring the joy and vitality of nature to the city through her colourful jewellery, bags and accessories.  
Using ethically sourced natural, recycled and discarded materials, da Costa combines a mix of shells, sandalwood, glass, agate, and cinnabar to make her funky, vibrant jewellery. Meanwhile, she paints her clutches and handbags with bold stripes and the recipient's name (or initials) for a sunny vibe that will all but transport you to the beach. 
AS Simple Life: Clean and simple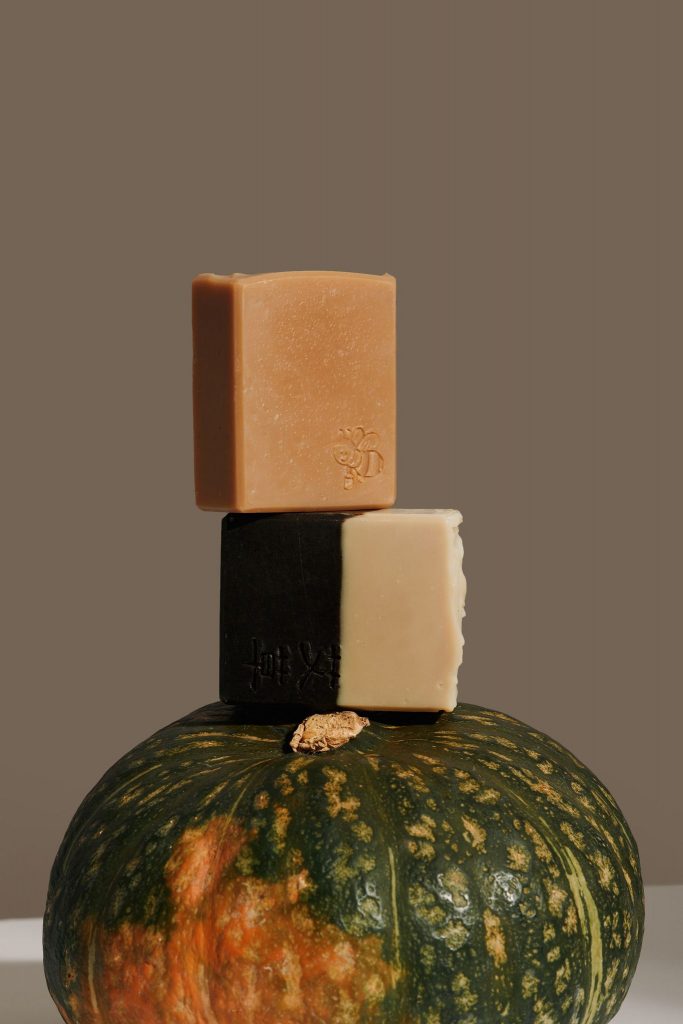 Keep things fresh with premium soaps made right here in Macao. Angel Vong from AS Simple Life has crafted a range of eco-friendly soaps shaped like full-bloom roses – and much more practical than a bouquet of flowers. 
Vong started by making chemical-free soap bars at home to help family members with their sensitive skin. The formula worked so well that Vong took a professional soap-making course and turned her new-found skills into a business selling clean beauty products – a movement that's been gaining momentum around the world. 
In 2020, AS Simple Life opened a brick-and-mortar boutique where you can shop for all kinds of beautiful soaps made from the likes of coconut, olive oil, milk, essential oils and aloe vera. These natural products are suitable for the body, hair and face – a great treat all year round. 
Location: 23C, Rua do Bispo Medeiros, Macao
Contact: (853) 6828 6487
Maccrew: Make it extra personal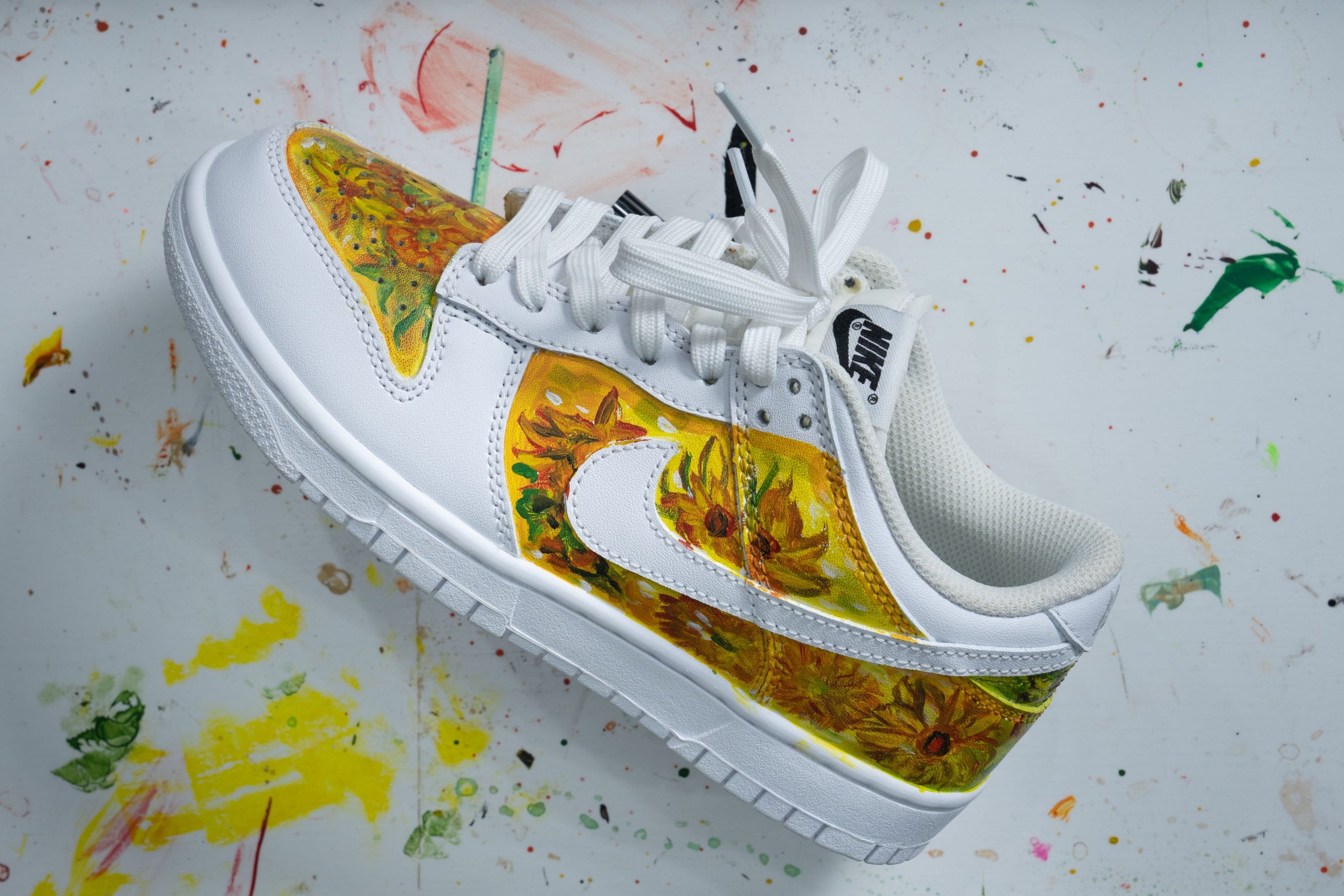 For a local Macao gift that will go the distance, check out Maccrew's custom design services. Here's how it works: First, choose a pair of shoes from various styles, including Nike Air Force 1, Nike Dunk SB, and Converse All-Star. Then, share your vision with the store's shoe designers and modifiers. 
If you're shopping for a friend or partner, consider their tastes and preferences. Do they have a favourite art genre? Or idolise a particular musician? Are they big into zodiac signs? The choice is yours. 
Next, the shoe experts will hand-paint, laser-print or hydro-dip the shoes to bring the design to life. If you're not sold on shoes, you can also choose from other apparel and accessories to customise. 
Depending on the artwork and modifications needed, custom pieces can take between one to three weeks to come together. Too much pressure to pick a design? Bring your partner or friend along and choose together! 
Location:  63-67 Largo da Ponte, Taipa, Macao
Contact: (853) 6208 9499
[Read more: How Maccrew is shaking up sneaker culture in Macao]