September visitors total just under 21,000 a day
September visitors total just under 21,000 a day

Link copied
Relaxed cross-border travel arrangements spur arrivals, however numbers still trail the millions recorded in 2019 before Covid-19 struck.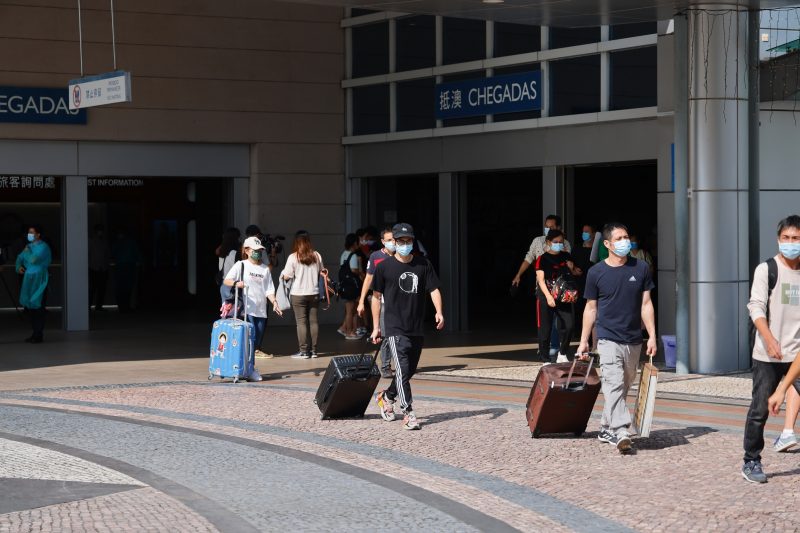 Macao's visitor arrivals rose by 53.7 per cent month-on-month to 629,085 in September, according to the latest figures.
The Statistics and Census Bureau attributed the increase to the easing of entry and exit requirements that were in place during most of the month.
Year-on-year, last month's number of visitor arrivals increased by 40.1 per cent.
However, the figures were a long way short of September 2019, when 2,764,924 arrivals were recorded.
Same-day visitors (348,058) and overnight visitors (281,027) grew by 20.2 per cent and 76.1 per cent year-on-year respectively.
Visitors' average length of stay went up by 0.6 days year-on-year to 1.6 days. Overnight visitors' average length of stay increased by 0.6 days to 3.3 days.
Mainlanders accounted for 92.6 per cent of all visitors last month, which also recorded 41,156 visitors from Hong Kong and 4,813 from Taiwan.
Foreign nationals without the right of abode in Macao have been barred from entry since March last year.
In the first nine months, the number of visitor arrivals grew by 43.2 per cent year-on-year to 5.75 million.