Paulaner beerhouse set for soft opening next Sunday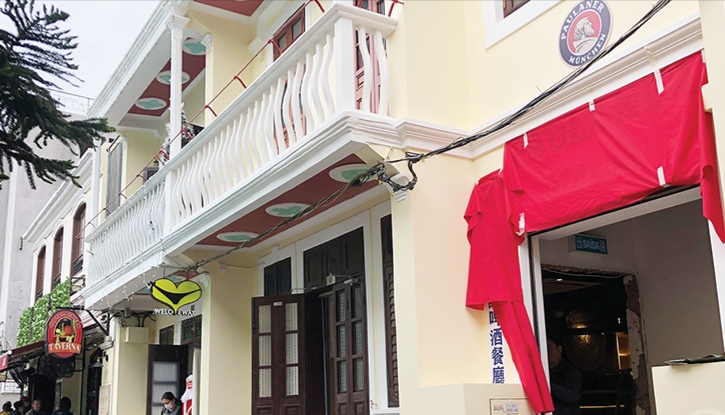 The soft opening in Taipa Village of a beerhouse from Munich's world-famous Paulaner Brewery is set for 27 December.
"Macau's First Official Paulaner Beerhouse", brought by Taipa Village Destination Limited to Macao, is located near Pak Tai Temple in Taipa.
The company's PR representative told The Macau Post Daily on Friday that while the restaurant will have its "soft opening" on December 27, the official opening will be sometime next month.
Paulaner is a German brewery, established in 1634 in Munich by friars of the Neudeck ob der Au cloister. It is one of the six breweries that provide beer for the Oktoberfest, a Bavarian beer festival dating from 1810.
According to the website's description, Paulaner Bräuhaus, Wirtshaus and Bierhaus are the internationally renowned hospitality brands of Paulaner Munich, which introduce beer and food from Munich to the world.
"The debut of Paulaner Wirtshaus Macau in Taipa Village will be the perfect place to gather with friends and enjoy the full excellence of Bavarian beer and food," the website says, adding: "This authentic German restaurant will transport guests on a journey to Munich and the art of the world's finest brewing."
Wirtshaus is the German word for pub, bar or inn. Traditionally, a Bräuhaus is a brewery that includes a pub. A Bierhaus is a large pub.
Taipa Village Destination Limited is a destination development and marketing company that promotes Taipa old village as a brand and Macao's "premier lifestyle district", with heritage attractions, dining, retail offerings and a diverse arts and entertainment scene.
(The Macau Post Daily/Macao News)
Photo by Monica Leong