Nearly 40,000 visitors stream into Macao on Sunday
Nearly 40,000 visitors stream into Macao on Sunday

Link copied
Prospects look good for Chinese New Year, with increased interest in mainland China and hotel bookings approaching 50 per cent.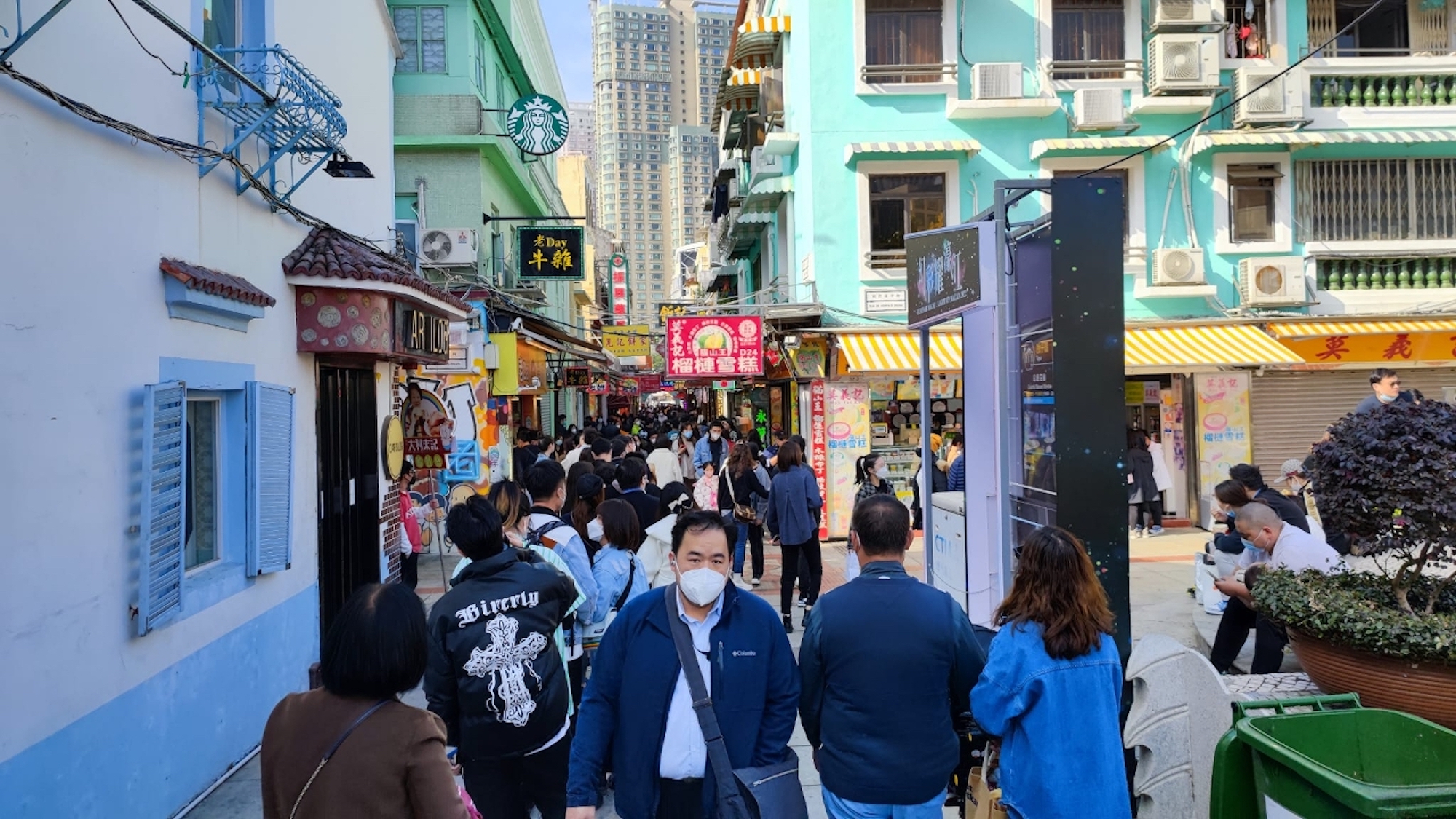 A total of 39,6067 visitors poured into Macao last Sunday, close to the daily record of 41,000 last year (30 April), and the highest single-day number since last summer's Covid-19 outbreak.
With a raft of Chinese New Year (CNY) events lined up, the Macao Government Tourism Office (MGTO) is hoping that the number of visitor arrivals will continue to increase.
Among Sunday's 39,606 visitor arrivals, 32,860 were from the mainland and 5,630 were from Hong Kong, increases of 134.9 per cent and 298.6 per cent respectively compared with last year's daily average of visitor arrivals.
In the past week from 1-7 January, Macao recorded 143,926 visitor arrivals in total, with an average daily number of 20,561, representing an increase of 58.6 per cent over the previous week of 25-31 December which logged 12,961 daily visitor arrivals, an increase of 62.8 per cent over the average daily number of 12,630 last month.
The MGTO has launched several promotion campaigns, such as five TikTok videos promoting its upcoming CNY events and Macao's NAT-free entry rules Tourism officials said that within just a few days, the total number of views reached 5.6 million, with "very positive" comments on the videos, showing that Macao has caught potential visitors' attention.
MGTO Deputy Director Ricky Hoi Io Meng said that the city's hotels' recent booking rate was about 50 per cent, adding that a reservation rate of about 30 to 50 per cent was expected for the CNY holiday period.
In December 2019, the last month before Macao began to be affected by the Covid-19 pandemic, the city recorded 3,083,406 visitor arrivals, amounting to a daily average of 102,780 in that month, according to the Statistics and Census Service, The Macau Post Daily reported.