Macau to hold international fireworks display contest in September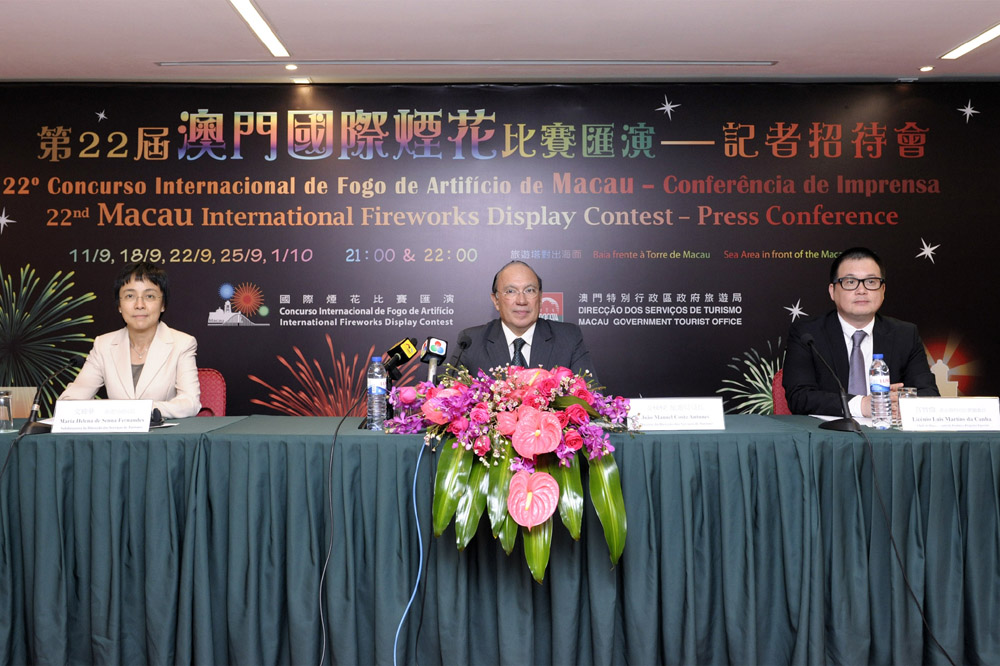 Macau, China, 19 Jul – Macau International Fireworks Display Contest will be held in September this year, which will feature teams from 10 nations and regions, the Tourist Office of Macau announced on Friday.
Organized by the Tourist Office, the contest will be held respectively on September 11, 18, 22, 25 and October 1 at the sea area in front of the Macau Tower.
Teams from the United Kingdom, the Philippines, Australia, Portugal, Korea, Japan, France, Italy, the Chinese mainland and China's Taiwan, among which teams from Korea, Italy and China will make their Macau debut.
Each participating team is requested again this year to complement their display with music to enthrall the audience with a light and sound spectacular, according to the Office.
A number of teams who scored high in the past years revisit Macau to vie for the contest again this year.
Tamaya Kitahara Fireworks Co. Ltd. from Japan won the championship in 2004, 2005 and 2009, as well as the second prize in 2008. Their unique technique to produce firework shells which are perfectly spherical will again be displayed.
Among the five nights of fireworks display contest, September 22 falls on the Mid-Autumn Festival and October 1 is China's National Day. Therefore, teams from Italy and China will deploy their skills on China's National Day.
According to Xinhua news agency Joao Manuel Costa Antunes, director of the Office, said that he is confident the ten breathtaking fireworks displays will thrill the spectators' senses of sight and sound, creating wonderful memories for citizens and visitors alike.
(MacauNews)