Macau International Airport Company recorded a net loss of US$ 10 million in 2008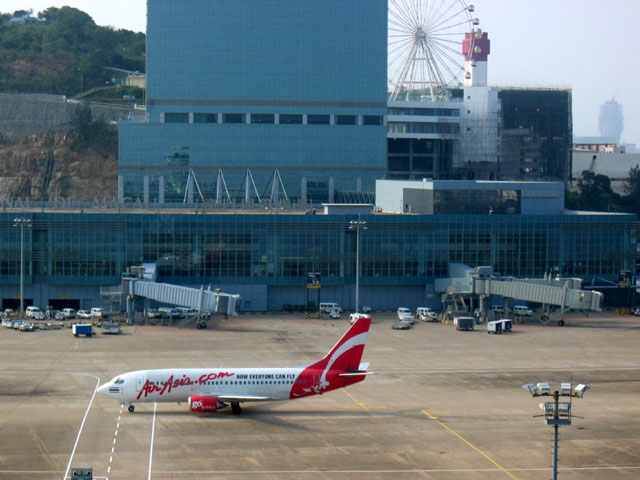 Macau, China, 31 Mar – The Macau International Airport Company (CAM) recorded a net loss of US$ 10 million (80.2 million patacas) in 2008 an 81.6 percent increase on 2007, Deng Jun, chairman of the board of directors and executive committee said Monday.
Deng made the remark at a press conference that took place on the margins of CAM board meeting.
"The main reason of the 80.2 million-pataca deficit was because of our (CAM) spending for some major expenditure, such as the new cargo terminal, as well as the purchase of infrastructural things from the government" he stressed.
He added "we have spend 250 million patacas to buy the new cargo terminal and hangar from the government".
In addition, the number of passengers traveling through the airport dropped by 7.3 percent last year , with a total of 5,097,802 passengers causing the company's total revenue to decrease by 2.7 percent last year on 2007, amounting to 601.9 million patacas according with Deng Jun.
The chairman of CAM underlined that the airport's passenger traffic within the first two months of 2009 amounted to 640,078 passengers , a year-on-year decrease of 21.2 percent.
Deng Jun also said "we have launched this year a new round of the company's five-year strategic development plan "which includes a multimodel cross-border transport system as well as the airport expansion plan".
" The five year plan will help further consolidate the Macau Airport's status as a multi-functional small and medium sized international airport" added Deng Jun.
In August 2007, the Macau government said it was considering acquiring the entire private capital of airport management company CAM and investing 10 billion patacas (US$1.29 billion) in improving its structure and operation.
CAM was set up in 1989 with the Macau government owning 55.4 percent and Sociedade de Turismo e Diversoes de Macau (STDM), owned by gaming magnate Stanley Ho, owning 33.03 percent.
(MacauNews)