Macau airport hits new record of 630,000 passengers in one month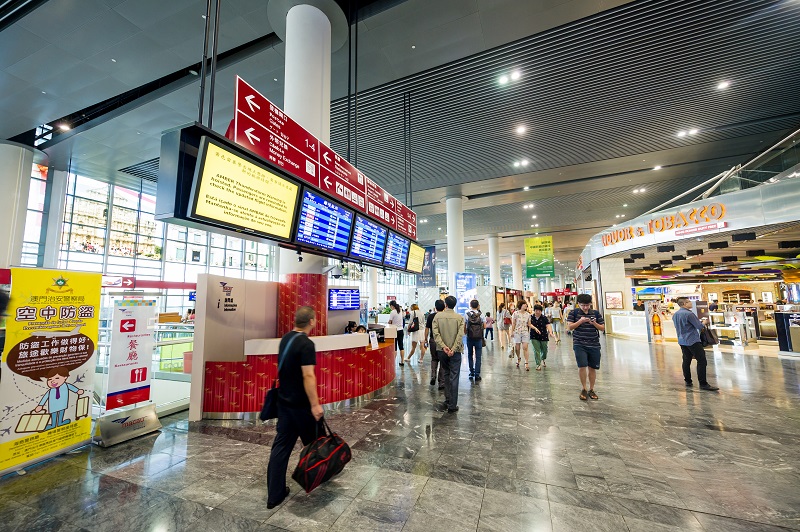 The Macau International Airport (MIA) set a new record in August as it reached over the 630,000-passenger traffic and the 5,000 aircraft movement marks for the first time.
A statement released by the Macau International Airport Company Limited (CAM) indicated that last month recorded the highest single month of passenger traffic and aircraft movement, gaining 10 per cent and 2.8 per cent over last year respectively.
In August, MIA handled about 120,000 Macau resident travels from and to the local airport, marking a year-on-year increase of 11 per cent.
From January to September, the airport saw steady growth across all market sectors with passengers from legacy and low cost carriers recording a steady growth of 18 per cent and 10 per cent, representing 530,000 and 130,000 passengers respectively.
CAM stated that the airport has handled over 4.8 million passengers and 42,000 aircraft movement in this period, which is an increase of 16 per cent and 5 per cent against the same period of the previous year.
The three major markets of mainland China, Taiwan and Southeast Asia all recorded positive growth of 2.5 per cent, 21 per cent and 24 per cent respectively.
Transit passengers through the MIA grew by more than 50 per cent over last year and these passengers now account for some 10 per cent of CAM's total.
From January to September, the local airport handled more than 1,100 weekly scheduled flights with approximately 27 airlines connecting Macau to more than 40 cities.
CAM had previously announced that its full-year target stands at 55,000 flight movements, which includes 3,105 general aviation aircraft movements, and 6.4 million passengers for this year.(Macau News / Macau Daily Times)