Dubai-based Jumeirah Group to operate a five-star hotel in Macau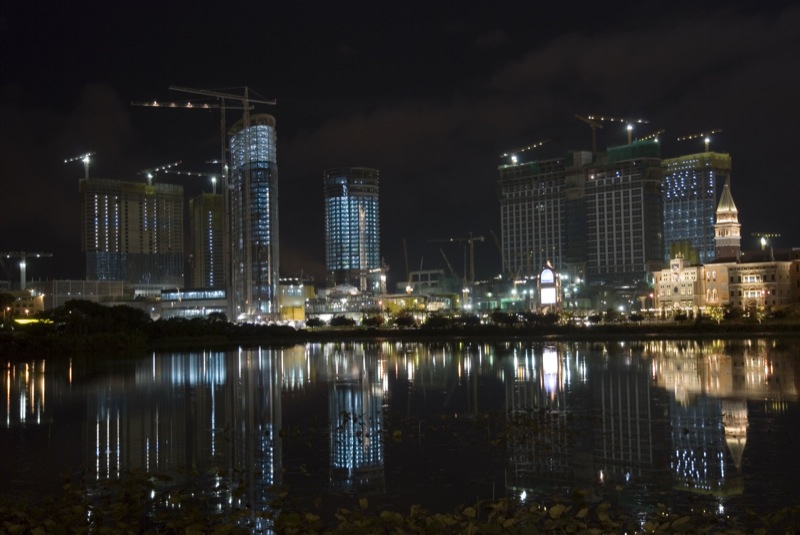 Macau, China, 03 Dec – The Dubai-based Jumeirah Group is to operate a five-star hotel in Macau as part of an agreement with Hong Kong developer Shun Tak Holdings Limited, managing director Pansy Ho Chiu-king announced Tuesday.
The Jumeirah Macau hotel is located in the Cotai Strip where other hotels are located and is scheduled for completion in 2013.
The Jumeirah Macau hotel is the third management agreement for the Jumeirah Group in China, said Gerald Lawless, executive chairman of Jumeirah Group.
The previous two include the Jumeirah HanTang Xintiandi, scheduled to open in Shanghai in 2009 and the Jumeirah Guangzhou hotel, scheduled for 2011.
Jumeirah Group is a member of Dubai's state-owned Dubai Holding, which operates that city's Burj Al Arab hotel.
Sister state-investment firm Dubai World has a 10 per cent stake in Las Vegas casino developer MGM Mirage, which operates the US$ 1.25 billion MGM Grand Macau through a separate 50-50 joint venture with Pansy Ho.
Pansy Ho said the budget, scope and means of funding of the project were yet to be decided, but it could have a hotel tower and a separate tower with serviced-apartment hotel units for a combined gross floor area of about 2 million square feet. The hotel property would not include a casino.
"Shun Tak's view of the Macau economy is long term," Pansy Ho also said.
"We remain positive that its fundamentals are strong and sound, and will continue to invest in its future, trusting that it will be one of the first destinations to recover from the recent market adjustments" she said.
Shun Tak Group owns 50 percent of the Mandarin Oriental Macau, and 34.9 percent of the Westin Resort Macau.
Pansy Ho also owns a 50 percent stake in a Macau casino with U.S. operator MGM Mirage.
Last month, Sheldon Adelson's Las Vegas Sands Corp. put the brakes on growth plans in the Cotai Strip, while Galaxy Entertainment Group Ltd. has also announced plans to postpone construction on its project there.
In the first 11 months of this year, Macau casino sector's gaming gross receipts hit some US$ 12.62 billion (101 billion patacas), a year-on-year growth of some 35 percent.
Macau received 25,1 million visitors in the first ten months of 2008, which was a rise of 14.5 percent against the same period of 2007.
(MacauNews)