British Formula 3 champion to debut in 2010 Macau Grand Prix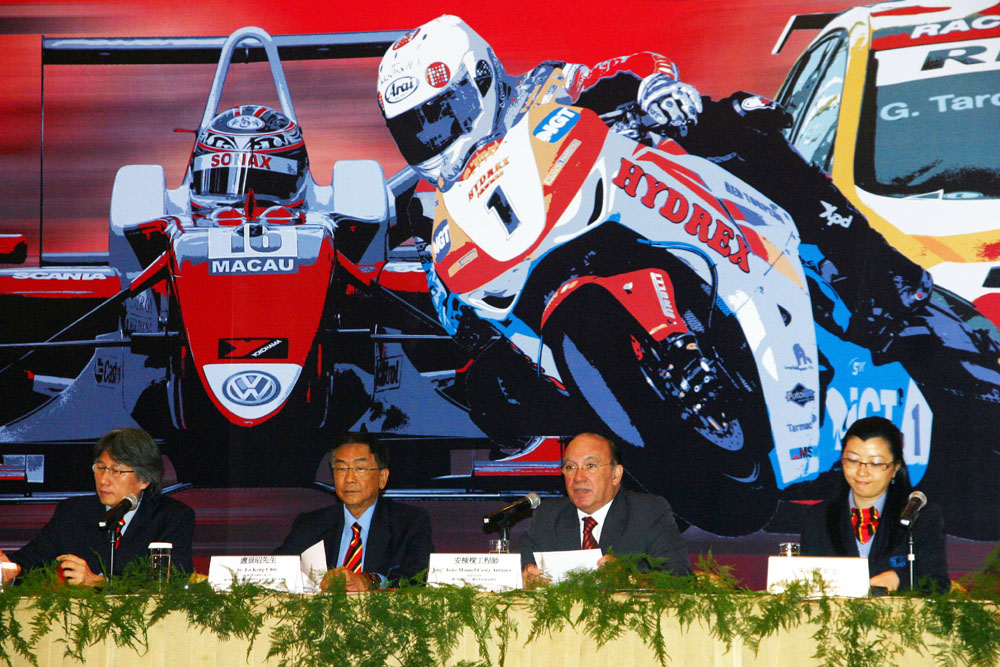 Macau, China, 7 Oct – British Formula 3 champion Jean-Eric Vergne will make his debut at the 57th Macau Grand Prix, held from November 18 to 21 announced the coordinator of the Macau Grand Prix, Joao Manuel Costa Antunes during a press conference held Wednesday.
"This year's Macau Grand Prix is once again a battle for championships.The grid of the finest young racing drivers on the planet will include the champions of the world's three major Formula 3 series," he added.
"The drivers hail from the four corners of the globe, including Europe, South America, Scandinavia, Asia and the Pacific, and each will be looking to clinch the most important title of their careers to date. This year the event will bring to Macau 241 drivers from all over the world. Around 35 countries and regions will be represented in this year's Grande Prix," Costa Antunes said.
"Proof that the Guia Circuit is the testing ground for future stars is borne out by the fact that a staggering 19 of this season's F1 drivers have competed in the Macau Grand Prix," he added.
"Since 2005, the FIA World Touring Car Championship (WTCC) has been decided at Macau and, although there is one more round this season, there is a chance that Macau will be the title decider for the sixth consecutive year," said Costa Antunes, who is also the director of the Macau Government Tourist Office.
With only two races to go (Japan and Macau), less than 30 points divide the first three drivers. Yvan Muller (265), Andy Priaulx (240) and Gabriele Tarquini (236) promise to compete until the last minute.
The stage is set for another epic battle in November, particularly with the likes of Rob Huff, who will be looking to win a race at Macau for the third year in a row, and Alain Menu on the hunt for his third Macau victory.
Flying the Macau flag in the race will be Andre Couto, who will be driving a SEAT Leon 2.0 TDI for the first time. Jo Merszei and Henry Ho will also be representing Macau, each driving a BMW 320si.
For the first time, the Macau Motorcycle Grand Prix is the final race of the 26-event Duke Road Race Rankings, the only series to recognise season-long performance on road circuits.
"Inclusion in the prestigious rankings is further recognition of the international status of the Grand Prix," Costa Antunes said.
Two-time Macau winner, 27-year-old Stuart Easton will be looking to capture a third victory in a row, while six-time winner, Michael Rutter, remains determined to set a new Macau Motorcycle Grand Prix record by taking his seventh win at the Guia Circuit.
The 57th Macau Grand Prix has a budget of 140 million patacas ( US$ 17.5 million), Costa Antunes also revealed during the meeting with the press.
(MacauNews)