Air Macau extends network to more Japanese cities through Code share Agreement with ANA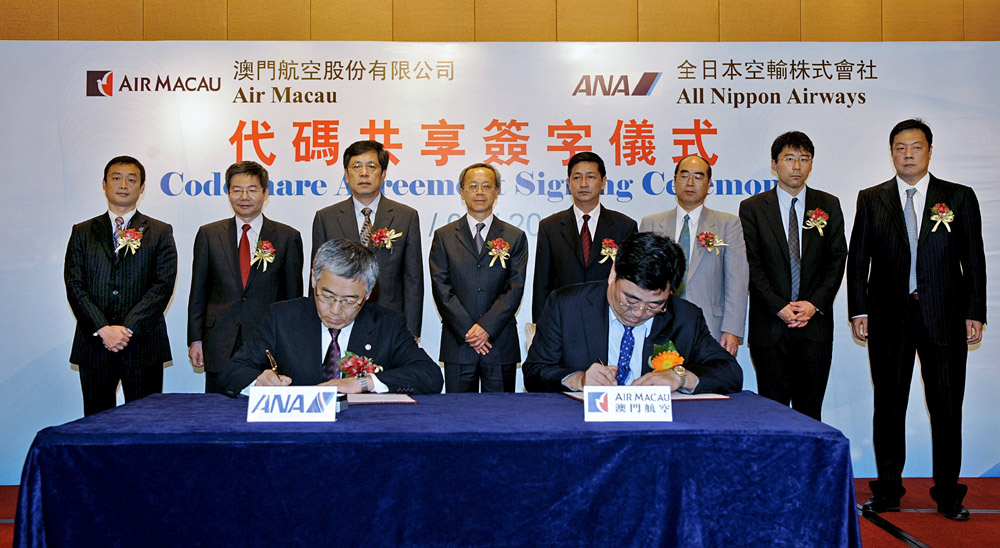 Macau, China, 17 Jun – Air Macau signed Tuesday with All Nippon Airways (ANA) a Code share Agreement to extend its network to all parts of Japan through the network of ANA.
According to the agreement, Air Macau and ANA, Japan's largest carrier, will expand their respective network into Hokkaido, Fukuoka in Japan and Pearl River Delta Region in Southern China from July 1, 2010 with code-share cooperation.
It was the first time for Air Macau's business to reach other Japanese cities beyond Tokyo and Osaka, said Zhao Xiaohang, Chairman of Air Macau.
In February, the governments of Macao Special Administrative Region (SAR) and Japan signed bilateral Air Services Agreement, officially establishing the legal framework for the operation of scheduled air services between Macao and Japan.
According to the agreement, both parties can designate more than one airline to fly to all points in each side without any restriction on the capacity, excepting the Tokyo-bound flights due to overwhelming airline congestion at Japanese capital's Narita International Airport.
Air Macau, currently flying daily to Osaka, a route launched in 2007, and three times per week to Narita Airport in Tokyo.
Air Macau's Tokyo route started last March 28.
According to the data from the Statistics and Census Service (DSEC), the number of Japanese visitors to Macau increased from a total of 122,184 in 2004 to 379,241 in 2009.
Japan is rich in tourism resources and has always been a popular destination among the Macau residents.
(MacauNews)