New Cultural Affairs and Education and Youth Development bureaus chiefs sworn in
New Cultural Affairs and Education and Youth Development bureaus chiefs sworn in

Link copied
Trophy projects like Iec Long Firework factory to be completed this year; education officials to tighten up supervision of funds granted to schools.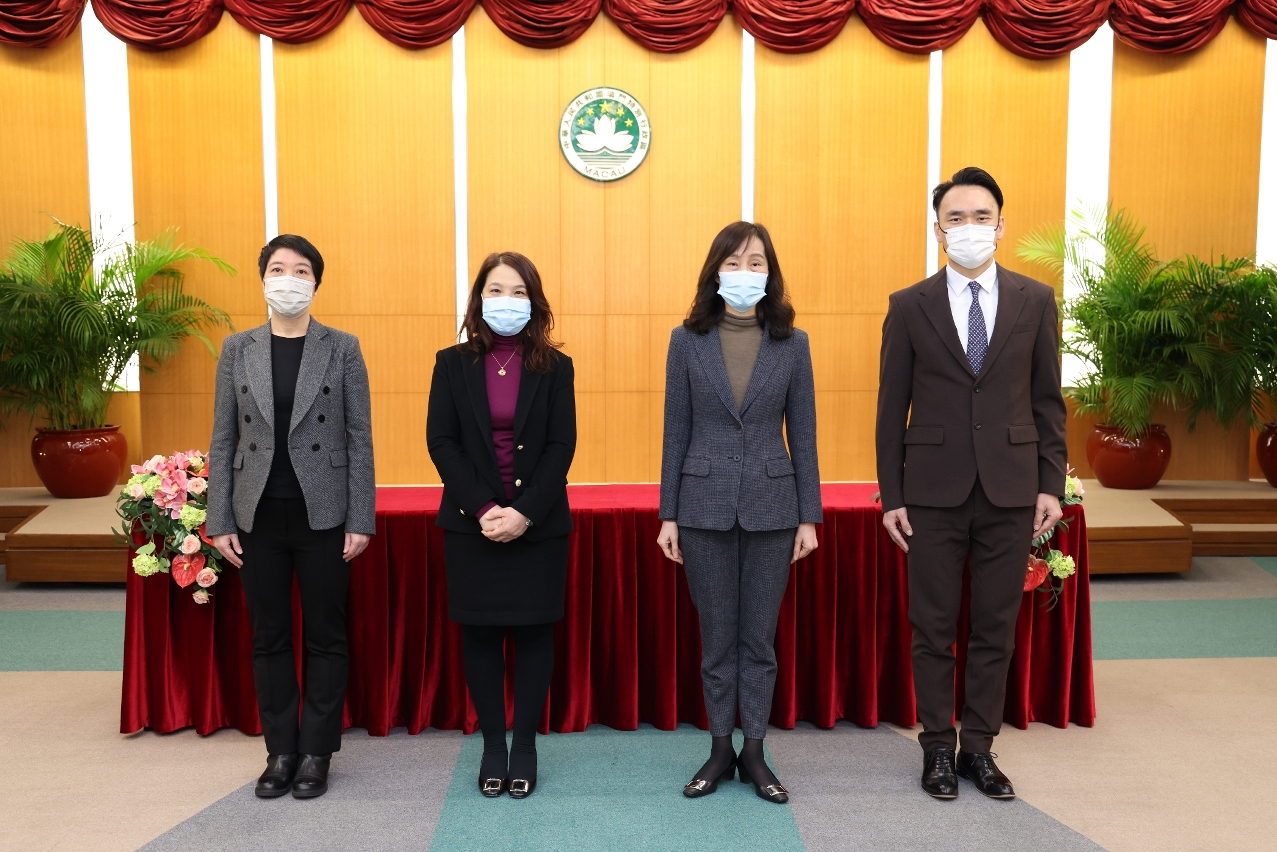 Both the new president of the Cultural Affairs Bureau, Leong Wai Man, and the new director of the Education and Youth Development Bureau, Kong Chi Meng, were formally sworn in by Secretary for Social Affairs and Culture Elsie Ao Ieong U last Friday.
Leong, who was previously vice-president of the Cultural Affairs Bureau, succeeded Mok Ian Ian who became the president of the Macao Science Center.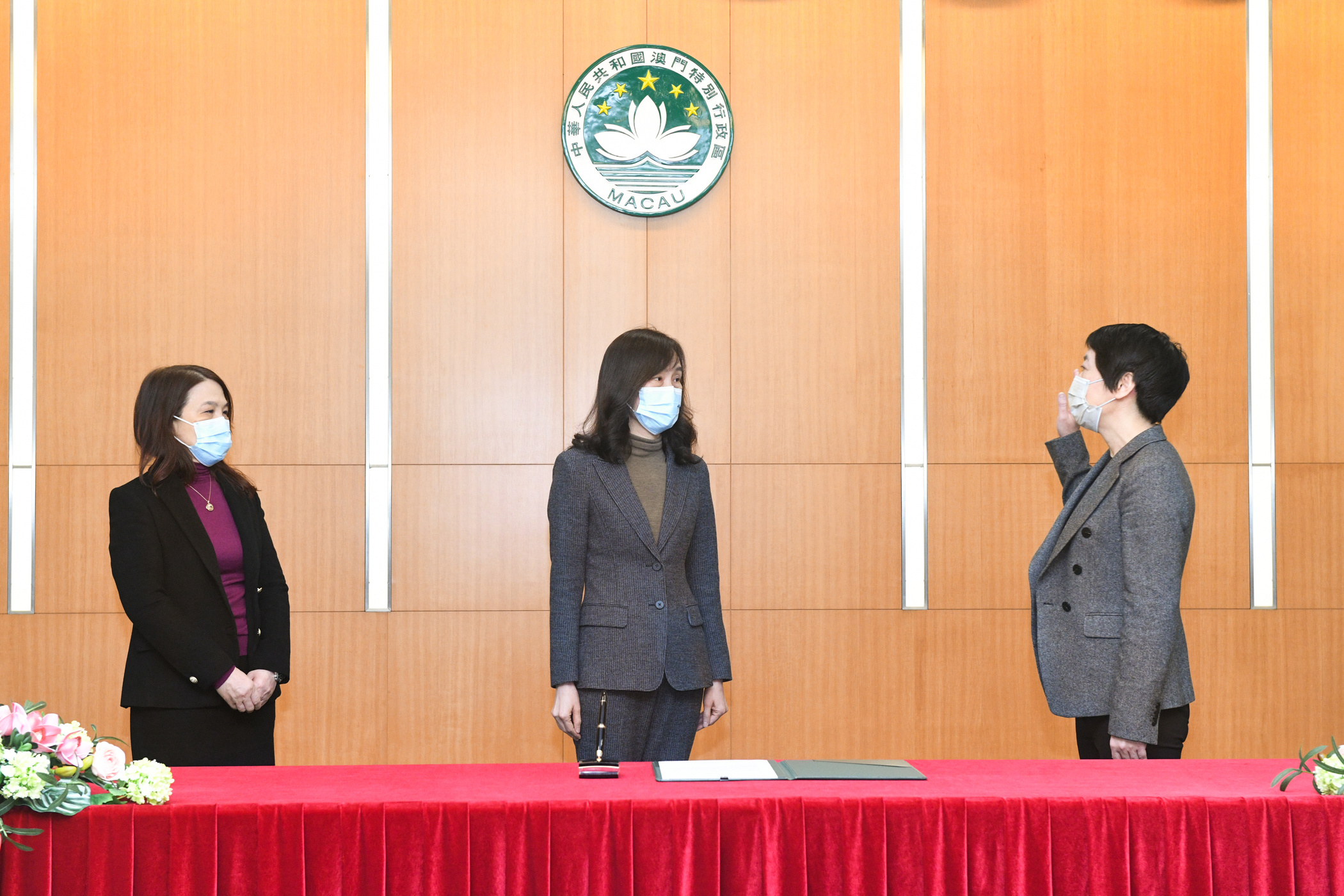 Kong, who was deputy director of the Education and Youth Development Bureau before his new appointment,  took over from Lou Pak Sang who has returned to work as a public school teacher.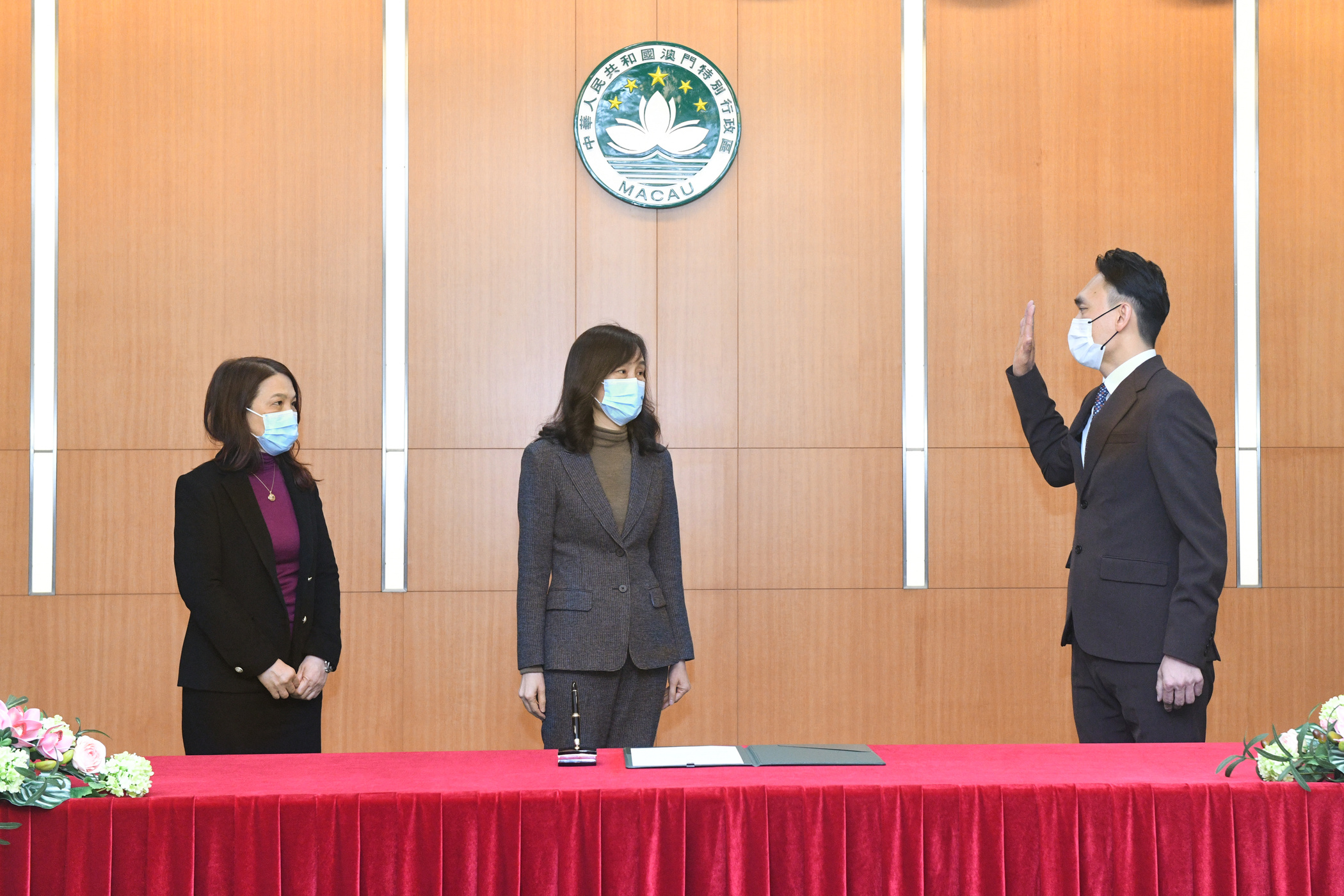 Leong pledged that she will unite her staff to ensure that all the bureau's important tasks planned for this year will be carried out, such as the revitalisation and partial opening of the former Iec Long Firework Factory site in Taipa and Lai Chi Vun shipyards area in Coloane, and a virtual reality project for the Ruins of St Paul's, which will bring the landmark's storied history to life.
Leong also said that her bureau will continue to organise its annual branded arts and musical events, although they would be in keeping with the latest developments in the Covid-19 situation in Macao.
Kong promised that his bureau will strengthen its supervision of the use of funds granted to schools by using more advanced digital and electronic tools.
Kong also said that his bureau will continue to rectify irregularities which were revealed in a report by the Commission Against Corruption in December, concerning the granting of his bureau's education funds to local schools, The Macau Post Daily reported.