Chief Executive Ho Iat Seng meets with Portugal's top leaders
Chief Executive Ho Iat Seng meets with Portugal's top leaders

Link copied
During his audience with President Marcelo Rebelo de Sousa, Ho was given an honour for services rendered to Portugal.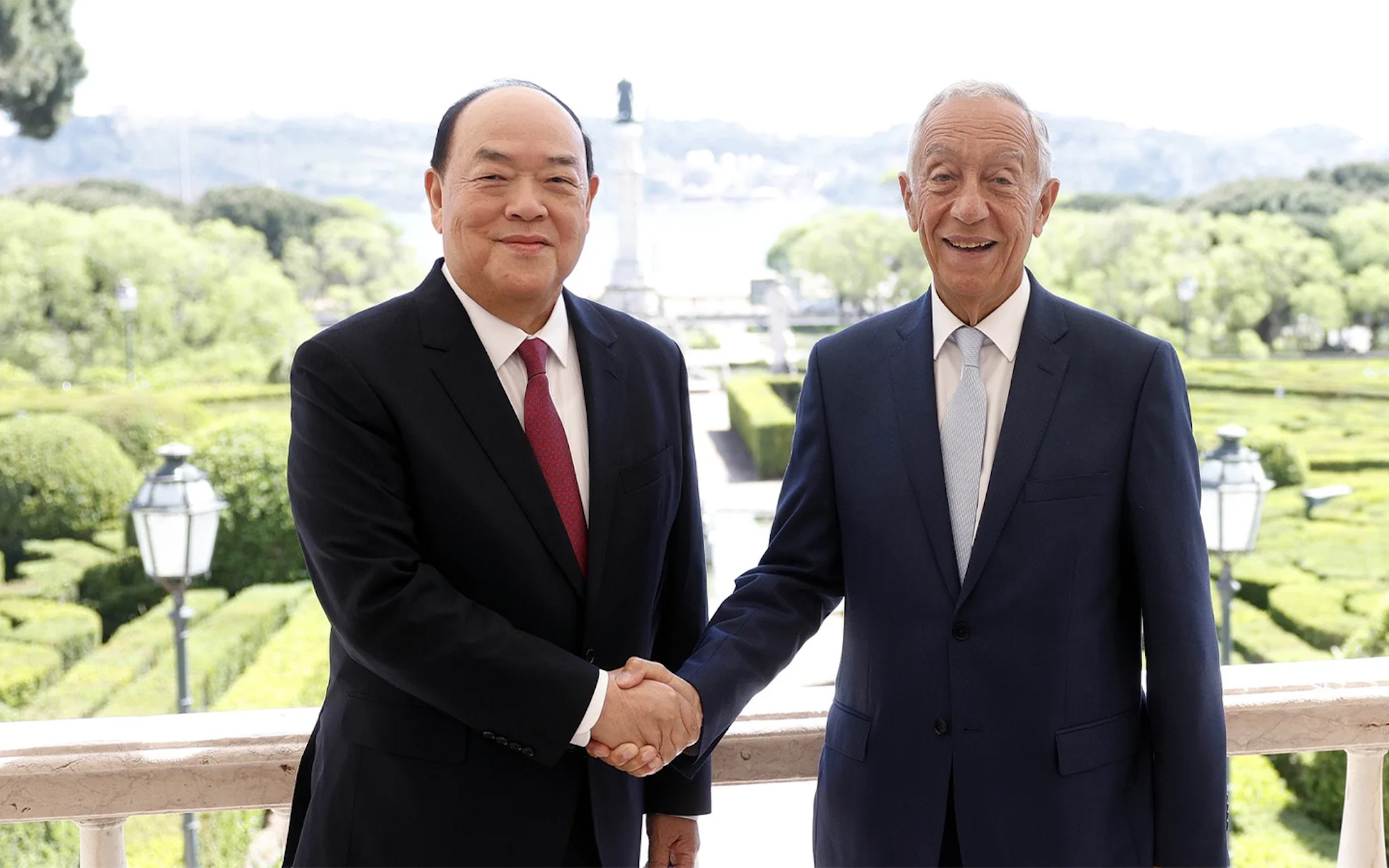 Chief Executive Ho Iat Seng separately met Portugal's President Marcelo Rebelo de Sousa and Prime Minister António Costa in Lisbon on Thursday, the Lusa news agency reports.
During his audience with President de Sousa, Macao's top official was awarded the Grand Cross of the Order of Infante D. Henrique, bestowed on those who render services to Portugal and assist in "the expansion of Portuguese culture or knowledge of Portugal, its history and its values".
Ho Iat Seng, who was accompanied by Macao's finance secretary Lei Wai Nong and transport secretary Raimundo do Rosário, said that Portugal "had to be" the destination of his first overseas visit since the Covid-19 pandemic.
[See more: Portugal is eager to welcome back Chinese tourists]
Meanwhile, Macau media also reported on a meeting yesterday between Ho and Lisbon's mayor Carlos Moedas at City Hall. The last colonial governor of Macao, Vasco Rocha Vieira, also attended.
Moedas said the moment was right for the two cities to "deepen and project a connection for the future," and hailed Macao as a "fundamental partner" in the teaching of the Portuguese language and the promotion of Portuguese culture in Asia.
On Wednesday evening, Ho also met with the Chinese ambassador Zhao Bentang, to discuss the continued strengthening of Macao-Portugal cooperation, and Macao's role as an intermediary in Sino-Portuguese ties.
Ho will be in Lisbon until 22 April before travelling to the European Commission and making a fact-finding visit to Luxembourg to study Europe's biggest bond market.