Portuguese language and culture are of 'high importance' in Macao, Ho Iat Seng says
Portuguese language and culture are of 'high importance' in Macao, Ho Iat Seng says

Link copied
The chief executive made the remarks during a meeting on Tuesday with Portuguese ambassador, Paulo Jorge Nascimento.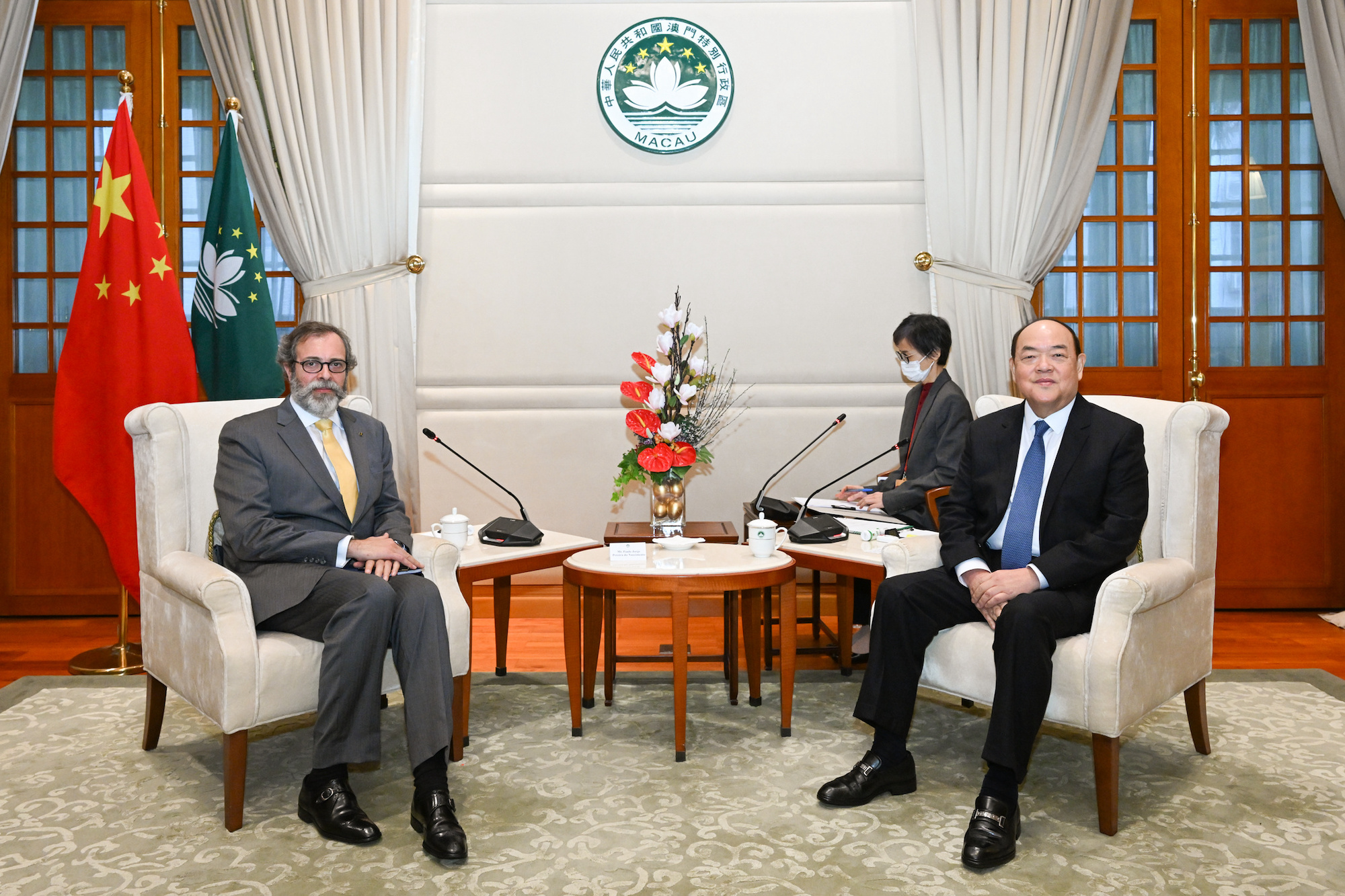 Macao "spares no effort in preserving" the language and culture of the Portuguese community, Chief Executive Ho Iat Seng has said. According to a government readout cited by the Lusa news agency, the territory's top official made the remarks during a meeting with the Portuguese ambassador, Paulo Jorge Nascimento, on Tuesday.
Ho said that local authorities had "always given high importance to the contribution and heritage of the Portuguese community" and that this was reflected in Macao's "legal regime, teaching, architecture" and other areas. 
During the meeting, Ho also told the ambassador that he would visit Portugal between 18 and 22 April with a business delegation. 
[See more: Portugal's last governor says Lisbon has "a privileged knowledge" of China thanks to Macao]
Nascimento reportedly replied that Macao could help Portuguese companies – especially those from the medical, technology and maritime sectors – to enter the mainland Chinese market. 
He also expressed interest in the development of the Greater Bay Area and the so-called "Deep Cooperation Zone" in Hengqin, where mainland authorities are pledging a free flow of "goods, people, capital and data" between the zone and Macao.
The ambassador was accompanied at the meeting by the consul-general, Alexandre Leitão.
The audience was held following Tuesday's ceremony marking the 20th anniversary of Forum Macau, a body set up by the central government to boost business ties with the lusophone nations of Angola, Brazil, Cabo Verde, Guinea-Bissau, Equatorial Guinea, Mozambique, Portugal, São Tomé e Principe and Timor-Leste, using Macao as a mediator and facilitator.