Macao's entry at the Venice Biennale, Allegory of Dreams, comes home
Macao's entry at the Venice Biennale, Allegory of Dreams, comes home

Link copied
Didn't make it to Venice last year? Don't worry. You can enjoy Macao's ethereal entry, 'closer to the original idea', at its new temporary home in the Tap Seac Gallery.
Macao's entry at the Venice Biennale last year was the opulent exhibition Allegory of Dreams. Created by local artists Chan Hin Io and Ung Vai Meng, and curated by Joāo Miguel Barros, the show fused performance art, photography, video and sculpture. 
Chan and Ung have been pursuing their joint artistic ventures since 2019 under the moniker YiiMa Art Group (yiima means twins in Cantonese). Their exhibition has now come home to the Tap Seac Gallery, where it will be on display until 21 May. 
"The departure point of the exhibition has always been Macao", Barros explains. "Essentially, what we did was to create a narrative rooted in Macao, as this was a show to represent the city at the Venice Biennale. At the same time, it was in line with the work that YiiMa Art Group had already developed."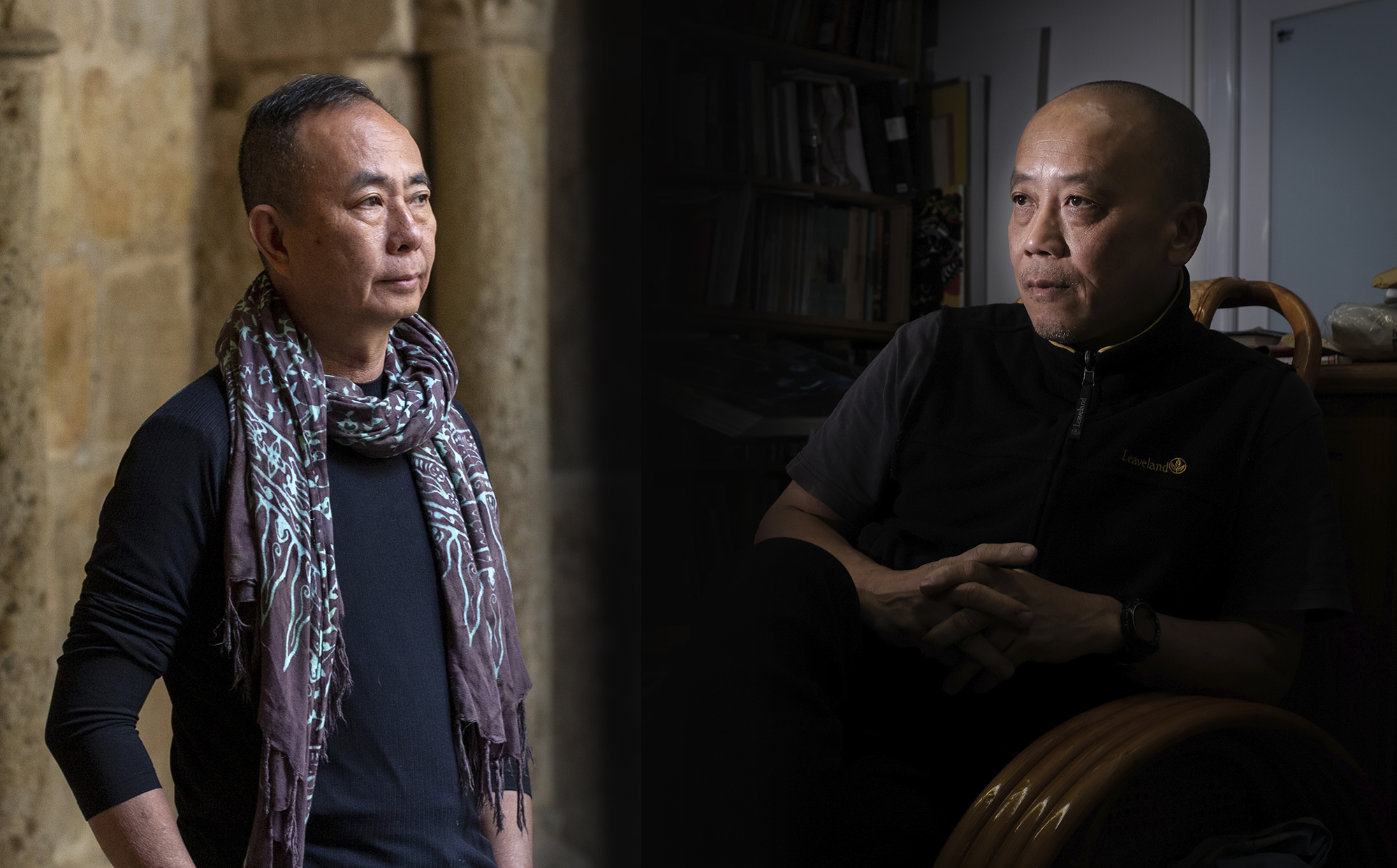 The works that make up Allegory of Dreams were chosen from among 24 proposals presented by 60 local artists. However, "there were limitations in terms of space in Venice and the exhibition failed to reflect what I had in mind when I conceptualised it," Barros tells Macao News. 
It's a different story at Tap Seac Gallery. "The Tap Seac exhibition comes closer to the original idea," says Barros, who points out that, because the Tap Seac venue is larger than the space available at the Venice Biennale, local audiences will get more out of the exhibition than visitors did in Italy.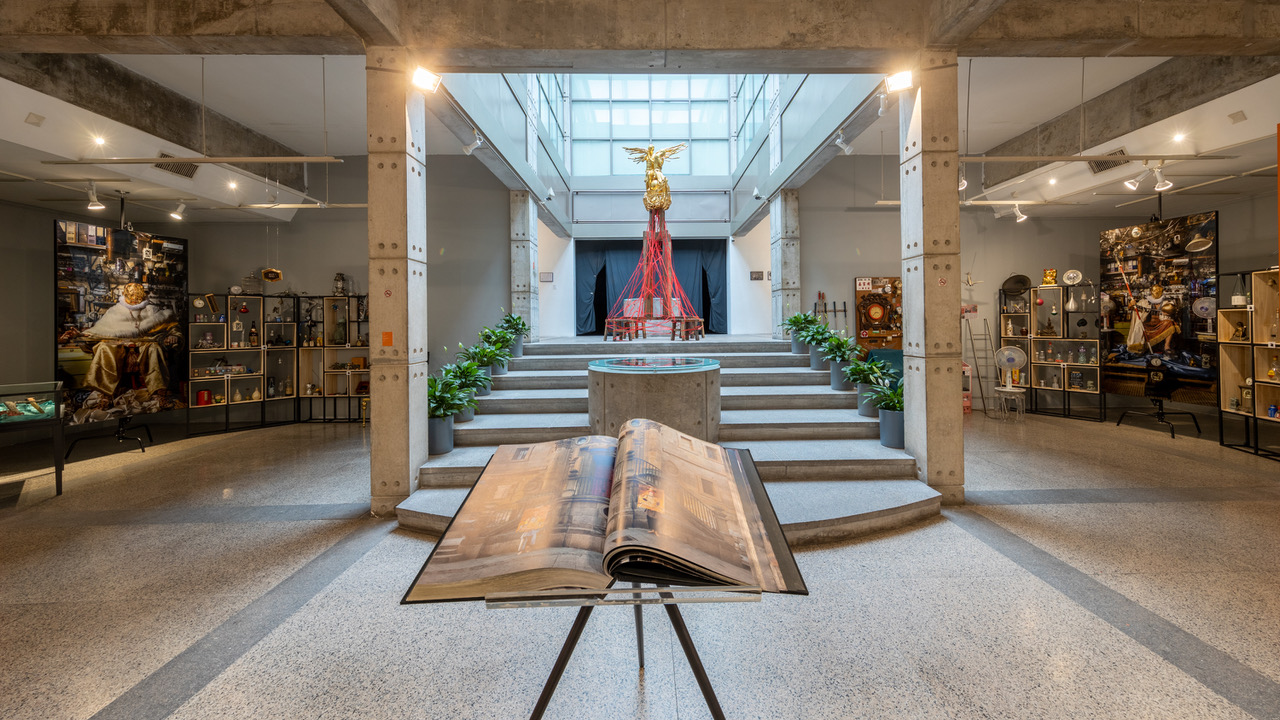 Allegory of Dreams features 11 art pieces meant to embody the lifeblood of Macao in a manner sometimes raw and at other times dreamlike. Most arresting is the performance photography (that is, photographs capturing moments from a piece of performance art). The "Book of Heaven" sees 300 such photographs from performances staged across Macao and compiled into a massive album. 
In the series of images entitled "Symbols of Dreams",  Chan and Ung dress as angels or spirits and pose in locations that are under threat from Macao's relentless development. These include Hap Lei Tit Hei, an old, dusty metalwork shop down an obscure alley; Kit Yee Tong, a century-old martial arts hall in Calçada das Verdades; and an abandoned office in the down-at-heel northern district of Iao Hon.
[See more: One Macao art historian decodes the fascinating world of Chinese ancestral portraiture]
Such scenes of Macao are "incredibly special," Ung tells Macao News. "Chan and I use photography and our own bodies to document them so they are forever captured, because it's a given that, over time, such scenes will vanish."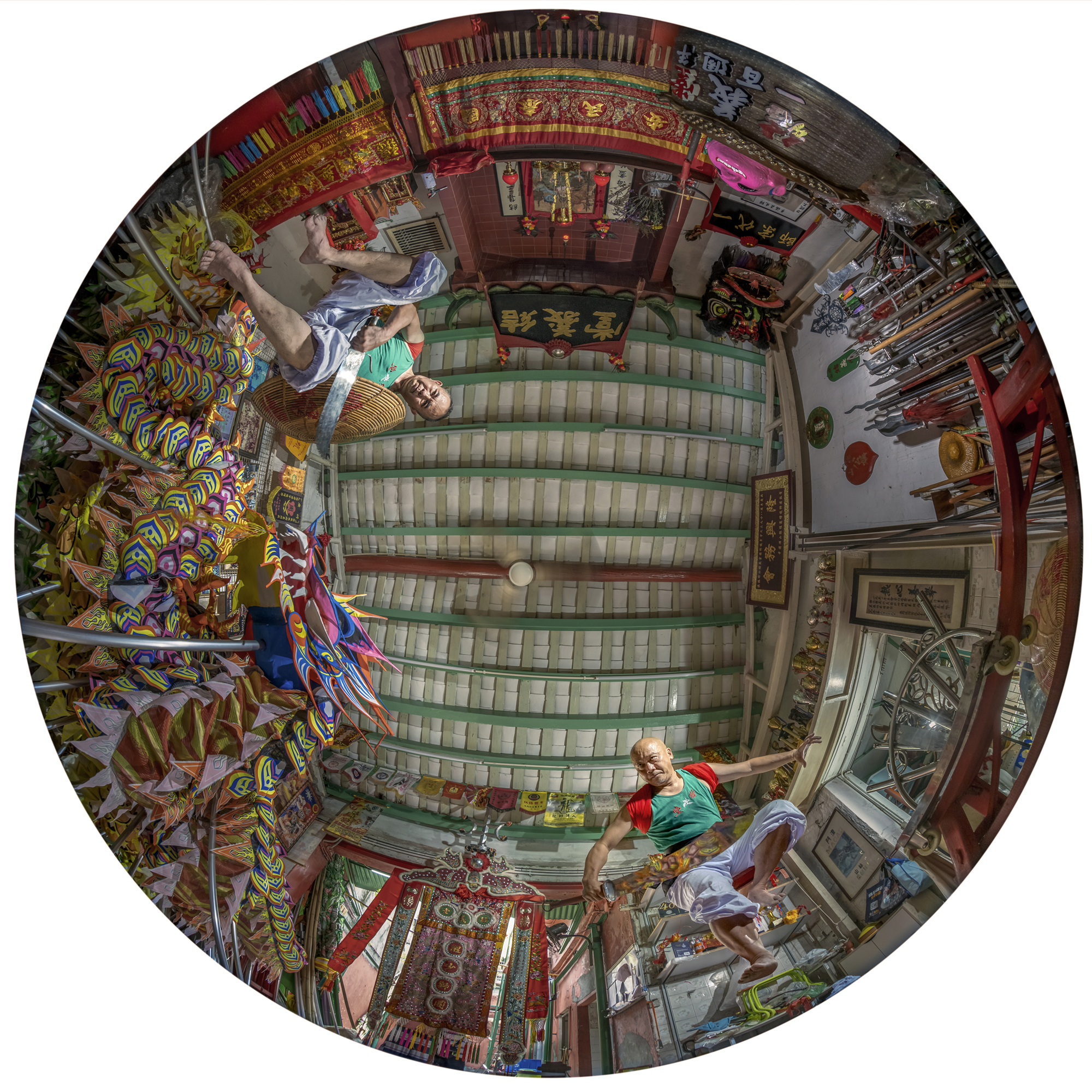 The two artists have complimentary roles, Barros explains. "Ung usually constructs the [staging] moment and way each photograph is shot to the smallest detail, whereas Chan works the photography using his technical expertise, bringing in his own artistic perception too," says Barros.

On an upper level of the gallery, four large screens show visitors how some of the painstakingly elaborate images were produced. "To create one final photograph, hundreds of shots are made", says Barros. "Many of those have been documented with videos as well, so the video art allows a glimpse into a process that is so interesting".
Videos produced by O Chi Wai show Chan, covered in gold leaf, engaged in a piece of performance art to the vocalising of Macao a capella group the Water Singers.
[See more: 6 of Macao's most famous painters through the centuries]
Some of the work has sociological intent, such as a sketch by Ung of the Medusa of Greek mythology, an icon widely associated with Italian fashion house Versace. The work symbolises a modern-day obsession with consumerism. "As we engage in consumerist frenzies, we risk being turned into stone, just like those who stared at Medusa," Ung says.
But mostly the subject is Macao itself. At the hands of Ung and Chan, the city and its spirit take on an ethereal beauty. "We're so obsessed with a future paradise", Ung says, "that we forget to create it ourselves".
---
Allegory of Dreams is on at Tap Seac Gallery until 21 May.