A 2-1 loss sees Macao's Monte Carlo exit the AFC Cup play-offs
A 2-1 loss sees Macao's Monte Carlo exit the AFC Cup play-offs

Link copied
The home side's yellow wall was a reasonable match for Taipei's Taichung Futuro FC, but Monte Carlo struggled to find a win after conceding two early goals.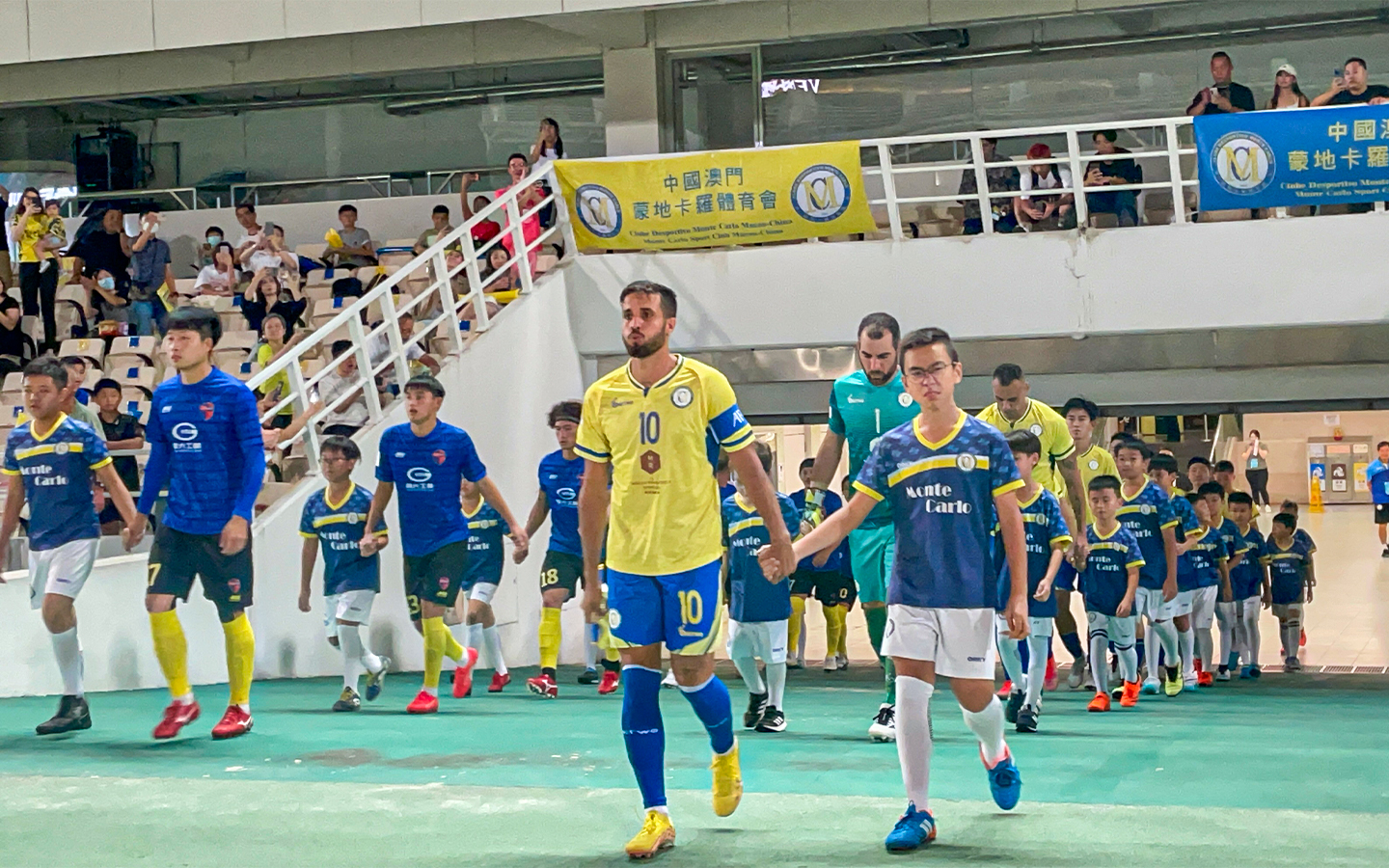 Macao's Monte Carlo FC faced off against Taiwan side Taichung Futuro FC in an AFC Cup play-off round on Wednesday night, with the match ending in a 2-1 loss to the home side. 
At the Olympic Sports Centre stadium, in front of 1,238 roaring local fans, Monte Carlo pressured the visitors' defence in the opening 30 seconds and controlled the game during the first five minutes. 
A mix-up in the defence in the 7th minute ended up with Monte Carlo's keeper, Juan De Castro in a one-on-one challenge, with Taichung Futuro's Liang Meng-Hsin lobbing the ball over him to score the first goal.
Castro ended up making a couple of saves in the next few minutes, doing well to stop a volleyed shot by attacker Jhon Miky Estama in the 14th. 
With another mistake from Monte Carlo's defence a minute later, the ball ended up in the back of the net – this time with a goal by Japanese winger Kaoru Takayama. 
Monte Carlo started the second half as they did the first. Ex-Benfica Macau player Chan Man made a couple of good crosses in the opening 10 minutes, but his attacking teammates couldn't find the net.
A mistake by the home side's Brazilian centre-back, Renato Veira Santos, nearly saw the score go up once more in the 55th minute, but turned out to be an easy save for the keeper in the end. 
[See more: What's next for football in Macao?]
A cross from Chan Man finally paid off in the 76th minute, after the Macao league top scorer Jackson De Sousa scored a beautiful header to make the game 2-1. 
With the crowd off their seats, Taichung Futuro FC found themselves in a tight spot to wrest the ball back from Monte Carlo after the goal. 
The home side attacked continuously but struggled to find an equaliser and ended the game in defeat.
Taichung Futuro FC were unbeaten in their last four games in the Taiwan Football Premier League, with three wins and one draw. During the press conference after the game, the assistant manager Toshiaki Imai said, "We had two goals, and we felt the pressure in the second half, but I'm happy we won the match." 
Monte Carlo's head coach Joseph Tam appreciated his side's effort for fighting till the end. "This is football," he says. "Whenever you make a mistake, the opponents take their chances. It's quite hard. We were down 0-2, but I appreciate the effort of the team who kept fighting till the end and hopefully, we can keep this same mentality when we play Macao football."
Jackson De Sousa, who scored 36 goals in the Macao League and FA Cup this season, said he visualised a goal coming before the game even began. "That's my mentality," he says. "For me it's all about believing in oneself."