What's next for football in Macao?
What's next for football in Macao?

Link copied
Borders are open once again, FIFA funding has been renewed, and the Macau Football Association has much to do if the SAR is to lift its lowly global ranking.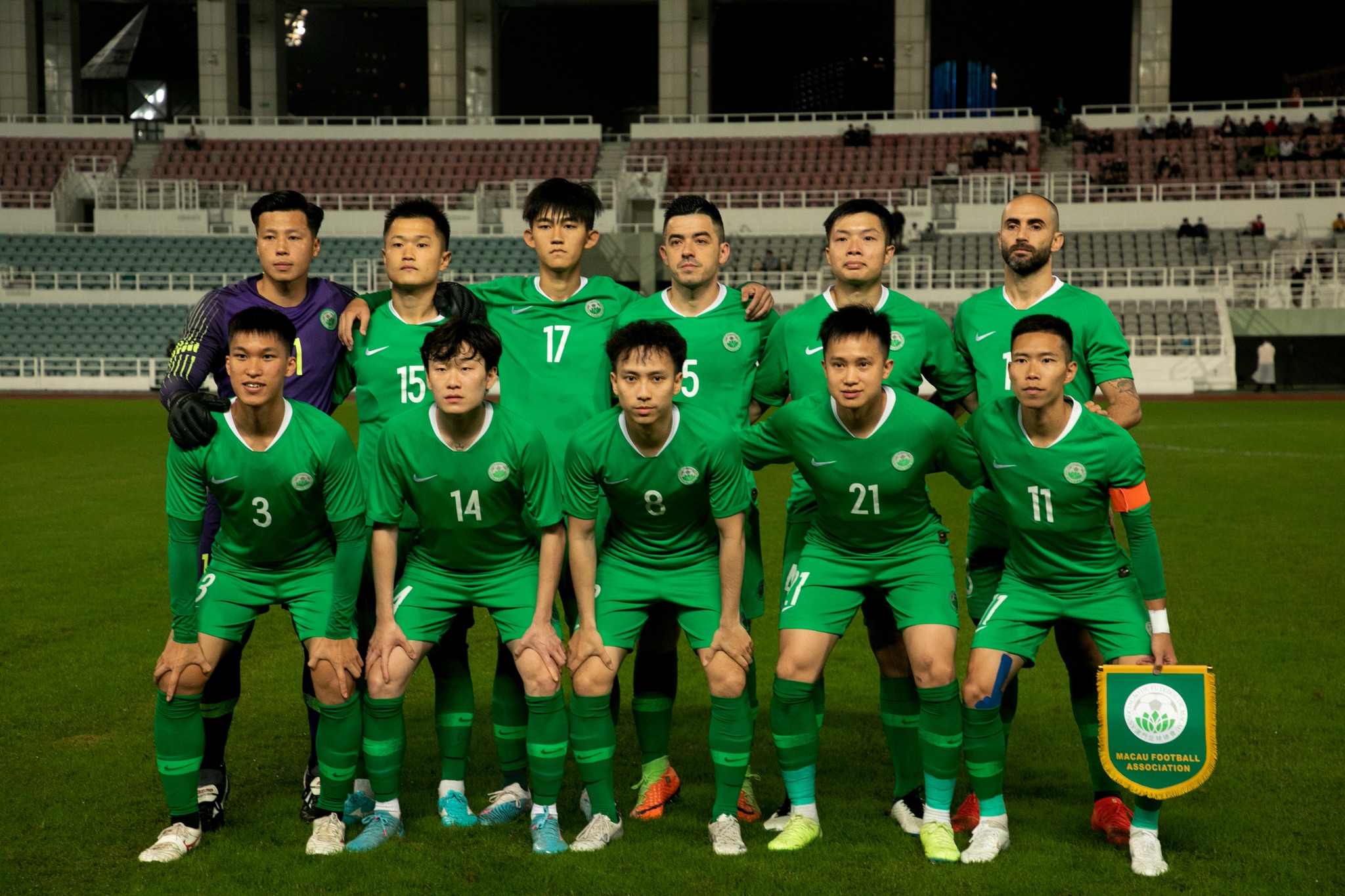 Standing nervously in the tunnel of the Olympic Sports Centre stadium, on a cool spring night in March, Visby Lei (shown above, top row, third from left) looked exactly like the kind of athlete that Macao's sports administrators have in mind when they talk about "the future of football".
Clad in the all-green Macao strip, the 18-year-old blinked and took a few deep breaths as he prepared to walk on to the pitch with the rest of the SAR team to take on Singapore – Macao's first international opponent since the lifting of pandemic travel curbs. The sound of studded football boots echoed off the tiled floors as players tried to shake off pre-game nerves.
Lei would later tell Macao News that in those few moments before kick-off, he thought of how he used to watch his father, Lei Chong U, represent Macao in the 1990s. During those matches, the younger Lei would dribble a soccer ball on the edge of the pitch and dream of the day when he too would wear all green.
[See more: Macao's first international football match in three years ends in defeat]
Now his dad was on the sidelines. "He often comes to watch my games and give advice later," said Lei, a first-team player for local side C.D. Monte Carlo. 
Lei's friends were also in the stadium for the friendly match. The crowd was only 800-strong, but "that was my first time playing in front of that many people," Lei said. 
For him to progress as a player, he'll need to play far more frequently at that level – and higher. With a pledge of US$8 million from FIFA over the next four years, the hope is that there will be funding for more international fixtures, but there are competing priorities and no guarantees.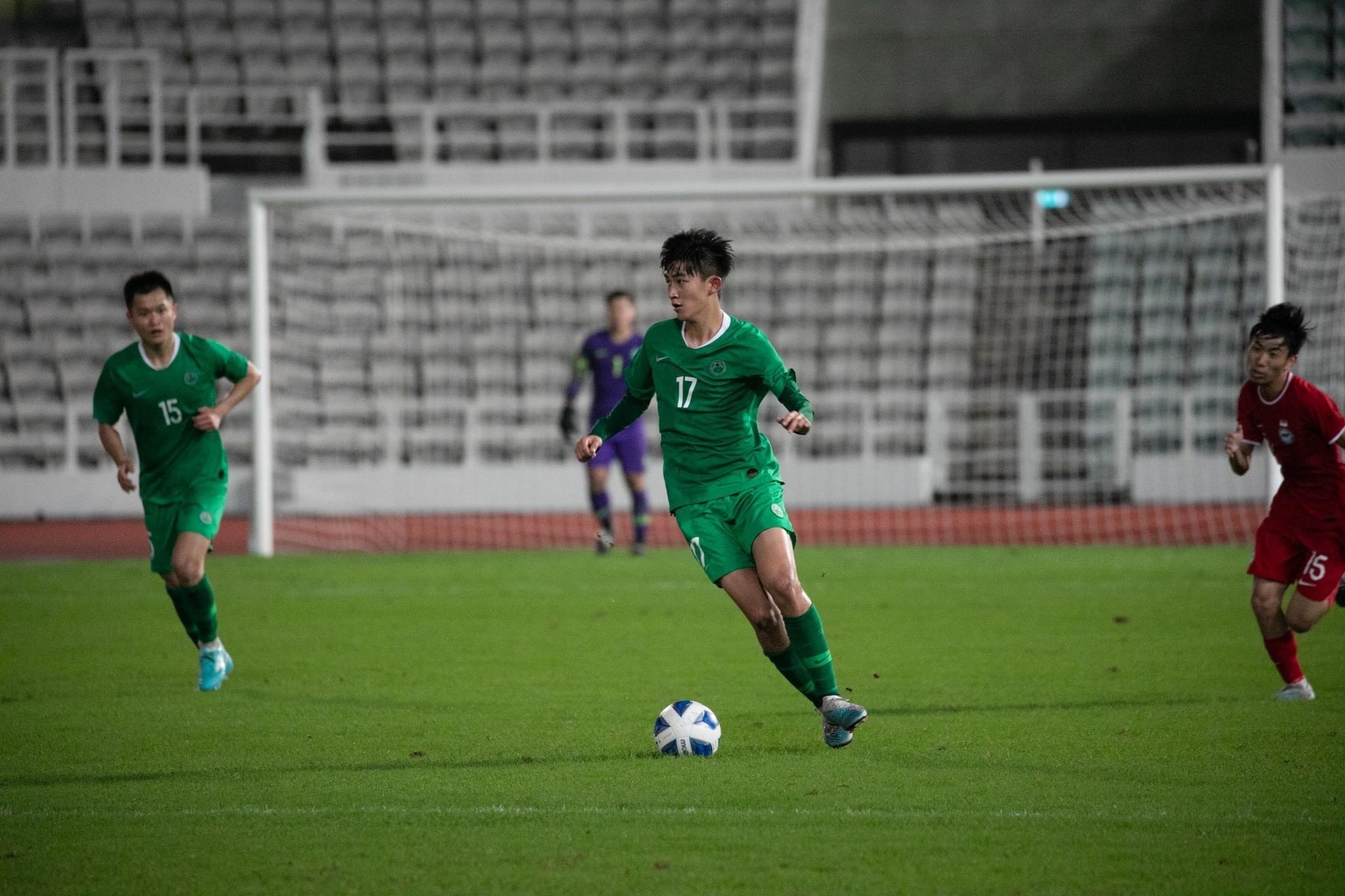 Work to be done
Football in Macao properly began in the early 1930s. The two watershed dates in its relatively brief history are 1939, when the Macau Football Association (MFA) was established, and 1978, when the MFA joined both the Federation Internationale de Football Association (FIFA) and the Asian Football Confederation (AFC). 
Macao made its international debut at the 1980 AFC Asian Cup qualifiers, defeating the Philippines 2-1. It didn't win internationally again until its victory over Nepal (also 2-1) in the 1998 World Cup qualifiers. Since that heady match, Macao has only won one other – against Sri Lanka in 2019. 
Today, Macao languishes at 182 on the FIFA men's world rankings, below even tinier Montserrat (population 4,992) at 179 and St. Kitts and Nevis (population 47,606) at 139. The SAR has never risen above 156 in the table – a position it achieved back in 1997.
That suggests that there is much work to be done, starting with the local league, which is made up of four divisions, including divisions for women and veterans.  The two regular men's divisions have 10 teams each and "could be more competitive," grants Lázaro Oliveira, the newly appointed head coach of the Macao team. 
"Right now there are [a few clubs] teams winning by big margins and that's not healthy for the [SAR team] players," says Oliveira, who used to coach the Portuguese team Estrela da Amadora. "In my opinion, they should make the league smaller, into five or six teams, and there will be more competition between the best teams," he tells Macao News.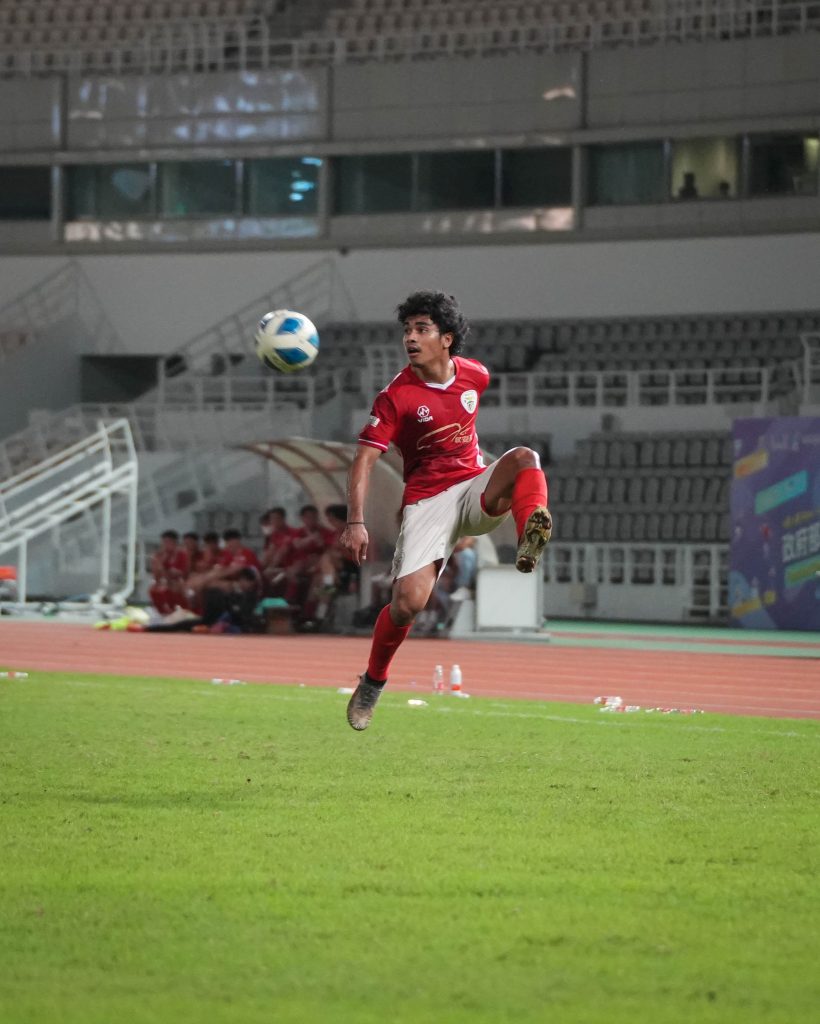 The bigger local clubs sometimes import players from mainland China, as well as Brazil, Portugal and other lusophone countries. Five-time league champions S.L. Benfica de Macau recently lured Timorese international players Joao Pedro da Silva Freitas and Filomeno Junior da Costa. The imports lift the overall standard of play and spur local players.
[See more: David Beckham officiates at The Londoner Macao's star-studded celebration]
More international friendly matches would have the same effect, but require money to stage.
That's where FIFA comes in. Soccer's global governing body has been funding Macao football since 2016 through the FIFA Forward program. Under the scheme, the MFA is being allocated US$8 million, spread out in US$2 million grants every four years, so long as it fulfils certain conditions: teams in the local league must play a certain number of games per season and the Macao squad must play at least four international friendly matches a year.
FIFA is funding the construction of a new MFA headquarters, with room for up to 50 staff,  and picks up the tab for the Macao team's travel and accommodation whenever it plays overseas. That's benefited players like Chao Pak Kei striker and captain of the Macao squad Nicholas Torrão, who has been playing football in the city since he was nine years old. "I thank them for allowing me to represent the region I love and call home," he tells Macao News.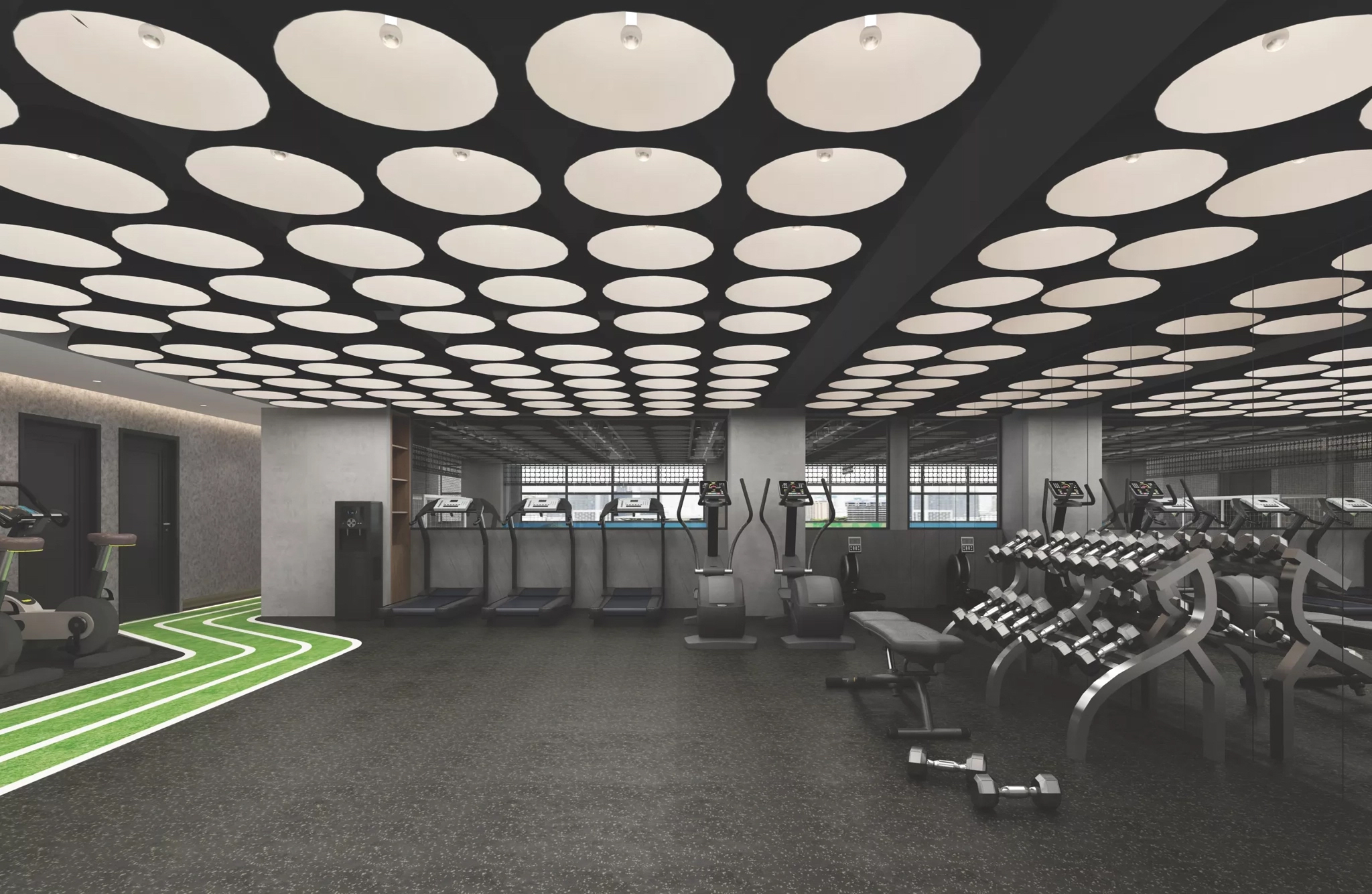 Then there are the basics to take care of. Oliveira says the MFA needs to do more to encourage young talent to stay and develop their athletic careers in the city. "They are not professionals, but we have to create good conditions, with pitches and other things for them to stay and play football in Macao," he says.
As he prepares to take the field against Singapore, Visby Lei has no complaints. "The MFA has helped me a lot," he tells Macao News. "They have provided me with lots of high-quality training to improve my skills and financial support, which is also an external motivation for me".
Then he strides through the tunnel and onto the floodlit pitch to await the referee's whistle. It's a closely fought match that ends in a 0-1 defeat for the home side. 
Nobody would deny that Macao faces hurdles. After all, it has only been a few months since the city opened its borders again, lifting draconian travel curbs that were imposed during the Covid-19 pandemic. Local and international football were at a standstill during that time.
"The pandemic severely affected Macao and the East Asia region," said regional FIFA official Sanjeevan Balasingam, when he visited the territory in February, encouraging local sports officials to recover and "propel football forward" in the territory. 
Perhaps baby steps might be more realistic. Developing football "in this small city," says the Macau Football Association's general secretary, Chan Keng Hou, "is not easy."