The 31st Macao International Fireworks Display Contest has a winner
The 31st Macao International Fireworks Display Contest has a winner

Link copied
Pyrotechnic companies from 10 countries vied for the top prize in the competition, which was postponed for three years because of the Covid-19 pandemic.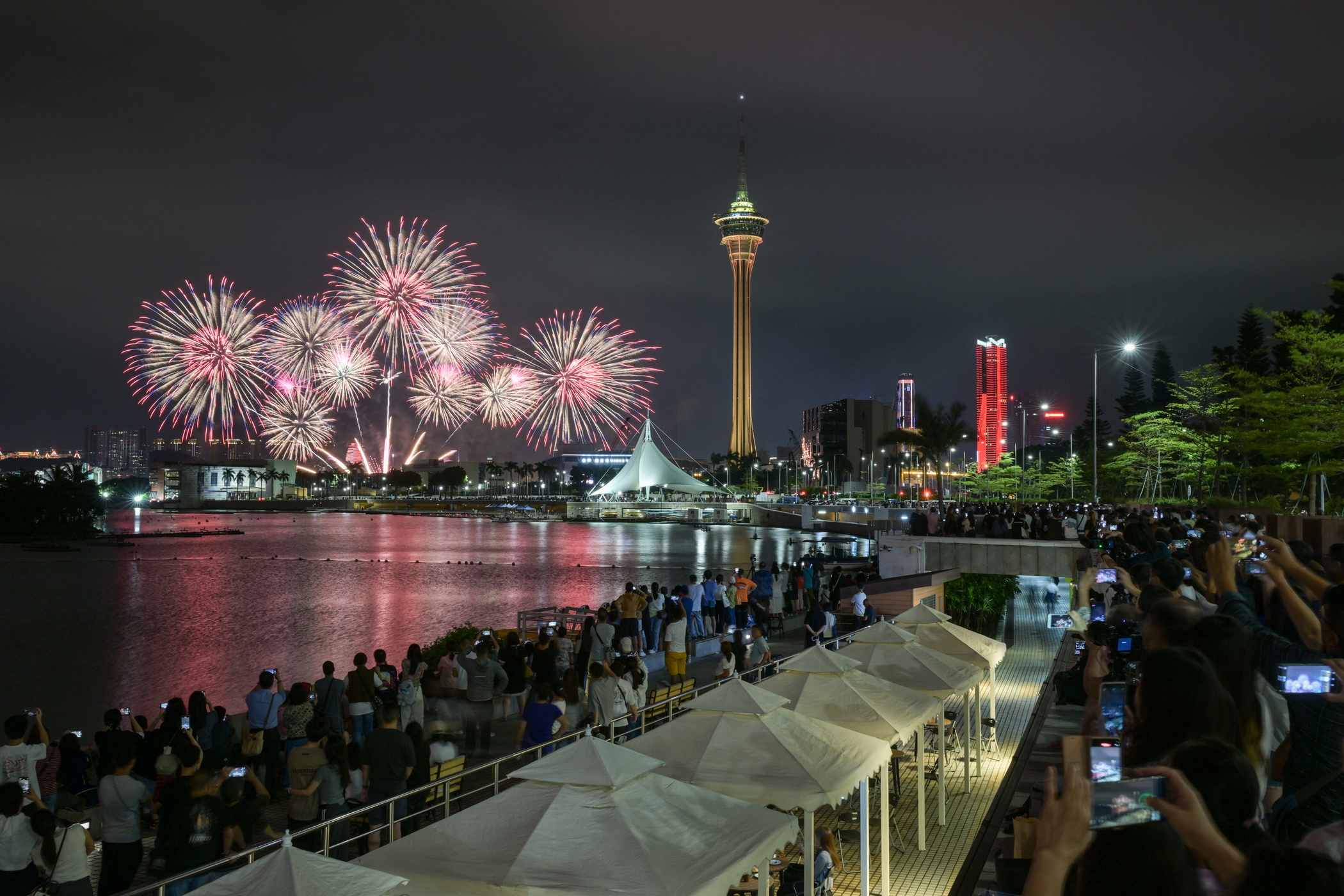 A UK team has come out on top at the 31st Macao International Fireworks Display Contest, which culminated in a prize-giving ceremony last night. 
Ten fireworks companies, each hailing from a different country, staged spectacular pyrotechnic displays across five nights that kicked off on 11 September. 
UK company MLE Pyrotechnics won the contest with its display, titled, "The Harmonic Symphony: Igniting the Power of Music." China's Hunan Celebration Fireworks Group Company was voted into second place, followed by the Marutamaya Ogatsu Fireworks Company from Japan.
[See more: Travel back in time to experience Macao's firecracker era]
While typhoons disrupted the fireworks schedule somewhat, the events still drew "great crowds" of residents and visitors, according to a statement from the Macao Government Tourism Office (MGTO), which organised the contest.
More than 48,000 people voted online for their favourite display, MGTO said.
At the 31st Macao International Fireworks Display Contest prize giving, MGTO's Acting Director Cheng Wai Tong said she hoped future iterations of the contest would both "emit Macao's charm as a vibrant destination" and stimulate the city's nighttime economy.