Macao driver Filipe de Souza wins following dramatic Macau Guia Race
Macao driver Filipe de Souza wins following dramatic Macau Guia Race

Link copied
Four drivers taken to hospital after accident at Artyzen Grand Lapa curve; Hong Kong racers Lo Sze Ho and Yan Cheuk Wai take second and third places.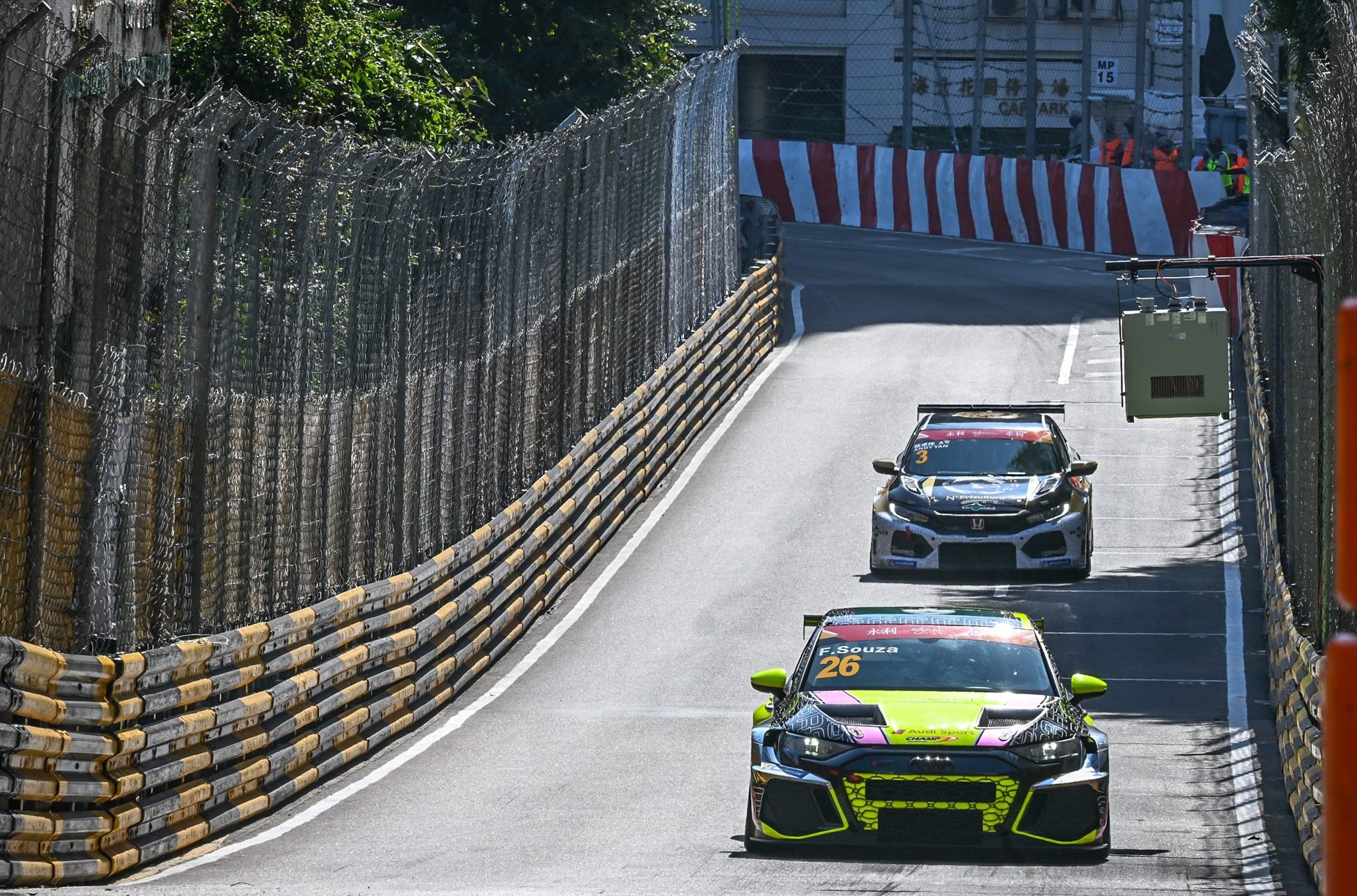 Macao driver Filipe de Souza won the Macau Guia Race today that ended with a dramatic accident when Lo Sze Ho's car, who was in second position, collided with Yan Cheuk Wai, on the last lap of the race at the exit of the Artyzen Grand Lapa curve. 
Souza, driving an Audi RS3 LMS, also won the Macau Guia classification race on Saturday. 
Despite the accident, Lo Sze Ho from Hong Kong took second position in a Hyundai and Yan Cheuk Wai, also from Hong Kong, came third in a Honda FK7. The race classification is determined by crossing the finish line of the last complete lap. 
Officials regrouped the drivers who returned to the race for a final sprint of just one lap, after an interruption of three laps behind the safety car. 
The Hong Kong driver's Hyundai violently crashed into the rails on the right-hand side, and then ricocheted into the barrier on the opposite side, breaking in half, with the engine coming out of the hood and rolling across the track.
Four drivers were taken to hospital in the wake of the accident, though none were thought to have been seriously injured.