Macao-born artist Peggy Chan says it's time we all took stock of our relationship with nature and embraced public art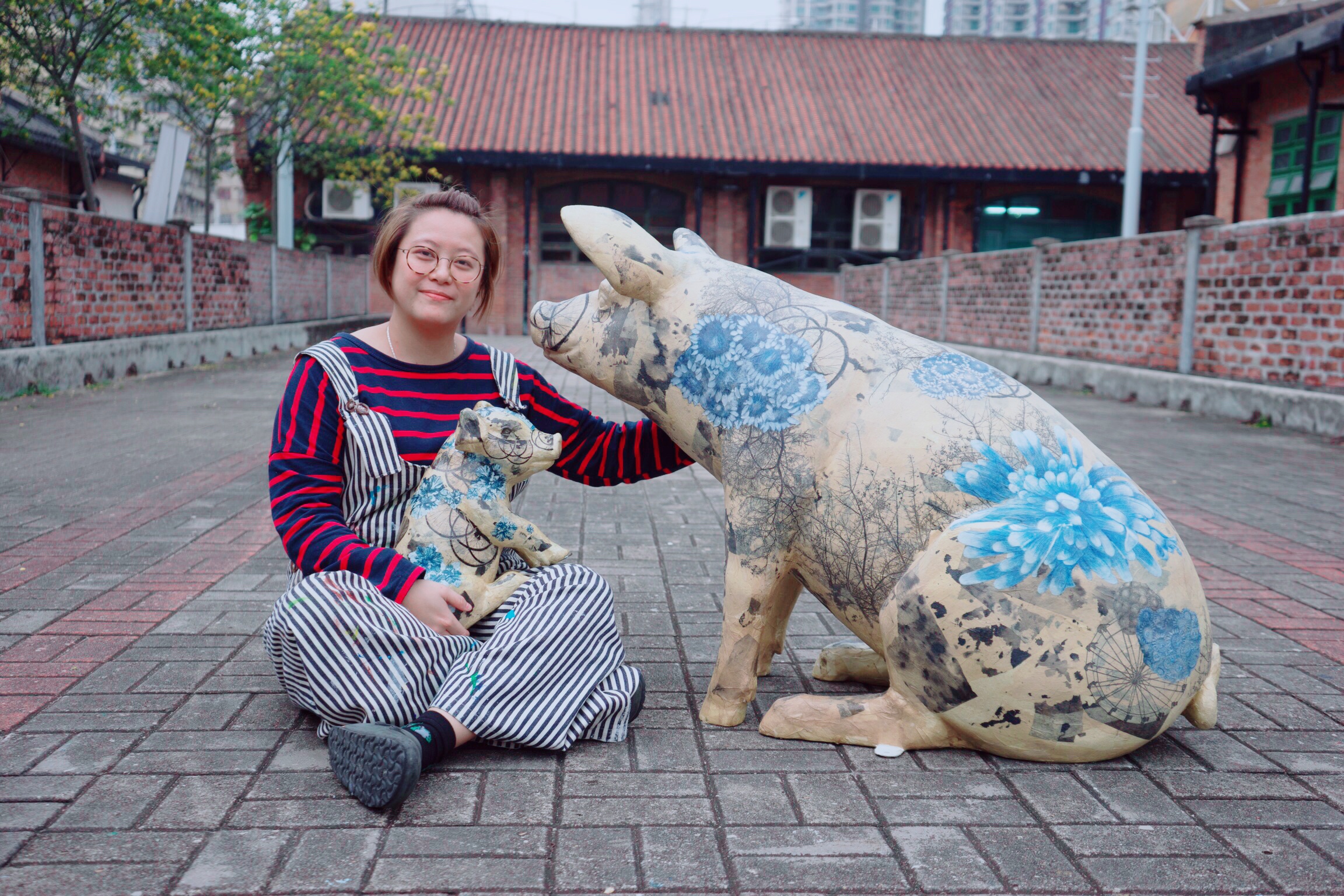 For Peggy Chan, art should be accessible to everyone. The Macao-born artist works in a variety of mediums including painting, printmaking, photography, video, sound art and public art installations.  
Focusing on the relationship between individuals, the city and nature, her work has been exhibited worldwide, from Macao to Paris, Taipei, Mumbai, Beijing and Shanghai, to name a few. It's also been shortlisted for the 2014 and 2020 Sovereign Asian Art Prize, the 2014-2018 Fundaçao Oriente Art Award, and the 2nd CAFAM Future in 2015.
Chan, who currently lives and works in Hong Kong, has a studio at the renowned Cattle Depot Artist Village. In this artistic community, she is currently focused on crafting beautiful cyanotypes, a traditional photographic printing process that produces a cyan-blue hue using sunlight.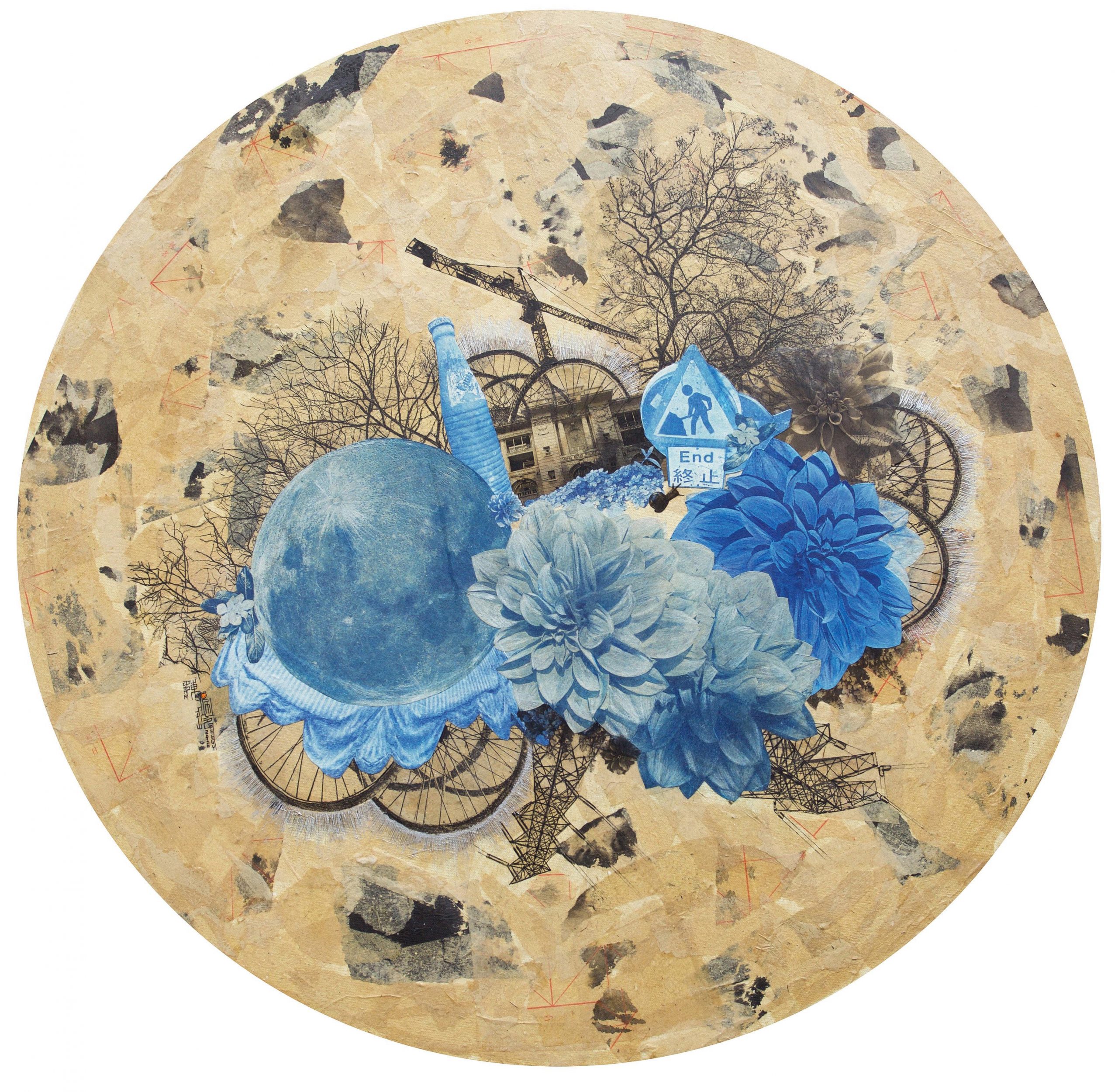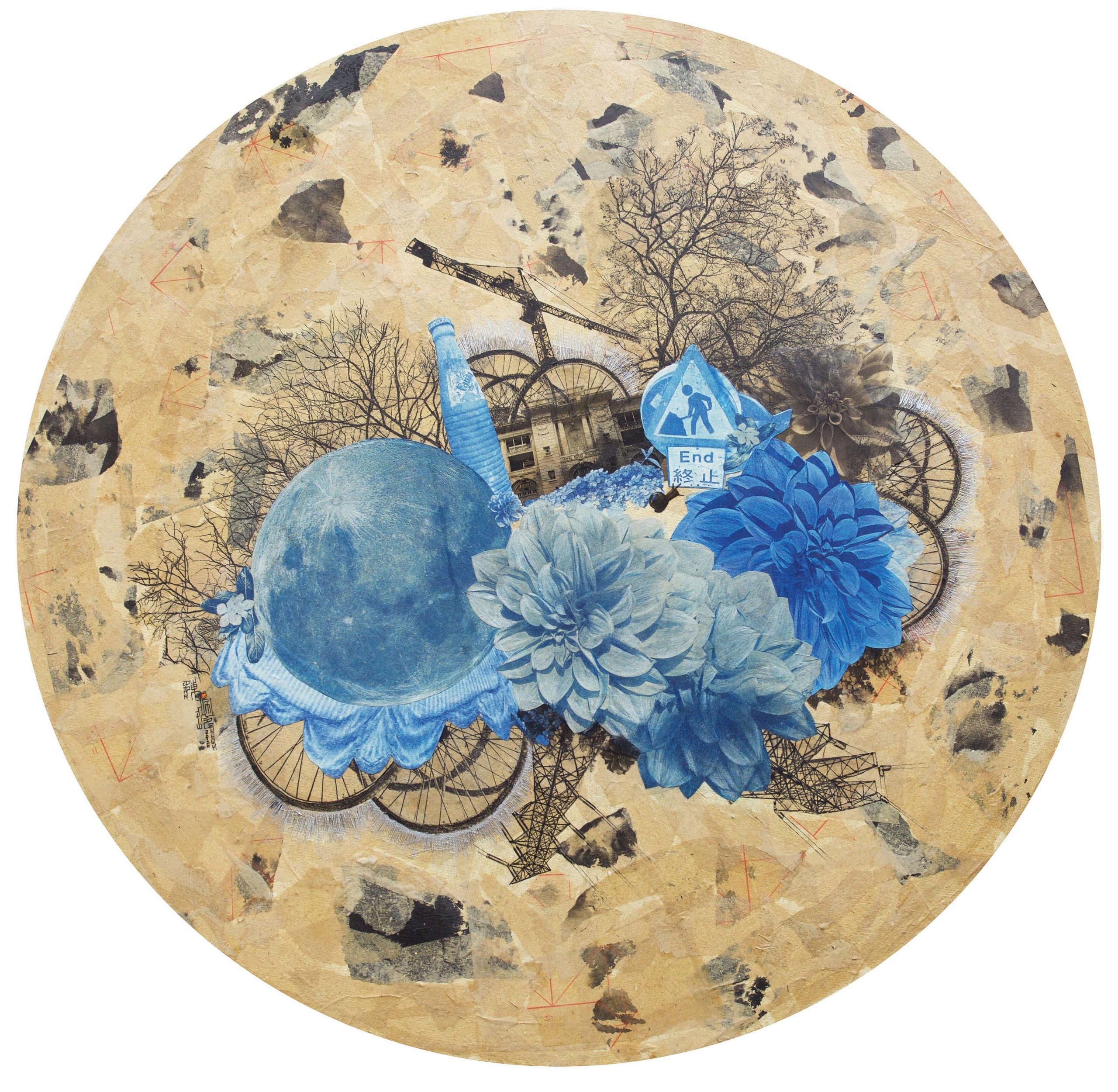 As part of her mission to bring artistic ideas to broader communities, Chan founded Hong Kong-based non-profit organisation Art Together in 2014. Art Together collaborates with various art groups, schools and social service organisations to bring visual projects and exhibitions to outdoor public spaces. 
We caught up with Chan to hear more about growing up in Macao, the inspiration behind her art and how Covid-19 has influenced the industry. 
Macao News: You were born in Macao but moved to Hong Kong as a child. How did your short time in Macao influence your art? 
Peggy Chan: I have so many childhood memories in Macao, where I lived until primary school. Macao has a wealth of historical architecture and cultural heritage. My family used to take me to places like Carmo Garden, Praia de Hac Sa, the Former Municipal Cattle Stable. 
I remember the Yee Shun Dairy Company near Toi San. You could see large cows eating grass when you passed by the farm. There was also the Guia Lighthouse and Flora Garden, where big bears and peacocks could be found. You could see blue-and-white Portuguese porcelain everywhere.
My childhood memories, which have been quite influential to my creative work – the colour blue, history, stories and nature – these are my sources of inspiration. I want to record and preserve them.
Macao News: You have reminisced about picnicking in Taipa and Coloane as a child. How do you relate to these places today?
PC: The landscape of Macao has been changing rapidly. It is no longer a desolate countryside, but a city filled with gigantic entertainment venues. There is no more natural scenery, and people no longer stroll on the streets. Their destinations are just sumptuous hotels and casinos. Life has become very fast-paced, far from the previous serenity and tranquillity.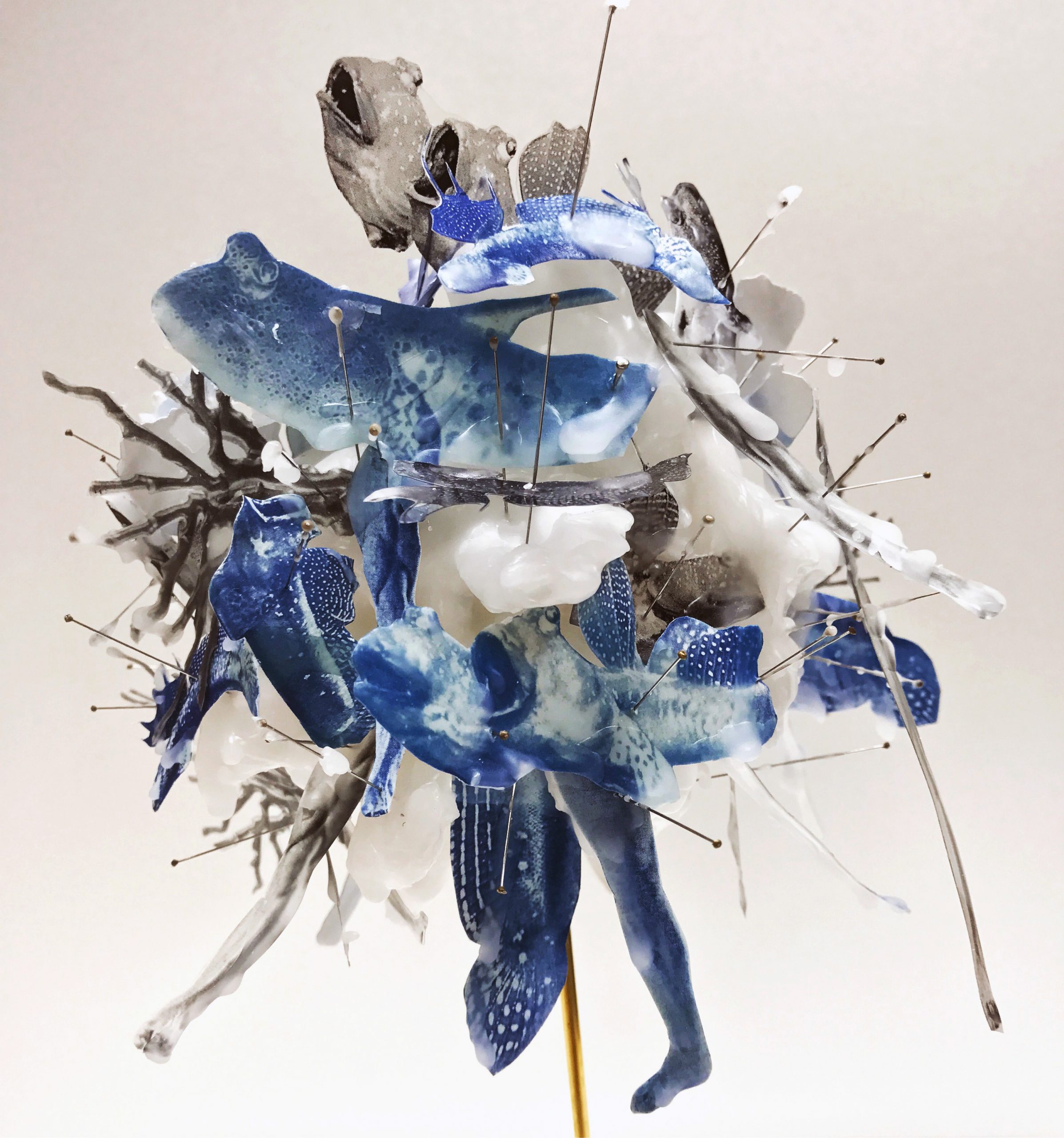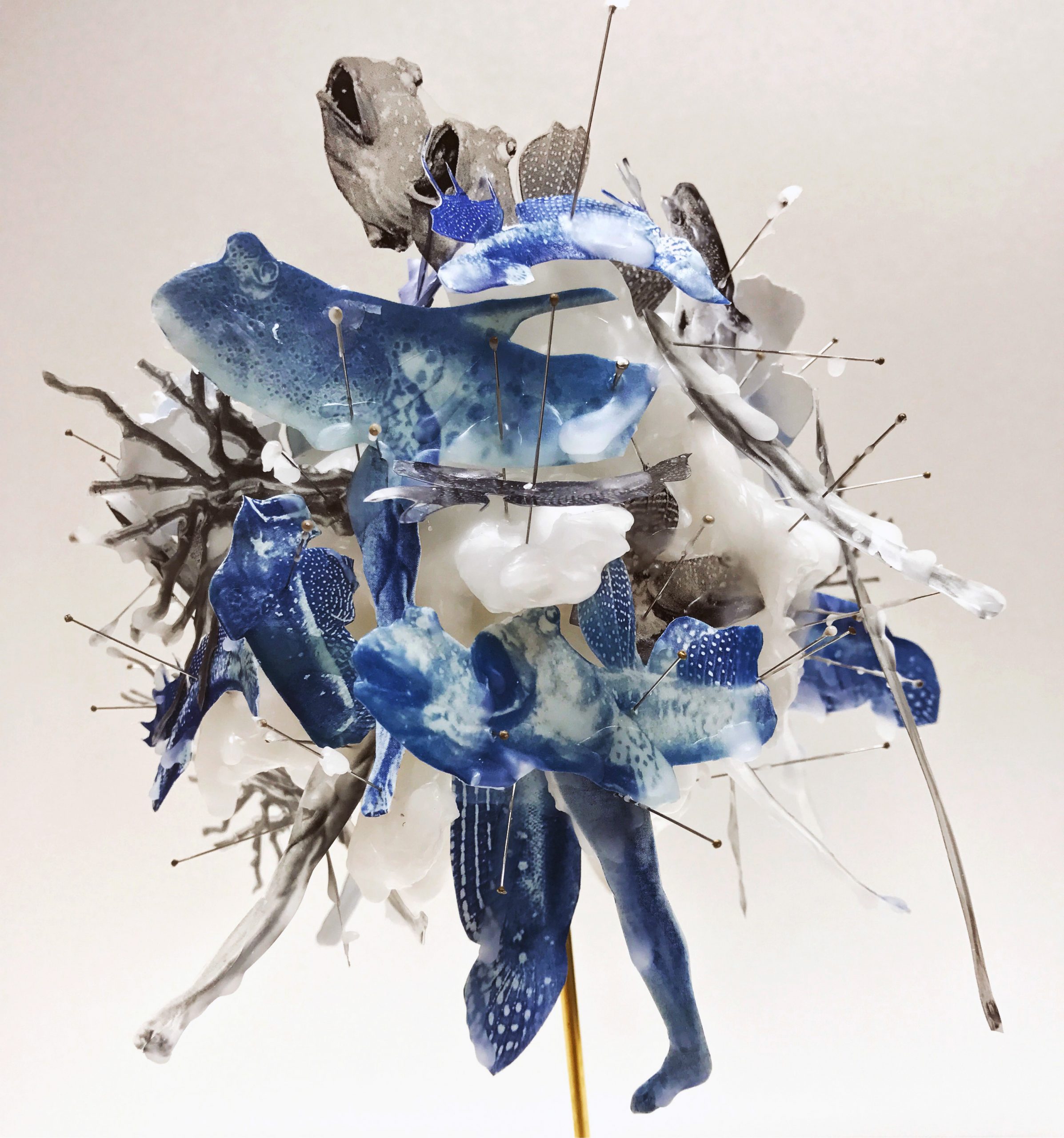 Macao News: Your work "Specimen Tree Series (No 1-6)" is based on the ecological evolution of Macao. How does it connect with your artistic practice? 
PC: I'm concerned about ecological issues and our living environment. Art is a more sensual means of expression. I am still in the exploration phase, so every perspective arouses my curiosity to discover interesting stories.
The series was held at the Macao Museum. The whole exhibition was curated around Macao's ecological transformation, especially the conservation of wetlands. During my research, I was shocked to learn that 90 per cent of wetlands in Macao have disappeared amid urban development. Not many natural habitats remain after years of reclamation. 
Since I lived there when I was little, I'm quite familiar with the place. Macao has been experiencing incessant urban development. The cityscape is transforming rapidly. When I returned, the place had become foreign to me. I walked around the city and revisited the countryside. All of it had become hotels and casinos.
I found a place enclosed by construction hoardings. I poked my head in to see. It's a wetland conservation site, but outside it was a dusty construction site, ready to become a grand hotel-mall. It's unimaginable: How long can the animals and plants of this wetland survive? Don't we care that they disappear?
So I started visiting the remaining mangroves and wetlands and digging into the conservation records and news files about Macao's wetlands, which led to the realisation that there wasn't much concern over conservation research. Although I'm not a professional researcher of this field, I hope to draw more people's attention to the environmental problems and the ecology they are living in.
Macao News: What are your views on Macao's art world? Do artists have the support they need to thrive?  
PC: In the past 10 years, there has gradually been a stronger cultural ambience focused on more programming: international art exhibitions, cultural exchanges, art fairs and festivals, auctions, gallery sales, etc. 
That said, arts and culture development is still in its initial stage. Both the "software" and "hardware" aspects are still rather backwards. An ecology for sustainable arts and culture development has yet to be established.
For "hardware", art exhibition venues are still lacking. Most of them are managed by the government. They are usually short on flexibility, and a bottom-up approach to management has been absent. On top of that, there are inadequate resources to support the operation of grassroots experimental spaces, which provide a variety of opportunities for creation.
Exhibition venues and spaces are essential nutrients for nurturing artists. Take me as an example: I came across Cattle Depot Artist Village when I was still a student. There were different arts groups organising a great variety of activities, including exhibitions, theatre performances and talks. 
These ignited my interest in art, and I decided to further develop in this field. By participating in an arts education programme with a hands-on grassroots organisation structure, I learned more about professional arts and cultural knowledge. It was through this increased contact with art that my understanding and perception of contemporary art have been enlightened.
As for "software", Western countries highly value arts education, regarding education incomplete without it. They devote resources to develop comprehensive and sustainable arts education in a bid to cultivate students' sensitivity to, appreciation for and creativity in art, rather than arbitrarily rearranging programmes based on budgetary or policy changes.  
Macao News: Have you observed any developments that would improve Macao's art scene?
PC: Cultural policy requires a long-term developmental strategy not limited only to arts and culture, but also integrating into our everyday lives. We have to build an environment for more liberal development. Through exchanges with different cities and regions, the international outlook of local artists can be broadened, and the potential for arts and culture development can be further unleashed.
Apart from that, we can promote local art by bringing public art into community spaces. In that way, the public's awareness and understanding of arts and culture can be enhanced. Local art development cannot do without the support of good "software". For instance, the government's cultural policies, arts education, freedom of creation and speech are all indispensable elements to forming a strong local arts and culture presence.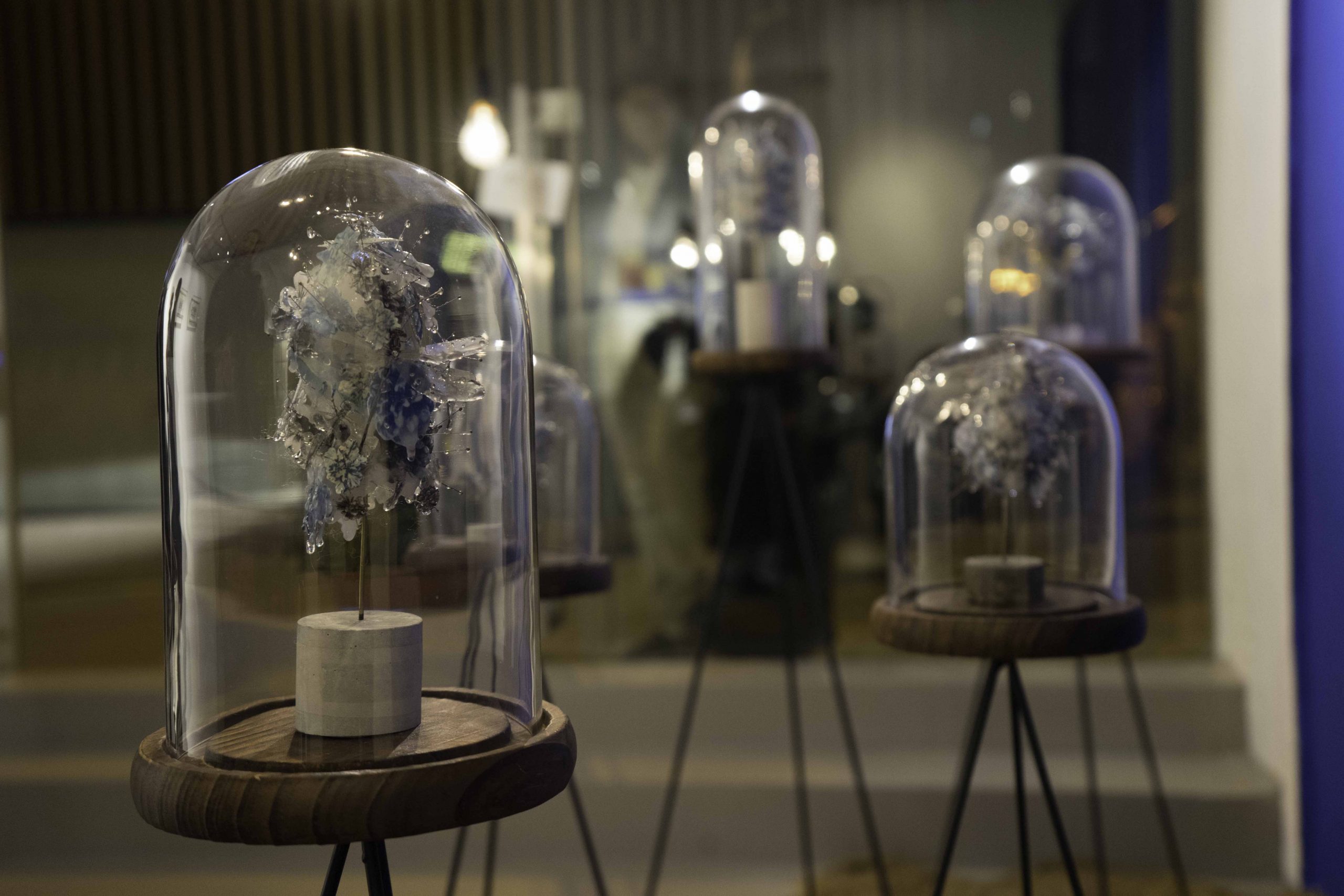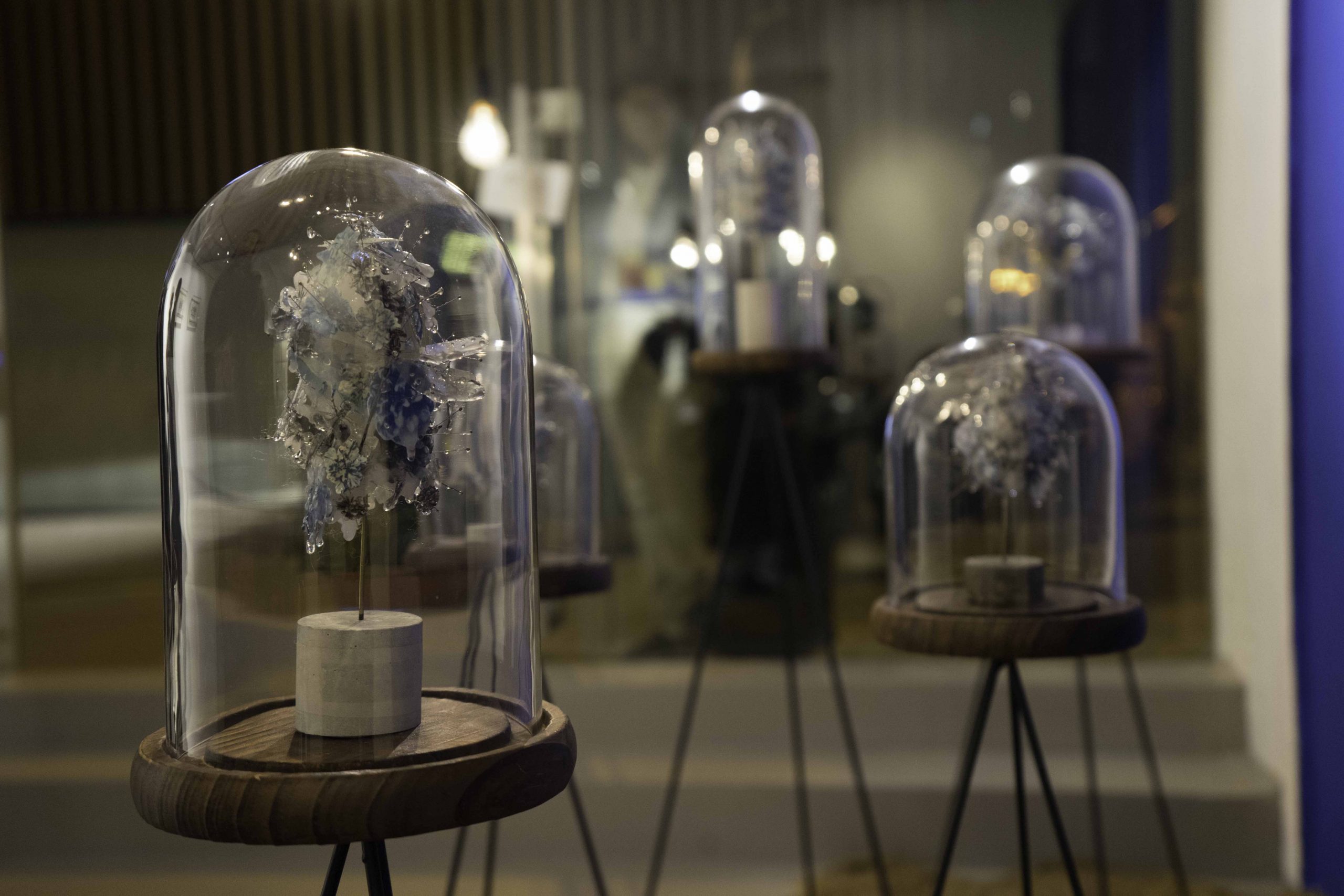 Macao News: How else can we enhance local art appreciation?
PC: One way to do this is through public art. I have been working on projects of community arts and arts education, as well as managing a charity organisation called Art Together with artist friends. We strive to promote art education programmes and the possibilities of creating in outdoor public space, in hopes of cultivating a sustainable and diverse arts ecology for art and cultural development. 
Public art can take a great variety of forms – graphic, 3D, installation, or even public activities and performances. It is one of the easier ways that enable the public to get in touch with art. On top of that, it can arouse public awareness of the importance of public space and explore the untapped possibilities of spatial use. For example, tangible works, such as sculptures, can elevate the charisma of the city. 
Educational work is equally important. More effort should be made to educate the public not to damage the artworks, to encourage public engagement, and to promote the appreciation of art.
Macao News: How has Covid-19 impacted the arts so far?
PC: Under the pandemic, the works at hand have to be suspended. We all feel frustrated but have to proactively fight against the virus. This unexpected break encourages us to rethink the possibilities of how artwork can be presented in the absence of an actual exhibition site. It's quite an opportunity for me to explore. 
Macao News: How do you see your practice developing in the years to come?
PC: Just as [Russian] social critic and journalist [Nikolay Gavrilovich] Chernyshevsky suggests, the purpose of art is to reproduce phenomena of the living reality that are of interest to man. Art originates from, but goes beyond our everyday life.
My creative work will still concern the relationship between humans and nature within an ecological and social structure, and explore the narrative ability of different media, other than images. 
Through the transformation of ready-made images and the environment, I explore the contemporary relationship between "natural" and "artificial", and further explore the topic of self-identity and perception in relation to everyday life. 
But currently, there has been too much uncertainty about the future, so the direction of my creative work has taken a backseat. I am worrying more about daily life.
How can artists be immune, when even our basic living environment is affected and the freedom of creation is impeded? Emotional fluctuation is definitely affecting my creative work. I do hope that, after the world has experienced such severe pandemic, people will have reflected more on how we can coexist with nature in mutual respect.