Luke Browning is crowned the Macau Formula 3 champion
Luke Browning is crowned the Macau Formula 3 champion

Link copied
A debut race to remember for the young British driver as he claims the Formula 3 title at the historic 70th iteration of the Macau Grand Prix.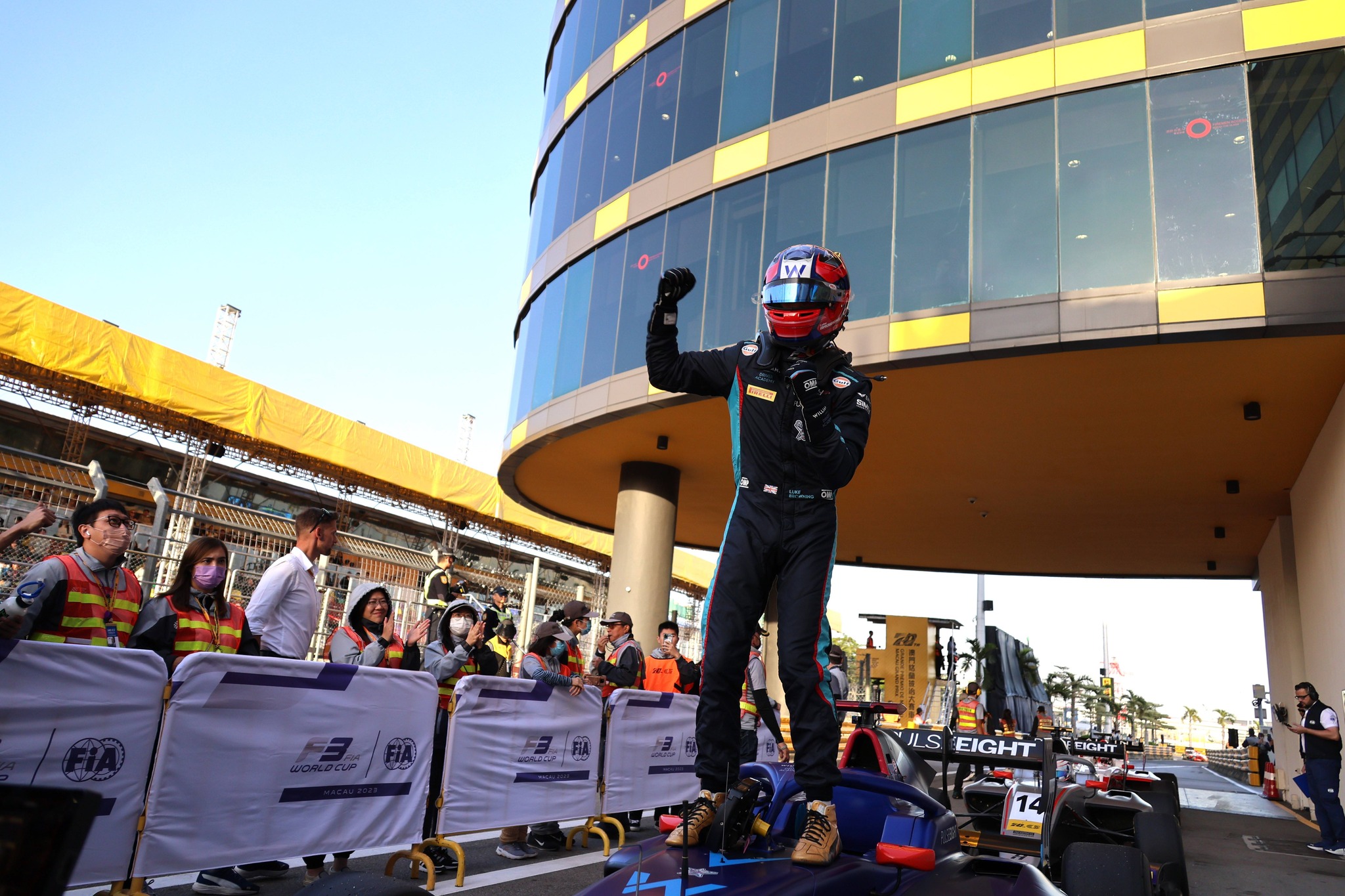 The Formula 3 winner at the 70th Macau Grand Prix is Hitech Pulse-Eight's Luke Browning. However, the race unfortunately ended behind the safety car after Nikola Tsolov crashed in the second-last lap. 
In second and third place were Dennis Hauger and Gabrielle Miní. 
[See more: Raffaele Marciello takes home the Macau GT Cup]
After a second place in qualifying yesterday, today ended up a disaster for Alex Dunne, who hit the barrier at the Lisboa Bend on the opening lap. That left three SJM Theodore Prema Racing drivers behind Browning: Gabrielle Miní, Dino Beganovic and Paul Aron. 
With two laps down, Luke Browning moved two seconds away from Miní. Beganovic attempted to overtake Miní before the Lisboa Bend, but his tires got locked up, causing a second crash at Lisboa. A virtual safety car was called out and ended as the drivers crossed the Melco Hairpin, with Browning, Miní and Aron out in front. 
[See more: The second Macau Guia Race has been won by Frédéric Vervisch]
Norwegian driver Dennis Hauger made a bold move past Aron in the fourth lap before the Lisboa Bend. Aron was then pushed into fifth place by Mari Boya before hitting the wall.
The back of Aron's car caught fire, and the race suspended, but the driver was uninjured. 
After a long break, the cars were out for two laps with the safety car leading the pack. The green flag came out with four laps to go and Hauger took second place on the restart, after overtaking Miní on the Lisboa straight. Then Tsolov crashed, leaving insufficient time for completion.