The second Macau Guia Race has been won by Frédéric Vervisch
The second Macau Guia Race has been won by Frédéric Vervisch

Link copied
The Belgian driver crosses the line in first place after an intensely competitive race, full of drama and excitement.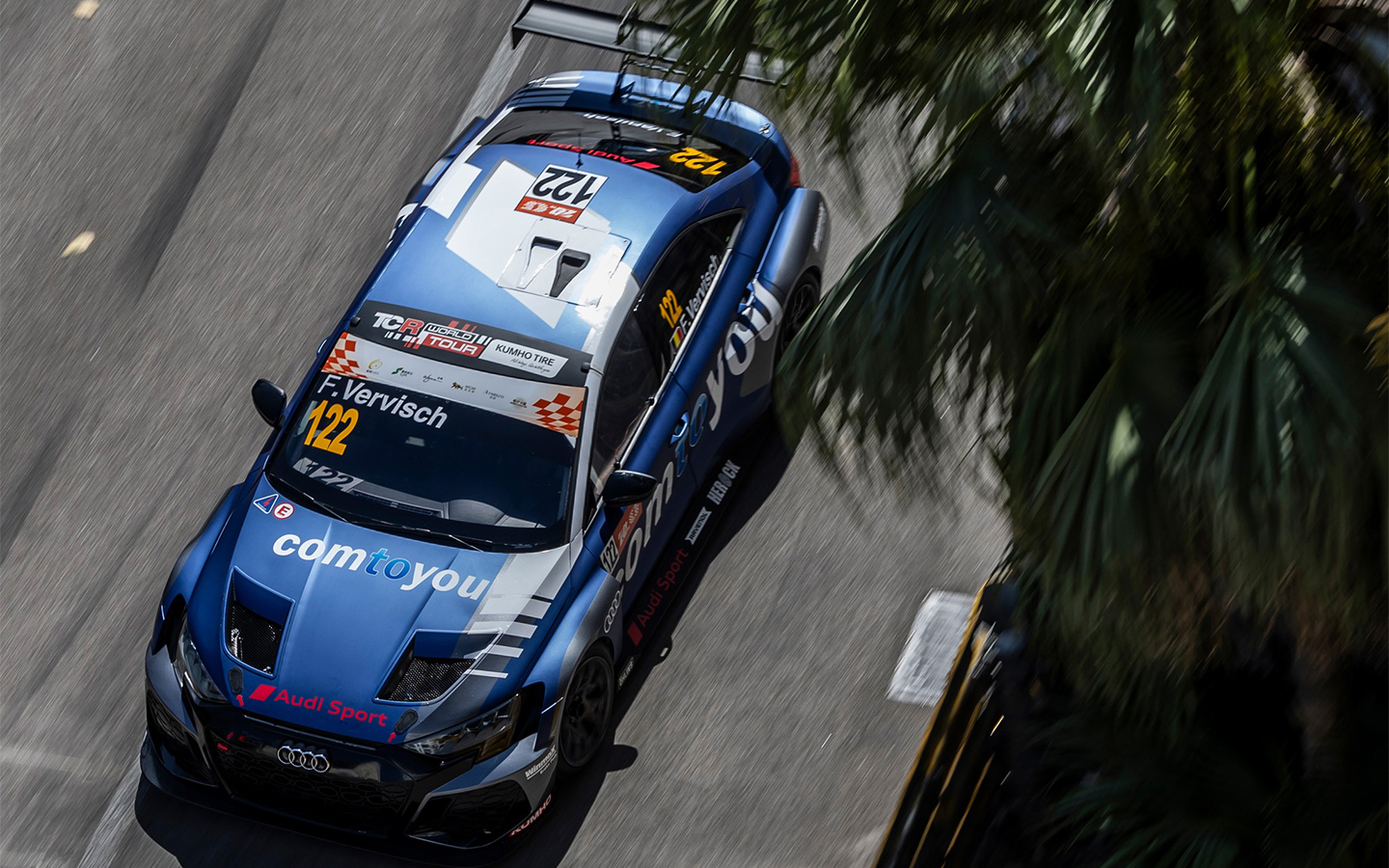 Belgian driver Frédéric Vervisch is the winner of the second Macau Guia Race – the Kumho TCR World Tour Event of Macau – at the 70th Macau Grand Prix.
[See more: Max Hart wins the second race of the Macau Touring Car Cup]
Uruguay's Santiago Urrutia came in second and French driver Yann Ehrlacher third. The latter had a lucky escape, touching the barrier at the opening but sustaining no apparent damage.
There were two early crashes – the first from Paul Poon and another coming out of Mandarin Bend from Ben Bargwanna's Peugeot. The yellow flag and safety car were out as marshalls cleared the track.
The race commenced at the end of lap three, by which point yesterday's winner Norbert Michelisz had fallen to ninth.
[See more: Adrian Chung wins the Macau Grand Prix 70th Anniversary Challenge]
Urrutia led going into the seventh lap. Frédéric Vervisch, driving an Audi, managed to take the lead at the Mandarin Bend. 
Yesterday's third place finisher Rob Huff was in third place in the eighth lap, on course for a podium place, but his bonnet flew up after it touched the rear of Thed Björk's vehicle, forcing Huff into the pits.